Peugeot's Australian passenger car and SUV model range is now only available with petrol engines, following the axing of the diesel-powered 3008 and 5008 SUVs.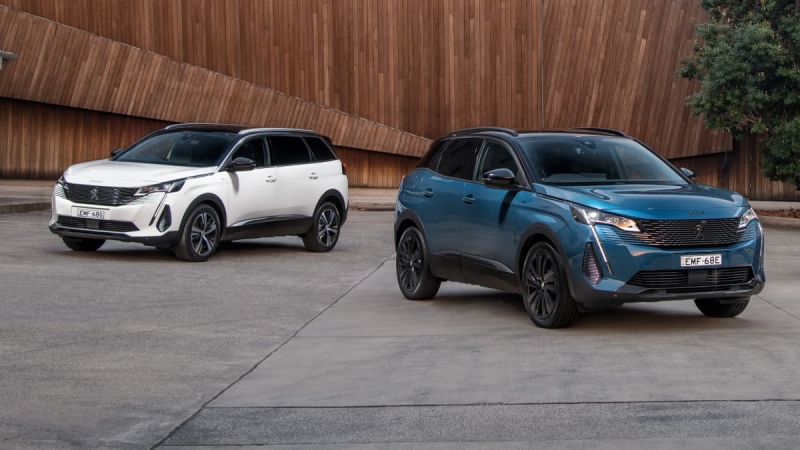 The Australian division of French car-maker Peugeot has decided to drop diesel engines from its local line-up of passenger cars and SUVs, with all vehicles except its commercial vans now exclusively powered by petrol motors.
For Model Year 2023 (MY23), Peugeot Australia has axed the 'GT Diesel' variants of its 3008 and 5008 SUVs, which share a 131kW/400Nm 2.0-litre four-cylinder turbo-diesel engine – though the petrol variants of the two models remain.
"With continuous local market evaluation undertaken to ensure the Australian market is provided a carefully considered vehicle offering, the MY22 3008 GT Diesel will be discontinued for the MY23 production," a spokesperson for Peugeot Australia said in a media statement.
"Similarly, the MY22 5008 GT Diesel will be discontinued for the MY23 production."
"With stock of MY22 3008 GT Diesel and MY22 5008 GT Diesel available to purchase, interested customers are encouraged to contact their local Peugeot retailer."
Peugeot 5008 GT Sport.
Peugeot's decision to drop the two remaining diesel-powered vehicles from its passenger car and SUV line-up follows a significant decrease in sales for the two models since 2021.
In 2022, Peugeot sold 722 examples of the 3008 in Australia – down 450 sales and 38 per cent compared to 2021 – while the 5008's popularity fell by almost 13 per cent year-on-year from 189 sales to 165.
The sales dive has continued into 2023, with Peugeot reporting just 76 3008s and 14 5008s as sold from the start of January to the end of February – down by 54 and 14 sales respectively compared to the same two-month period in 2022.
The Peugeot 3008 will continue to be sold in Australia with four turbocharged petrol variants – Allure, GT, GT Sport and the flagship GT Sport plug-in hybrid – while the 5008 has been reduced to a single grade, the GT Sport.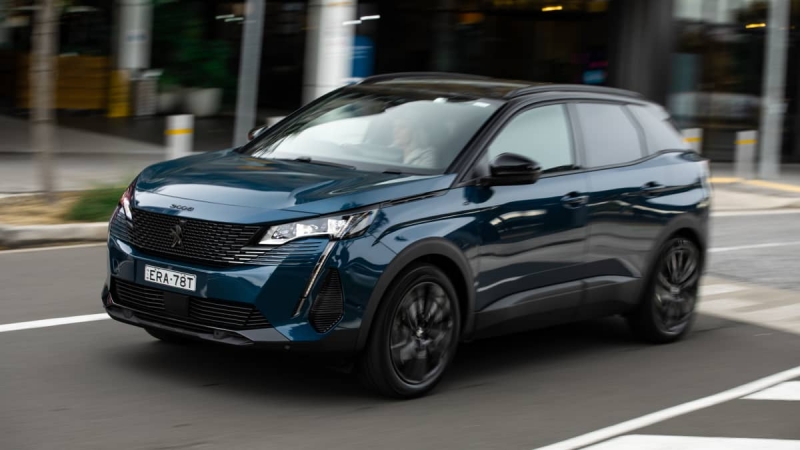 Peugeot 3008 GT Sport
With the French brand's Australian passenger car and SUV line-up now exclusively powered by turbocharged petrol engines – which includes its plug-in hybrid models – the only diesel-powered Peugeots available are the Expert and Boxer vans.
The Peugeot Expert van is powered by a 2.0-litre, four-cylinder turbo-diesel engine – mated to either a six-speed manual or eight-speed automatic transmission – while the Boxer is fitted with a larger 2.2-litre variant of the motor.
As previously reported, Peugeot is due to launch a handful of electric models in Australia this year, from the e-2008 SUV and e-208 hatchback to the e-Partner small van.