Just like any other room in your house, the bathroom is also very important, and it needs to be well designed and decorated. Nowadays, there are so many creative designs when it comes to bathrooms. From cheery and bright, to sophisticated and incredible, there are endless possibilities you can choose from. Check out the ideas below and make this room a fantastic place to relax and refresh after a hard day at work. Take your time and plan your bathroom. The number one factor is always space. You have to get the ideas of how to use the space, what materials you're going to need, and create more space for storage which is also very important.
Tiles are excellent choice as they are easy to clean and the layout is perfect. You may want to create storage by adding a vanity whereby you can keep extra towels and other materials used in the bathroom. Bigger and better ideas for your bathroom include bathing tubs, walk-in showers or maybe shower combos that look great.
Choose some of these 31 luxurious and fabulous bathroom designs you would love to copy, and use it as an inspiration for your bathroom design.
These bathrooms convey a sense of luxurious relaxation. They make the space more welcoming and more elegant. The perfect chandeliers give the space additional glamour. You can even use candles to create more romantic atmosphere.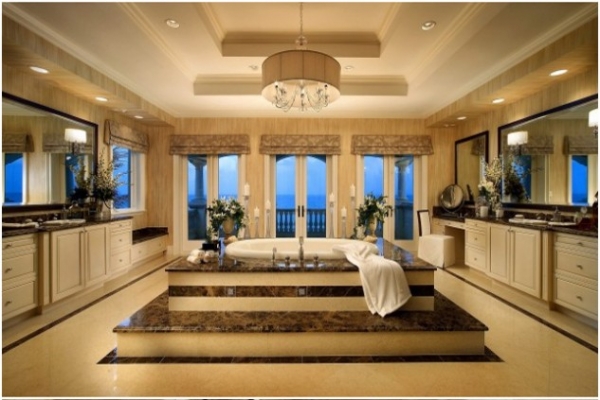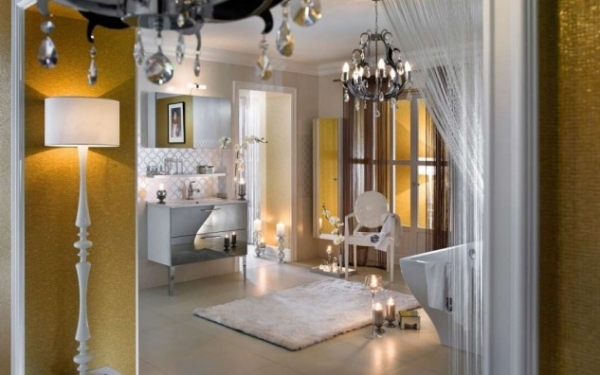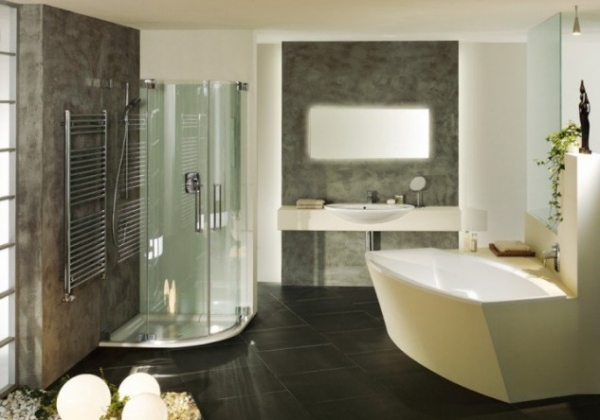 Use granite tiles if you want your own royal luxury bathroom.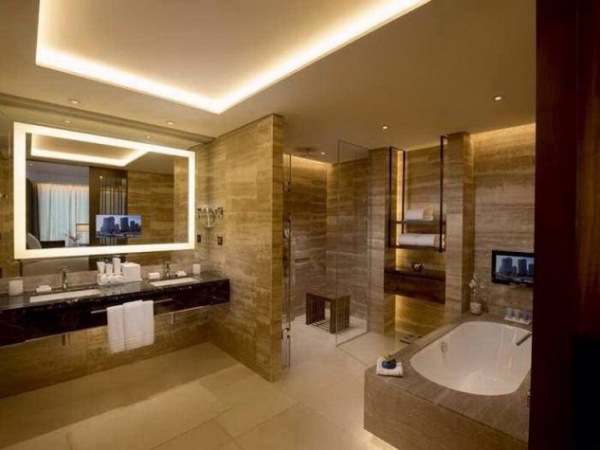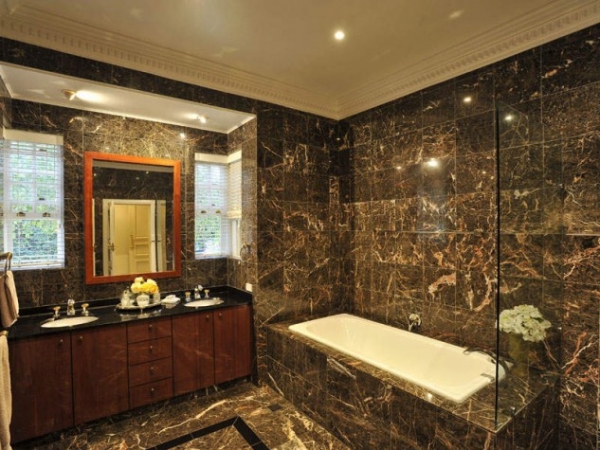 You can't go wrong with black and white combination even for your bathroom. You can also add some grey tones.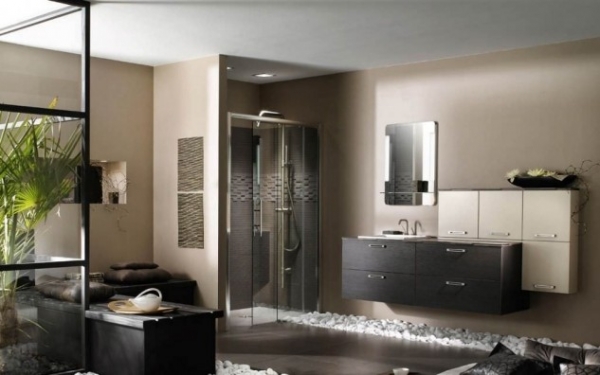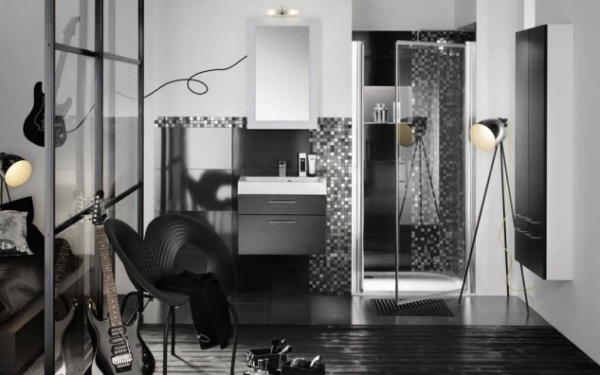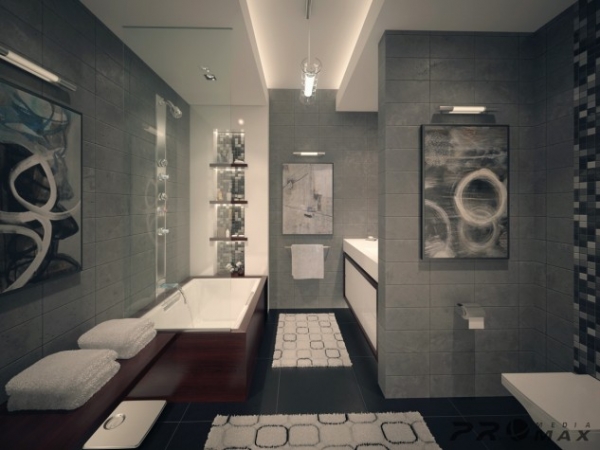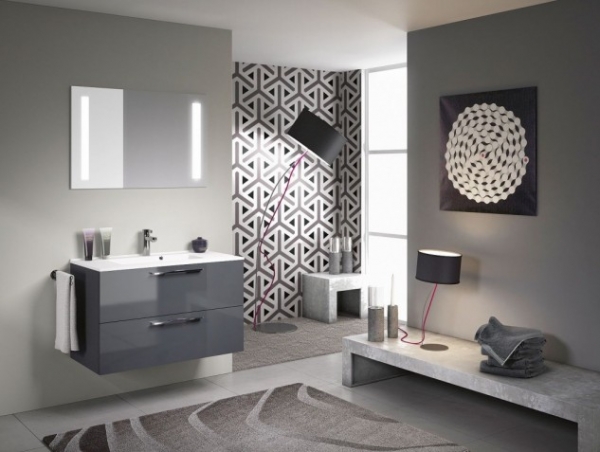 Brown is also a great choice for your bathroom. It doesn't matter if you use bright or dark brown. Paint your walls in bright brown color, or choose some elements, like your vanity in dark brown, or maybe your storage space.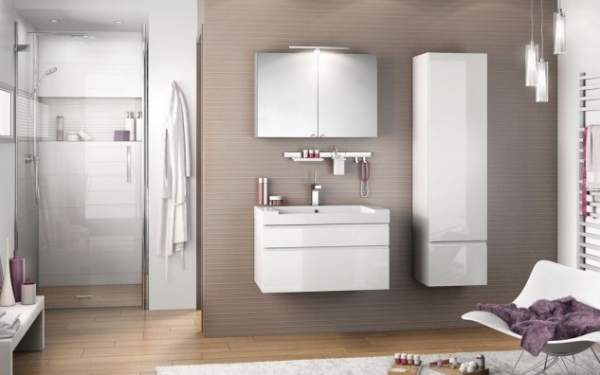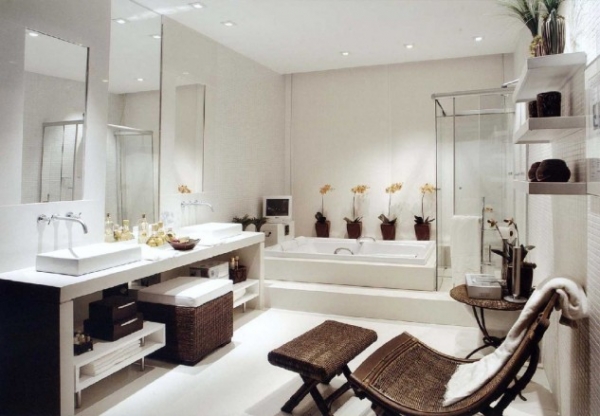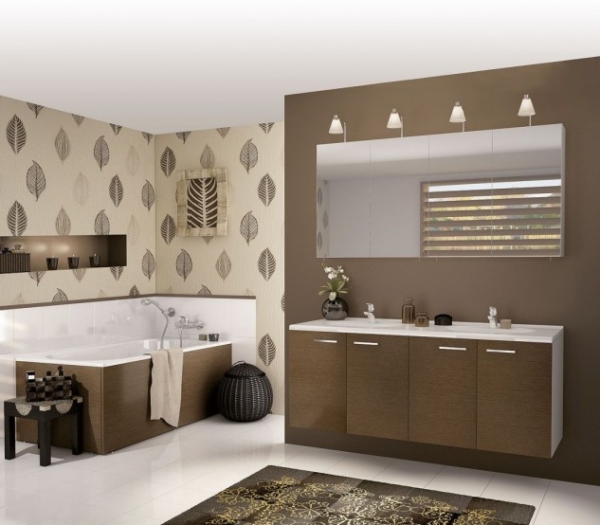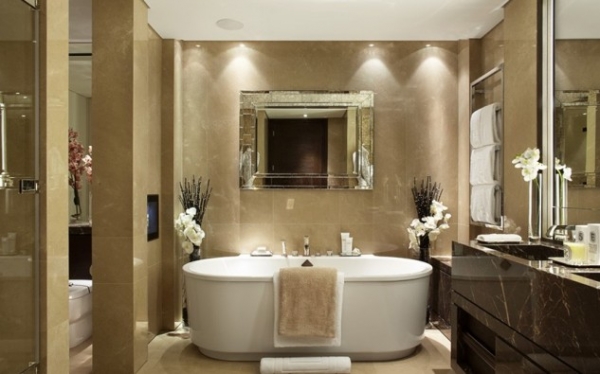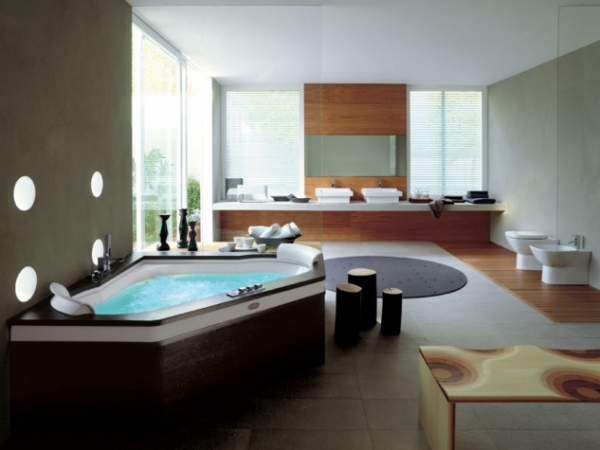 More elements or an interesting design on your shower combo will add warmth and uniqueness into your bathroom.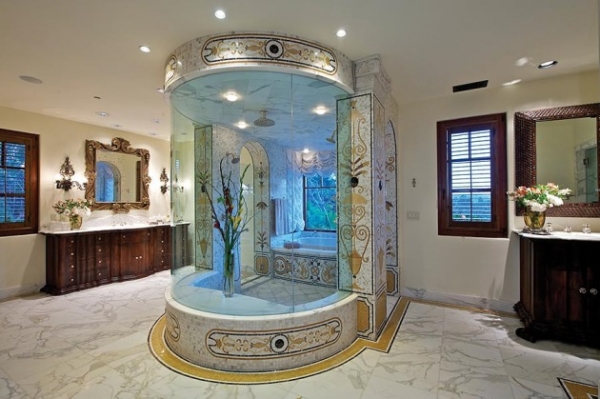 Wooden elements plus granite is perfect combination. The large windows casement is a specific detail, and along with the huge mirror make your bathroom to look more spacious.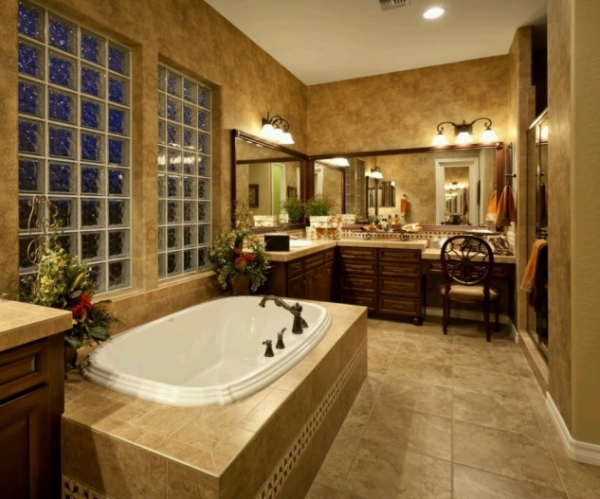 This is another similar combination.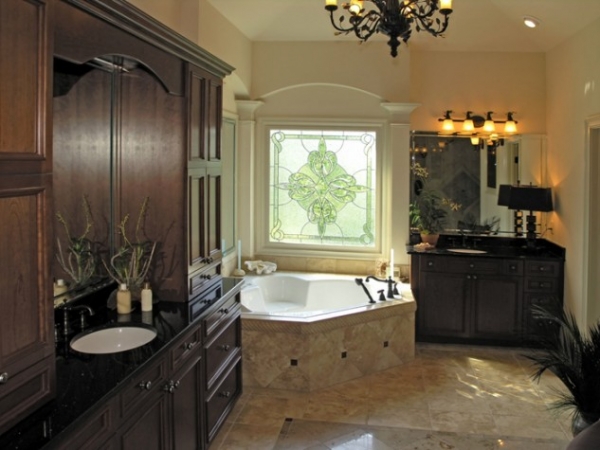 Absolutely adorable, romantic and cozy. And all this in your bathroom!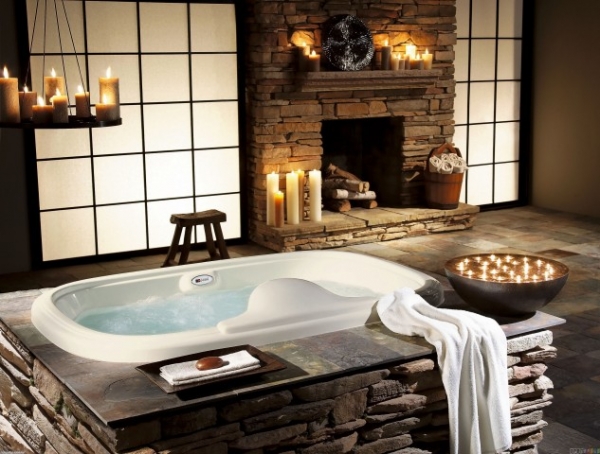 Simple, but well decorated with all the necessary elements.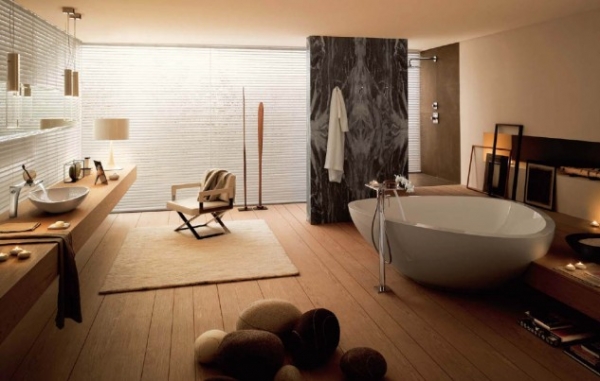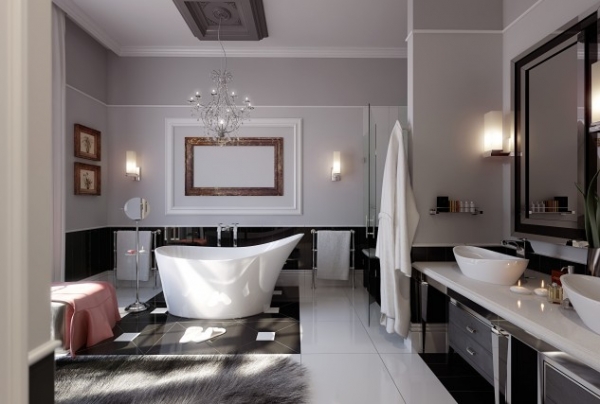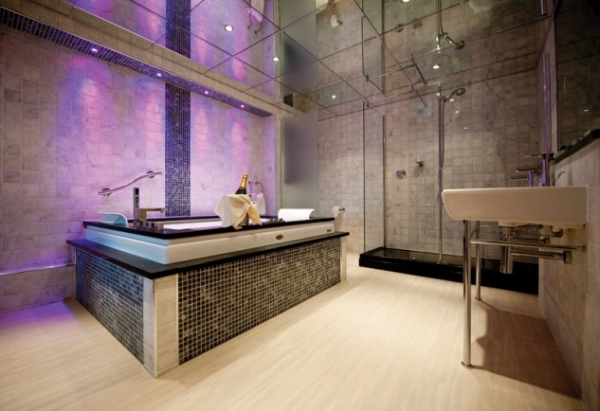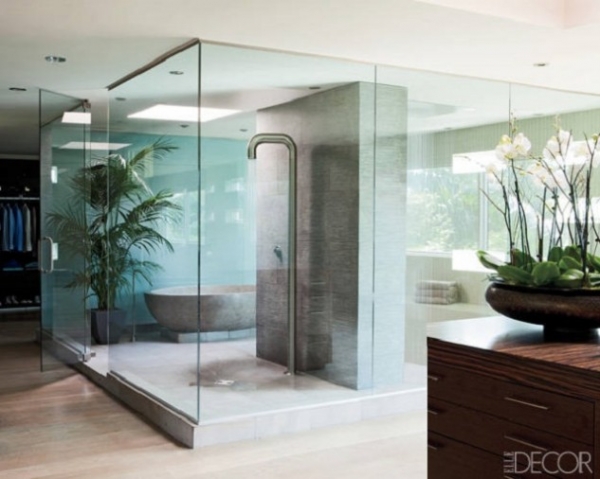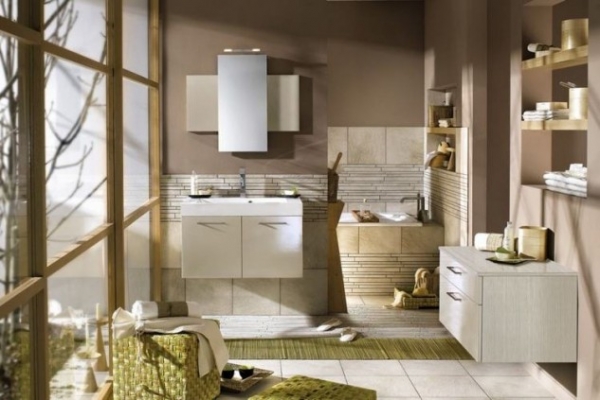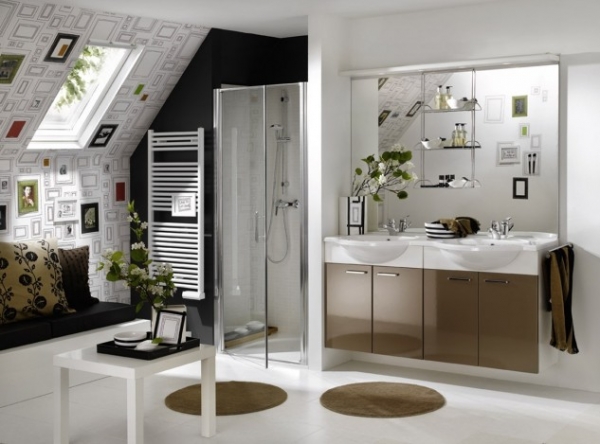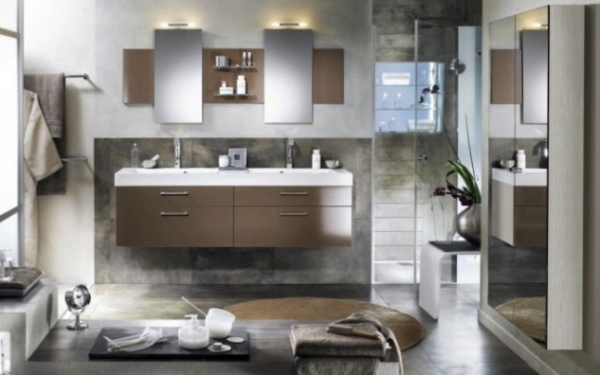 Add color into the bathroom. Red and purple are my favorite for a bathroom because they are elegant and warm at the same time.