The fireplace is an amazing feature that compliments every interior and exterior too. I love fireplaces. I would install one in almost every room in my house if I could. They decorate the room and give warmth and light to it but also they give life to the interior and create a nice and cozy living atmosphere. There is nothing more relaxing and enjoyable than sitting next to a fireplace, watching the dancing flames and listening to their flickering sound. It's simply magical.
Fireplaces are most often a part of the living room interior, but they can be settled in other rooms in the house too. For example in the bedroom. The bedroom is the place where you rest and relax, so why not make it an even more relaxing and comfortable place by placing a fireplace in it? There are all different kinds of fireplace designs, from traditional, stone-made to contemporary ones made of marble or glass. You can fit a fireplace in every room design.
Take a look at the gallery bellow featuring 19 astonishing master bedrooms with fireplaces and see how beautiful they all are.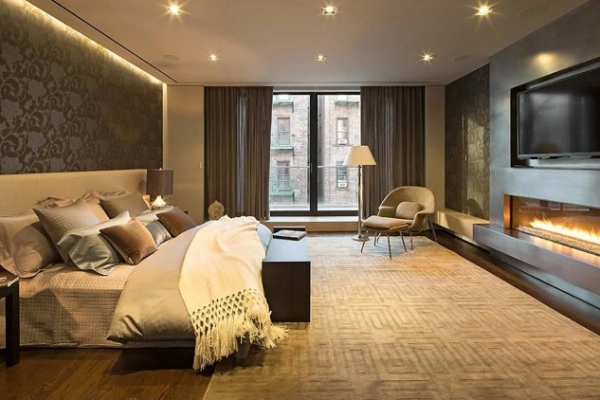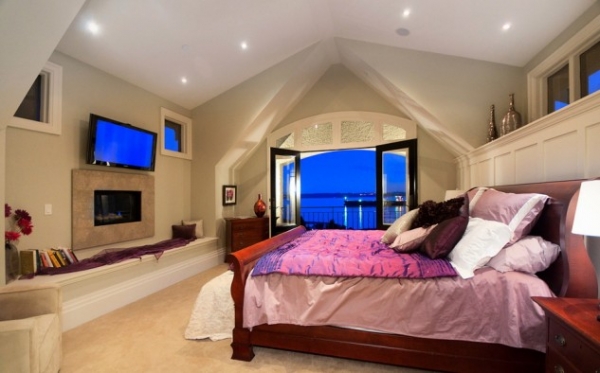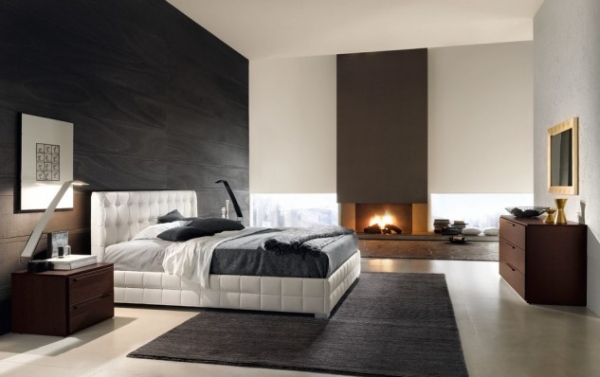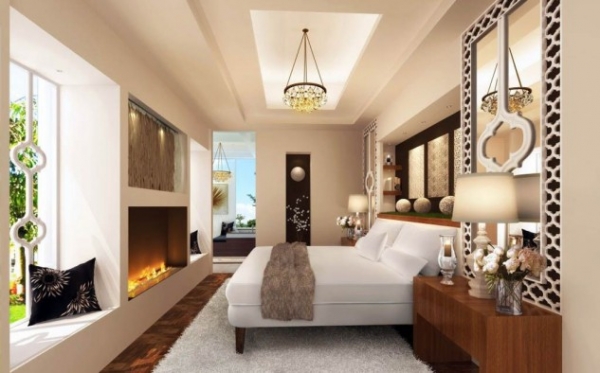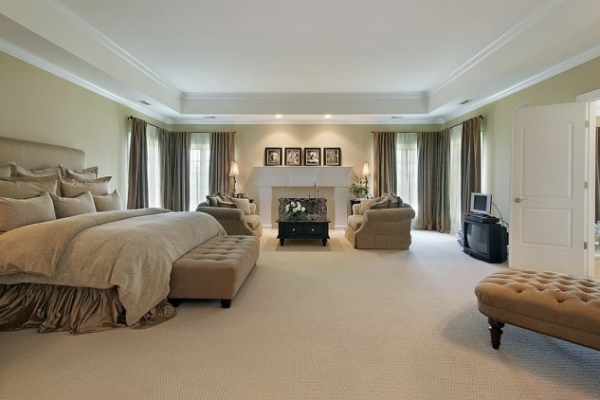 If your bedroom is more spacious you can organize a sitting area in front of the fireplace. Like in the bedroom on the picture above where you can see two sofas and a black coffee table settled right in front of the fireplace. This way you increase the room's functionality by creating a small living room in it. This is a quite large bedroom, and there is enough space for those big sofas. But sitting areas can be added to smaller bedroom designs too, just by finding the suitable furniture like two small armchairs, chairs or maybe a loveseat.