More and more, people are finding ways to use wood, when decorating their homes. Entire wooden furnishings are not quite unordinary, but recently have appeared many other ways how to use and include wood in home décor.  With its vast variety of species, colors, tones, textures, durability, flexibility this unique material is very convenient for use as a material for many home details and elements.
You would love to use the wood also as a material for your bathtub because it is hard to find one that is more versatile or beautiful material than wood. Wooden bathtubs are becoming more and more popular for creating a rustic modern bathroom design. They are absolutely gorgeous, and give the bathroom a feeling of enveloping warmth and comfort. Also, wood holds heat longer than other materials like porcelain, so you'll stay toastier longer in your bath. No matter how many man-made substrates we humans create, I believe no material will be able to transcend the utility, uniqueness and universality of wood.
Check out this collection of 16 splendid wooden bathtubs as a focal point in the bathroom and choose one for the bathroom at home!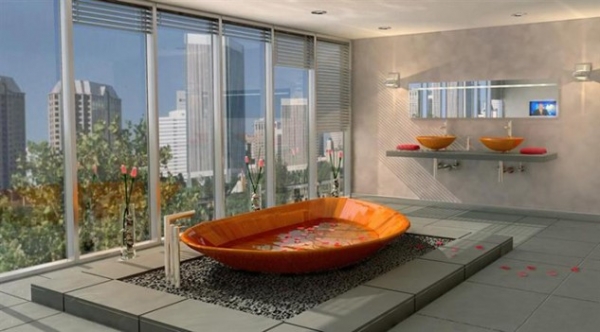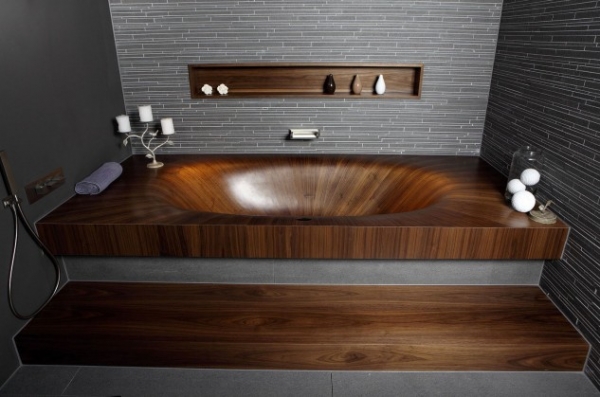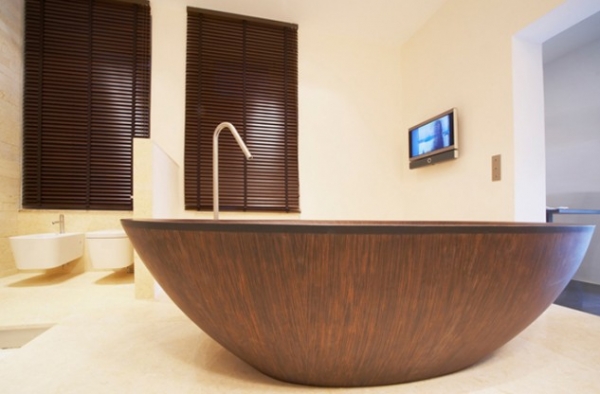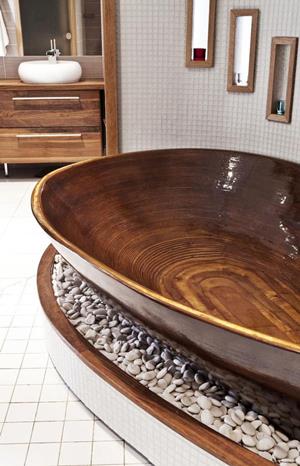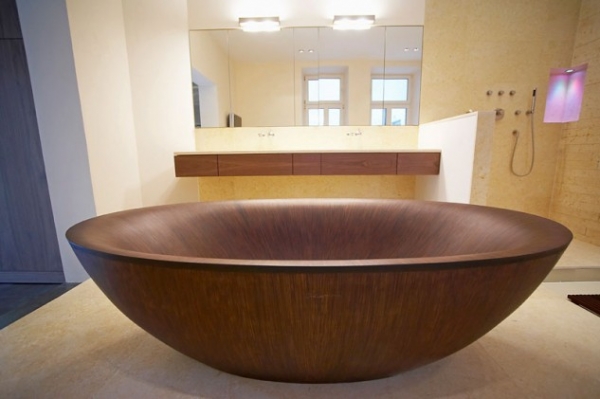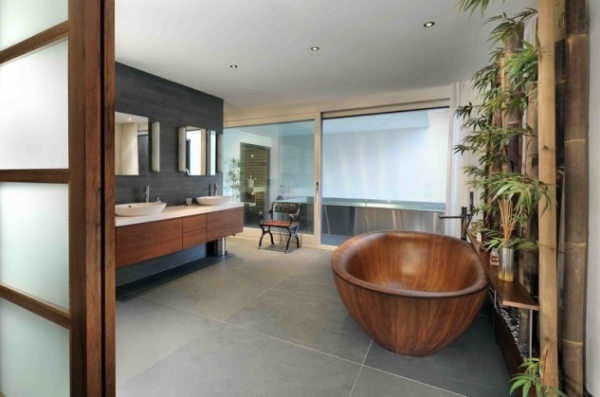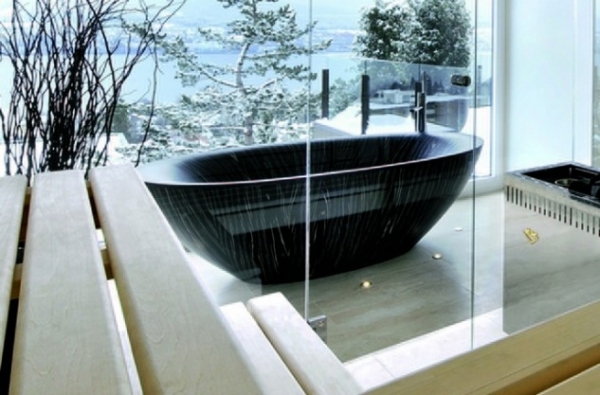 Cedar and bamboo are two very popular choices for wood in this kind of bathtub, but also some other wood types can be used if you think their design would better fit in your bathroom. The thing that is important is that the wood just needs to be waterproofed and treated in order to maintain its quality over the years of use. These kinds of tubs are not very cheap, but as they gain more popularity and different kinds of wood are used, they are very convenient for use and to buy one it is relatively a good investment. Make a beautiful centerpiece in your bathroom with the perfect choice of a wooden bathtub.