Creative storage ideas and space organizers offer many options for storing your things, allow you to save space, quickly find and choose the right cloth, purse or some accessory and give your closet and drawers neat and organized appearance. Proper storage organization is a way to extend the life of these things. Closet organizers and storage ideas can be your greatest friends and one of the most inventive and useful ideas. Not only will organization help you find your things faster, but it also helps you recover lost space in your home that really could be put to better use.
Another benefit along with functionality, these storage ideas can improve the look of the whole space giving it neatly and beautiful appearance. With a few clever additions, you can maximize your storage space and make your closets and rooms completely organized. The vital thing concerning the organizers is that they should fit into your space to make wanted items simple to access. Neat and accessible is what people are looking for by installing such organizers into their homes. You just have to plan! It may be boring, but carefully planning your closet and things ensures a stress-free morning when getting ready for the day ahead! If you're looking for some ideas, you've come to the right place because here we have 15 valuable storage & organization ideas to turn chaos into order!
1.Combine Shoes And Clothes Into Your Closet
Start with your closets. Closets can be often limited in space, so a system that features shelves, hooks, bins, and baskets will turn chaos into order.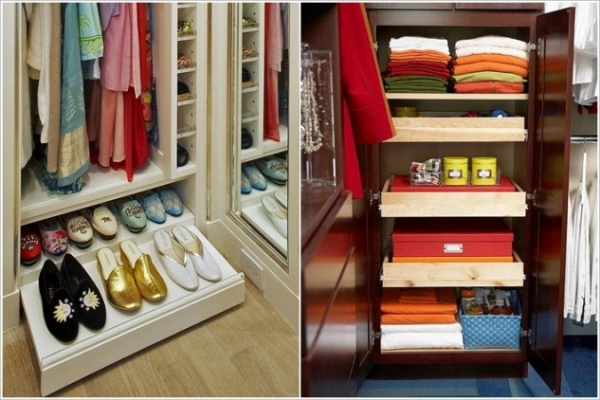 2. Label With Tags For Easy Sorting
Use labels with tags to sort your things neatly and to find them easier. This would be an additional help for the other members in the family and also for you, because they won't make chaos in the house every time they try to find something.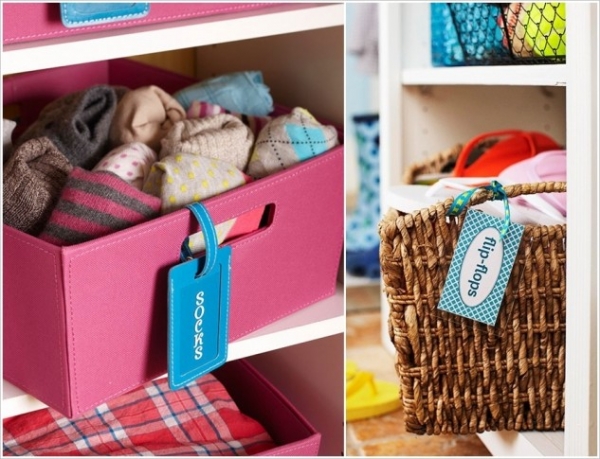 3. Closet Pants Rack
Pants racks are amazing solution for your closet. You can sort the pants by color or material and keep them neat and well organized.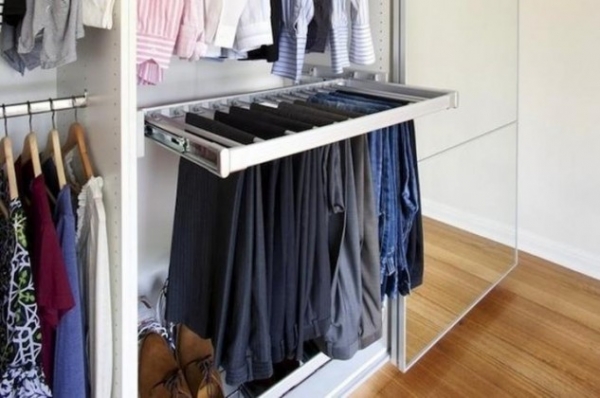 4. Organize Your Clothes By Color
Organizing your clothes by color is another great solution that will help you finding the right color and the right design of your blouse, t-shirt or pants, and it will also help you in making the right combination. This way your clothes will look organized and taken care of.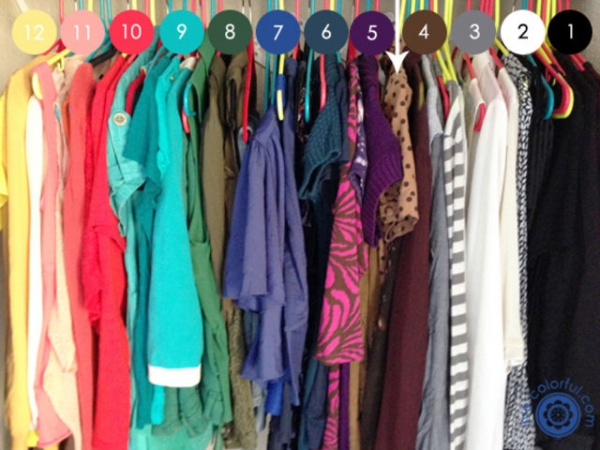 5. Scarf Organizer
Scarf organizer is a must space saving item if you have a lot of scarfs in your closet. The scarf organizer can be hanged on the door of your room or on the door of the closet and your scarfs will be accessible and tidy.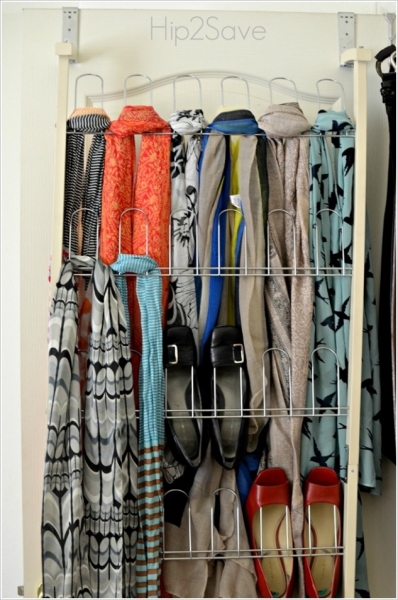 6. DIY Accessories Hanger
Another great solution for organizing not only your scarfs, but also some of the belts you have. This wooden accessories hanger is simple in design and you can make it yourself in your home.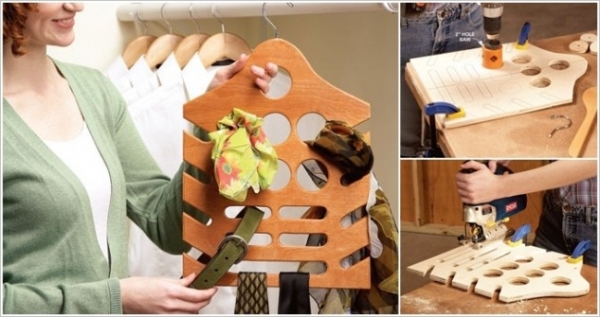 7.Organize And Display Your Accessories 
Extend the life of your jewelry and find them easily by installing a drawer into your closet under a glass shelve.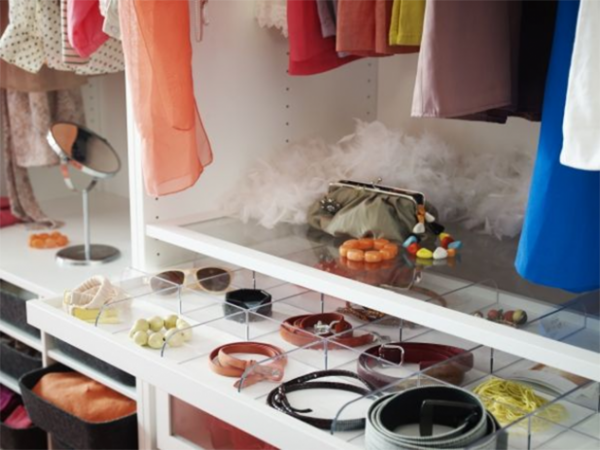 Photo via www.decoist.com
8. Wooden Shelf Dividers
If you want to split and organize folded clothes in your closet use shelf dividers.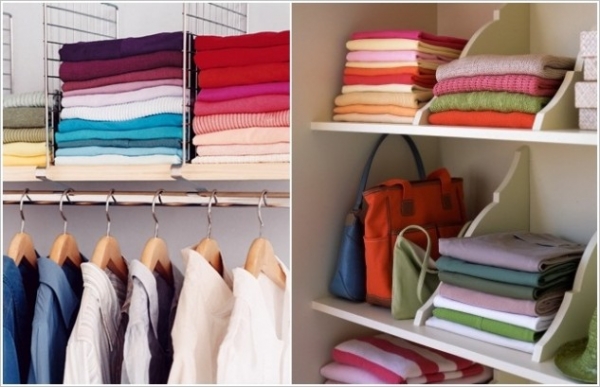 9. Multi-Purpose Hanger
This multi-purpose hanger can solve many problems you have and make more space into your closet.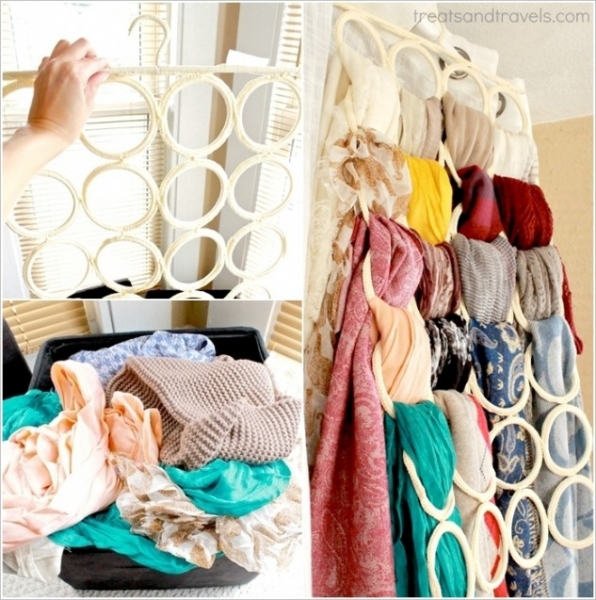 10.Storage Boxes For Your Children's Clothes
Take some boxes for placing your children's clothes into them. This way different clothes can be sorted in different boxes and will be more accessible and tidy.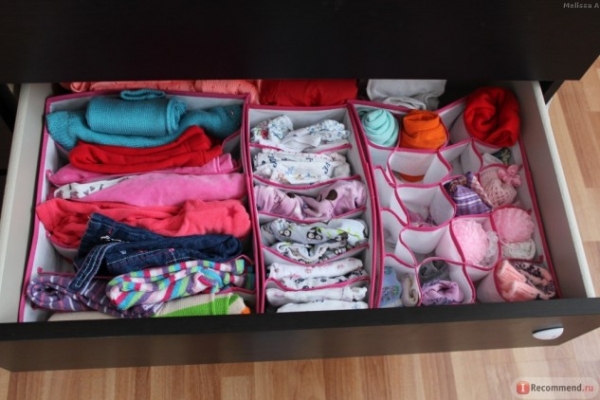 11. Storage Solution For Bags
Sort your handbags and purses by season, fabric and sizes. If you are a happy owner of a large collection of handbags it is a good idea to sort them by color and design also, so it is easier to find the handbag you need and remember where similar bags are.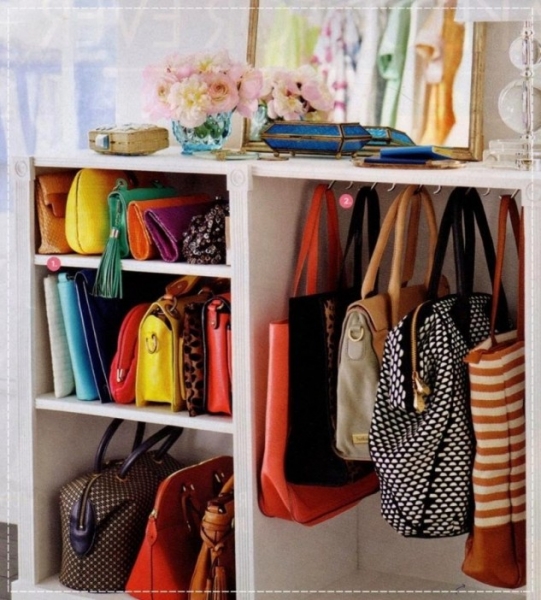 12. A Closet Organizer For Him
Create a closet organizer for him, so he will get ready in the morning and have everything at his fingertips instead of walking around looking for things that are all over the closet.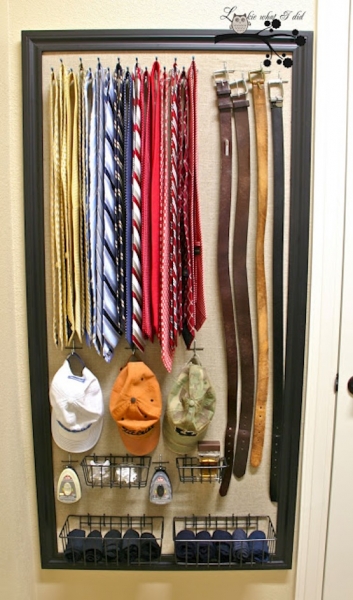 13. Accessories Drawer
If you have a drawer where you fold your accessories, keep them neat by using a partition case. It forces you to keep everything in its place. Organize them by type for easy access.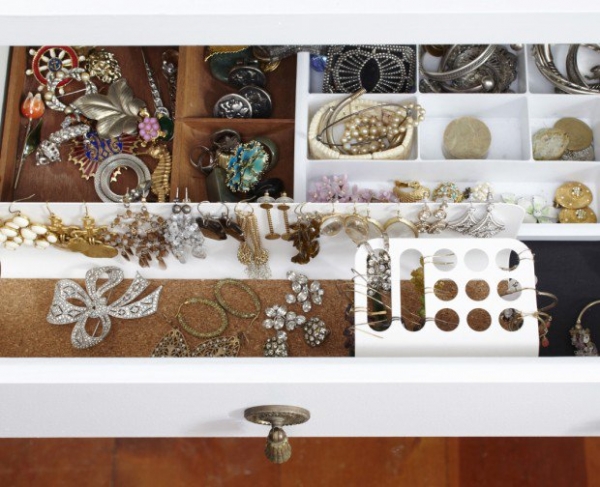 14. Master Peg Board
A pegboard is always an amazing organizer for scarves, jewelry, belts and bags.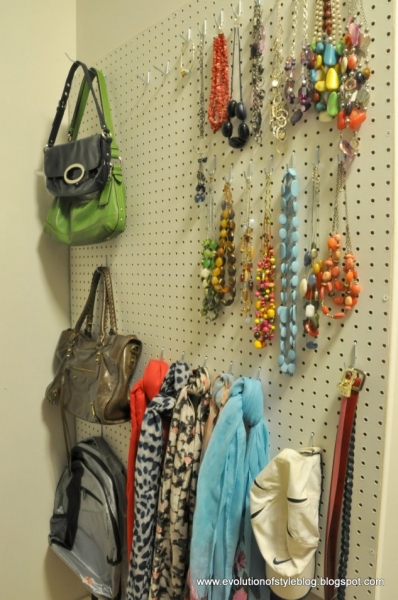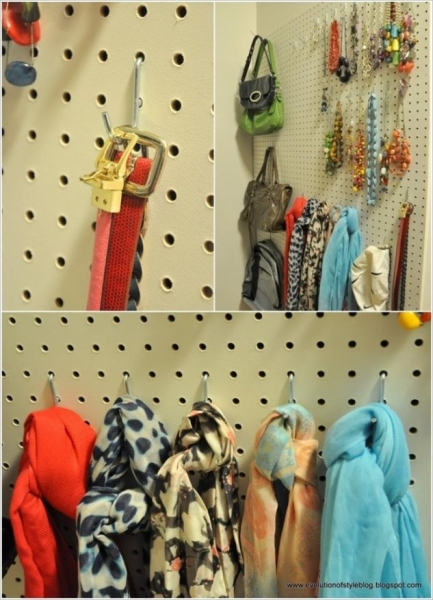 15. Plan The Shelves Intelligently
Hang clothes by category with shortest lengths on the top rail. You can place all your clothes and accessories at the same place if you plan the space smartly.