When designing your bedroom, don't forget to address the foot of the bed because you can make use of this space. Don't miss the chance to do more with this seemingly small amount of space and put some very functional objects as it is the sofa, a table where you can store your books or display your family photos, some other objects that can be used as storage space, etc. If you feel that your bedroom needs a transformation and you want to use smartly every inch in your bedroom, take a look at these 15 imaginative ways to decorate the foot of your bed and steal an idea for your bedroom. Enjoy!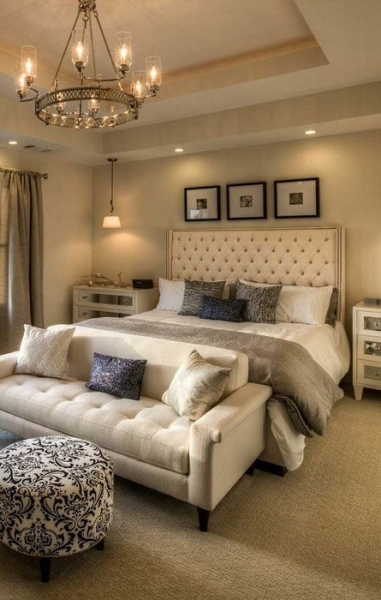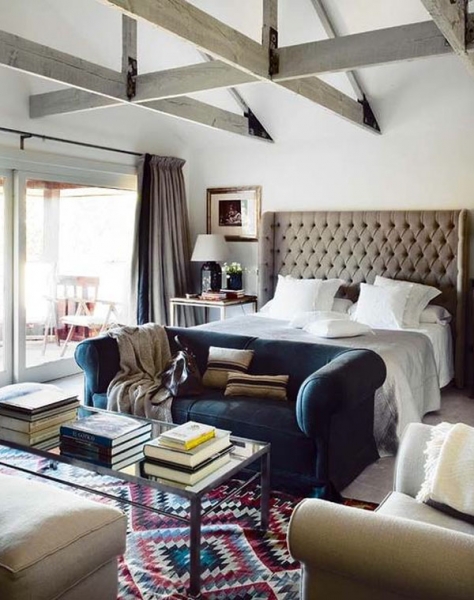 A single sofa is a great alternative to fill the foot of the bed.  Put a nice sofa that complements the bed and keep in mind to choose one with similar material and style as the bed. Opt for a table in front of the sofa if you have enough space in the bedroom and if you want to have a cozy area where to drink the morning coffee or tea, or where you can relax and read your favorite book.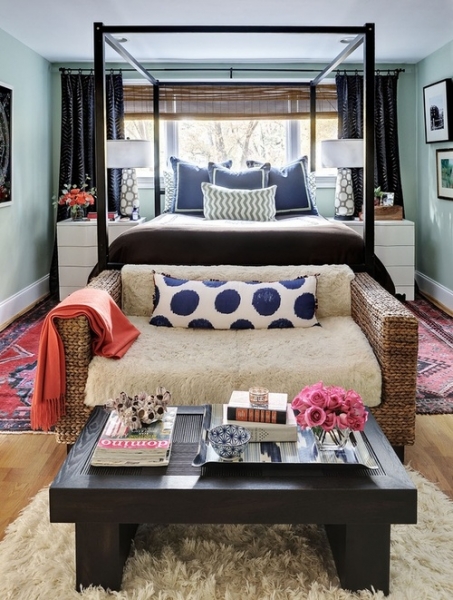 There is also an option to put separate ottomans that visually break up the larger expanse of the bed, and can be used in a flexible arrangement as you need them.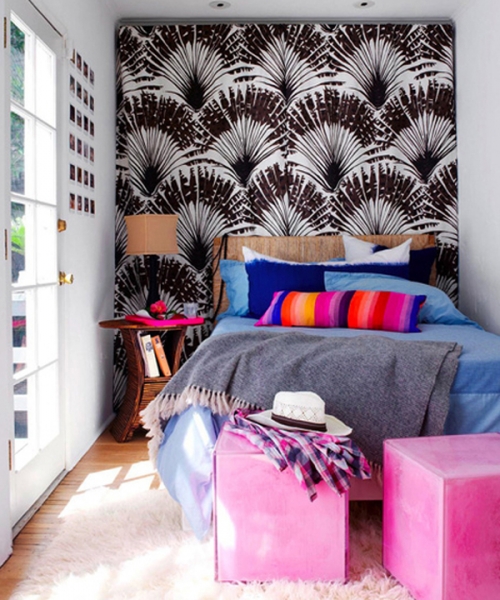 Or opt for a larger open ottoman you can use for seating but also for storing some things inside the boxes you can put underneath it.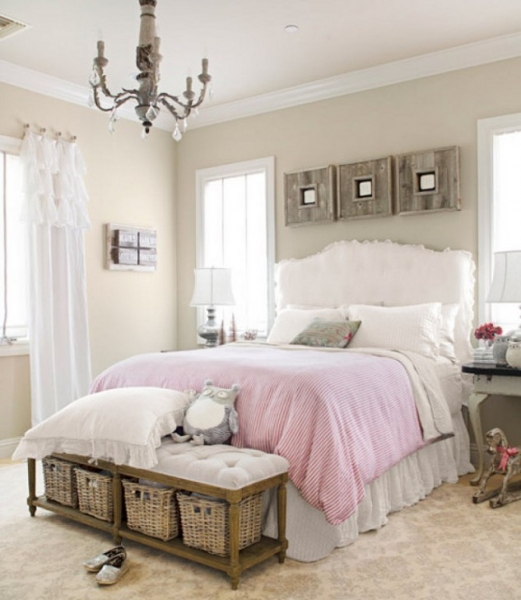 Instead of ottomans, put two fauteuils that are more elegant and create a more luxurious feel in the bedroom.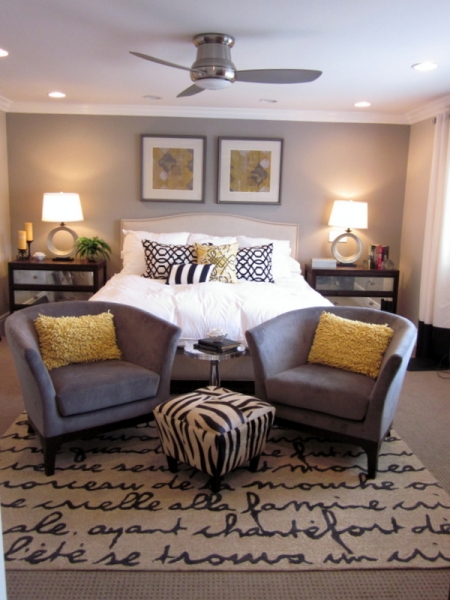 If you want to make extra storage space in your bedroom, a rustic bench can pack tons of stored books and become a very functional yet decorative object.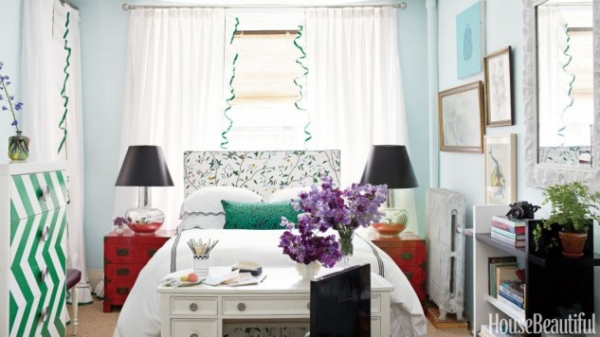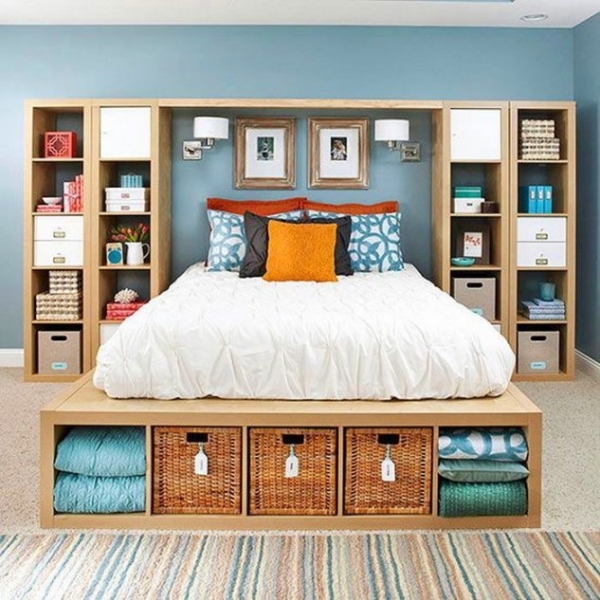 You can also put some wooden crates as storage option on the foot of the bed to bring rustic appeal to your bedroom.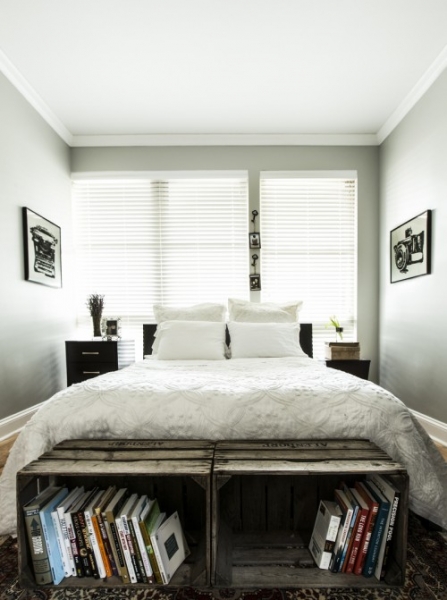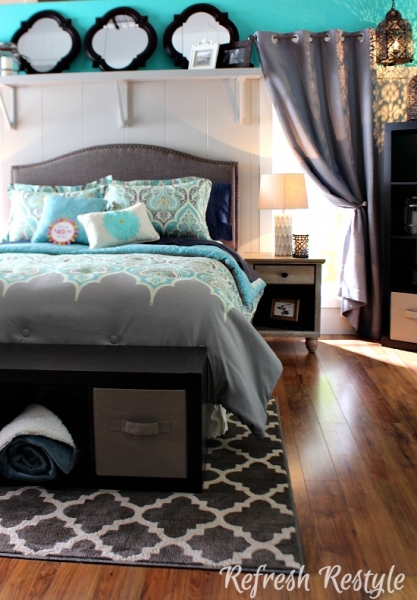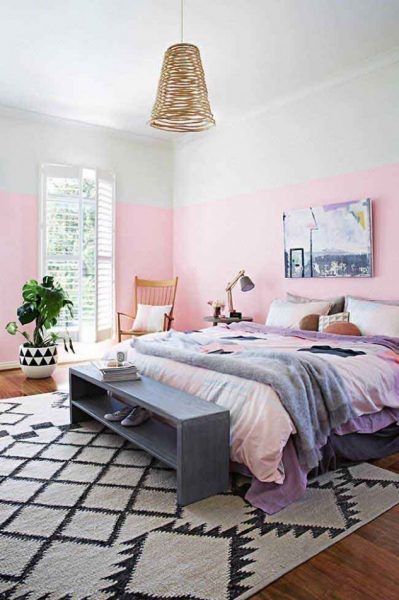 But when it comes to storage objects you don't have to limit yourself to furniture that's lower than the bed. You can also use a taller table or even a whole shelving unit if the position of the bed allows.