If you think of remodeling your bathroom, why don't you try to convert it into a modern designed room, in minimalist style that gives the impression of beauty and elegance. You should try to focus on clean lines, minimalist furniture chosen with taste that will leave impact and will give your bathroom a luxurious and modern look. Just follow a few rules and suggestions when it comes to appropriate colors, minimalist style without too many details, and you'll be able to design a modern bathroom for your home. If you need to see some examples take a look at the following 15 ideas for minimalist modern bathroom design and get inspired how to design your own.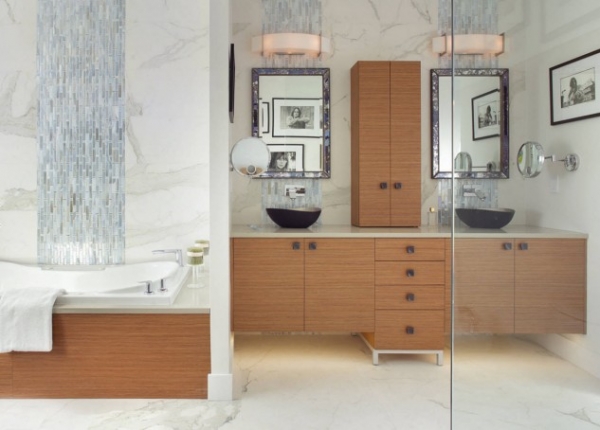 Mirrors in the bathroom can look very nice and interesting and can visually enlarge the space. It's up to you to decide how many you want to include in your bathroom and in which size.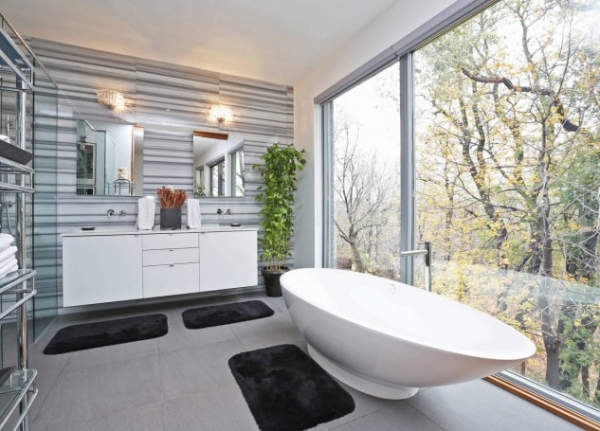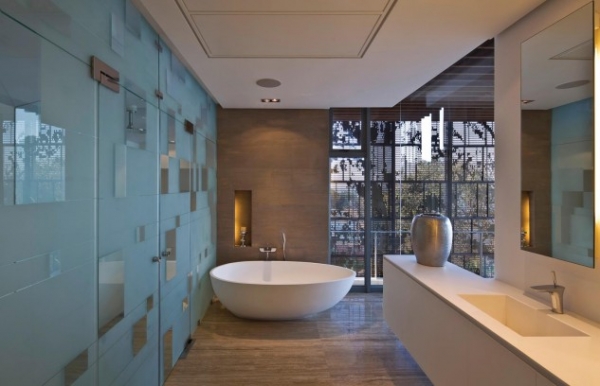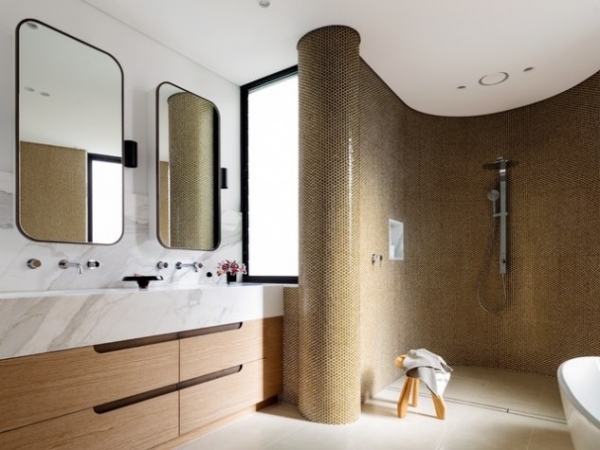 In order to give your bathroom the desired look, consider choosing neutral colors and combine them with black or white elements. When it comes to elements, choose a white bathtub if you want to accentuate the other details in the bathroom, or if you want to put the accent on the bathtub, choose a black one.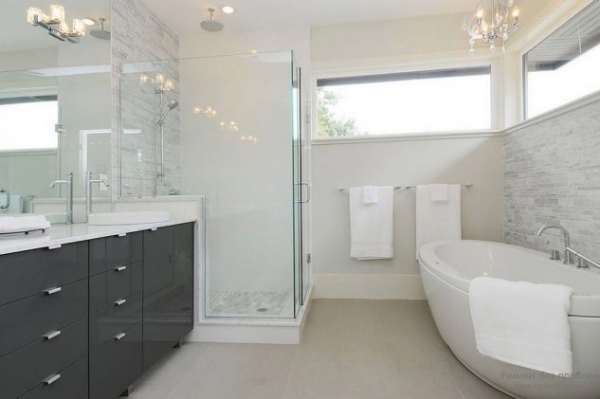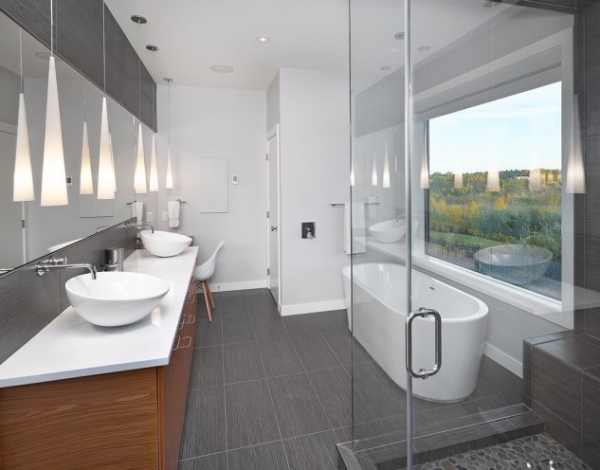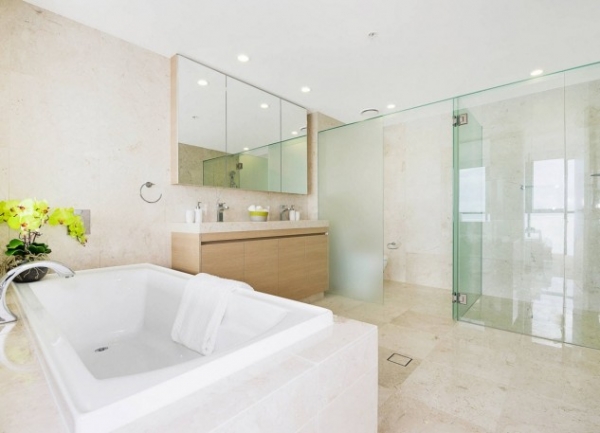 You have also the option to replace the bathtub and incorporate a shower cabin especially if your bathroom is smaller. Or, if you have enough room in the bathroom and want to enjoy every moment you spend here besides whatever you choose add a Jacuzzi. And if you want to add a romantic touch consider including candles. They will make you relax and enjoy your bath.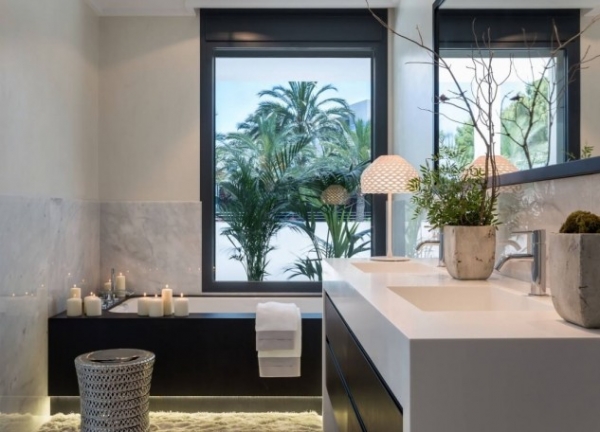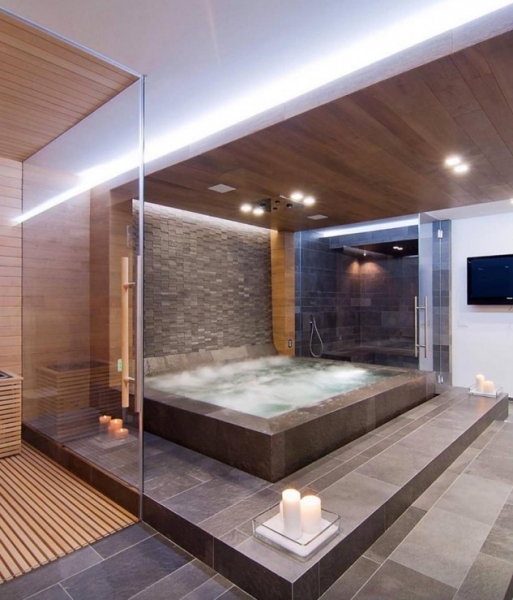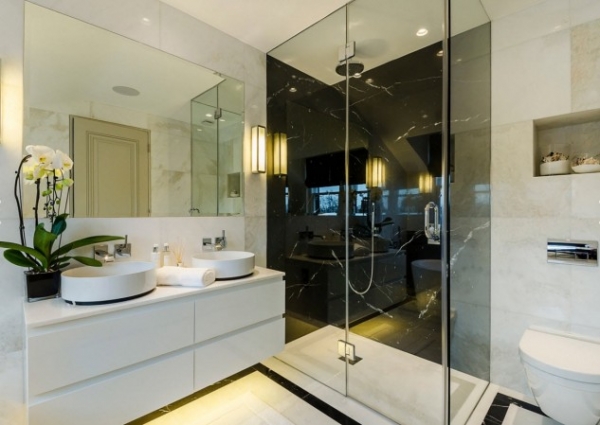 You can also include some wooden cabinets or other wooden elements. For example you can use wood as a flooring option or to cover the wall where the shower cabinet is. Wood can also look good and can add that minimalist modern look.