While fireplaces may have traditionally been popular for living rooms and bedrooms, the idea of including one in the bathroom is gaining more and more popularity lately. Fireplaces are an elegant feature and they can break the monotony in every room creating at the same time a warm and inviting atmosphere as well. Soaking in the bathtub while a cozy fire glows near you is not a bad idea at all. If you like it, check out the following 15 ideas for bathroom fireplaces that will help you warm up the bathroom. Enjoy!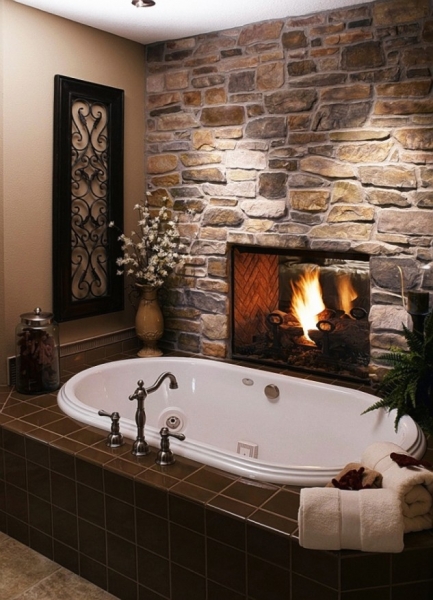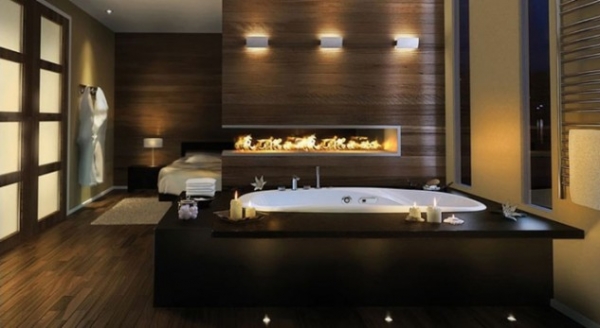 Make place for a fireplace in the bathroom, and you will have a room for real enjoyment. There is a huge variety of fireplace designs and one can find a perfect fit for any type or size of bathroom. There are many possible designs to fit perfectly with your bathroom style. You can nestle a small fireplace in an unused corner in the bathroom or make it a focal point and place it right next to the bathtub for taking romantic and relaxing bath every time you want it.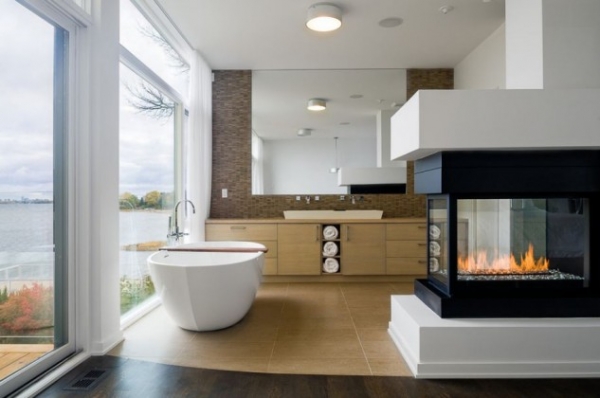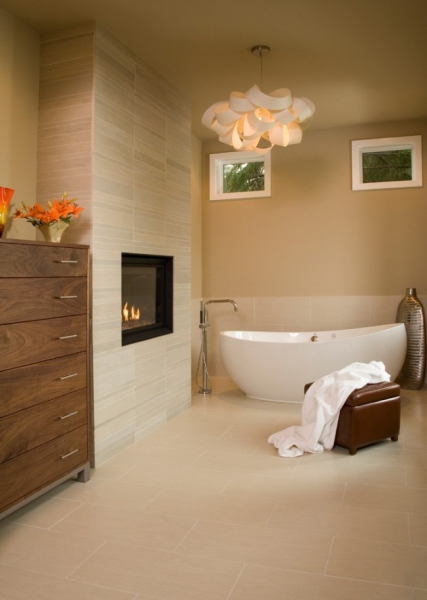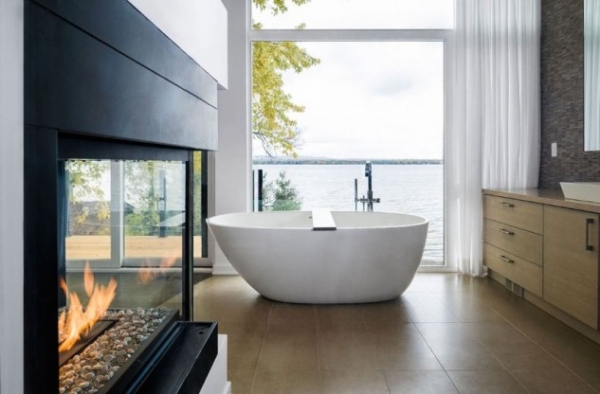 You can choose between wood-burning and gas fireplaces. Make you choice according to your needs and preferences and enjoy in a warm and modern bathroom design. A fireplace can fit perfectly in a rustic bathroom, but also it is a great addition for modern and contemporary bathroom designs, because it creates one elegant and glamorous feeling.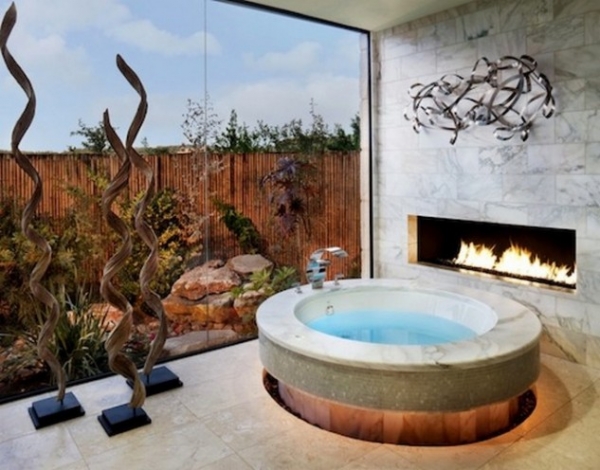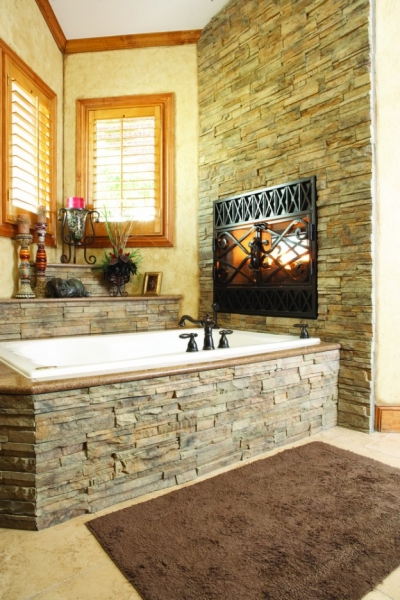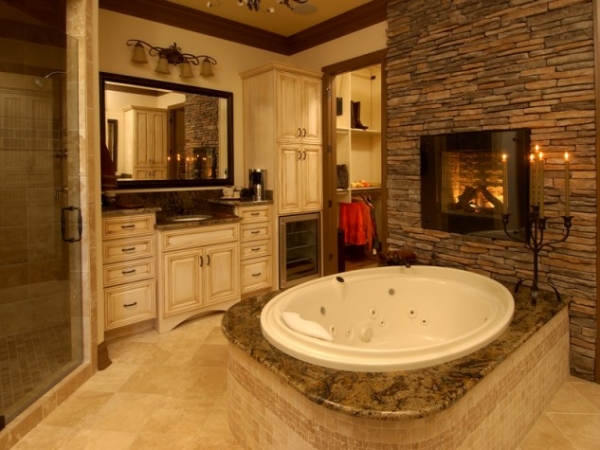 Along with the fireplace, many of these bathrooms house fine elements such as marble, hardwood flooring, intricate tile work, glass enclosed showers, and more. Keep an eye out for particularly standout details like stone pillars, modern pedestal tubs, and innovative lighting hardware. The more love and time you invest in your bathroom designing and decoration, the better results you will get.