Gold looks really nice wherever you add it. May it be in the bedroom, kitchen, in the bathroom, or more precisely in every room of your home. When we talk about gold we think of sophistication and glamour, a beautiful and contemporary design.  Anything with gold would look luxurious no matter how simple it actually is. You can just imagine the visual impact gold can give to your room, and it can create one positive and romantic atmosphere when it comes to bedrooms.  If you love the idea of adding gold in your bedroom design check the 15 glamorous bedroom designs with gold accents you will fall in love with. Enjoy!
Even the bedroom considered as the most private space couldn't escape from the stunning appeal of gold. It can be seen from the walls to the wall decors, the bed or every other decorative element in this room. There are indeed many ways to use gold. It could be subtle addition or the primary color of the bedroom. The use of gold, white and black is perfect and gorgeous.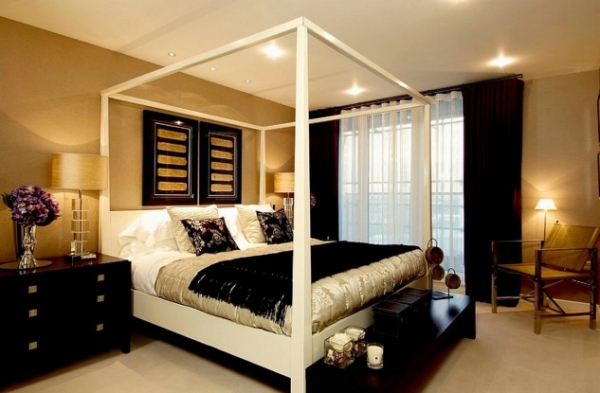 Gold is more than present in this bedroom and it can be seen from the curtains to the sunburst wall sculpture. It dominates the room design and one cannot say that it doesn't look gorgeous.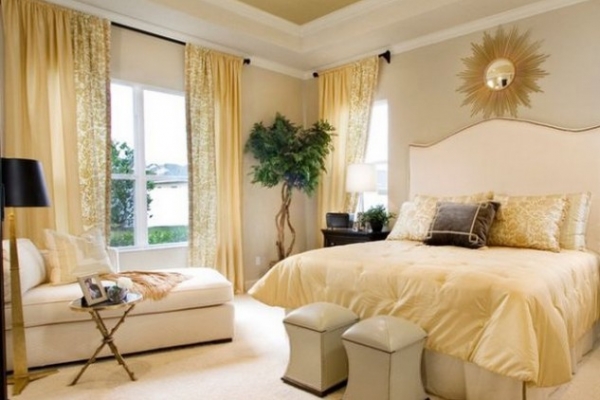 Beige in combination with gold on the bed also make a great color combination. So soft, elegant and timeless combination.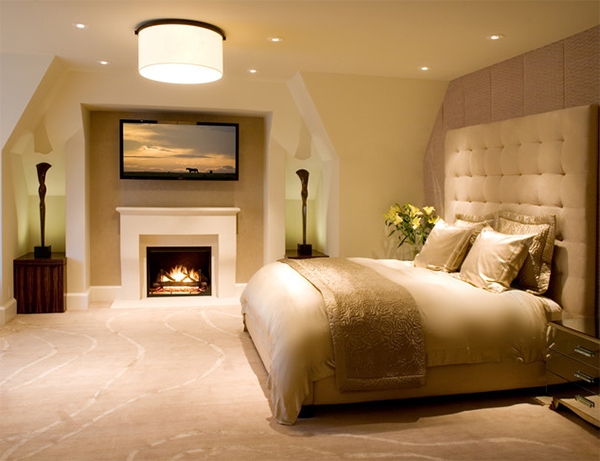 This bedroom looks lovely with golden area rug and pillows.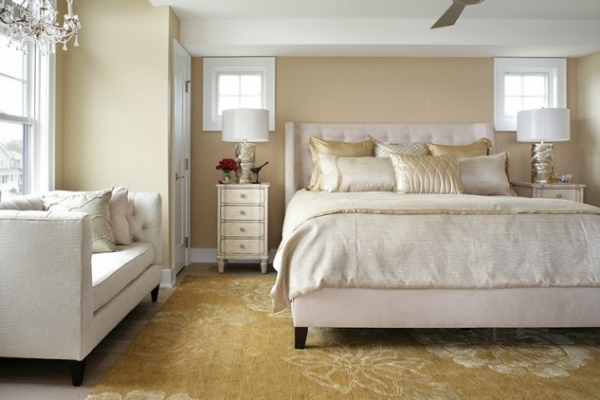 This is a simple bedroom with golden accents that make a perfectly romantic and sophisticated bedroom design.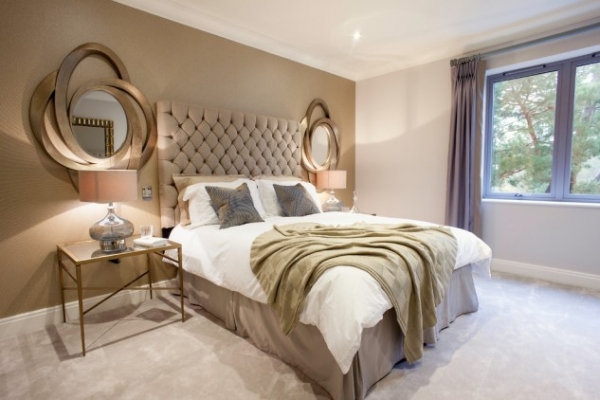 More gold and more patterned walls equals amazing and elegant bedroom design.
Walls and even the bed cover have some hints of gold and all of this look awesome in combination with black.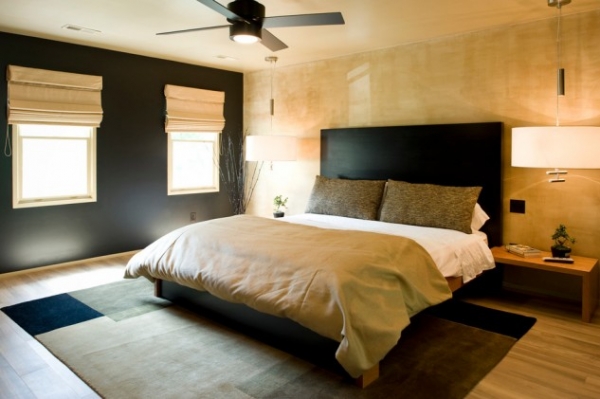 Gold accents in combination with white. Absolutely contemporary and dazzling bedroom design.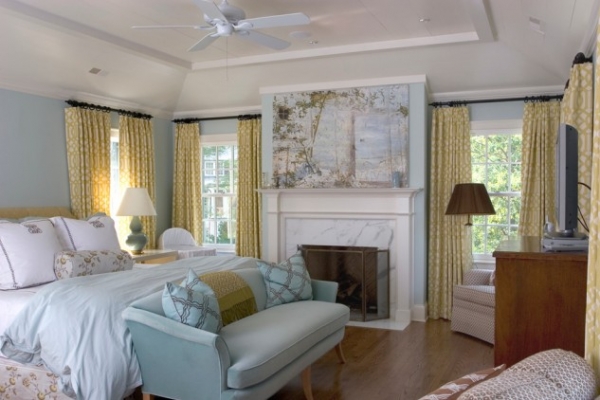 What about golden walls? Don't you just adore the idea how the bedroom will look.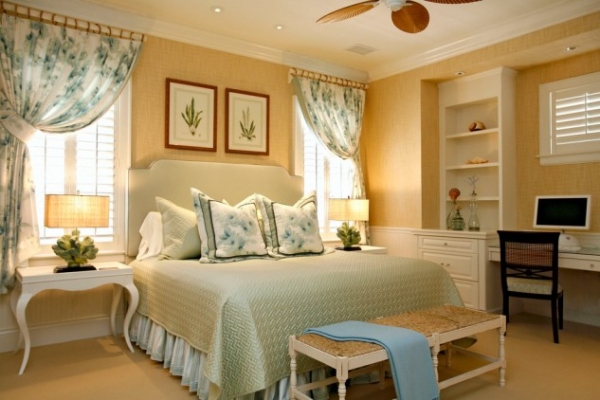 Another pretty bedroom with gold framed pictures on the wall and golden drapes.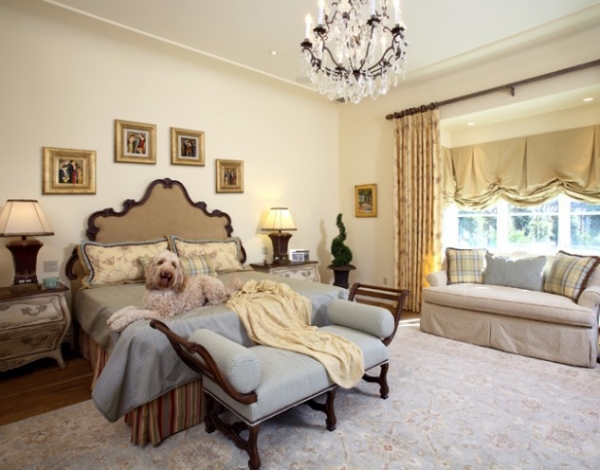 In this bedroom also dominates the gold and as an addition to that is that natural light can get inside the bedroom through the windows at the top.
The appealing gold floral pattern on the wall brings interest in this bedroom, as well as the golden drapes and the golden bench.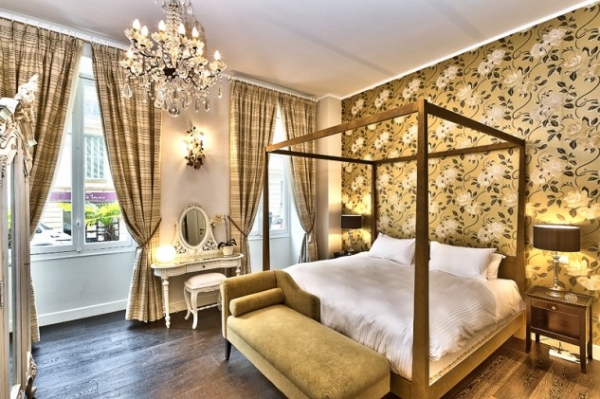 The wallpaper that cover the whole wall over the bed isn't just modern because of its geometric design but it is full of sophistication.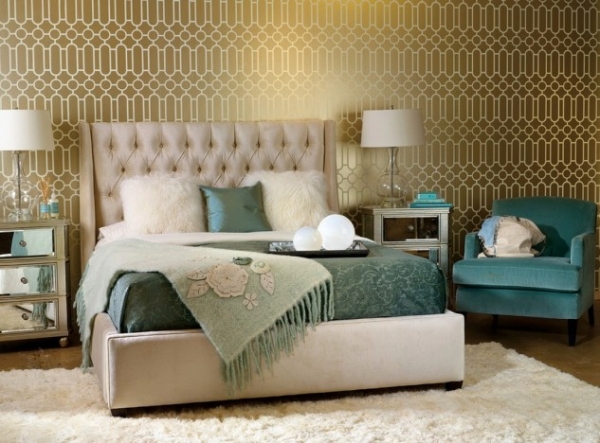 Adding different tones of gold combined with white could be also good idea for the bedroom.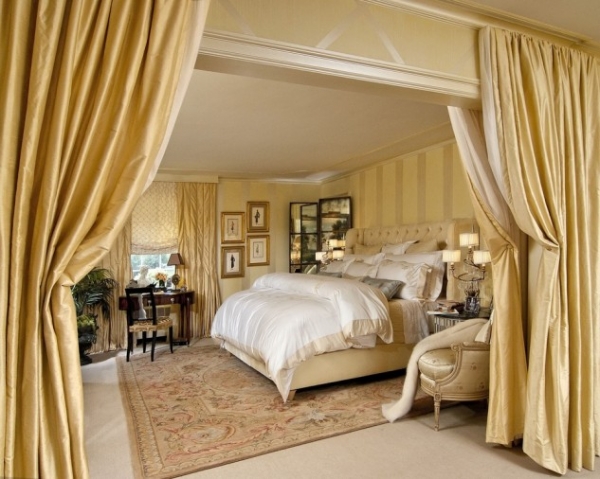 Black and gold accents are also used as color combination for this bedroom too.