The master bedroom design is really important as it is the first room in your home you visit in the morning. To get your bathroom design perfect, you have to consider having enough space for yourself, especially if you prepare for work for example together with your partner or you want to have a space only for yourself. In each case you have to consider the ways in which you and your other half use the master bathroom. If you consider that you don't have space of your own in the bathroom instead of installing massive built-in vanities, try installing two separate vanities. When there are two separate vanities, you don't have to worry about one another's messes, and maybe this is the most significant benefit from having two separate vanities in the bathroom. So, if you like this idea, take a look at the following 15 extraordinary master bathrooms with two vanities to get inspired.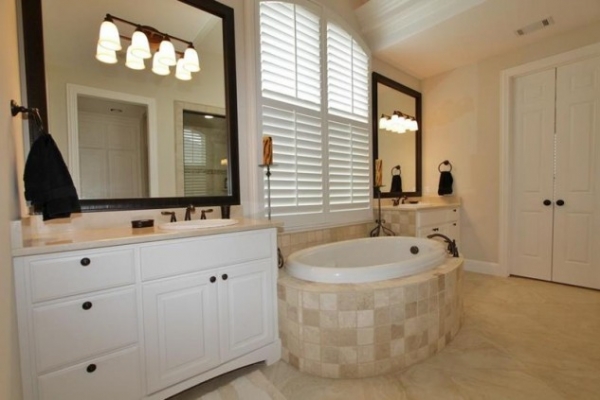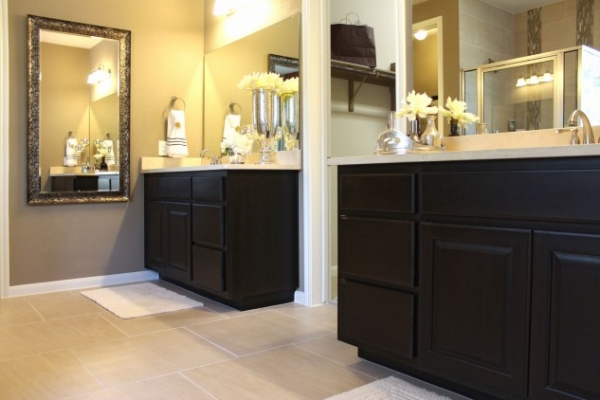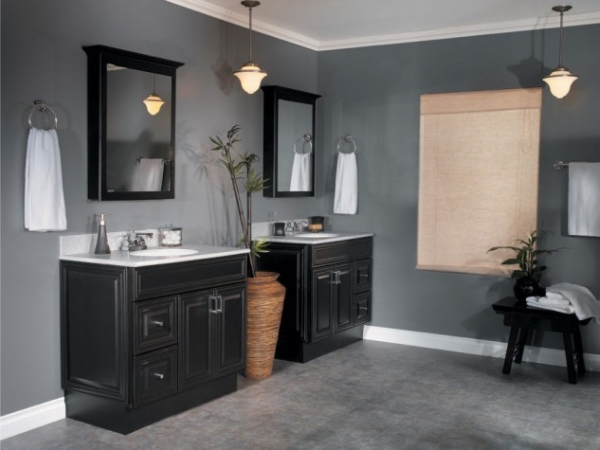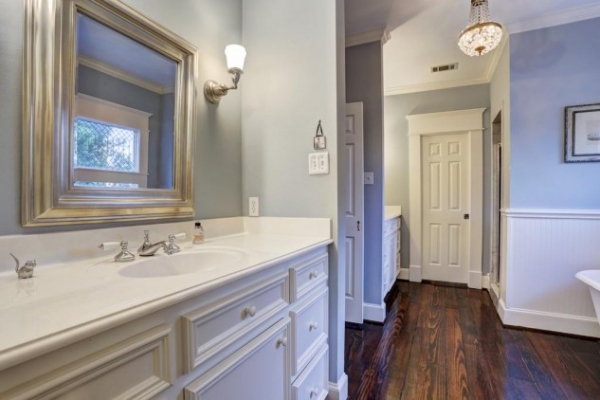 By choosing to go with black cabinets for both vanities, place the tub in the center to break the presence of black in the space and make two separate and very well organized vanities.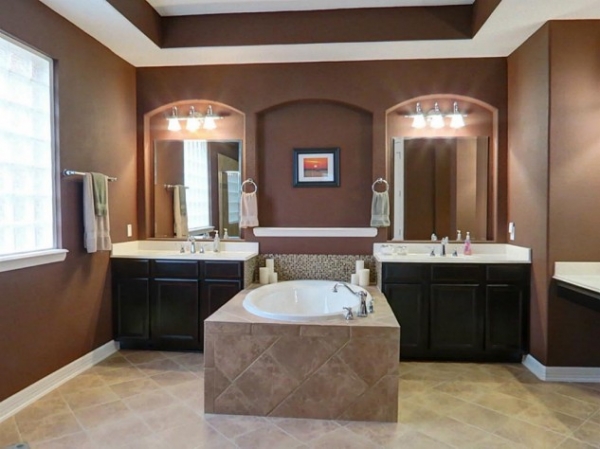 Two totally separate vanities on different sides in the bathroom allow to have privacy and space only for yourself that is more than needed especially in the morning.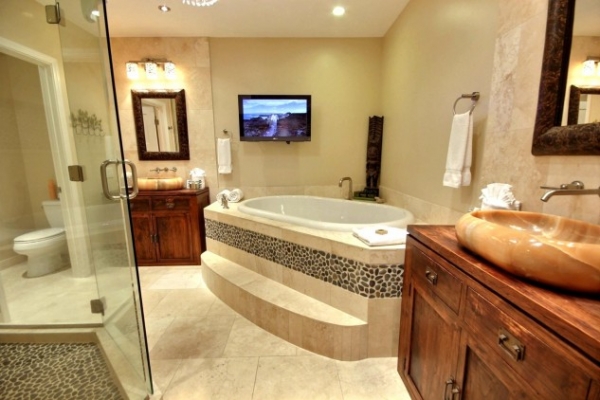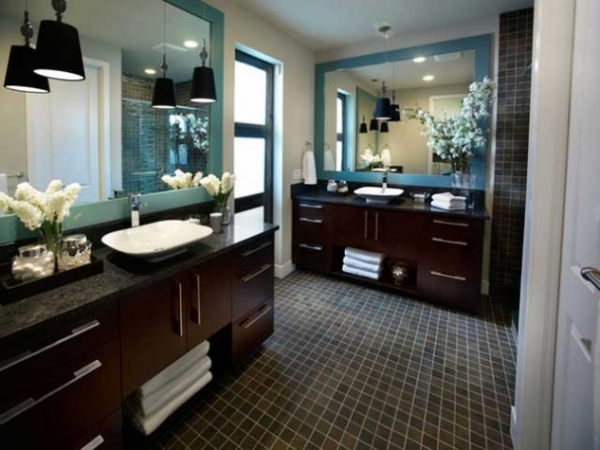 This bathroom features classic styling with its small pedestal vanities. The bin between them both is optional but the storage space underneath the sink is perfect for storing the towels.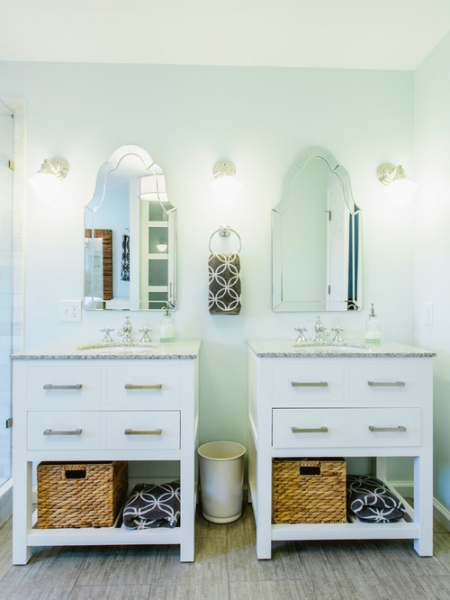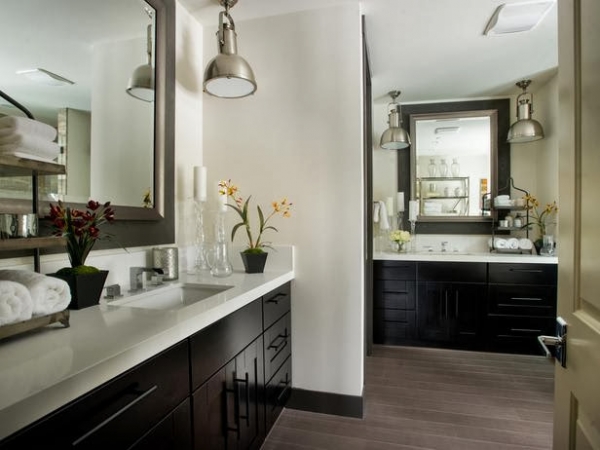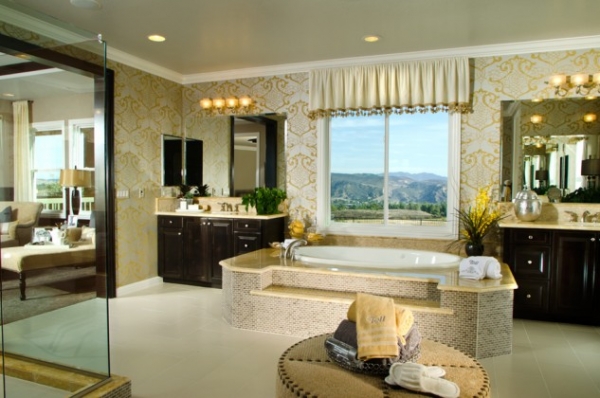 The lower piece of countertop functioning as a small seating area in between the two vanities is welcomed for the female population and a perfect place for doing the makeup.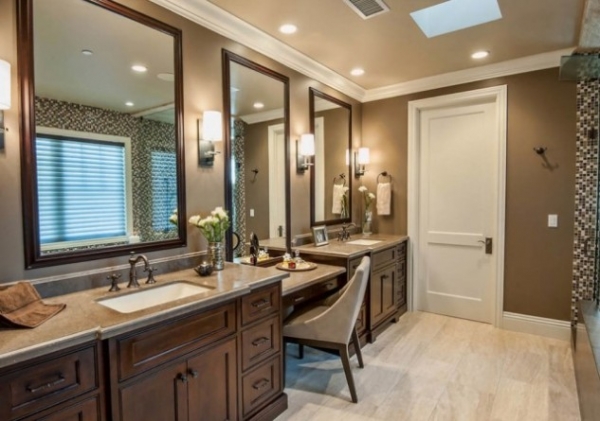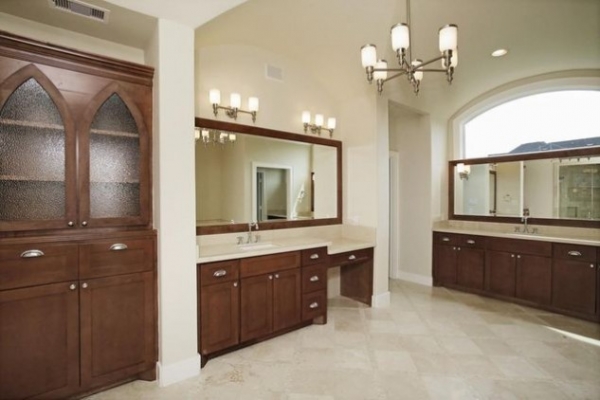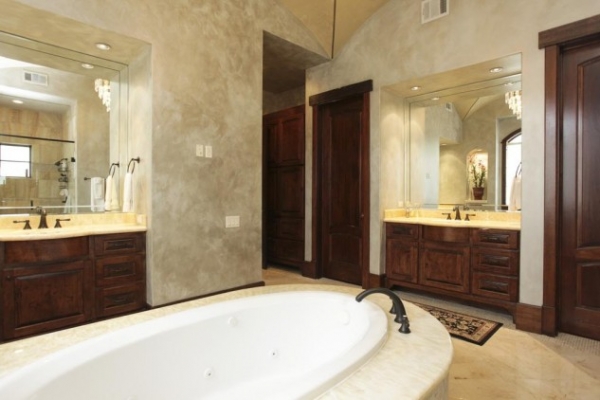 Make sure that the two vanities are decorates the same way and feature the same style to make a stlish and well designed bathroom.