The bathroom is a very practical room, but aside of it being practical, it should be your relaxing zone and your place where you can relax and where you are supposed to forget about all your problems and stress. That is why the bathroom décor is very important. You can include in the bathroom décor white elements with touches of wood. This style of decoration is trendy as it is the use of wood at the moment. These examples below are characterized by the use of neutral colors, clean lines and use of natural materials as it is the wood. This makes one perfect combination that makes beautiful, neat and appealing bathroom decoration. Below you have 15 elegant bathroom designs that combine white and wood.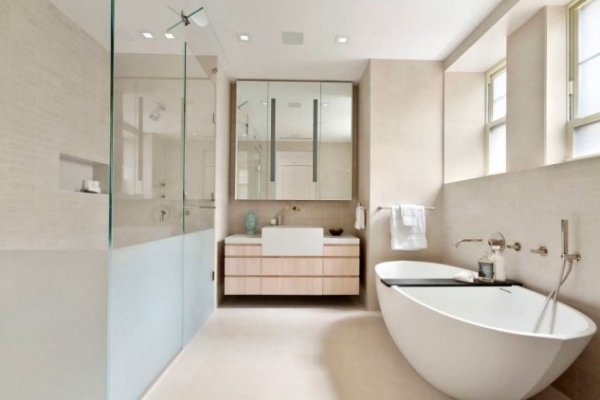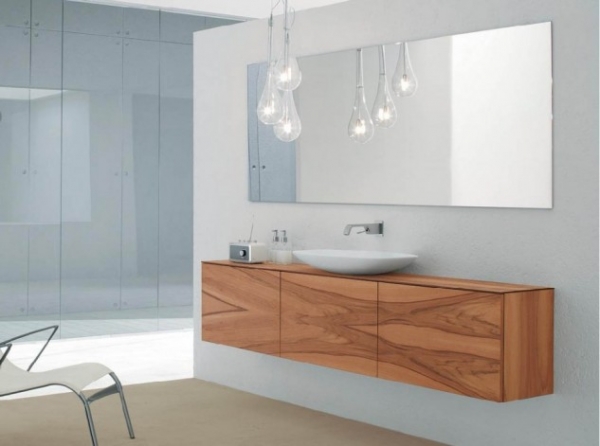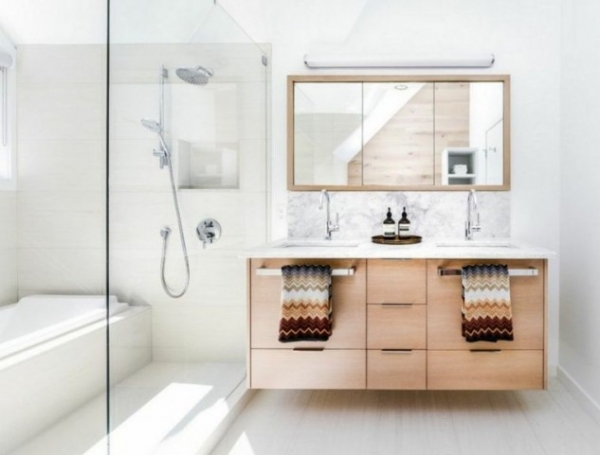 In order to make your bathroom your private space for relaxation you should apply an appropriate interior style, that you find the most appealing and relaxing. Contemporary bathrooms are often small-area spaces. Bathroom design that combines white and wood can work wonders for such small spaces. Neutral colors and especially the variations of white, give us the opportunity to make mini bright bathrooms. The brightness of white also has the effect of increasing the interior space.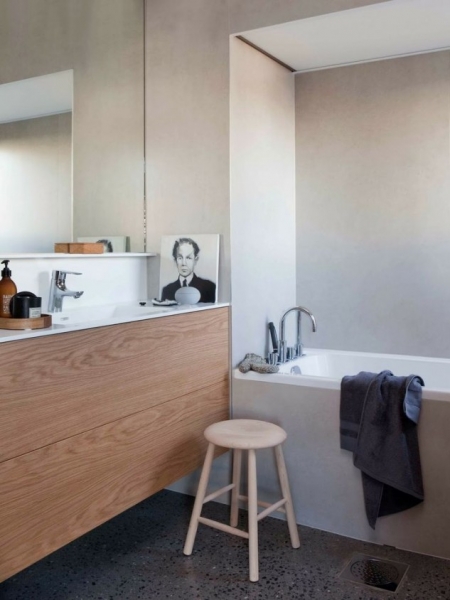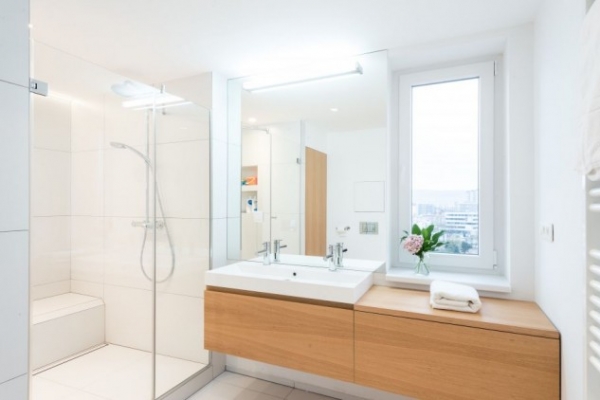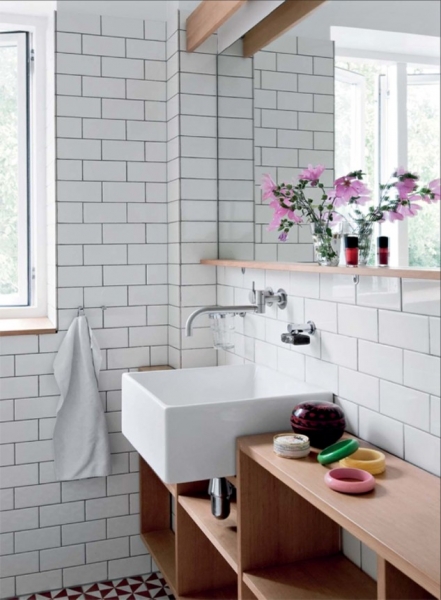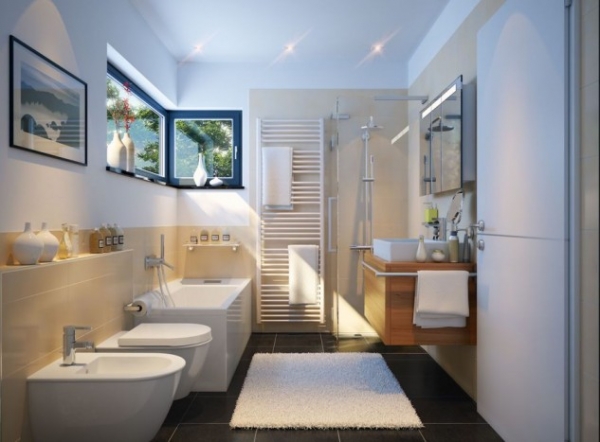 Those who dare to use furniture and flooring and white walls, will also have an additional benefit: their bathroom will always look flawless. As in kitchens, here white is a color we associate with the idea of cleanliness and hygiene as well. White color is here for simplicity, and those wooden elements are present to create an interesting accent.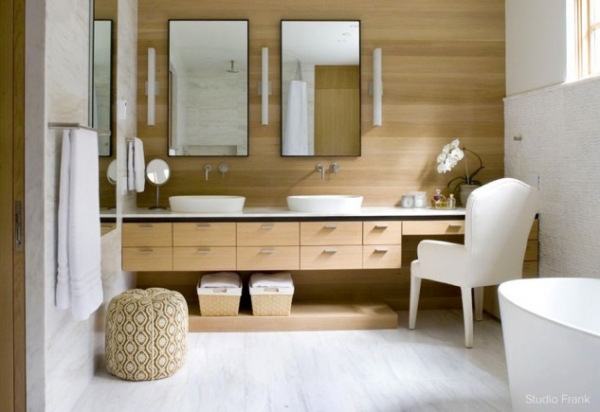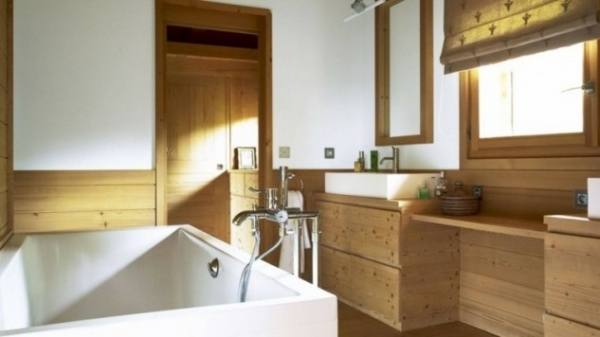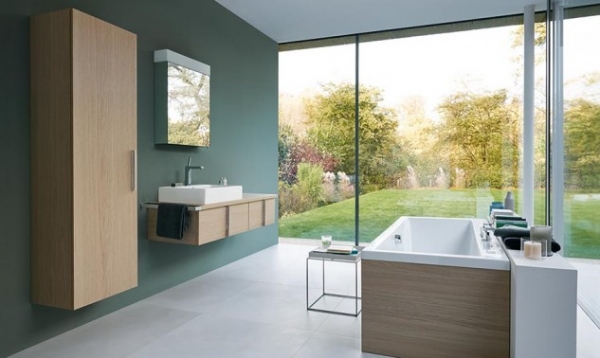 The walls can be in some shade of white as well as the floors, but then you can bring interest with some wooden elements, some wooden cabinets and storage space. The wooden furniture is an ideal complement to white. It is natural and make us think about the nature. But be careful to avoid mold problems, choosing the types of wood that are resistant to moisture.