When it comes to decorating and designing your kid's bedroom it is very important to include some toys, colors and patterns in order they to like it. Chevron stripes are so popular these days. The same pinkish or purple chevron stripes that felt natural and wonderful in the girls' bedroom, look equally stunning as the blue ones in the boys' rooms as well. Or if they share the same room you can choose the colors you want, for example you can include multi-colored chevron stripes. If you want to see some examples take a look at the following 15 cute kid's bedrooms decorated with chevron stripes.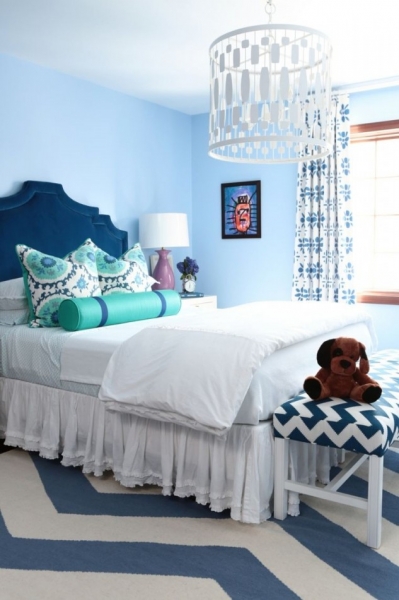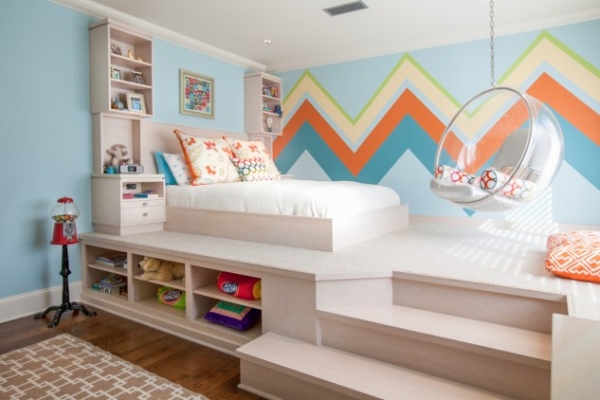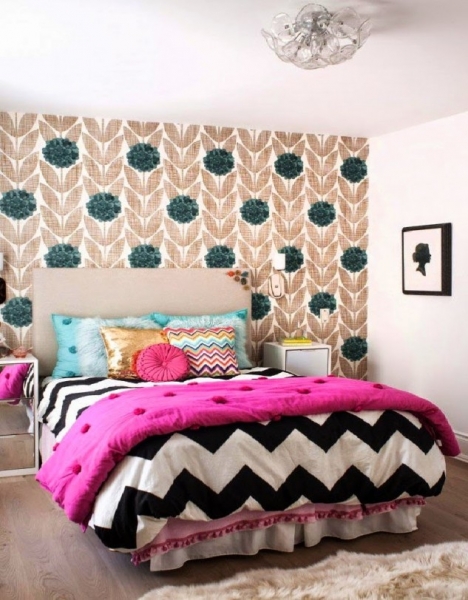 It is the colors, décor and other accessories that give the kid's room its appealing vibe and add energy to this room. The shades of grey, or the black and white stripes can also look great in the room of some older teens, the choices are undeniably infinite.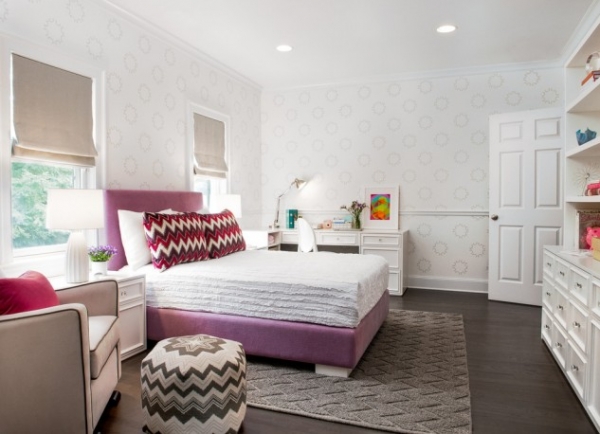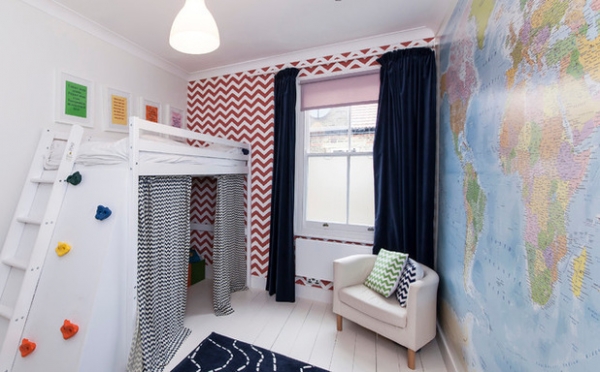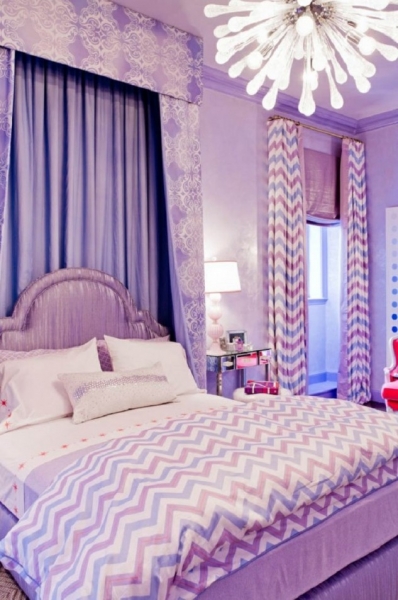 Drapes and bedding allow you to add chevron pattern to the classy kids' room with ease. The rug and even the walls can also be patterned for a truly exceptional and exquisite kids' bedroom. You can actually create a real accent wall painting it with chevron patterns. The bedding can also be patterned, but if you choose it to be neutral in one color only, you can throw pillows or a rug that brings the pattern here. They can really refresh the look of the bedroom and make it very trendy and absolutely wonderful and full of life.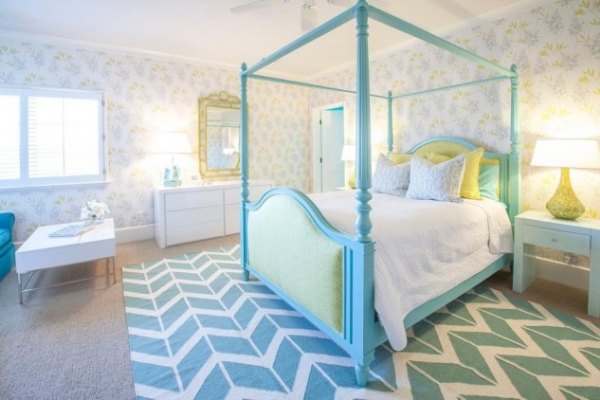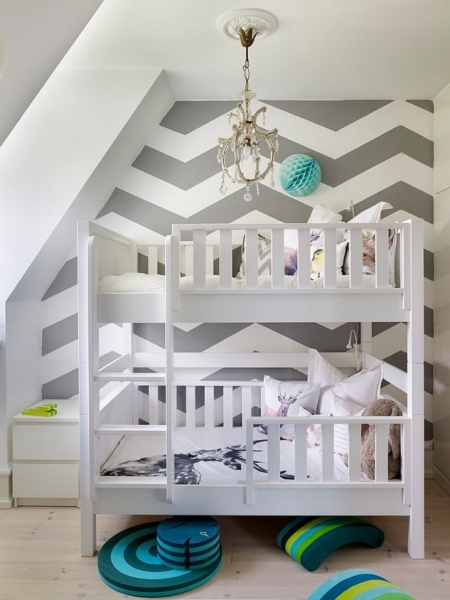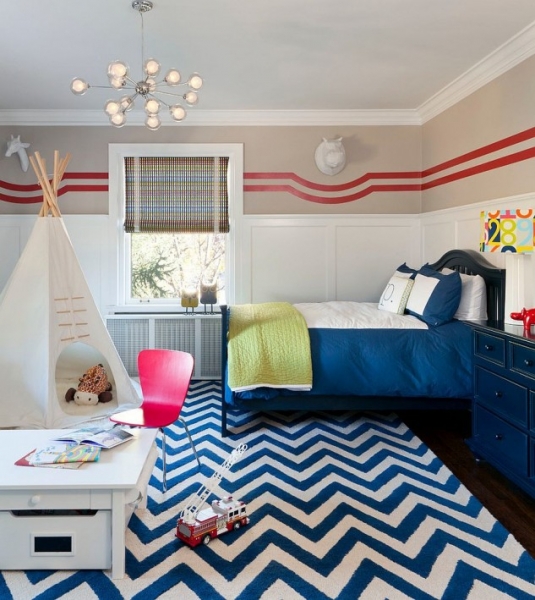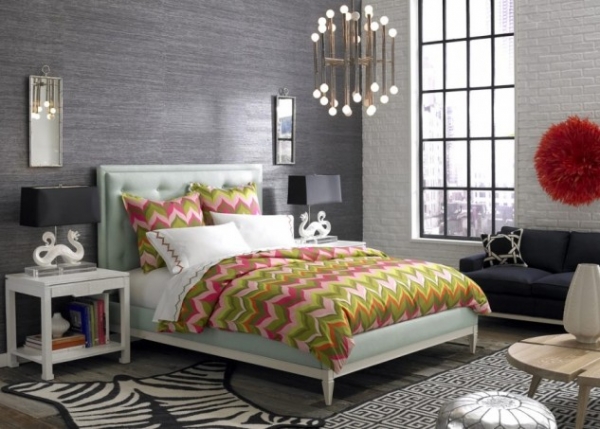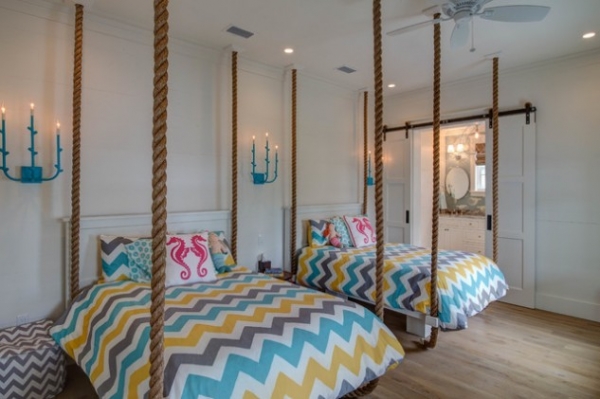 Chevron pattern rugs are pretty easy to be combined in the kid's bedroom. Combining one pattern with another is also a popular option in modern kids' bedrooms. You can do this using chevron bedding, a rug or drapes with a wallpaper that adds a completely different motif, if not with patterns, than with dots, or small cute flowers. However in a kid's bedroom everything is allowed.