Using bold colors in the interior design is a brave choice for many because a bold paint color can easily become hard to live with or may look dated if you are not careful or if you do not accessorize it properly. There are many bold colors that can be used in the interior design and when it comes to bedroom design the options are also endless. It's up to you to decide the color you will include in the decor of this room. The red is one of the possible choices. If you are not sure how to include this color in the bedroom design below you have 15 beautiful ideas for red and black bedrooms that can show you how to use this hue in new and fun ways. They may be just the inspiration you need when redecorating your bedroom as your own intimate space.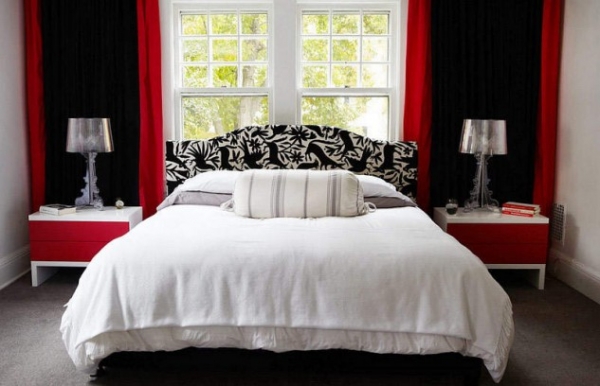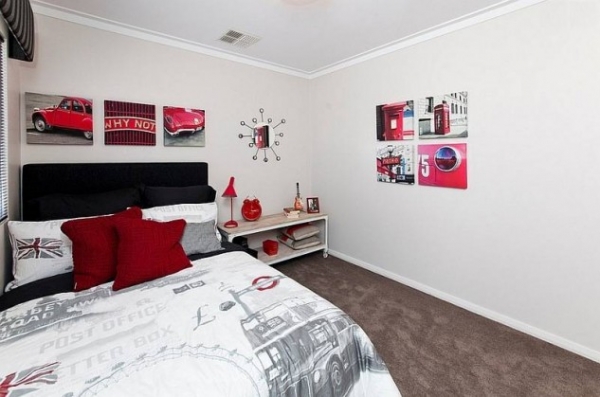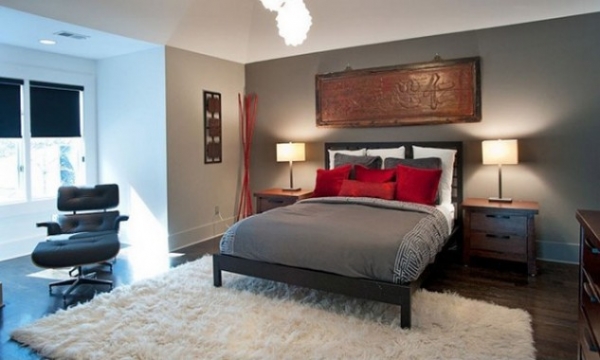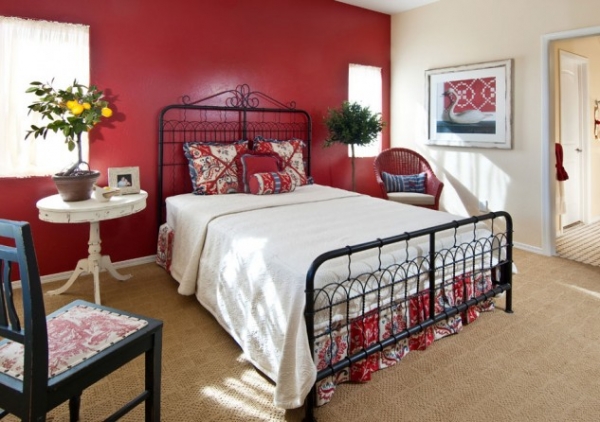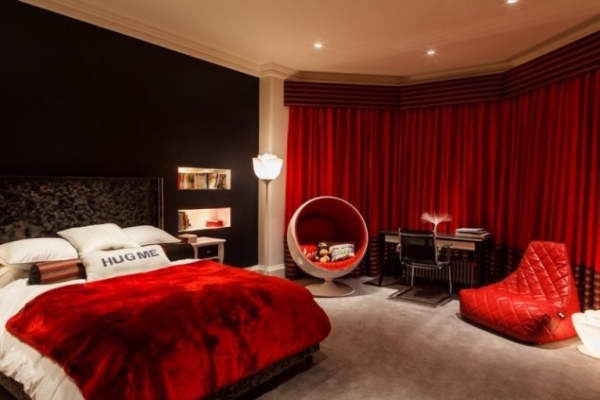 Use red to add a touch of color to the bedroom, no matter if there is only one element or decoration that features this color. Combined with black it looks elegant and glamorous.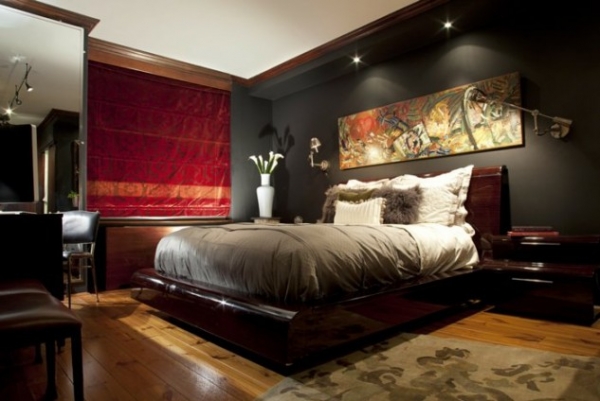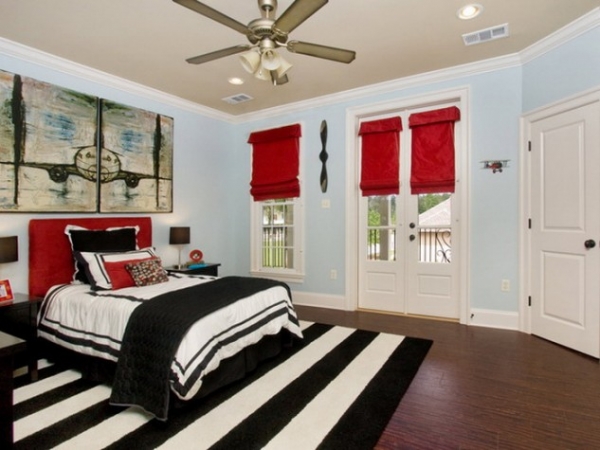 You can also go bold and make the red a dominant color. It can be your color choice for the rug, the fauteuil as well as for the bedding that gives the room a fun feel.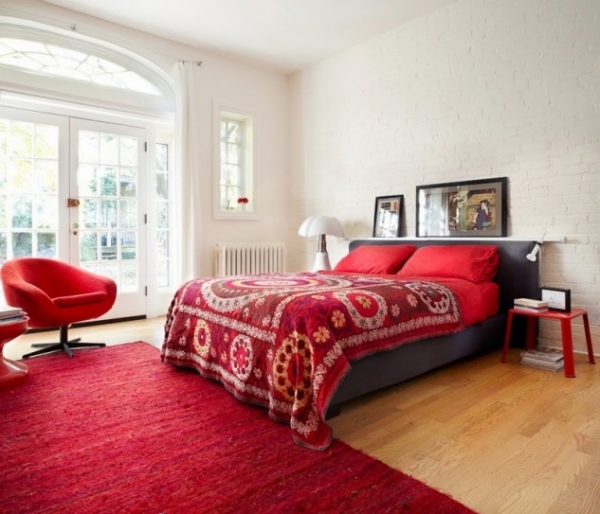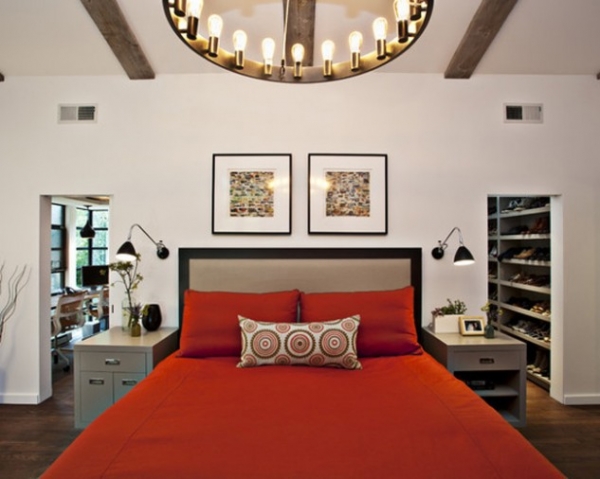 The red can also be used on the wall to create an accent wall in the bedroom right above the bed. The color works well with the black, white and orange elements and details used elsewhere in the room.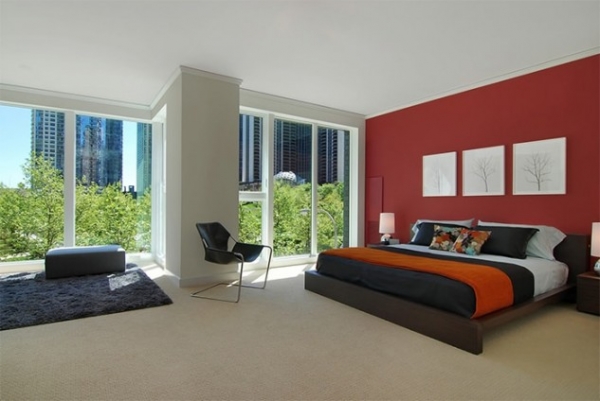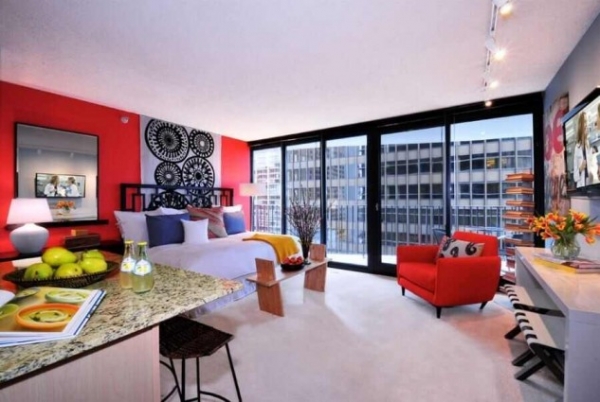 The red can also be present in the bedroom as color of the draperies. Those add a real glamorous feel to the bedroom especially when combined with white and black furnishings.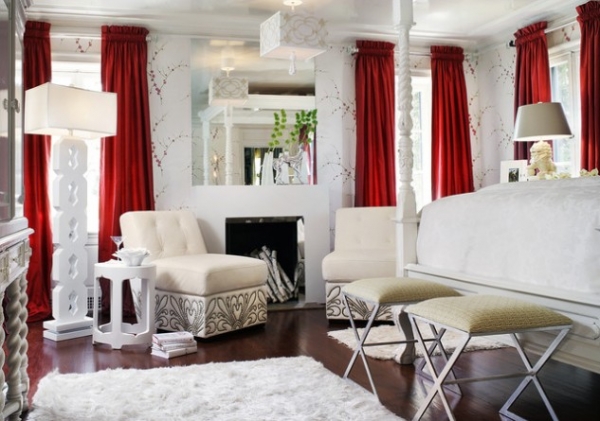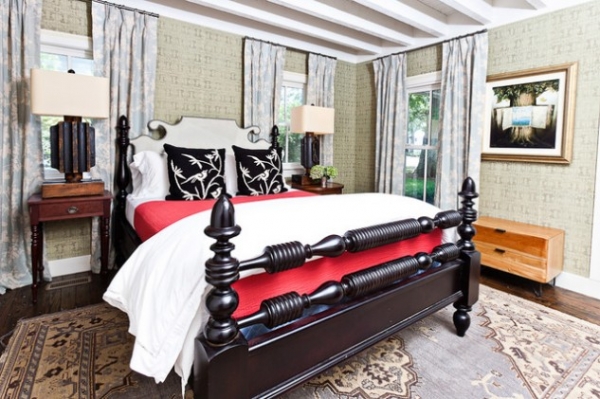 The red can be used as a wonderful accent color on the draperies, but also on the pillows as well. It is optional to include some paintings in red color if you want to further more put the accent on red color in the bedroom.