Beige is a very soft color and maybe not very popular for interior design because it is considered to create a boring feel and atmosphere. But yet, it is also very present in the interior design. Actually It can be a great color choice for the bathroom and there are lot of bathrooms which look good using beige color. Beige bathroom doesn't always mean we need to paint the entire bathroom with beige color. We can add an element or paint some of the walls in beige and add other colors to make it look appealing. We can mix the beige color with other colors like white to give it a calming feel. A bathroom is not complete without a vanity, and as an element that bears the sink and the mirror, and it serves as a countertop where you can check yourself in the mirror while shaving, adding facial cream, putting makeup, brushing your teeth etc. If you want to include beige in your bathroom, try to do this through the vanity. If you need ideas how it will look like, check these 15 modern beige bathroom vanity designs and get inspired.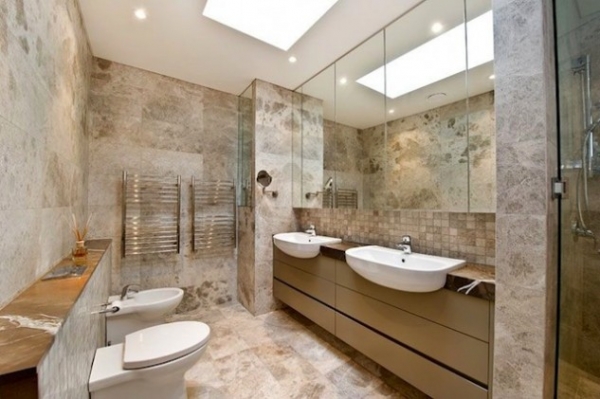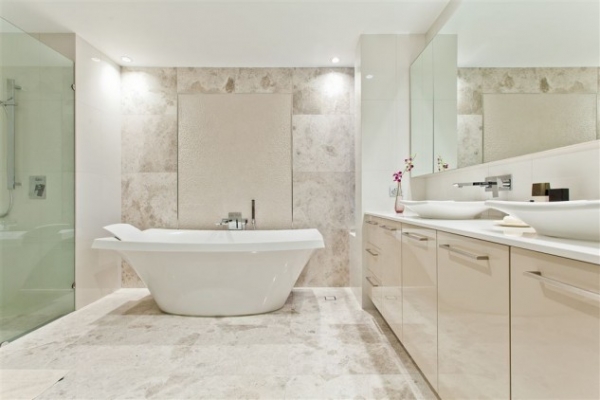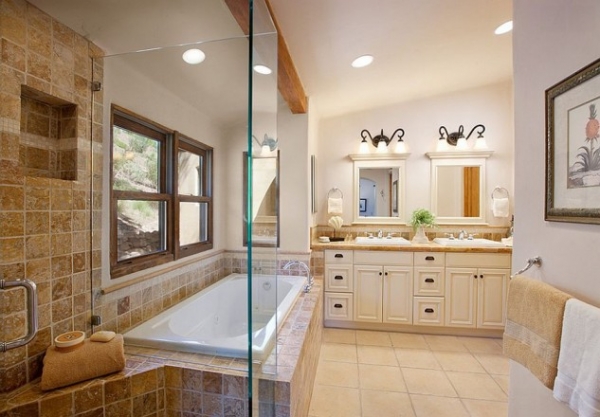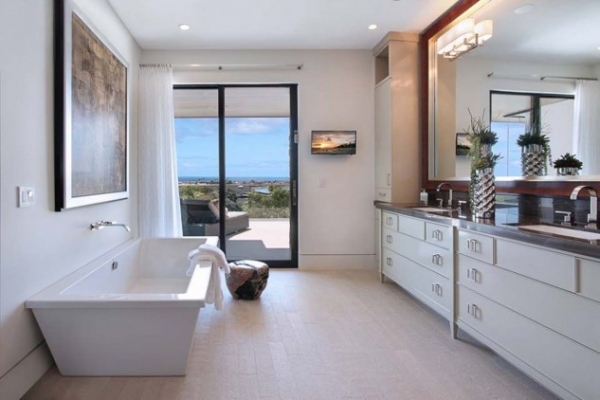 Beige color gives that neat look to the bathroom. After all the vanity becomes not only functional but adds to the appeal of this room. Combined with a textured walls, or marble floor option, the beige color brings a natural appeal to the entire space.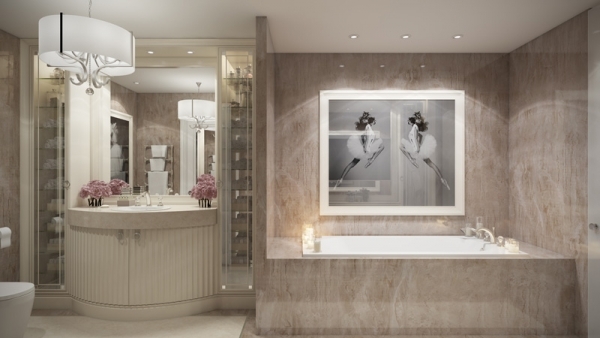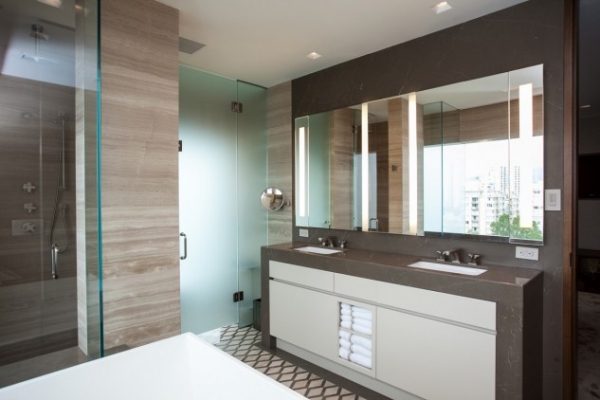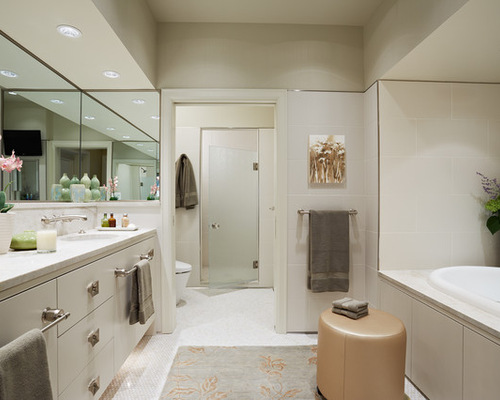 Beige can be present in different tones, and appears in lighter and a darker version. If you have a spacious bathroom, you can add a long vanity and bigger mirrors to open up the space. Beige goes well with brown tones as well, so if the vanity is beige consider brown flooring option, or add just a brown rug.