Last post was about how to organize food in the kitchen pantry. And this one is  about how to arrange toiletries. This will be useful for you if you need a well-arranged bathroom. We have prepared  13 practical ideas for you to help with your bathroom accessories arrangement!
1. Hair care products and shampoos in a stainless holder;
A good and clever way to arrange shampoos and hair care in the bathroom. Find inspiration for your bathroom.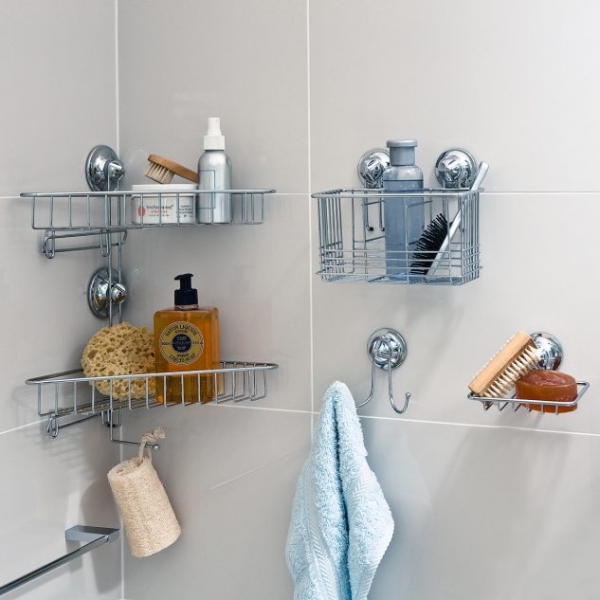 2.The best way to arrange towels in the bathroom;
Put towels, for example, in this way. Add a brilliant glow.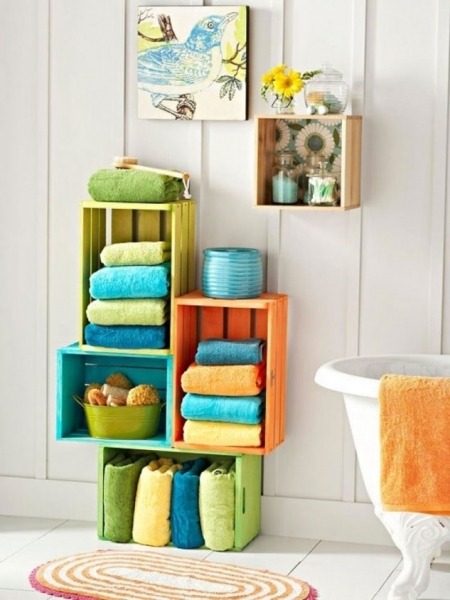 3. Shelves and drawers under the sink to save space
Use a place under the sink to store the various things you need in the bathroom.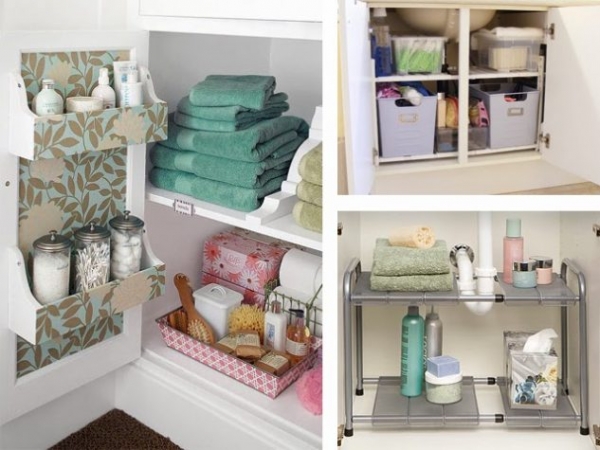 4. Boxes for the bathroom;
Add plastic pull-out boxes and baskets to put some of the things you want to have in your bathroom.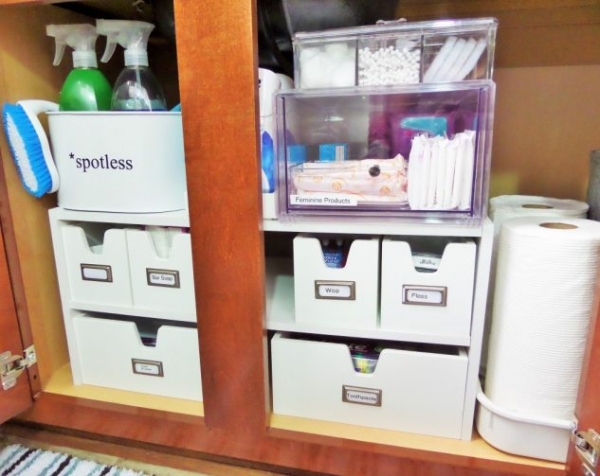 5. Hair and makeup tools;
The following ideas can be used to do some useful things by yourself. Handmade – today it is fashionable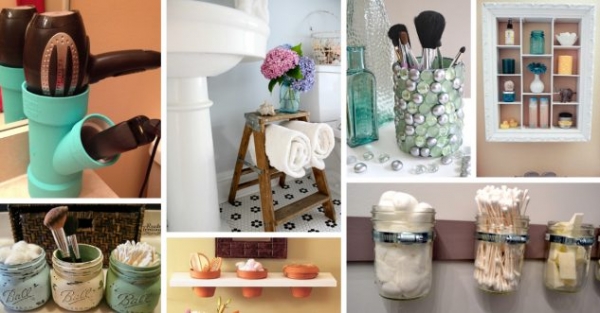 6. Cosmetic products in the bathroom;
Get into the bathroom and turn yourself into a beautiful lady.
7. Holders for toothbrushes and toothpastes.
You can do this yourself; Use our idea. It's cute and beautiful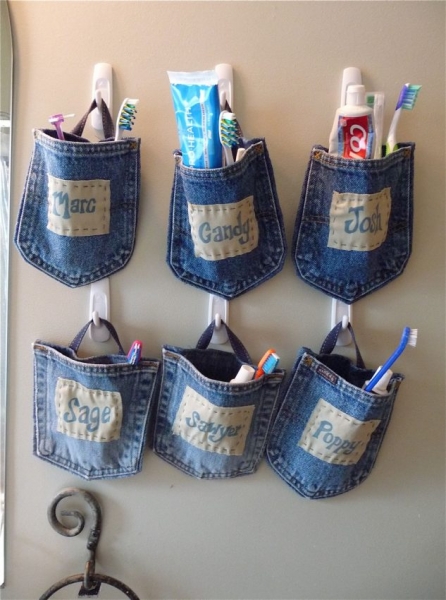 8. Toilet paper holder for the bathroom;
Catch a new idea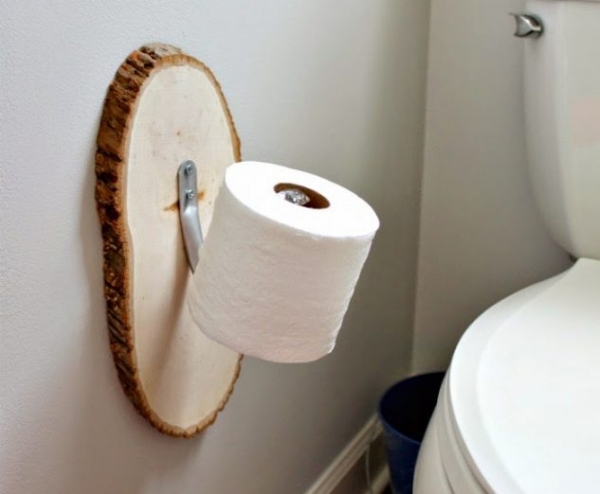 9. Hanging baskets on the bathroom faucet;
Use a bathroom faucet to hang the baskets in which you will store, for example, a washing powder.
10. Organize the bathroom drawers;
Spend some time on putting up the drawers in the bathroom. How do you like this idea?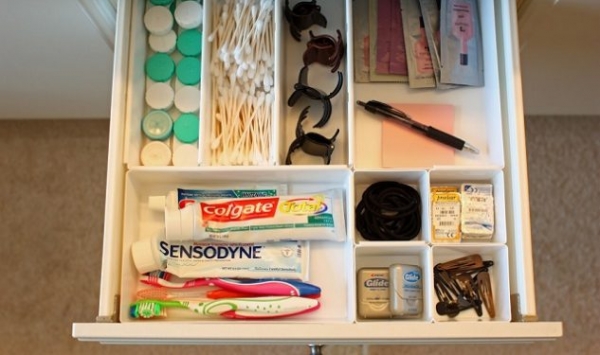 11. Dressing table
Everything that is well laid out looks beautiful!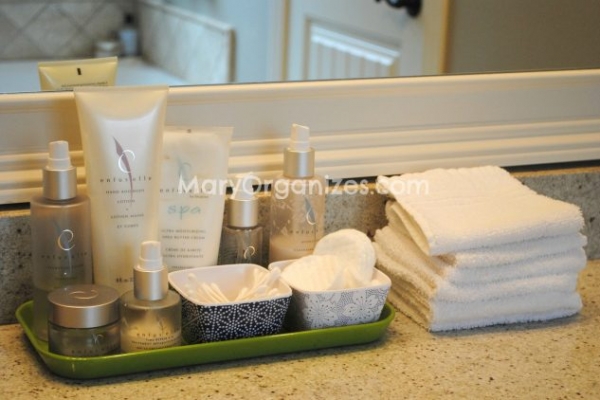 12. Door surface;
At the door you can place hooks for towels, shelves for cosmetics or a mirror.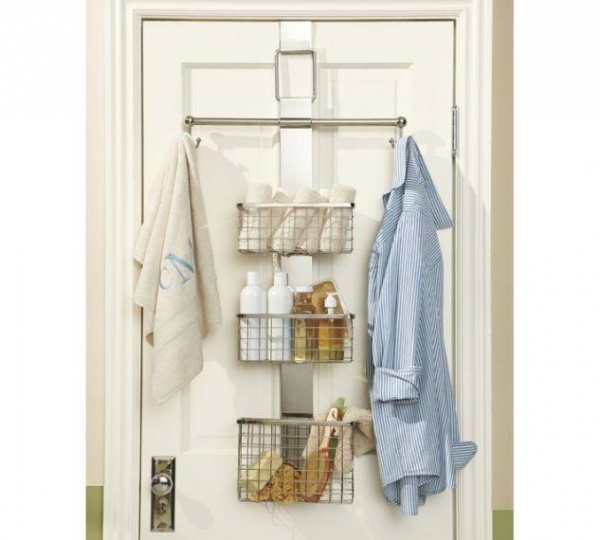 13. Hide dirty clothes in the retractable boxes in the bathroom.
This is the last but the smartest idea for you. Hide dirty clothes if you want a neat bathroom.