The National Museum of Ukrainian Folk Decorative Art in Kyiv opened an exhibition consisting of 22 paintings by Maria Prymachenko from the series "For the joy of the people".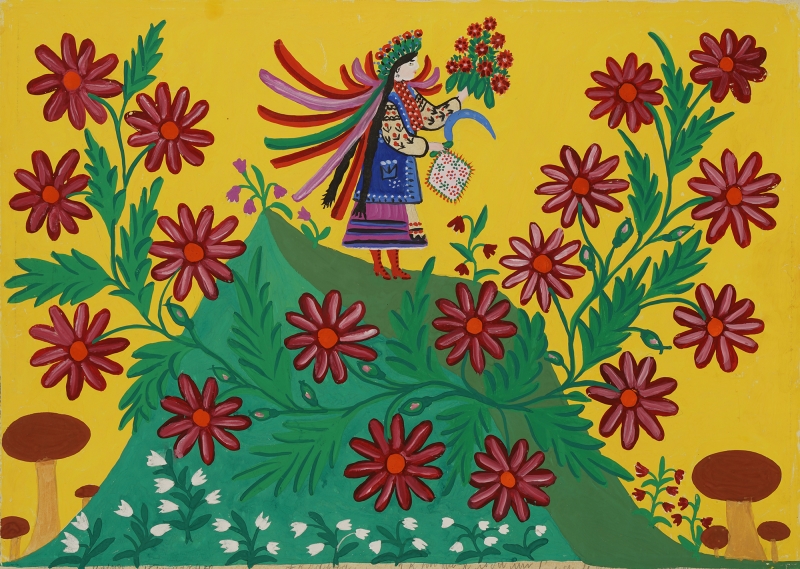 For the works to be presented at the exhibition, the artist received the title of laureate of the Taras Shevchenko State Prize. These are, in particular, the following paintings: "Glory of Ukraine" (1965), "Domestic Poppies" (1965), "Guests at the Lion" (1963), "Bears at the Apiary" (1965), "Viburnous Shores" (1966), etc.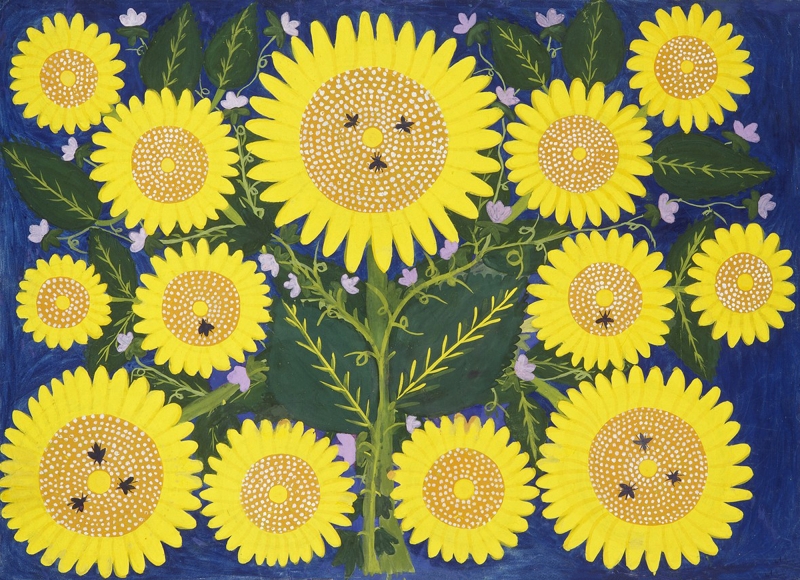 "The living element of folk art, song folklore, and legends of the Polish region were engraved in the works of Maria Primachenko. Having created her own artistic style, within which there are endless variants of decorative, ornamental, genre and landscape compositions with flowers, birds and animals, the artist created a powerful emotional environment on paper, filling it with perfect beauty," the National Museum of Ukrainian Folk Decorative Art says.
The exhibition will run until May 31 from 10:00 a.m. to 5:00 p.m. from Wednesday to Sunday.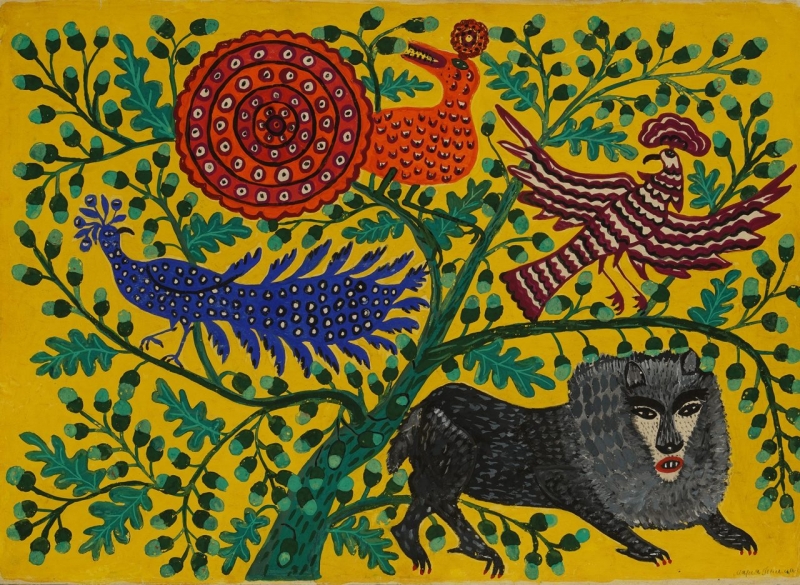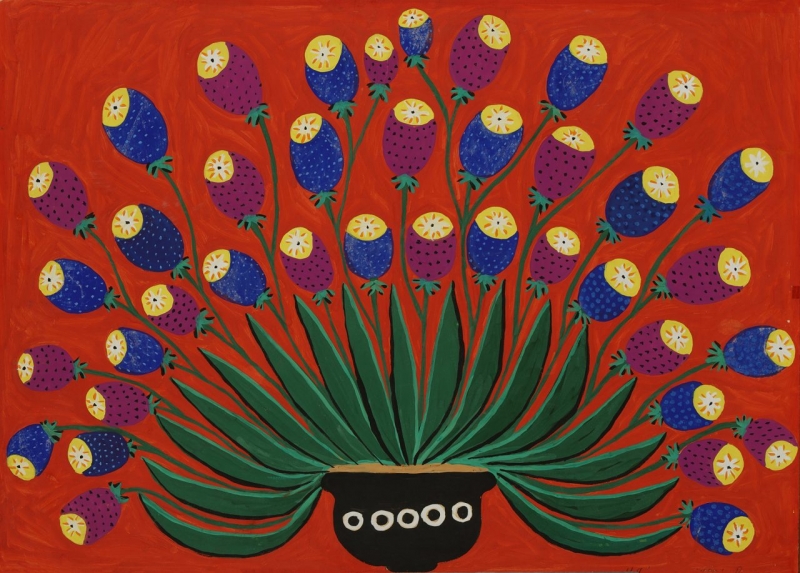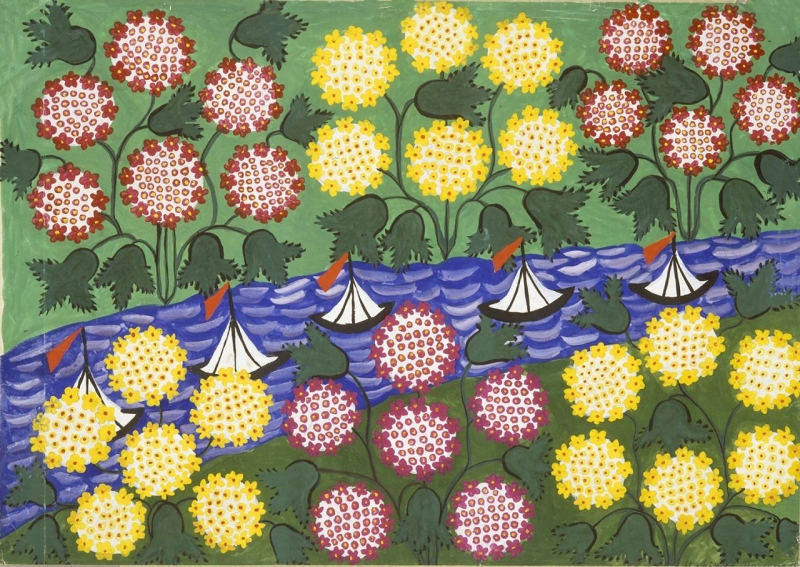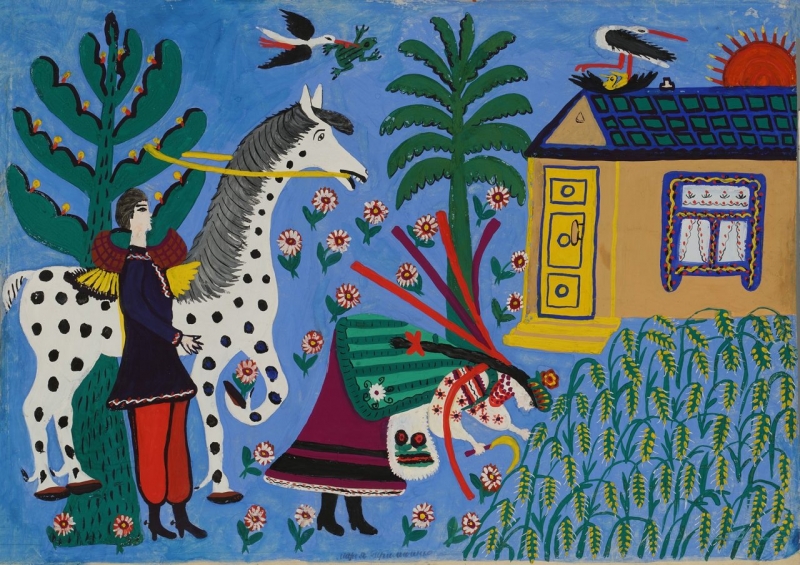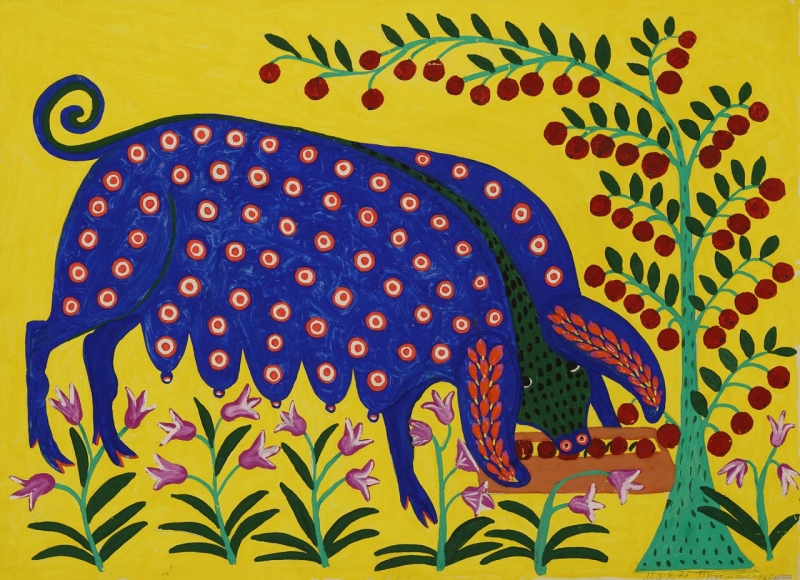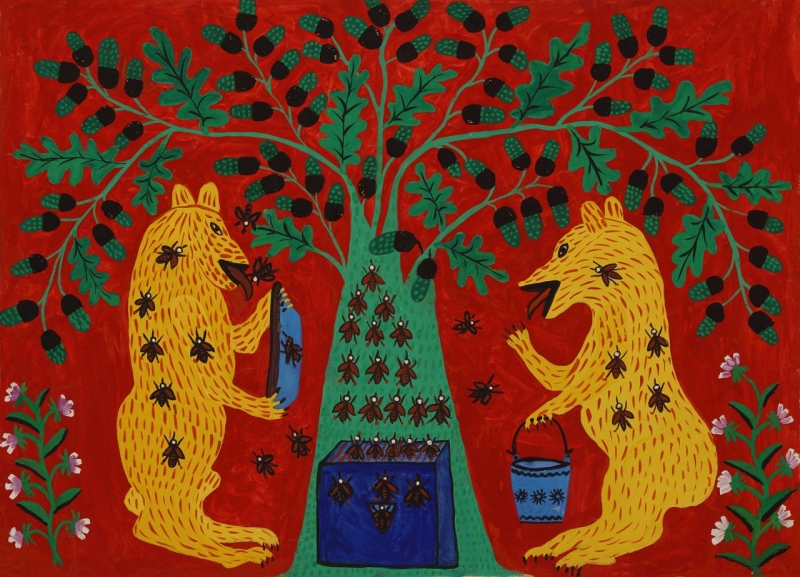 The creative path of Maria Prymachenko began in 1935 in Kyiv at the School of Masters of Folk Art and at the Central Experimental Workshops, which were organized for the preparation of the First Ukrainian Exhibition of Folk Art in 1936. While working in the workshops, the young craftswoman immediately announced herself as an artist with a special worldview. Already from her first works of the mid-1930s, the viewers are presented with the amazing "Prymachenko" world of animals, fantastic creatures, birds and flowers.
The complete cycle of Maria Oksentievna's works "For the joy of people" was exhibited at the exhibition of nominees in 1966 in Kyiv at the Union of Artists of Ukraine.
In general, Maria Prymachenko left a large artistic heritage – more than 2,000 works.