The Ukrainian creative director joined the jury of the 70th anniversary European festival of creativity Cannes Lions 2023.
This year, Creative Director of Publicis Groupe Ukraine, Chech Republic and Saatchi & Saatchi Ukraine Kostyantyn Shnyder joined the main jury of the Industry Craft category. He, along with nine other creators, will evaluate the best projects from around the world and decide on the standards of "creative excellence". Winners will be announced June 19-23, 2023 during daily offline ceremonies. Konstantin became the only representative of Ukraine in the jury of the festival.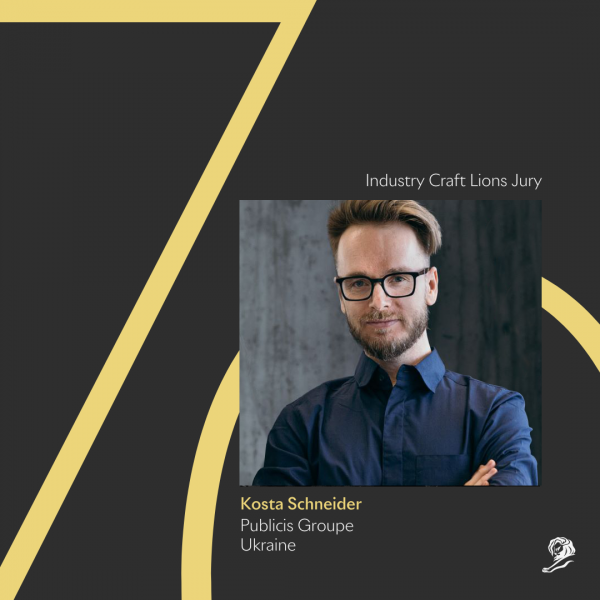 The full list is at the link.
Cannes Lions is one of the largest and most prestigious festivals of creativity. The best marketers, advertisers and creators from around the world compete and evaluate the most innovative and creative solutions in their field. In 2022, 25,464 works from 87 countries were submitted to the competition, including over 300 from Ukraine.