10 cases worth your attention
Applications help us learn, have fun, plan our lives, in particular, lead a healthy lifestyle. To meet this need, a whole niche in the market of mobile products has grown. In health applications, you can find not only useful incentives, but also interesting things for designers.
What are some Ukrainian apps for those who want to improve their mental and physical health? During the recent years of rapid growth of the IT sector, developers from Ukraine have created competitive digital products in the field of fitness, psychological assistance, and care for the environment.
Creative people, of course, are interested in the product side of these cases: high-quality design patterns, inventive UX solutions and features of filling the interface. We at Telegraf.Design found the following recurring components among health-oriented applications, which mostly have signs of gamification:
Communicative interface. The application must communicate with the user in human language. Annoying official notifications are annoying, and a live dialogue, on the contrary, provides a feeling of comfort and confidence.
Progress bar. People tend to give up useful activities, especially when they do not see immediate results. Many of us lack discipline, so a health application should constantly give positive affirmations and signal even the smallest achievements of the user as often as possible.
Form a routine. Again, no positive change will be of value if a person's desire to develop lasts only a few days. An application that seeks to improve the user's life must foster positive behavior changes in him/her that will be permanent.
Awards Positive incentives cannot be overstated, but approval and compliments alone will not be enough. A habit-forming app will have a better chance of success if it contains an exciting system of game "achievements" inside.
Tone awareness. A digital app, like any other product today, exists in a political or cultural context. The application with meditations is also not "outside of politics", at least somehow it should respond to the current agenda. Agree, Ukrainian users will probably feel a stronger connection with the product if the Russian language disappears from its interface.
Address real problems. The market of mobile applications is very saturated, so a Ukrainian product seeking popularity will face extremely tight competition. The key to success is matching real requests. Let's say that people need auxiliary tools in times of war or quarantine. An idea that "sounds cool" but is not relevant is doomed to failure.
Emotional connection and trust. Sometimes sincerity, sensuality and directness in communications will be more important things to the audience than product innovation, smooth animations, perfect interface palette, etc.
A selection of Ukrainian applications
BetterMe
Developer: BetterMe LTD
BetterMe is two digital products combined into a shared ecosystem. Applications are divided into categories of physical and mental health. BetterMe: Health Coaching is designed to help you set up a workout routine, develop a weight loss program, build healthy habits, track water intake, and more. This app has over 10 million downloads on Google Play and won The Best Mobile App of The Year in the Health & Fitness category last year.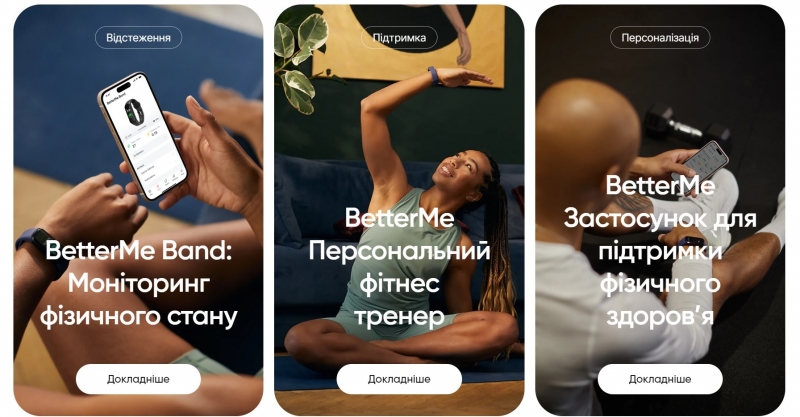 Instead, "BetterMe: Mental Health" is designed to help the user regulate sleep, meditate, cope with anxiety, stress or simply find soothing stories for the night. Currently, this app is less popular than BetterMe: Health Coach, probably because it is a newer product.
With the start of a full-scale war, BetterMe: Mental Health added a psychological support section for children affected by hostilities. When power outages began in Ukraine due to Russian shelling of the power system, both BetterMe applications became available offline.
Holly Health
Developer: Holly Health
The purpose of this application is to help the user form healthy habits. The feeling of friendly and caring communication is provided by the cute mascot — the Goli bird. It will remind you of your daily activities, show your progress, give you tips and encourage you if you lose pace.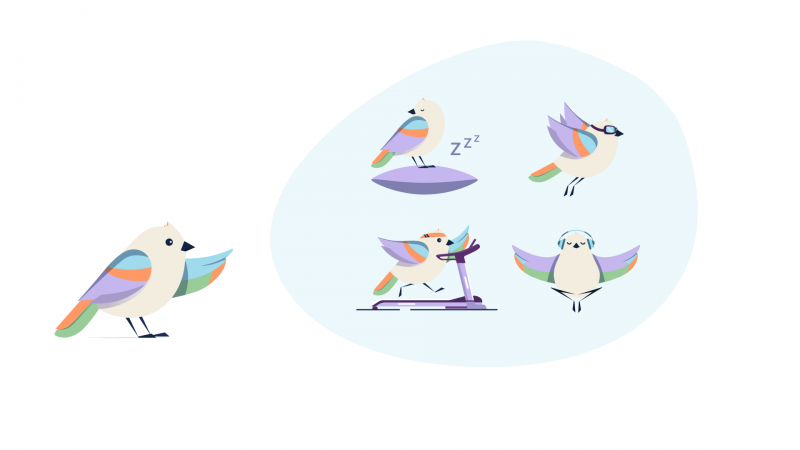 Holly health in particular helps the user lose excess weight, but the product positioning is not limited to this. The app spreads knowledge about a healthy lifestyle, and more than that, it tests your awareness from time to time. The design team of Holly health emphasizes that they paid special attention to the development of dialogues, because the user should always feel heard.
Eco Threat
Developer: Ministry of Environment
"EkoZagroza" is an official application from the Ministry of Environmental Protection and Natural Resources of Ukraine. This service automatically detects potential environmental threats and informs the user about the danger, taking into account his/her geolocation. In addition, the application contains an algorithm for actions in emergency situations, such as a biological or radiation threat. The Ministry of Digitization provided assistance in the development of "EcoZagroza".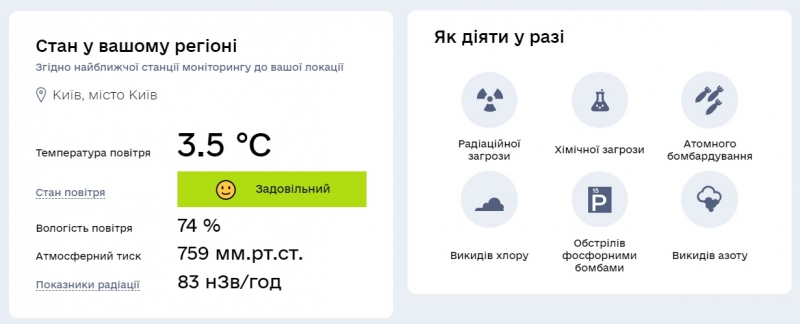 It is stated that "EkoZagroza" has the ability to determine the executive authority that will be obliged to eliminate the consequences of an environmental threat. The partners of this project are the European Union, the Eurasia Fund, as well as international development agencies of the United States and Great Britain.
Spoky
Developer: Nerdz
Spokiy is a Ukrainian-language application for improving a person's emotional balance. Here you can deepen your concentration, try non-esoteric meditations and regulate your sleep patterns. On the official page of Spokiy, it is stated that professional psychologists participated in the development of the project.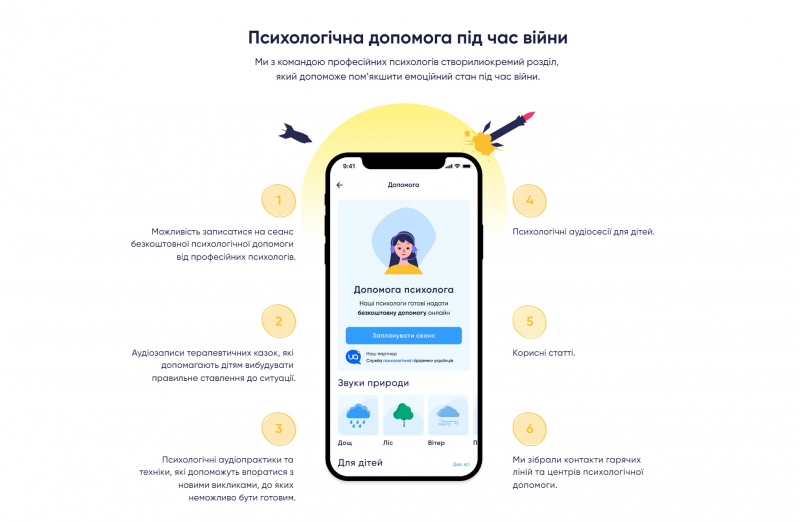 Functionality also includes: therapeutic fairy tales, psychological hygiene practices, the possibility of direct contact with a psychologist, as well as access to hotlines of psychological help centers. One of the main features in the positioning of Spokiy is the exclusive Ukrainian language of the application.
sort
Developer: MacPaw Labs
"Sortuy" is a digital assistant in sorting garbage. There are tips on waste disposal, a guide to types of waste, and instructions for creating recyclables. The stated purpose of the application is to help Ukrainians make the country greener. Thanks to "Sortui", everyone can find out whether to throw away a certain type of garbage without a gap at the landfill or send it to a sorting station.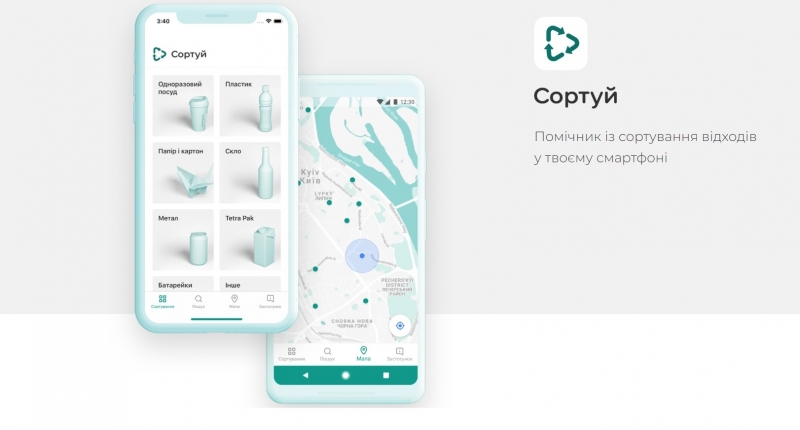 MacPaw claims that "Sortuy" is a non-commercial project that popularizes conscious consumption and helps Ukrainians develop healthy eco-habits. Having determined the location of the user, the application finds regional rules for sorting garbage, which differ from city to city in Ukraine. In addition, "Sortuy" notifies when the rules of separate collection of waste are updated somewhere.
volume
Developer: obimy
During a full-scale war, many of us get overwhelmed with emotions, don't we? There are moments when you just want to talk, so that it becomes even a little easier. Well, Ukrainian developers created the obimy application — for remote exchange of emotions between people who cannot touch each other.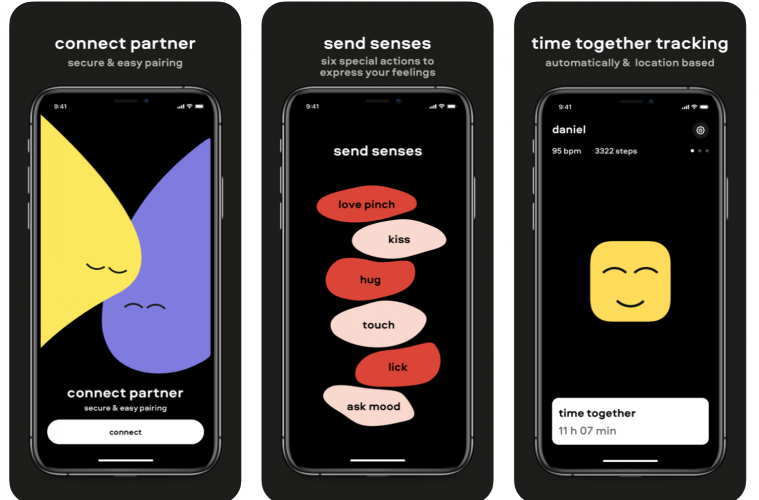 The audience of the obimy application is not only Ukrainians, as it has an English version and encourages the use of residents of the West. Emotional contact is necessary for all single people, and the developers of obimy note that the application is intended mainly for a younger audience – teenagers. In April last year, obimy even topped the list of the American App Store in the Lifestyle category.
Quit Smoking: Quitting Forever
Developer: despDev
The name of this application speaks for itself. Do you want to quit smoking, but lack motivation? The "Stop Smoking: Quitting Forever" application, created by Lviv developers, wants to help you overcome this bad habit. The app has over a million downloads on Google Play; there you can see a lot of positive reviews from former smokers.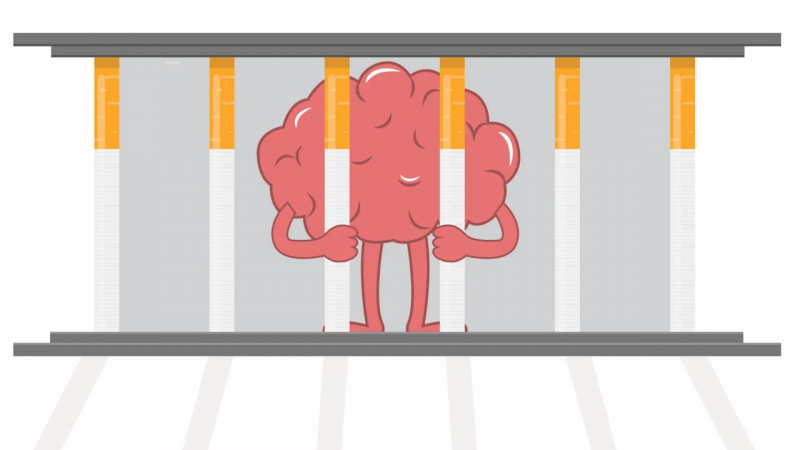 Obviously, everyone knows the harm of smoking, but "Stop Smoking: Quit Forever" encourages you to look at the situation from a different angle. How much money will you save if you quit smoking? How much free time do you spend on smoking breaks? In short, this app takes creative approaches to help you become nicotine free.
By the way, despDev developers have another application called "Drop Addictions and Habits". It has a similar goal – the fight against harmful addictions, such as alcoholism, gambling, sugar abuse, etc.
Air NOW
Developer: LUN UA LLC
The "Air NOW" iOS application was developed by the "LUN City Air" team. The goal is obvious — to give users an opportunity to monitor the state of the air in the selected area. The application can notify about four degrees of air pollution, which are signaled by colors: green, yellow, orange, red.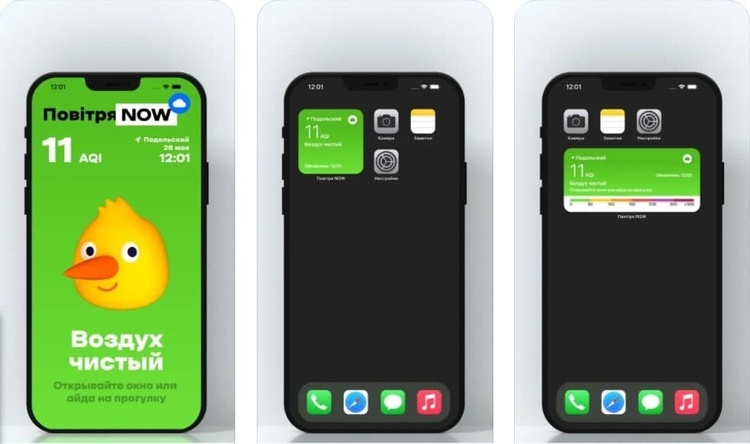 "Air NOW" updates information about the state of the air in real time. The application is still available only for users of the iOS system and only for residents of a number of settlements: Kyiv, Lviv, Odesa and some other cities. Since the beginning of the full-scale war, the developers have removed the option to choose the Russian language in the interface.
Medicines Control
Developer: Nataliia Guran
"Lyky Kontrol" contains an up-to-date database of medicinal products registered in Ukraine along with complete instructions for them. This assistant application not only teaches you how to distinguish real medicines from fakes, but also helps you to look for generics – cheaper analogues of common medical drugs. The application "Drug Control" appeared thanks to the initiative of the public organization with the same name, and all the collected information about drugs is based on government data.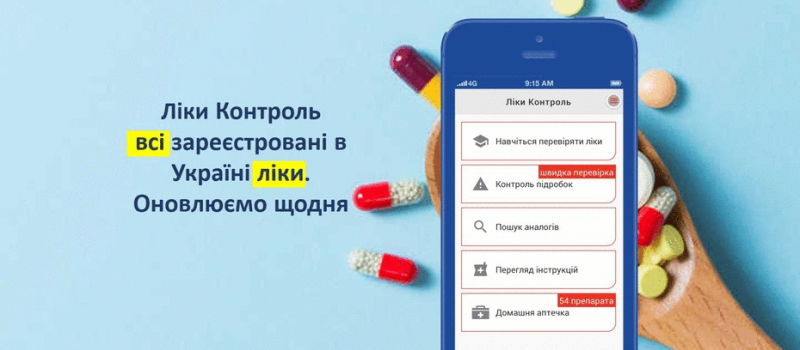 Note that the program has a somewhat outdated interface, but the benefits of this service can hardly be overestimated, especially for the elderly. The project's website says: "We, the non-governmental organization Liky Kontrol, work thanks to daily volunteer work, user donations and donor support."
Playseek
Developer: Artem Getman
Playseek is designed as a sports social network in which people can find sports partners in a couple of clicks. Despite the project's ambition, it clearly lacks the scope to effectively fulfill its stated goals. However, after paying attention to the mostly positive reviews of users in the App Store, we decided to add this application to our list. Who knows, maybe this is where you will finally find a table tennis companion in your area?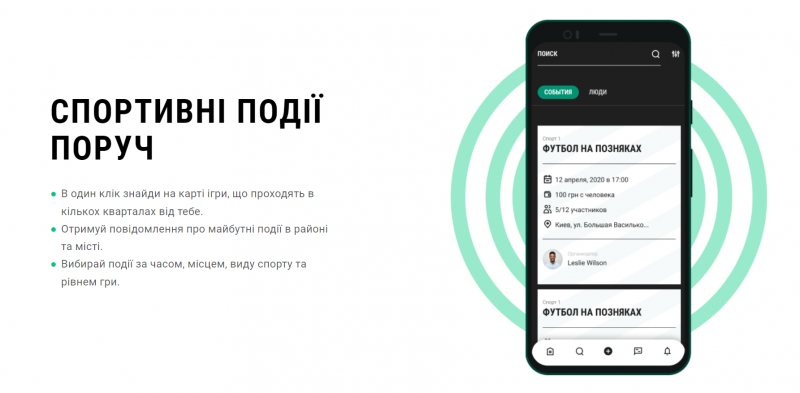 The application contains a map of the city's sports infrastructure, showing stadiums and playing fields. On the official website of Playseek, the creators assure that they have developed the service with the participation of artificial intelligence. Like, the neural network automatically selects and creates games that you are interested in and invites potential partners there.