In addition, some functions can be activated by squeezing the case or tapping it.
Apple's new AirPods Pro case is rumored to have a touchscreen. The feature patent was first filed in September 2021 titled "Devices, Methods, and Interaction of the Graphical User Interface with the Headphone Case" and included descriptions of possible future designs.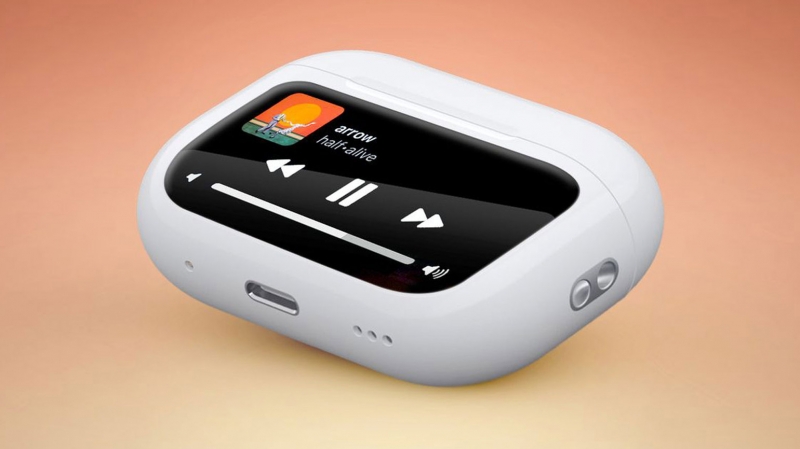 Possible new cover design
Photo: Apple Inc.
"The functionality of the headphone case and user control over the user's wireless headphones can be improved if the case is designed with an interactive user interface that allows the user to control playback," the patent says.
The new model, which will join the AirPods family, will support related apps such as Apple Music.
Some features, such as Siri activation and noise cancellation, can be used not only with the help of the screen, but also with the help of certain hand movements: swipes, taps, and squeezing the body.