The Stuttgart Staatsgalerie museum in Germany no longer recognizes the artist Alexandra Ekster as Russian. This is reported in the Esthete newspaper.
The permanent exhibition of the museum presents the sculpture of Alexandra Ekster "The Spanish Traveler". Exter was signed as a Russian artist.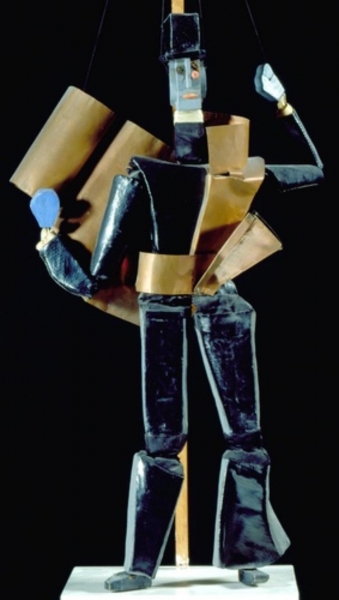 Currently, on the museum's website, in the section about Ekster, it is written that she was born in Bialystok (now Poland) in 1882 and grew up in Kyiv. It also talks about her connections with Oleksandr Bogomazov, Oleksandr Arkhipenko and other Ukrainian and foreign avant-garde artists.
Curator Anna Wetzler-Manyuk told Esthete that the signature "Russian artist" was removed from the museum's website.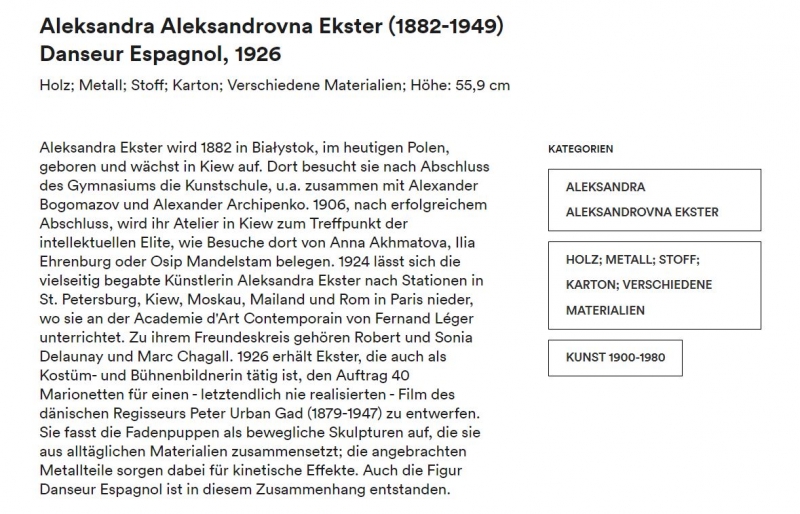 Oleksandra Ekster is a bright representative of European Cubism and Futurism, the Ukrainian avant-garde, one of the founders of the Art Deco style. She was not an ethnic Ukrainian, but she spent half of her life in Ukraine, where she was formed as an artist: she graduated from St. Olga's Gymnasium and the Kyiv Art School, her works were taken to exhibitions in the capital, and she taught abstract art in her Kyiv studio. One of Exter's most famous paintings is "Fundukleivska Street" (now by Bohdan Khmelnytskyi). Today, the artist's works are kept in the National Art Museum of Ukraine in Kyiv, where she began her creative career.