Toyota set a global annual output record in the business year ended in March, just edging past its target of 9.1 million vehicles as factory disruption from global chip supply woes and pandemic lockdowns eased.
But the world's biggest automaker by sales warned it continued to see impacts from the long-running global chip shortage, saying it remained hard to predict its effect going forward.
Toyota said in a statement on Thursday it produced 9.13 million vehicles in the 12 months through March 31, a fraction ahead of its target, though that goal was downgraded twice from an initial goal for the year of around 9.7 million amid industry disruption.
In the previous year vehicle output was 8.57 million.
Automotive News Europe Congress: June 13-14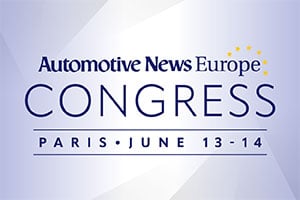 Hear from top executives from Renault, Toyota, Stellantis, Polestar, Ford and Hyundai on Making Sustainability Profitable.
Register today and join us in Paris to be part of the discussion about key issues driving the industry's growth and success during this transformative time.
Learn more & register
Global sales for the 12 months ended March rose to 9.61 million vehicles from 9.51 million in the prior year, setting another annual record for the company.
The company did not release new sales or production targets for the current business year that started in April.
It disclosed it has so far sold 17,473 full-electric vehicles worldwide, including those of its luxury Lexus brand, for the first three months of 2023.
That compared with 24,466 EVs sold by Toyota worldwide for the whole of 2022.