Award recognizes works of Brazilian authorial design in five categories. Listen to this content
The Salão Design Award is open for registration for its 25th edition, which will also mark the 35th anniversary celebration of one of the most traditional awards in the country.
As of this Tuesday (7), professionals and students from areas related to furniture design can submit works in one of five categories. Called Challenges, they are: Challenge of Spaces in Transformation (furniture that presents solutions for the current transformations in homes in urban centers); Brazilian Identity Challenge 2023 (furniture with a proposal that represents the DNA of contemporary Brazil); Embedded Technology Challenge (furniture that uses productive, constructive, commercial and functional technological innovations); Positive Experiences Challenge (furniture that uses design to provide experiences of well-being, warmth, happiness, achievement, joy, etc.) and Panel Use Challenge (furniture that uses MDP panels in its structure, in whole or in part /MDF).
Entries remain open until April 4 and the complete regulation is available on the Salão Design Award website, organized by the Union of Furniture Industries of Bento Gonçalves (Sindimóveis).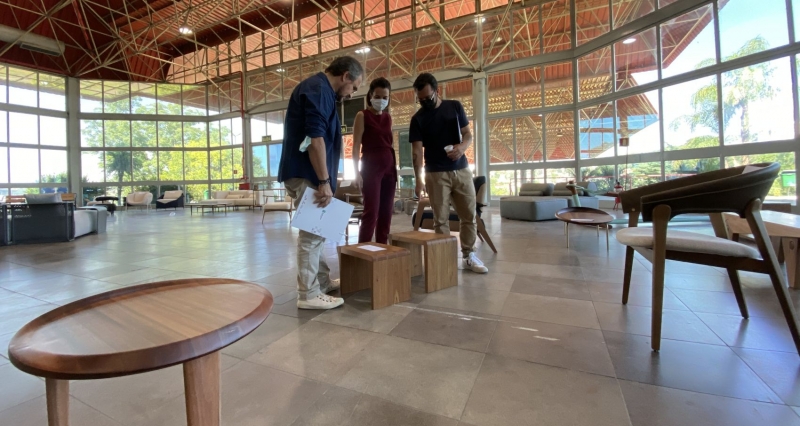 The project evaluation process is carried out in two stages.
"The evaluation process is very thorough, relying on the eyes of specialists both in the technical-functional phase and in the aesthetic-creative phase. All blindly, that is, without knowing who signs the projects. This is one of the precautions to ensure that there is no type of privilege during the evaluations, making the award synonymous with credibility in the sector", explains the director of the Salão Design Award, José Ferro, noting that participation adds a lot to the portfolio of professionals and students, in addition to enabling contacts and partnerships.
popular vote
New in this edition, the Popular Vote Award will highlight the work chosen by the consuming public among all the finalist projects, that is, the works approved by the jury of the first stage (technical-functional) and which are part of the second eliminatory stage (aesthetic-creative). .
"The visibility that the award provides reinforces the name of both those who are starting out and those who already have a consolidated career in the market. The Salão Design Award certainly serves as validation of talents", concludes the director.