The Fair at Coletiza will bring together dozens of exhibitors from the fashion, gastronomy, art and design segments between May 11th and 13th.
The so-called Creative Economy moves more than R$ 170 billion a year in the country (according to Firjan-Rio) and the segment, which covers areas such as communication, culture, architecture, fashion and design, has a new event on the Curitiba calendar. The Feira na Coletiza will bring together dozens of exhibitors between May 11th and 13th (Thursday to Saturday) with the aim of attracting people and expanding concepts of a collaborative and creative local economy.
The event will have free admission and a vast musical and gastronomic program, in addition to the participation of big names and brands that are references in the areas of design, art and fashion in Paraná.
Entrepreneur Patricia Backes, founder and creator of Coletiza, says that since it opened its doors in 2018, the gallery – with a collaborative proposal – has grown and turned "into a kind of fashion incubator, which launches and presents new designers to the market local". "It was also with this concept of strengthening the local economy that we idealized A Feira", she adds.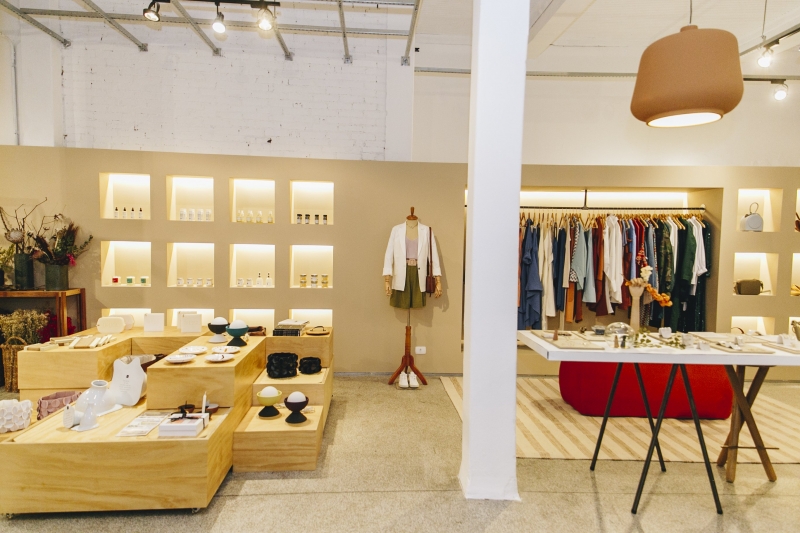 Coletiza, in Saldanha Marinho.
Alongside Patrícia, the jewelry designer, from Telúria, and the style and personal image communicator, Fer Stall, share the curatorship and organization of the event.
Among the brands already confirmed are: BYNOMADS, Toró, Ninadora, Luan Valotto, Mersea Brand, Bag de Palha, Mimme Accessories, MYK, Brechó Trinca Z, Lesa Cerâmicas, Saulo Cezar, Aluf, Room, Fer Stall + Collab Corriela and Isa&Co, Dion Ochner, DōTerra, Gagá, Rocio Canvas, Grama, Telluria, Jovita, Moonday, Lying, Concept E, Ana Fonsaca, Karine Brasil, Com.cretando, Equiliba-Té, Dona Florinda, Microdoses, Erva Santa, Fora da Terra, Blend Cacao, Casa Verdinha and Simple Organic.
In total, the Fair will bring together more than 40 exhibitors with the support of Sebrae and sponsorships from Blend Cacao and Inquilino Vinhos, which arrives in Curitiba for the first time during the event.
To complete, the trio of organizers will bring a curatorship of designers and craftsmen from the traditional Feira do Largo da Ordem to "combine two creative sides, design and crafts", comments Patricia. For Saturday, an antiques fair is also planned in the external area, as an incentive for the reuse and re-signification economy.
The Fair will be held on the 11th, 12th and 13th of May, from 12h to 21h, at Coletiza. The gallery is located at Rua Saldanha Marinho, 1230, in downtown Curitiba.