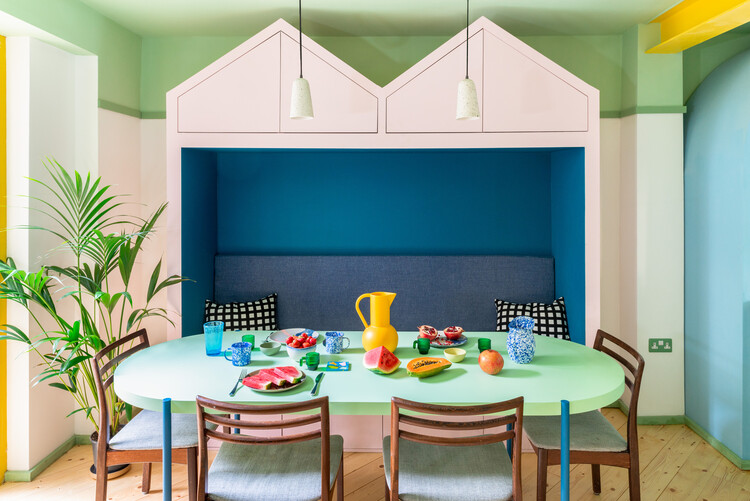 Though it has long been assumed that newborns don't see color at all, more recent studies have shown that they can indeed distinguish between different shades. And even though young minds may not fully realize what they're looking at, the impression and effect of a bright visual still elicit a potent response. This remains true throughout our lifetime: colors can influence our feelings in powerful ways. Architects and designers have long employed this to their advantage, especially when it comes to interior spaces. Whether it be to highlight specific architectural features, create certain moods, distinguish areas in open concept layouts, or brighten a room with its finishing touches, colors are a pivotal tool for professionals throughout the design process. The combination of multiple bold shades — color blocking — in particular can be a success if done right.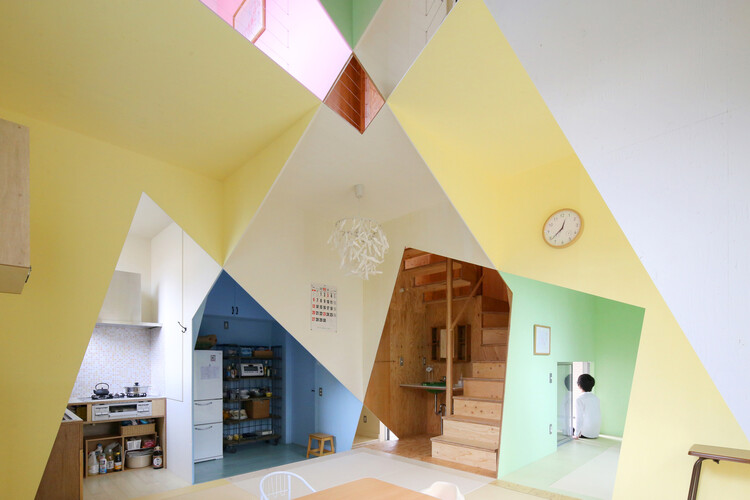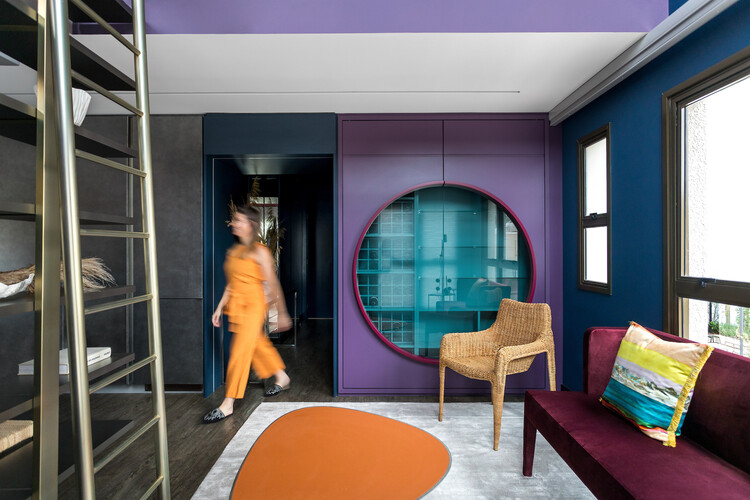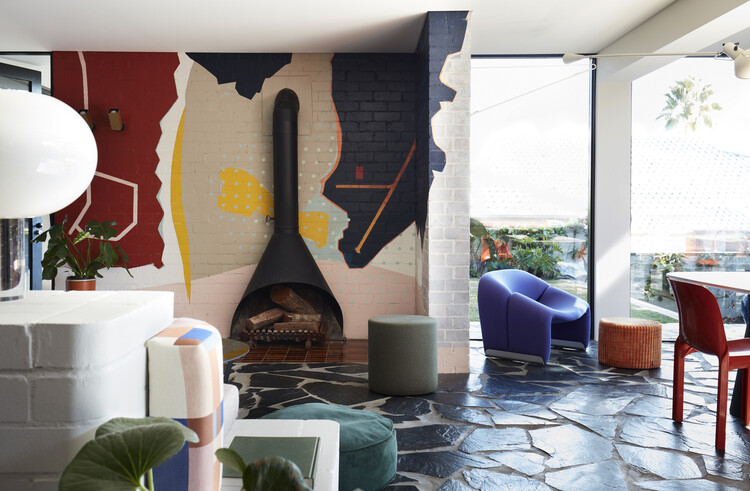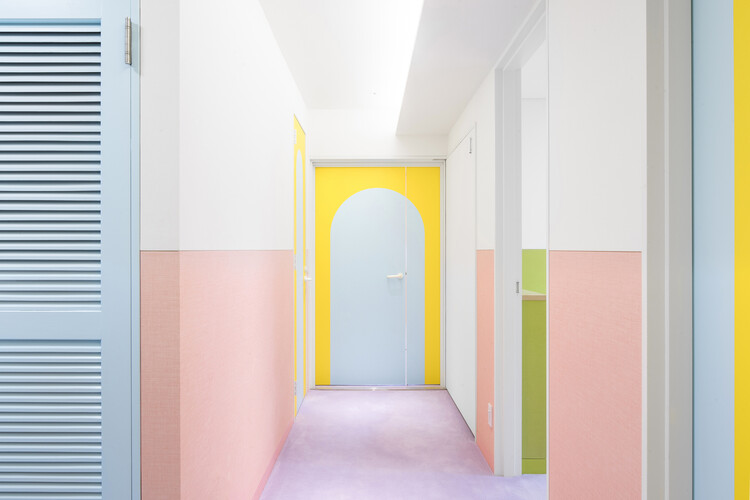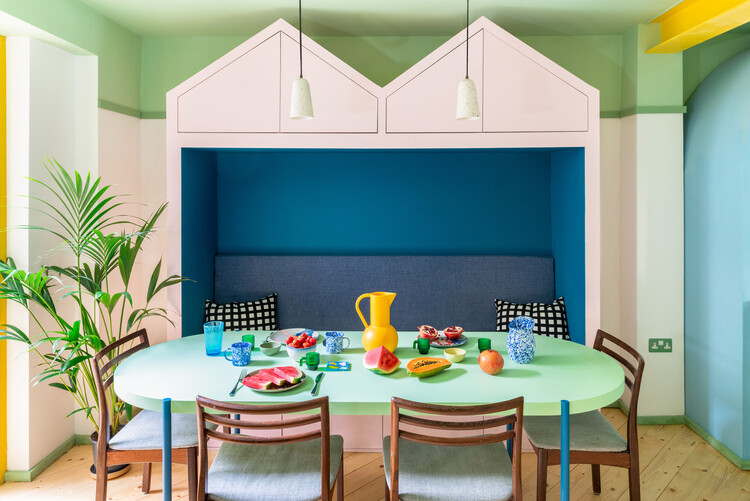 The most trusted approach is pairing colors that are on the opposing end of the color wheel. First arranged by Isaac Newton after conducting an experiment that strayed rays of light through a prism, the practical shape arranges colors of the visible spectrum in relation to each other. In the realm of visual art, painter Piet Mondrian was fundamental in pioneering color blocking by limiting his artistic elements to the three primary colors — leading to a boom of the technique in design and fashion from the 1960s onwards. Another early fan of strong color palettes: Le Corbusier. The influential Swiss architect believed color was instrumental in orchestrating spatial effects, which is arguably most evident in his Pavillon 'Gesamtkunstwerk'.
Fast forward to the present day, and architect and design professionals are still utilizing the color-blocking technique. Especially for interior design, color is often considered one of the decisive elements, with Pantone's Color of the Year award attracting annual industry buzz and kickstarting collections of corresponding furniture and decorating advice. Magenta is 2023's pick, encouraging 'experimentation and self-expression without constraint', a trend that echoes prominent notions of prioritizing users' physical, mental, and emotional well-being over the last few years. By combining not just one, but multiple bright and vibrant colors in interiors, designers can increase this promotion of well-being, calmness, optimism, and playfulness as a counterweight to much of the global political and natural upheaval. This is particularly true of our most private residential spaces.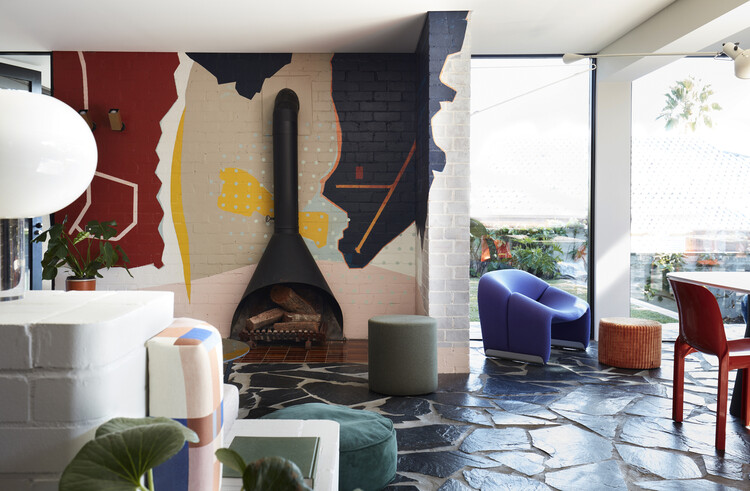 Polychrome House / YSG.STUDIO. Image © Prue Ruscoe
Whether it's as a more muted array of soothing pastels or a full-color uplifting fete on walls and furniture, mixing shades strategically can also serve a multitude of important and unexpected technical design functions: calculated dark accents create the illusion of depth and perspective, while well-placed light colors make a space seem larger. When used on objects or specific architectural features, bold shades next to muted tones can highlight a home's unique characteristics or structure and draw focus where desired. This is as true for the colors of naturally occurring materials such as different woods or concrete as for artificially engineered hues.
Whatever the desired intention, bold interior color combinations are sure to continue enlivening our living spaces going forward. In this interior focus, we look at how different residential designs use color blocking to their interior's advantage through 24 projects from our database.
Feature Tiles
Huellas House / cumuloLimbo studio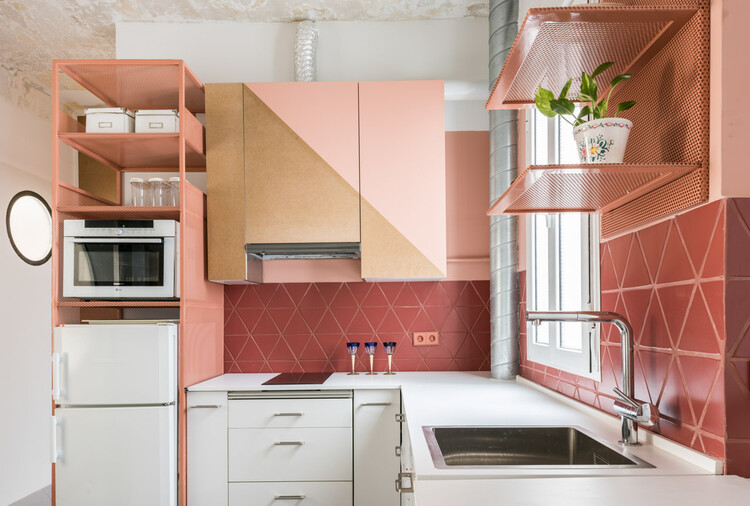 © Javier de Paz García
House in a Haberdashery / OOIIO Arquitectura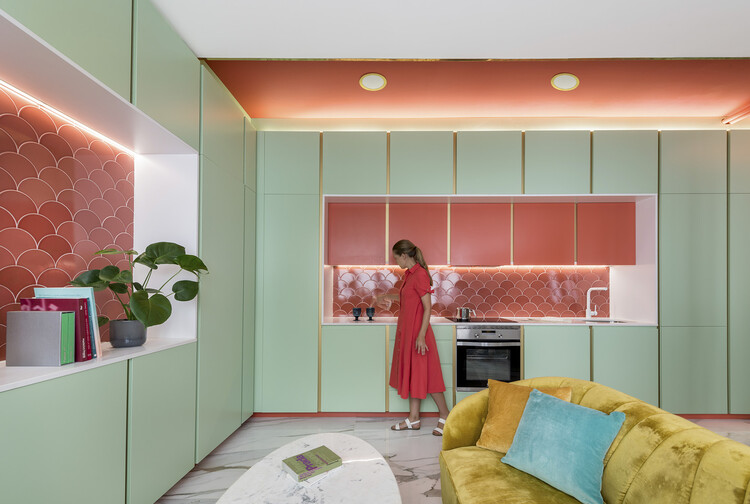 © Javier de Paz
Conxita House / ESCOLANDO + STEEGMANN
© José Hevia
MG08 Housing / BURR Studio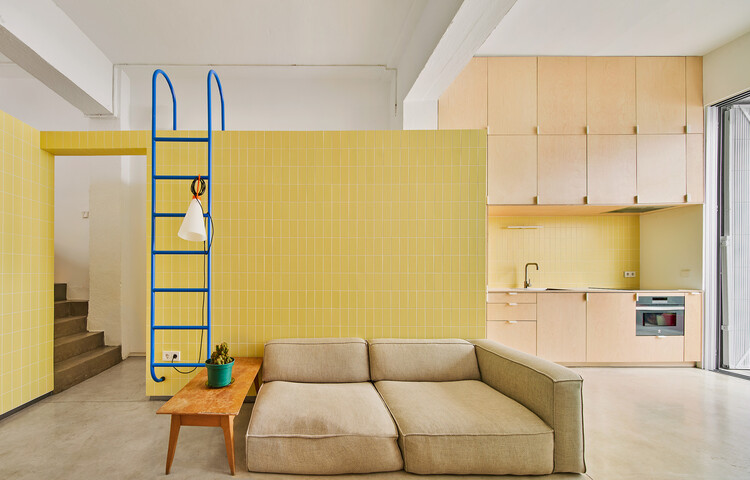 © José Hevia
Pastel Focus
Nagatacho Apartment / Adam Nathaniel Furman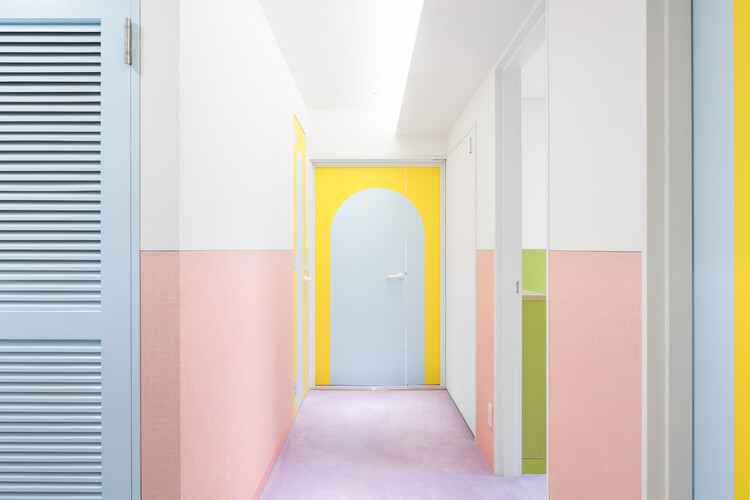 © Jan Vranovsky
Cat Flat Apartment / Line Design Studio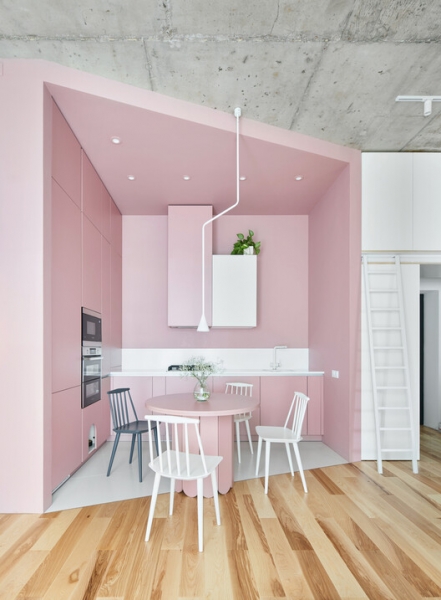 © Sergey Melnikov
CR.IS Apartment / A2OFFICE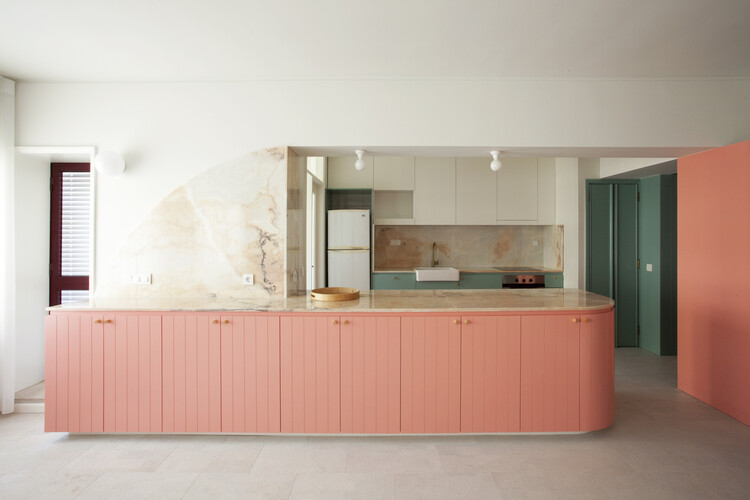 © AL.MA Fotografia I Alexandra Marques
Cores Apartment / Camila Fleck Arquitectura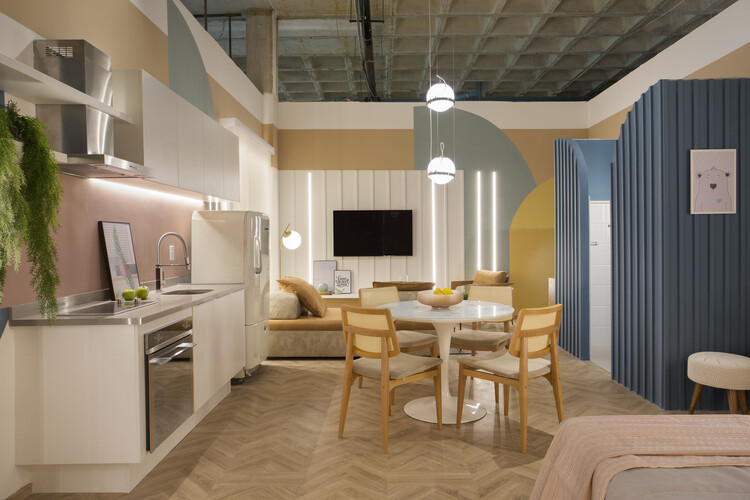 © Denilson Machado – MCA Estúdio
Highlighting Architectural Features
Long House Apartment / Talita Nogueira Arquitectura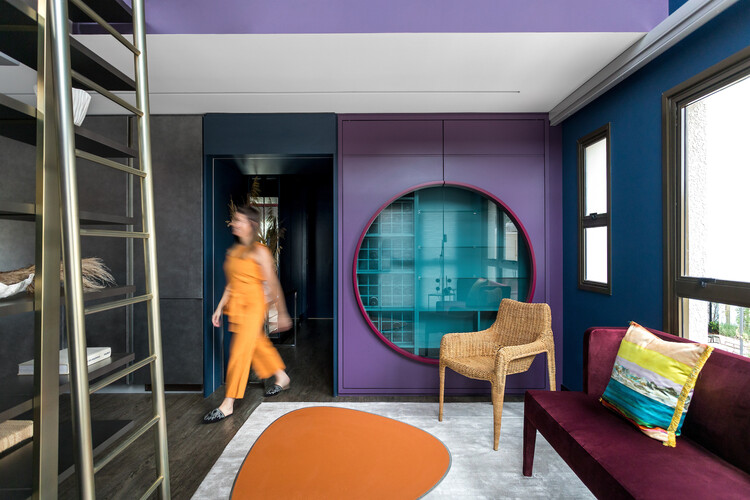 © Eduardo Macarios
Colours of my Life Apartment / WY-TO architects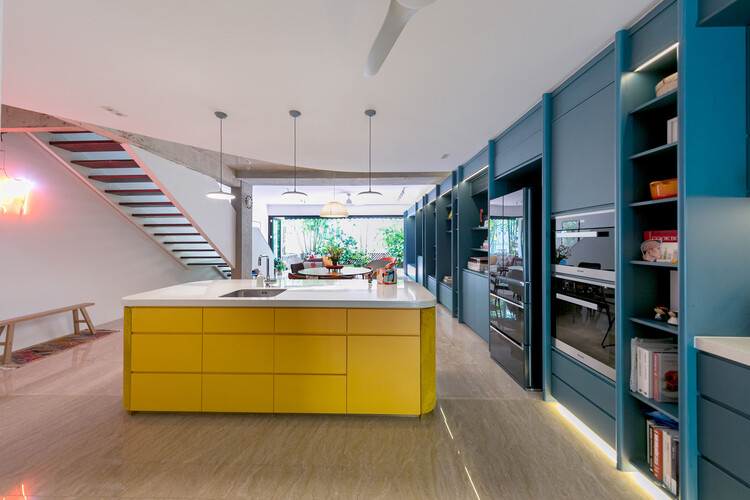 © Frank Pinckers
Apartment in Tel Aviv / Michal Shigli Architecture + Rebecca Citrin Interior Design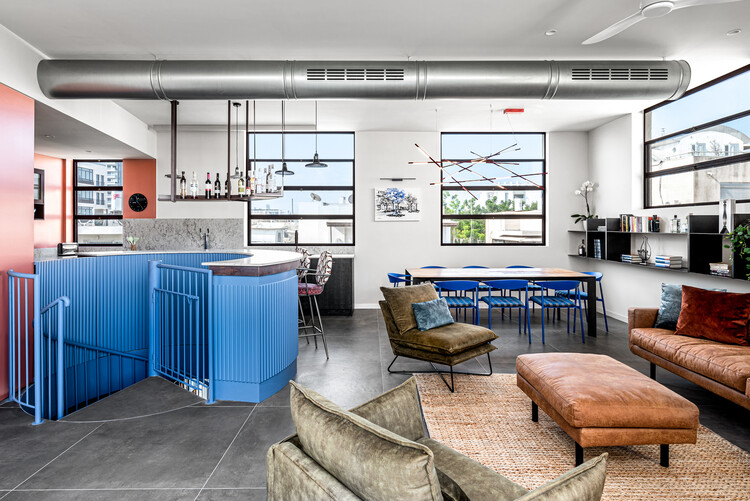 © Tamir Rogowski
Zvonica House / gmb.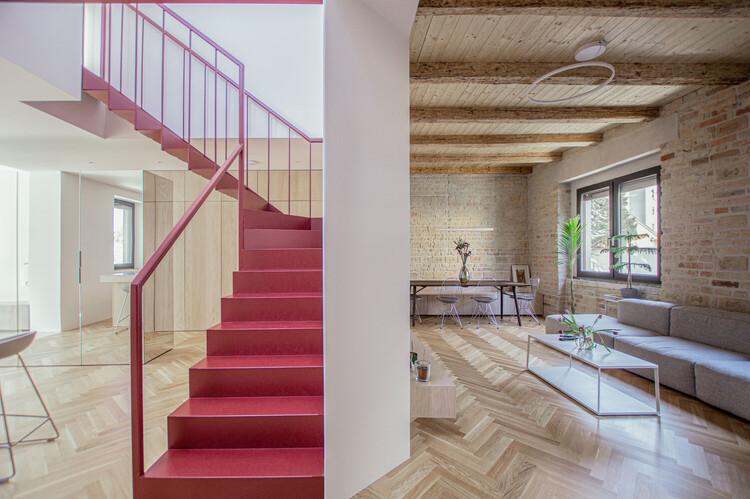 © Marián Gombarček
Colorful Furniture
Isole Apartment / biro +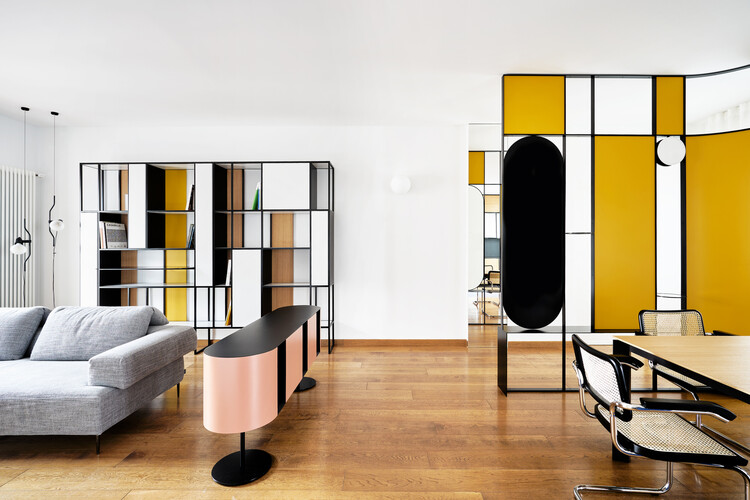 © Filippo Ferrarese
Cass Apartment / Felipe Hess Arquitectos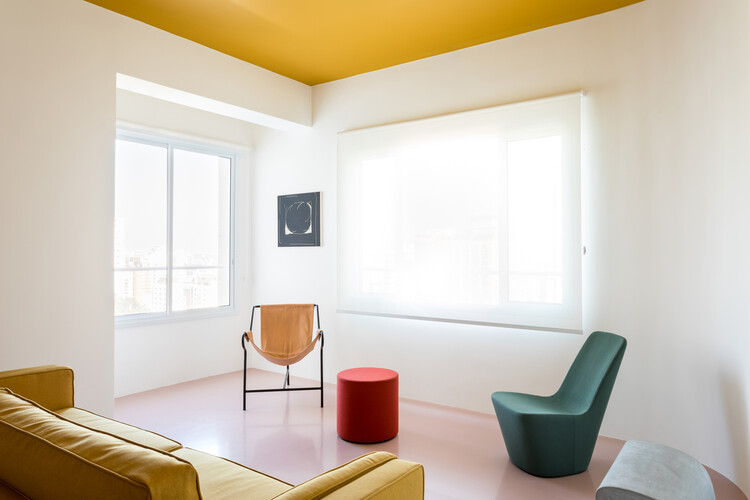 © Fran Parente
Ewelina Art Studio / Ewelina Makosa
© Anne.Catherine Scoffoni
Dreamscape Apartment / Red5studio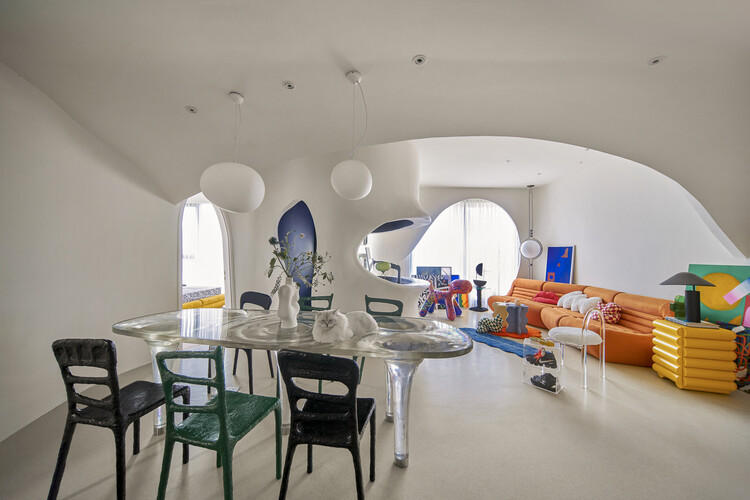 © Do Sy
Enhancing Structure
Rosso Verde House / Carter Williamson Architects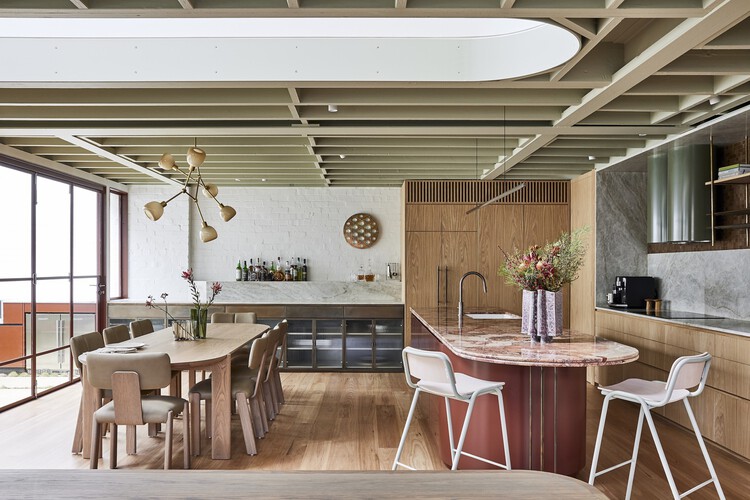 © Pablo Veiga
Tetuan Coliving / ch + qs arquitectos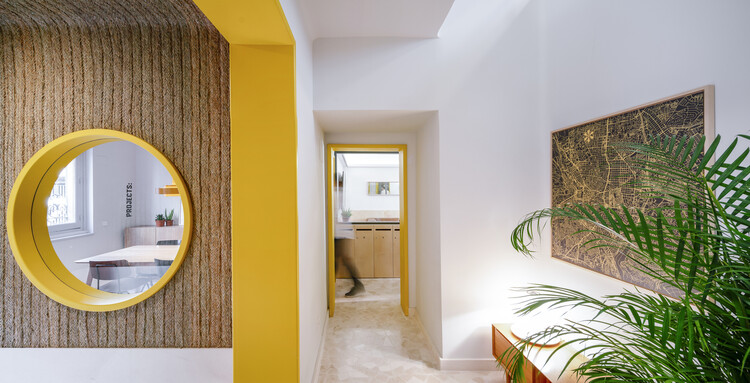 © Imagen Subliminal
Apartamento PSDL19 / EstudioReciente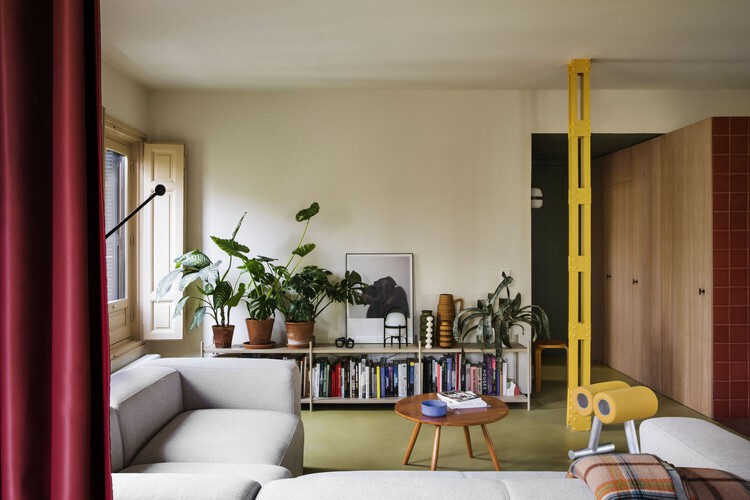 © Germán Saíz
Transformation of a 1950s Villa in Vers-chez-les-Blancs / Bureau Brisson Architectes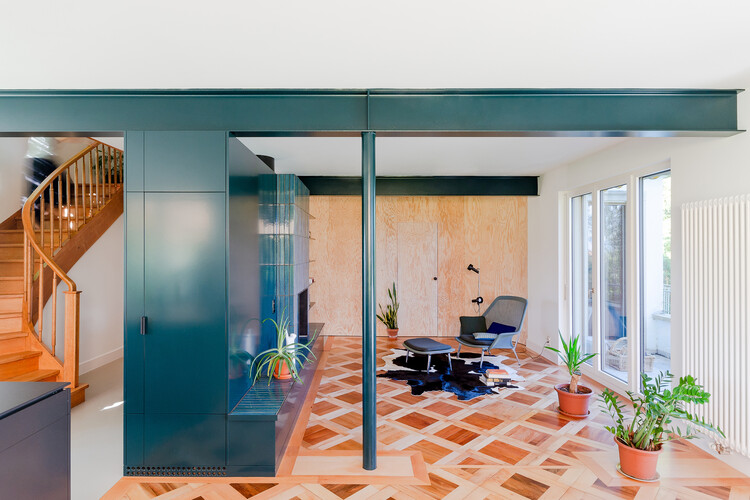 © HASOO-PHOTOO
Bright Accessories
Apartment SP / SADAR+VUGA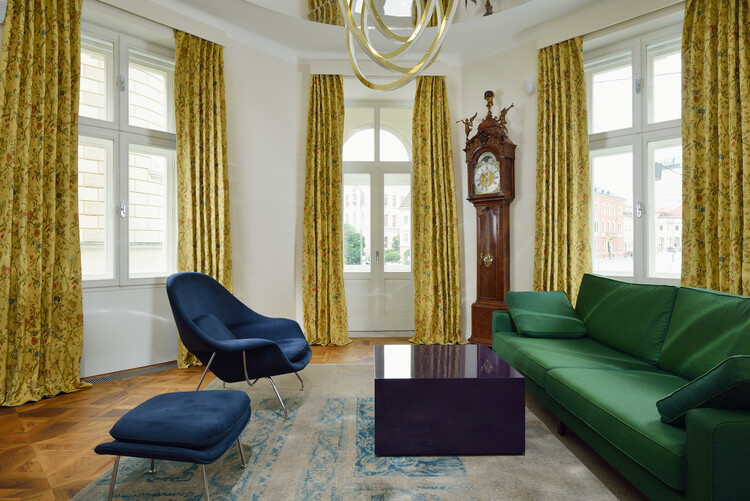 © Miran Kambič
Tree House / Malan Vorster Architecture Interior Design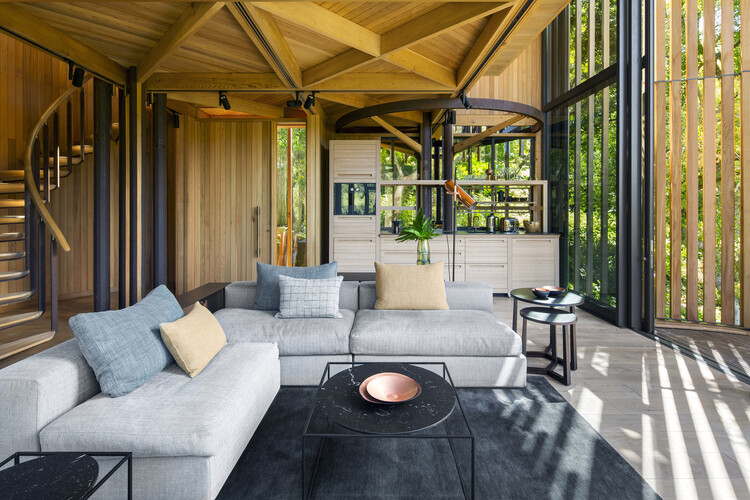 © Adam Letch
South Melbourne House / Mitsuori Architects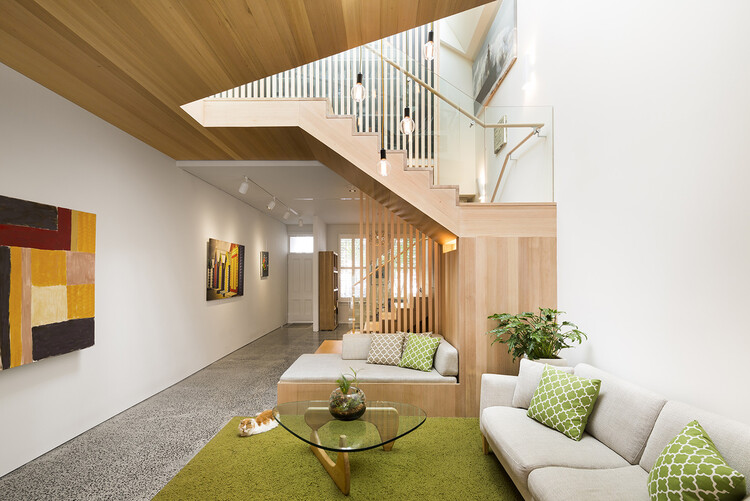 © Michael Kai Photography
House for Booklovers and Cats / Barker Associates Architecture Office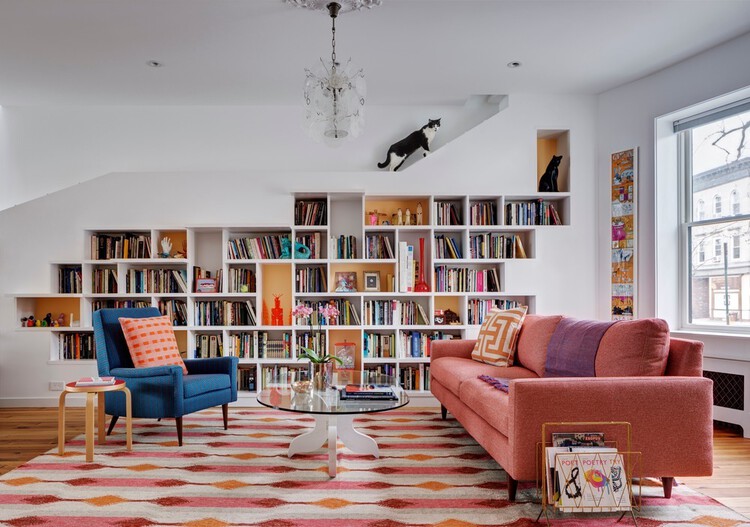 © Francis Dzikowski
Find more color-blocking interiors in this My ArchDaily folder created by the author.
This article is part of an ArchDaily series that explores features of interior architecture, from our own database of projects. Every month, we will highlight how architects and designers are utilizing new elements, new characteristics, and new signatures in interior spaces around the world. As always, at ArchDaily, we highly appreciate the input of our readers. If you think we should mention specific ideas, please submit your suggestions.