Educational laboratory AI Lab from the online institute Projector and creator Maria Sharlai released an electronic manual "How to cook with Midjourney" – for designers, illustrators and creators who work with the Midjourney tool and plan to use it more actively for image generation.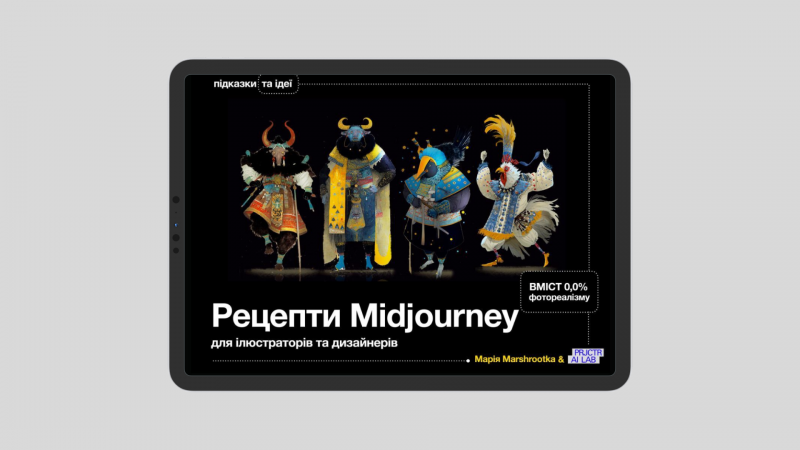 This is the first electronic manual in Ukraine on how to work with the AI tool for image generation in Midjourney. However, as the Projector AI Lab emphasizes, the manual is not a manual and will not tell you the basic rules of operation of the tool. It should be seen as a cookbook with recipes for exactly how to experiment and what results can be achieved with an AI tool.
All the tips and advice in the book are based on the author's experience in creating AI images for magazines, publishing houses, startups and her own social networks.
"In this book, I collected what I know about images and what the algorithm or instructions do not yet know. The manual will be of interest to those who have already tried to make pictures from Midjourney and are looking for illustrative rather than photorealistic experiments," – author Maria Sharlai "Marshrootka".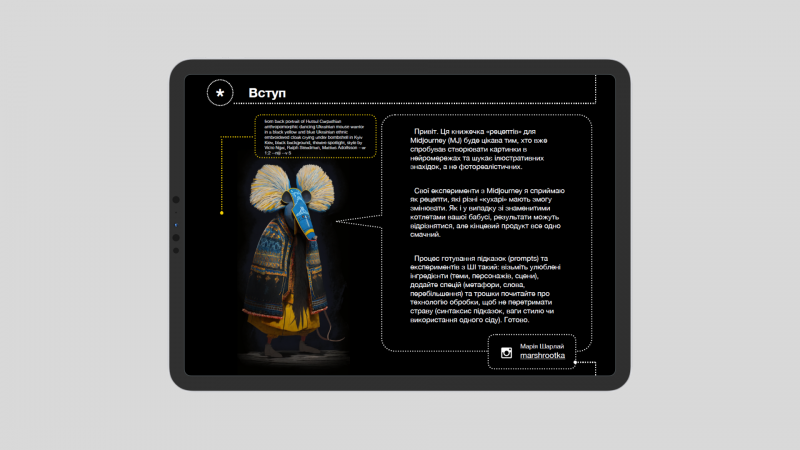 In addition to practical recommendations, the book also includes a commentary on copyright in AI-generated images from Ilarion Tomarov, a copyright expert and head of intellectual property practice at Vasyl Kisil & Partners. The Projector AI Lab team will update the commentary in the e-edition as new precedents, laws or regulations arise.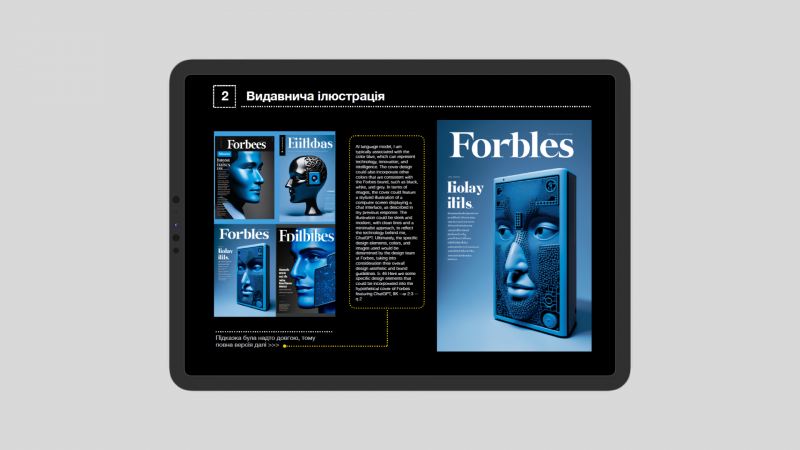 You can buy an electronic manual starting today at the Projector Store for 350 hryvnias.
50 hryvnias from each order will be donated by the team to the needs of the soldiers of the SSO of Ukraine, whom it has been helping since 2022.
You can also read more about artificial intelligence, its possibilities and potential from Projector AI Lab in Aidful media.
Projector AI Lab is an educational laboratory from the online institute Projector, founded in February 2023, which integrates AI technologies into educational programs and conducts its own research.
Maria Sharlai "Marshrootka" is a Ukrainian illustrator with 10 years of experience and an AI creator. For 9 years, she worked in the field of marketing and communications, simultaneously engaged in illustration and her own projects. Together with Inna Makoterskaya, she created the quarantine book "Homestranaut" about remote work, illustrated a 200-page handbook on social entrepreneurship for the Platform for Social Changes.