Commerce is a human activity practiced by societies since the beginning of evolution. Exchanges were made between products negotiated by entire communities at first. They began to be based on a common currency and practiced individually over time, from family to family. In one way or another, this activity is a characteristic of civilization and even influences our territorial organization. Historically practiced in outdoor spaces, commercial activity defined many spatial configurations.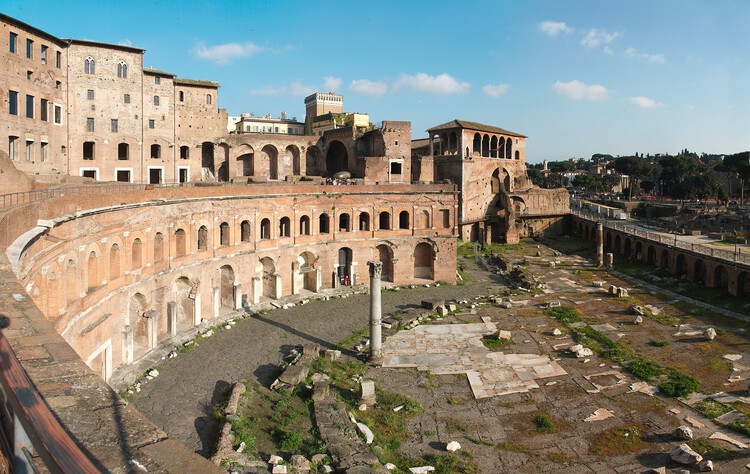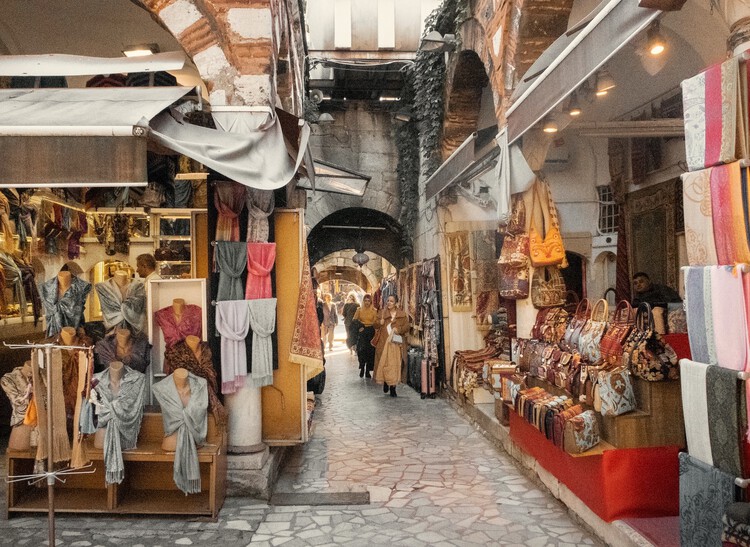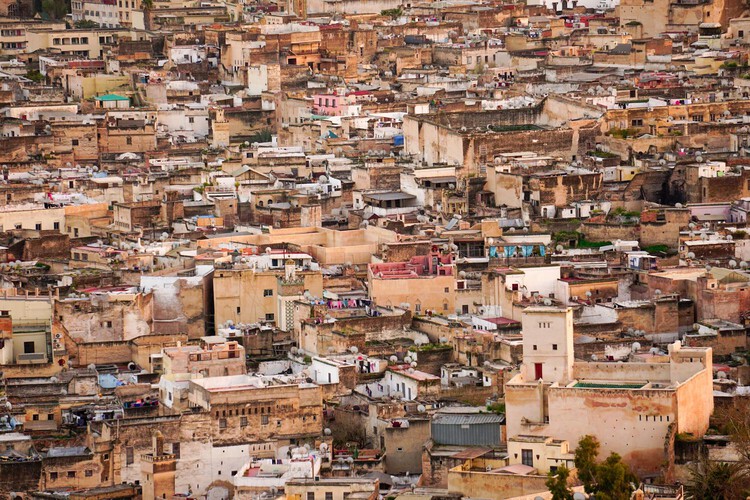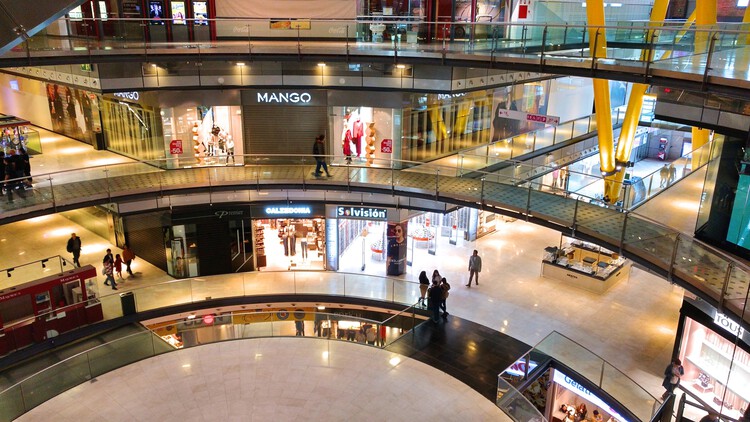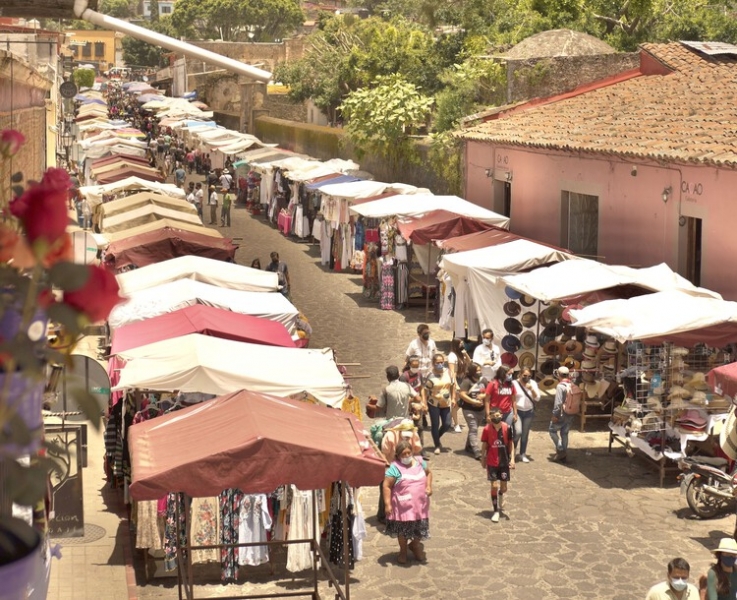 At the root of the commercial practices we know, we had bartering, which was born from the excess production for subsistence. Another item would be traded for this excess by a neighboring community.  In the past, barter included food, fabrics and spices and was practiced both within the same territory and through travelers who brought new products through the roads that connected small settlements. With the densification of these clusters, commercial activity became a spatial reference for the territory.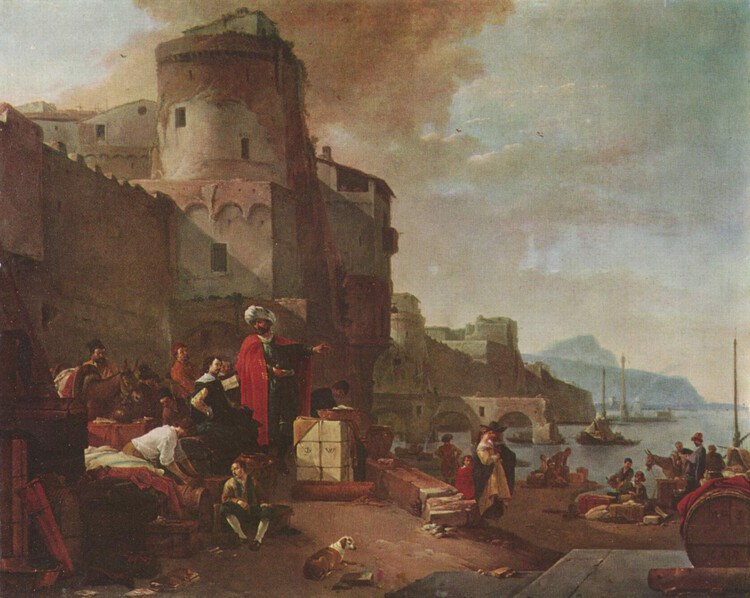 "Italian Port" painting (c. 1640) by Thomas Wijck. Public Domain Image
In general, ancient civilizations had similar ways of organizing their commercial activities. Usually practiced in streets and open spaces, the objective was having a meeting between sellers and buyers. On the one hand, they created collective spaces where food producers could find their clients in markets or street fairs, and on the other hand, artisans set up their workshops in small buildings around the city, where they also sold their products.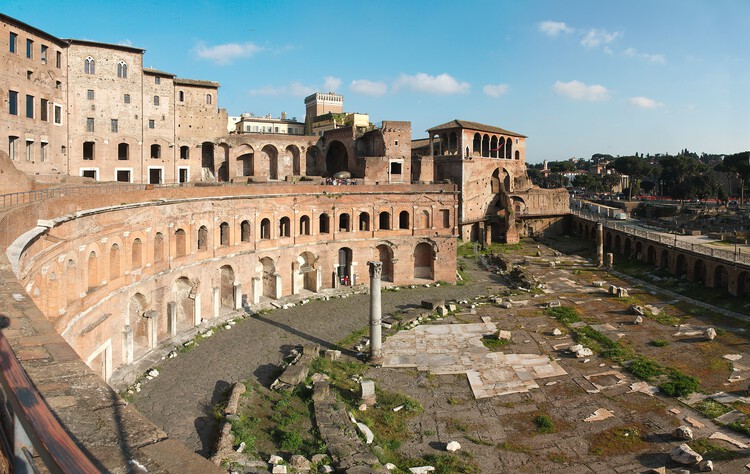 Trajan's Market by MatthiasKabel (talk | contribs). Image © Wikimedia Commons
Some spaces resist and keep their original characteristics until today, even transforming over time, as in the case of the Arab Medinas, which historically concentrated workshops, shops and markets within the walls. Other spaces have been transformed over time. Trajan's Market, a remnant from the 2nd century of the Roman Empire, survives today with different uses, but in the past, the region's food was sold there. On the other hand, The Byzantine Empire inherited street trading from the Roman Empire and installed large fairs such as those in Thessalonica and Ephesus.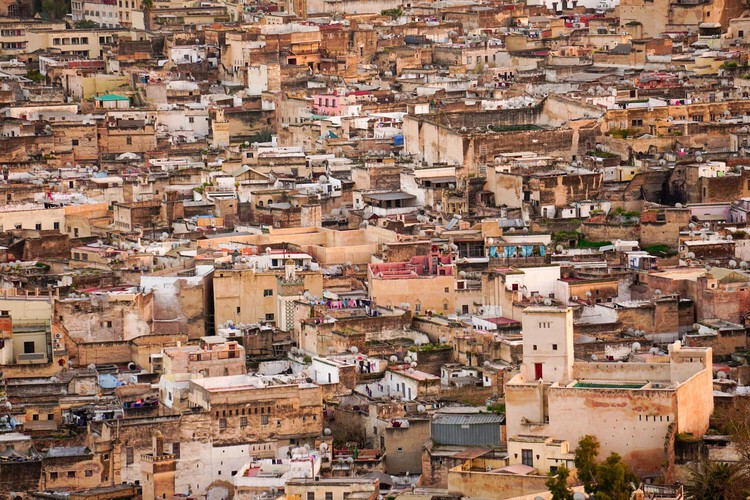 © Medina in Fez, Morocco. Image © Image by Selina Bubendorfer on Unsplash
As an agent of urban transformations, commercial activity remained an external practice with a collective nature for many centuries. Even during the Middle Ages, the town centers gathered merchants and consumers around a square. With the Industrial Revolution and the changes in the way of producing food and objects, commerce gained a space in urbanity, a building dedicated to this activity. Shops with their windows and markets marked new forms of exchange, increasing product availability.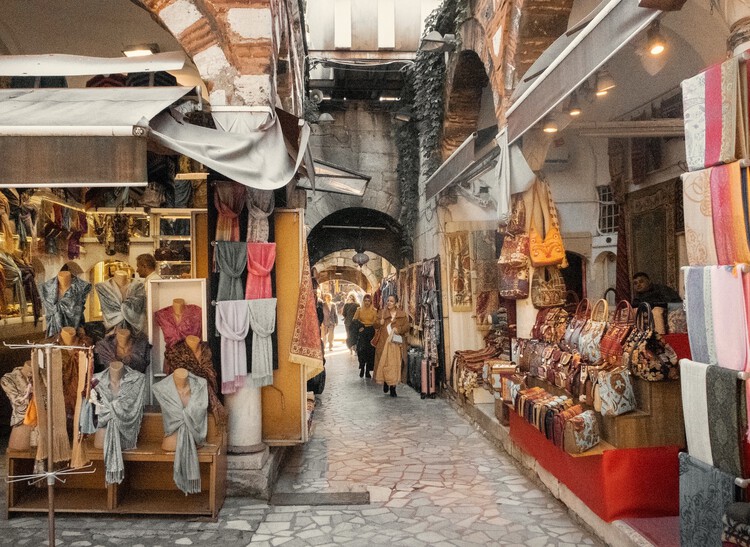 Street shopping in Istanbul, Turkey. Image by Svetlana Gumerova, via Unsplash
Street fairs did not cease to exist, mainly because they are connected to the countryside. However, the existence of streets dedicated exclusively to commerce, where you can find everything you need, became common: market, pharmacy, shoe repair, sewing and bakery – all skills concentrated close to each other. However, the activity remained external and connected to the public even though it was now designed in the streets.
Modernity brought a real reversal of this relationship. With the technological advancement in industry and transport, large structures that centralize trade in macro-regions emerge. Throughout the 20th century, hypermarkets and malls emerged. They have transformed our relationship with consumption by concentrating food and store access in closed buildings.
These large mals are usually located far from the urban centers of cities, in areas sparsely populated. In this way, if in the past commercial activity was the main driver of urban centers, being carried out in public spaces as a social and cultural activity, this logic is inverted with malls and hypermarkets, and the old shopping centers end up falling into decay. This phenomenon happens in many cities where access to consumer goods is now mediated by large buildings that belong to private companies located in remote areas.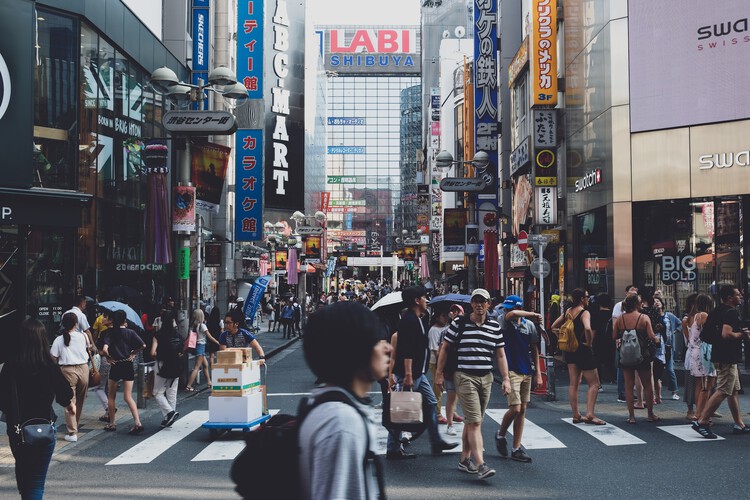 Commercial Street in Tokyo, Japan. Image by Anthony Da Cruz, via Unsplash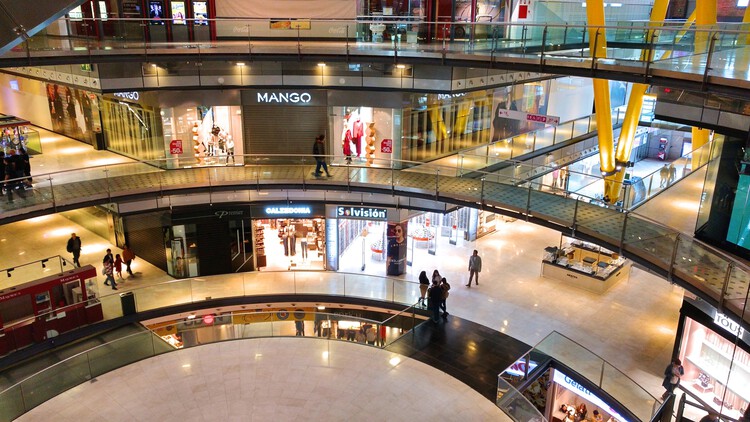 Shopping center in Barcelona, Spain. Image by WeLoveBarcelona.de, via Unsplash
While industrialization transformed street commerce, the internet intensified consumer culture, and online shopping became more common in the second decade of the 21st century, which brought about changes in recent shopping centers and markets. Currently, commercial practice has become an online activity, with no need to leave the house. In this way, commerce has moved from private megastructures to non-space, losing its socializing quality, depending only on a logistical network of warehouses that usually occupy spaces even further away from urban centers.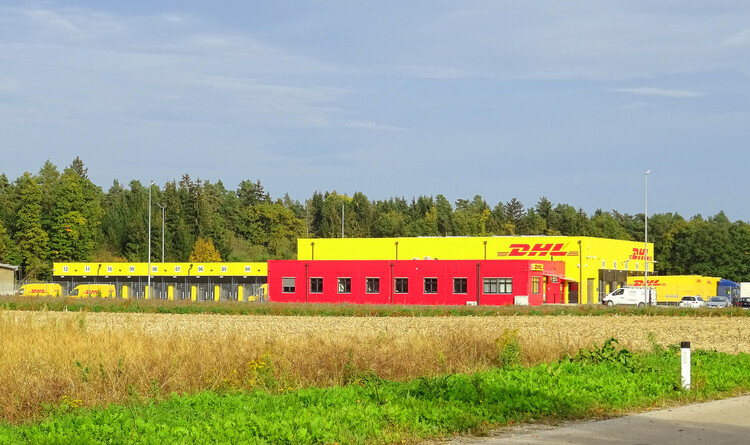 DHL-Express-Paketzentrum in 9020 Klagenfurt, Werkstraße 9 Kärnten – Ansicht von SW. Image © Wikimedia Commons
Commerce is one of the agents of urban change, being fundamental in the design and occupation of cities. All the transformations arising from its evolution impact the urban fabric. While malls and hypermarkets contributed to the decline of urban shopping centers, the internet and its retail potential have led us to rethink how these commercial megastructures can be used. Street commerce, however, resists. It has seen a renaissance from small businesses and the idea of building brick-and-mortar experiences around their brands, bridging the internet, high street retail and contemporary culture.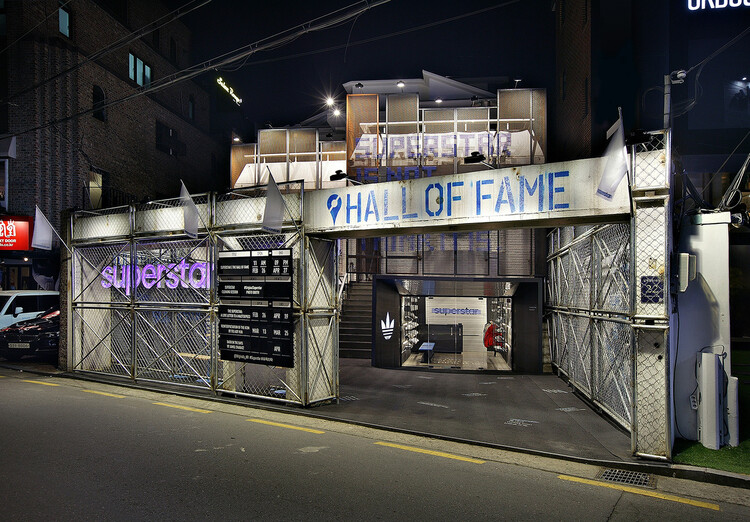 adidas Superstar Hall of Fame / URBANTAINER. Image © Young Kim_Indipos