Yasmeen Lari, a Pakistani architect, is dedicated to eco-feminist activism, and her work on the Pakistani Chulah – an outdoor stove used by women in South Asia – is a testament to her commitment. This project addresses issues such as deforestation, pollution, and health hazards faced by women in rural areas. Her design is locally specific, systemic, and considers the needs of society's most vulnerable groups – women and nature. In Yasmeen Lari: Architecture for the Future, her vast humanitarian work is showcased, opening up a dialogue on viewing architecture through an eco-feminist lens.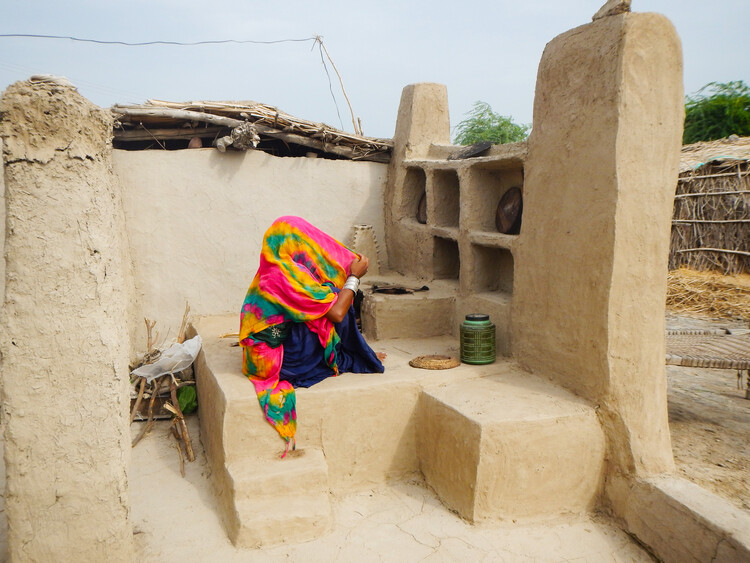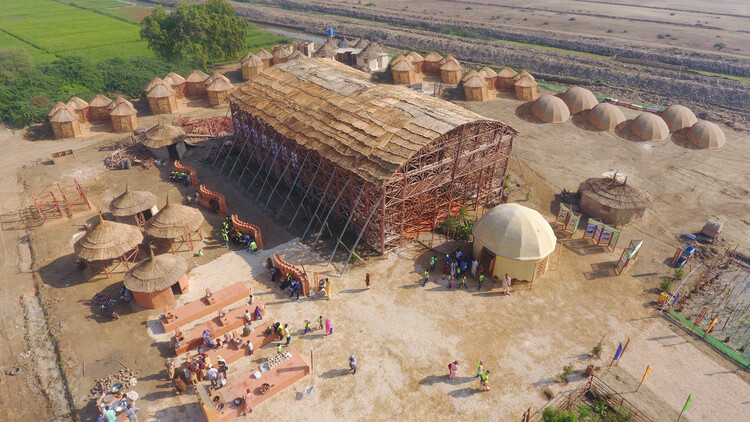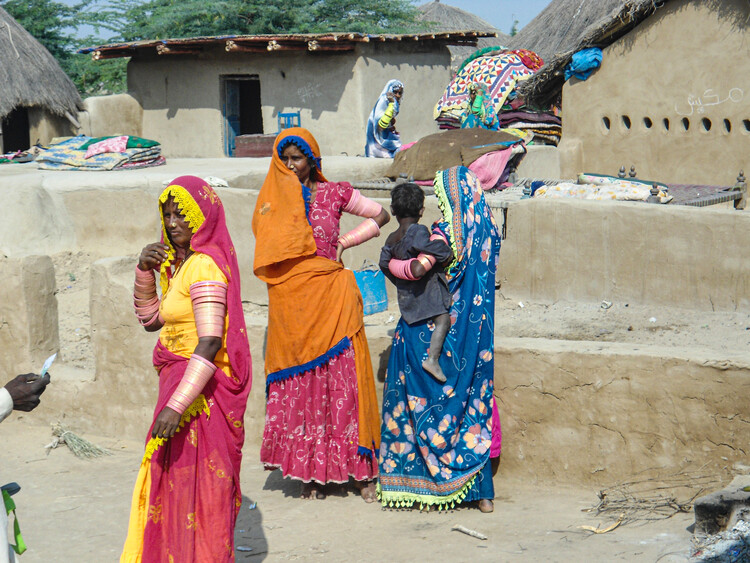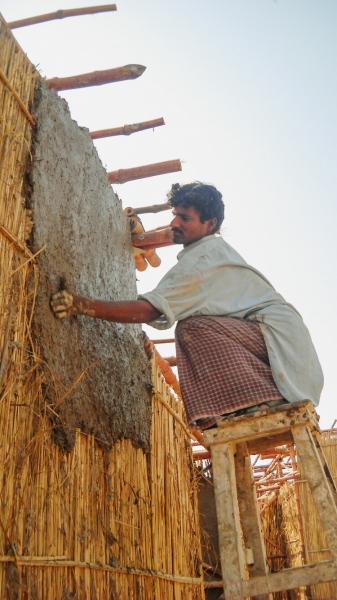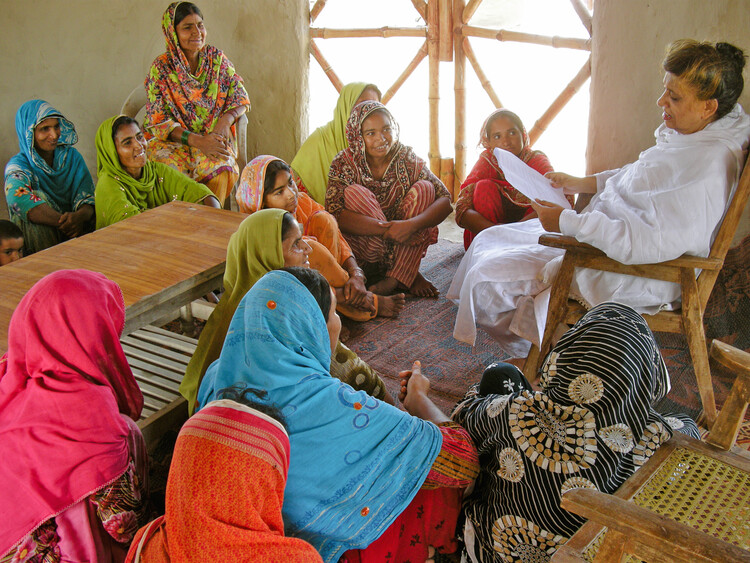 The Pakistani Chulah
In South Asian cultures, women have traditionally been caretakers of their families, communities, and the planet. One of these caretaking activities, cooking, can pose a threat to women's health and the environment when done using open fires in confined spaces. The open-flame, wood-burning floor stoves that are predominantly used in rural Pakistan are responsible for air pollution and high fossil fuel consumption.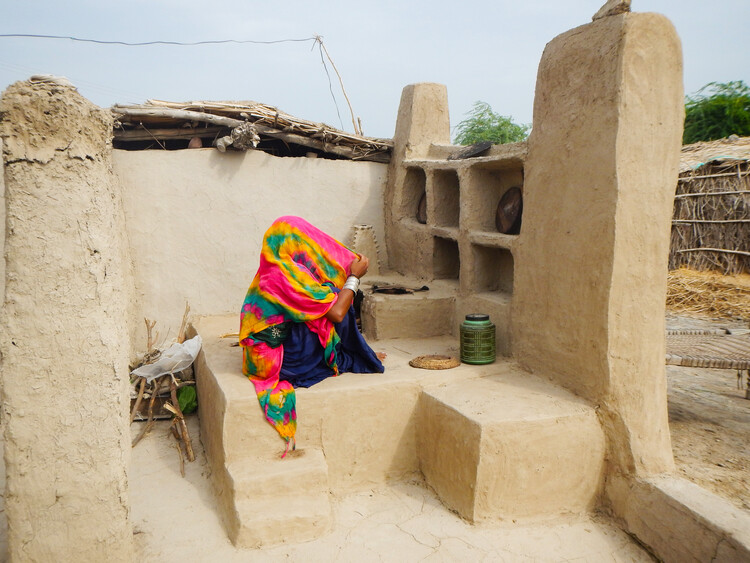 Using her design skills and knowledge of local building technologies, Yasmeen Lari developed a low-cost, smokeless stove made of mud and lime plaster that protects women and the environment from harm. The stove is elevated on a mudbrick platform that safeguards the area from flooding and provides a more hygienic and well-ventilated workspace. The stove's design increases the symbolic dignity of women responsible for cooking.
Lari's stove design is eco-friendly in every aspect. It consumes half the amount of fuel required by conventional stoves and can operate on clean-burning agricultural waste such as dung and sawdust bricks. This alternative prioritizes women's comfort by reducing their time spent sourcing logs from dwindling supplies, apart from reducing the carbon footprint.
The Pakistan Chulah was part of Lari's Barefoot Architecture Project, which trained local women to build stoves using natural materials. Unlike contemporary alternatives, this project allowed women to use indigenous practices that they already possess, empowering non-literate women with the knowledge to produce and process local materials like mud without any income.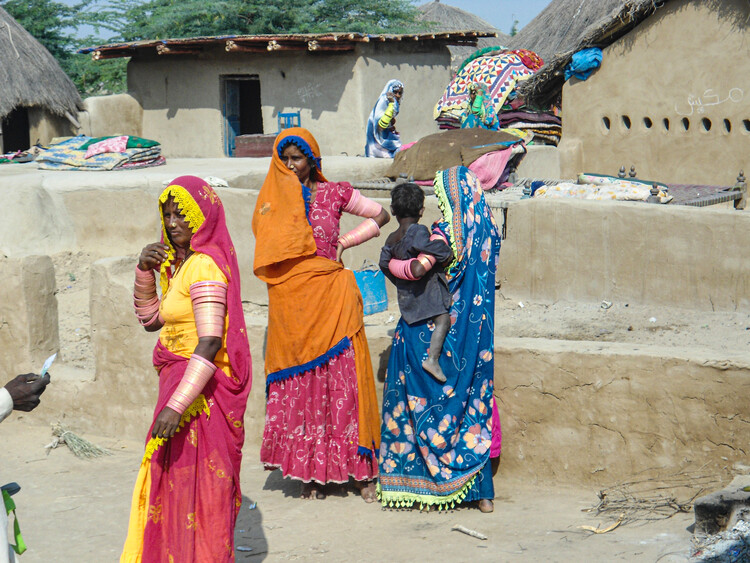 Yasmeen Lari's Heritage Foundation of Pakistan has built 50,000 self-build, flood-resistant, zero-carbon houses in Sindh since 2010, making a significant contribution to the Zero Carbon Revolution in Architecture. Lari's work acknowledges the importance of the home in Muslim culture and recognizes that it is often the center of women's lives. To support their social, emotional, and biological needs, Lari designs essential infrastructure such as shelter, clean water, safe toilets, healthy cooking facilities, and community spaces outside the home.
Yasmeen Lari and Eco-Feminism 
Lari's work challenges the idea of public space for Pakistani women while maintaining cultural notions. For example, the Pakistani Chulah has become a space for community and social interaction, reducing the isolation of women in the home. Lari's eco-feminist work concurrently addresses the needs of women and the planet by exploring the parallels between women and nature in culture, economy, religion, politics, and iconography. Women who are primarily occupied with caretaking and agriculture face the largest threats caused by environmental degradation, making Lari's relief architecture empowering for the population to build their own flood-resistant and climate-friendly housing.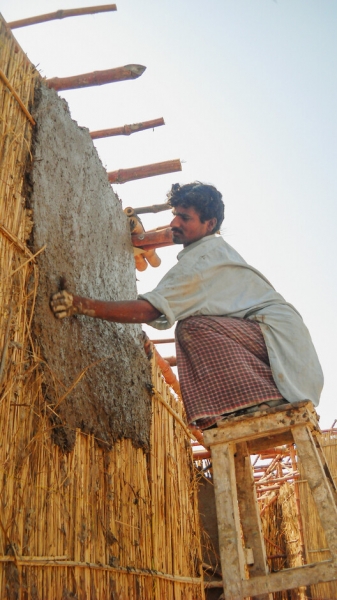 Build Back Safer – Innovating Tradition: Green Karavan Ghar, low-carbon, low-cost houses, Yasmeen Lari/Heritage Foundation of Pakistan, Khairpur, 2010. Image © Yasmeen Lari/Heritage Foundation of Pakistan
Amidst the enormity of climate destruction in Pakistan, which ranks among the top ten climate-impacted countries, Lari's work in relief architecture empowers the population to build their own flood-resistant and climate-friendly housing. Her approach builds on cost-effective and ecological local construction techniques by improving them structurally for flood and earthquake resistance. The architect has also facilitated conversations between women and aid organizations to vocalize the former's needs.
Through Lari's Heritage Foundation and Zero Carbon Cultural Centre, women are trained to make bricks, chulahs, and houses. The space is also used by women from neighboring villages to make eco-friendly ceramic tiles, which are later used in Lari's projects. Making traditional craft techniques available to village women means investing in local and gender-responsive economies. The Pakistani architect's humanitarian efforts supporting indigenous feminist knowledge enhance the social and economic resilience of women. Their new skills subsequently help regenerate their communities to facilitate care for the environment with eco-architecture and local materials.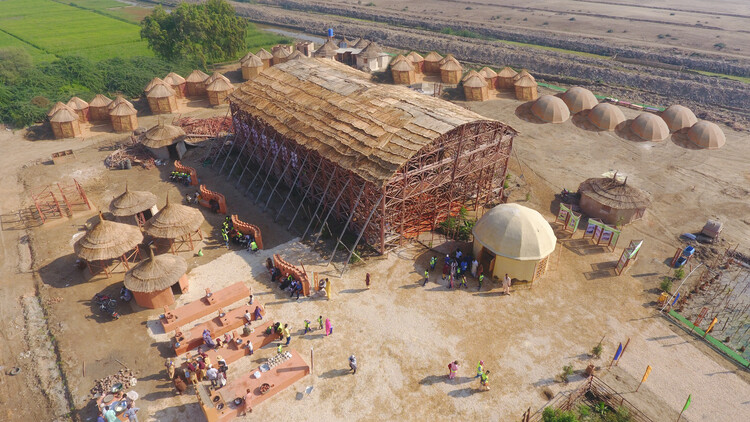 Makli Zero Carbon Training Centre, Yasmeen Lari/Heritage Foundation of Pakistan, since 2016. Image © Yasmeen Lari/Heritage Foundation of Pakistan
Yasmeen Lari's architecture is an act of care: for the planet and for the lives of Pakistani women. More than an architect, her work positions her as an activist at the intersection of feminism and environmentalism. She doesn't identify as an eco-feminist architect, though. Lari aims to democratize architecture and encourage practitioners to solve pressing social issues with their design skills, regardless of the cause. By placing the daily experiences of women and their roles as guardians of nature at the center of her work, Lari sets a precedent from which both architects and activists can learn.