Ukrposhta announced the pre-sale of new postage stamps dedicated to the "Offensive Guard". The author of the postal edition is the Ukrainian artist Oleksandr Okhapkin.
"We are not hinting at anything, we are just issuing stamps, or, using sports terminology: instead of the "immortal regiment", the Assault Guard is playing," writes Ukrposhta General Director Ihor Smilyanskyi.
The stamps depict soldiers of the National Guard, the National Police and the State Border Service.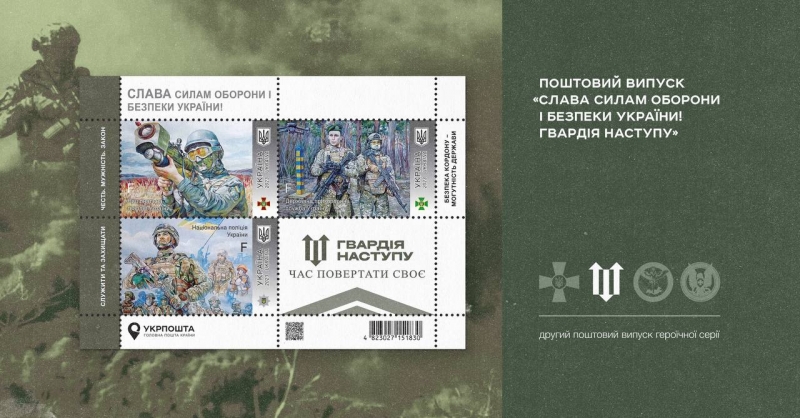 This postal issue continues the series "Glory to the ZSU!". It will also include stamps dedicated to the SBU and GUR, but currently the dates and place of issue of these stamps are not disclosed.
And from May 4 to 9, anyone who wants to can make a donation when placing an order, which will be sent to help the "Offensive Guard" special forces.
The block will have a circulation of 235,000 copies. The cost of one block is 69 hryvnias.
The stamps will be available on May 9, 2023.
The Ministry of Internal Affairs announced the creation of the "Offensive Guard" at the beginning of February 2023.