The advertising manifesto genre may not be new, but it's becoming increasingly popular in Ukrainian advertising. This begs the question: why are brands using this format so frequently? Is it because it's useful for their messaging, or has its relevance grown due to recent conflicts? And most importantly, how can they create their own manifesto?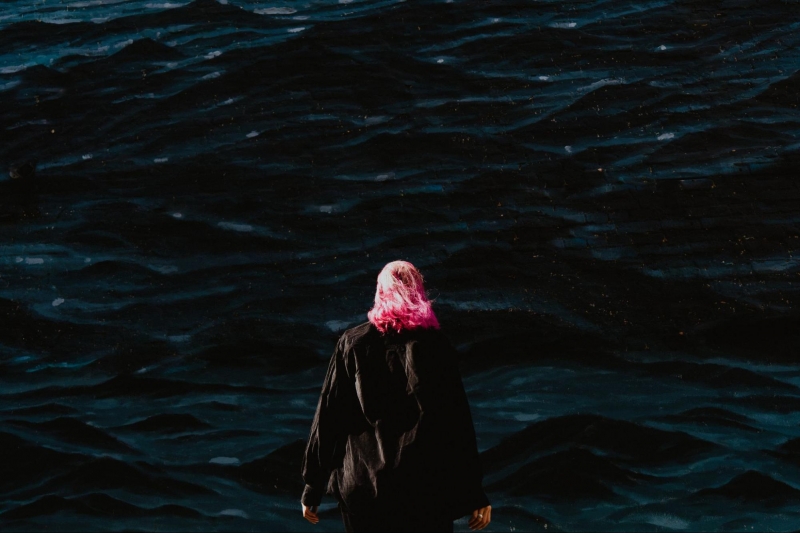 What Is It?
There isn't a specific definition of an advertising manifesto, but its essence is not difficult to grasp. A manifesto is a format that brands use to express their values and opinions. It should be a concise, emotional, and most importantly, authentic message about what the brand believes in.
Manifestos can take many forms, from a minimalist poster to a several-minute video with special effects. The main goal is to ensure that the idea is not overshadowed by the format.
One of the best examples of a manifesto didn't require any special resources other than creativity. This refers to the Doyle Dane & Bernbach agency's Think Small campaign that made the Volkswagen Beetle famous in the late 1950s. During the era of large cars, this advertisement convinced people that "less is more" and showed the advantages of the product.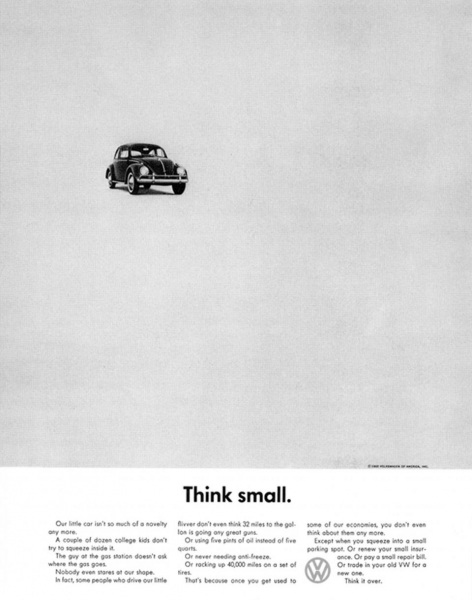 Another iconic example of a manifesto is the Litany video for The Independent media, created by the Lowe agency in 1998. This one-minute video showcases popular social taboos and ends with two words – The Independent. It's concise, impactful, and effective.
Manifestos can be used at any time, whether it's the company's entry into the market, rebranding, or an important external event. Some brands, such as Nike, use this format regularly with their famous Just Do It campaign.
Creating an Effective Manifesto – How To Do It?
A manifesto helps communicate a brand's values to its audience. People today expect brands to go beyond their products and talk about things that matter to them. A good manifesto can help achieve that. But how do you create one?
The first rule is to define your brand's values. What does your brand want to say, and why? What changes do you want to bring to your niche? What is missing for your audience? What positive impact do you want to create? Answering these questions will help you create a strong foundation for your manifesto.
Next, find a strong and authentic idea that reflects your brand's values. Experiment, explore, and don't shy away from killing off ideas that don't fit. Your idea should be sincere and resonate with your target audience.
Keep your manifesto concise and to the point. The best manifestos are clear and straightforward. Aim to convey your message in one simple sentence. If you can do that, you're on the right track.
Pay attention to the form of your manifesto. Depending on your medium, take care of a good narrator, appropriate music, and editing. These components can make all the difference in how your audience perceives your message.
Be bold and don't try to please everyone. Your manifesto should speak loudly and clearly about your brand's position and values. If you stay true to your brand and its values, you'll attract the right audience.
Ukrainian businesses also use manifestos to communicate their values. Anya Honcharova, the director and founder of the creative agency Drama Queen, and Tetyana Fishchuk, CEO of the Projector Foundation, agree that manifestos can be a powerful tool in Ukraine's advertising industry.
Drama Queen
According to Ania Honcharova, brand manifestos have been used in Ukrainian advertising for a long time, and today they are no more popular than they were before. However, brands still frequently use this tool.
"A manifesto is a kind of pre-election campaign for a brand. It's convenient to explain the position and character of a brand with such a video. And if a brand changes its positioning, it's easy to start a new chapter with such a campaign. But there are companies in which almost every advertisement is a manifesto. These are usually inspired brands."
For Drama Queen, making manifestos is a common practice, and clients often come to the agency specifically for them. Ania shared:
"It so happened that most of Drama Queen's work is brand manifestos. Kachorovska, Uklon, Laba, SKVOT, Etnodim, BetterMe, Pethouse. There are two main reasons for this. Firstly, this genre is our "superpower". We do manifestos well, we have great experience, so brands often turn to us specifically for a manifesto. However, we don't always recommend this format to clients. The second reason is that most of the brands on the list started with their first large-scale advertising communication, and the format is great for this."
Projector Foundation