The second IT Meets conference on Product Design/Future will take place in Lviv, bringing together designers from various fields, art directors, brand managers, product managers, and all those interested in design and technology.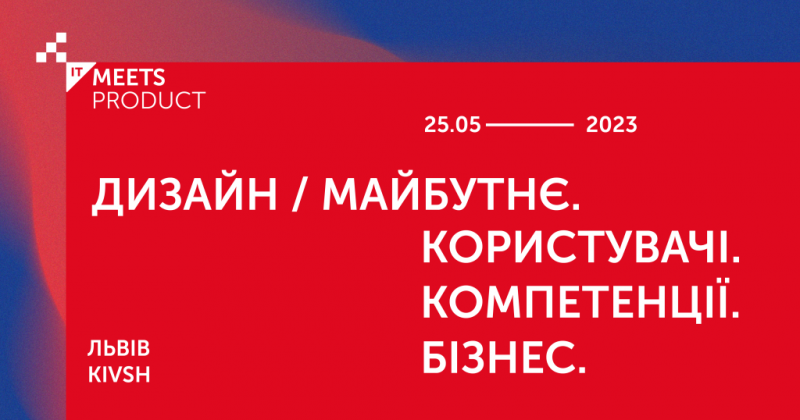 IT Meets: Product Design/Future. Users. Competencies. Business will be held offline at the KIVSH creative space and will gather nearly 300 participants who believe that successful businesses are no longer possible without a design component.
Attendees can expect several hours of experience sharing, discussions, and lectures.
Topics will include how working on the design of digital products shapes companies' daily processes, how to develop products that consider users' true needs, and how to effectively justify design decisions to clients. Visitors will hear designers' thoughts on how to intelligently and usefully respond to industry trends such as artificial intelligence, as well as how to develop oneself and lead a team in creating successful products.
The goal is to raise the professional level of the Ukrainian tech community.
The conference speakers will be top design experts from service and product companies, including:
Anna Grebneva, Chief Product Officer at LUN
Oleksandr Valyus, Head of Product Design at Qubstudio
Marian Mota, Senior Design Manager at JustAnswer
Oleksandr Moklovych, Design Manager at ELEKS
The conference will take place on May 25 in the KIVSH creative space in an offline format.
Tickets can be purchased at this link.