The Ukrainian service with Ukrainian podcasts and audiobooks MEGOGO Audio and the design director of Spiilka design büro Volodymyr Smirnov present the podcast "History of Ukrainian Design": about Ukrainian design and people who made a great contribution to its development.
"All the topics that we cover in the podcast relate in one way or another to Ukrainian design and the evolution of Ukrainian identity in design. It's very interesting when you can draw an imaginary line from the Cossack baroque to the modern "Diya" and explore large-scale Ukrainian projects, for example, the game "Cossacks", which impressed me even as a child," says Volodymyr Smirnov.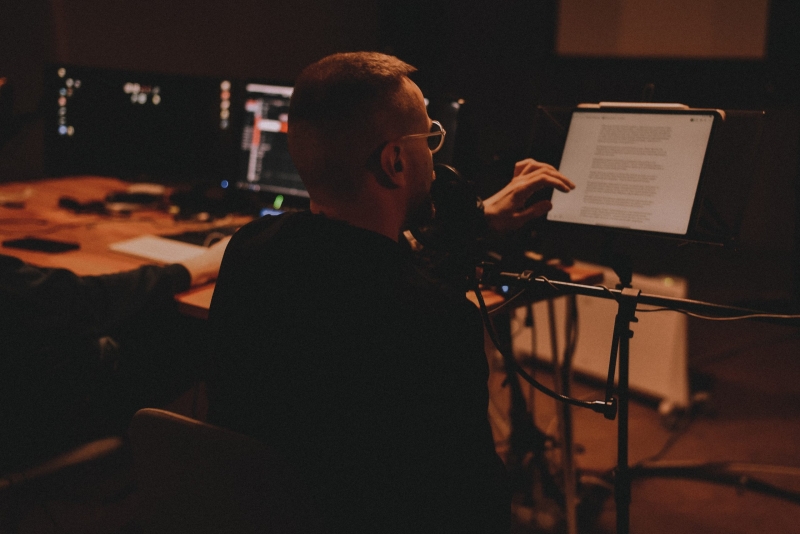 Among the topics: Ukrainian helvetics and product design, military identity and the game "Cossacks", the largest plane in the world – "Mriya" and jewelry design. The listeners will also be treated to the stories of the lives and works of prominent figures – Vasyl Krychevskyi, Georgy Narbut and Volodymyr Pobyedin.
"We have prepared a whole season of stories about product, graphic, military design and even about the production and intricacies of jewelry design. The team also made sure that the format of each episode was different in one way or another. I hope that "Stories of Ukrainian Design" will become one of the bricks in the promotion of knowledge about the things that surround us and the people who create them," comments Yulia Bilous, producer of MEGOGO Audio.
You can listen to the podcast for free in the MEGOGO mobile application in the "Audio" section on iOS and Android smartphones and in cars with Android Auto and Apple CarPlay audio systems. The project will also be available on other popular podcast platforms.
"History of Ukrainian Design" is published with the support of the SOVA jewelry house.
MEGOGO Audio is a direction of the MEGOGO media service, which the company launched in December 2019. This is the largest service with audio content in Ukraine, the catalog of which includes more than 1,000 audiobooks and 30,000 podcasts, some of which are self-produced, as well as Ukrainian radio stations.