Yakaboo Publishing is presenting a documentary comic "Blackout: Chronicles of our life at the hour of the war of Russia against Ukraine", creations by Ukrainian illustrators – co-founders of the Kiev visual studio Seri/Count.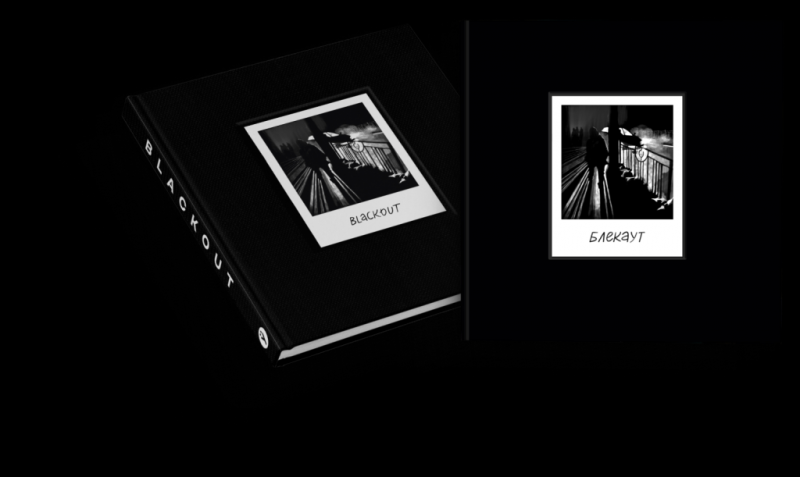 The illustrations vividly and figuratively tell about the last winter, if after a massive missile attack by Russia, millions of Ukrainians were left without light before the coming winter. Doctors had to carry out operations without light, power engineers – without interruption to work transformers and restore measures, practitioners of the National Botanical Garden – ryatuvaty rіdkіsnі roslini, which froze through lack of heat. This malopis is a kind of photo album of blackout hours. All the undertones about small, but heroic twists, the authors became evidence of them, and they demonstrate the strength and resilience of Ukrainians.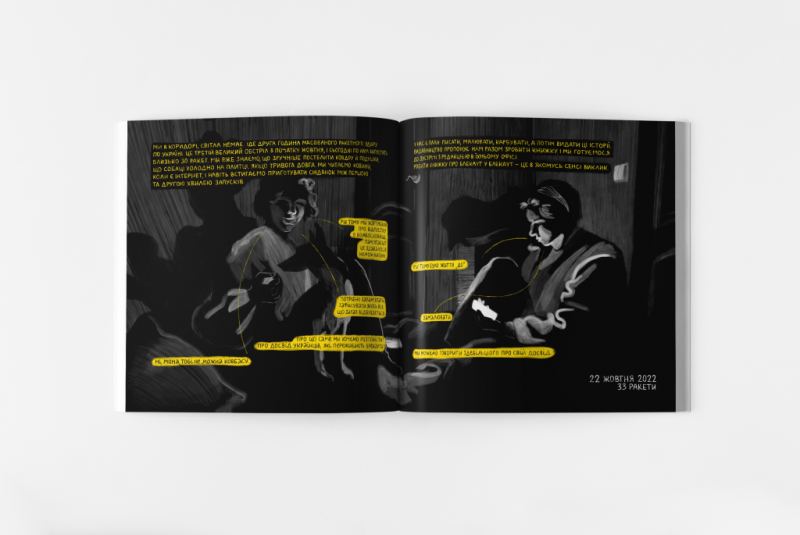 "This book documents the process of creating these books in the minds of the winter of 2023. Little about those, as if we were sitting in the corridor for an hour of worries, and we discussed whether it would be better to include in the book that way, to go from one to the other. Little about those, as we speak with the editorial office, we move to the other side. About those who are connected with relatives and friends, who are experiencing a blackout in other places and villages. We're sticking with new sounds at the bottom and we're experiencing massive rocket fire near the corridor," Anya Ivanenko and Zhenya Polosina tell.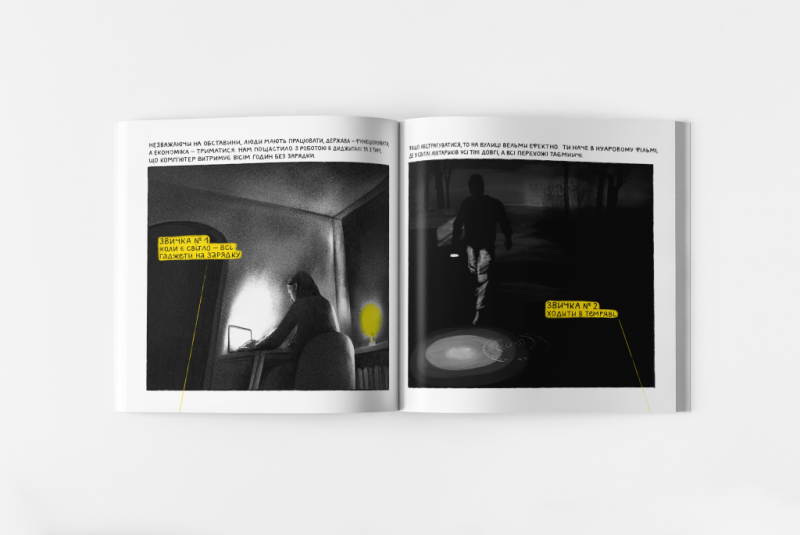 In this book, the leather detail is thought out: if you cut the black fabric lining, from the pasted card, which imitates the polaroid sign, the yellow endpaper "looks light", what is it. So the very thing is extinguished, if you close the book in the beginning from the sights, that having drunk from the five lighted up the story of someone else.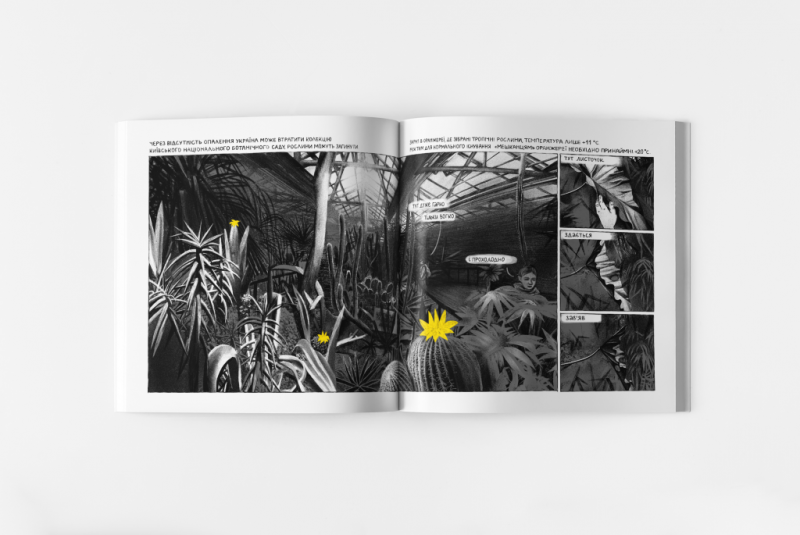 The book "Blackout" was translated into Ukrainian and English languages. The official presentation will be held on May 30 at 18.30 in Urban Space 500. The authors of the book, Anya Ivanenko and Zhenya Polosina, at the presentation will talk about the creative process, which will help them to convey the atmosphere of war and life without electricity to my painting. At the hour of sunset, you will be able to take an autograph from the authors and bring a sample of graphic history.
Previously, Anya Ivanenko and Zhenya Polosina already gained popularity with their robots "Reactors do not vibrate. A short history of the Chornobyl catastrophe", "At the place where I am" and "Kotik, Pivnik, Shafka". The works of Ani Ivanenko and Zhenya Polosina were published in The New Yorker, Deutsche Welle, New Statesman, Financial Times.