Volkswagen Group CEO Oliver Blume convened a meeting of top managers from Bentley, Lamborghini, Skoda, and Seat in Berlin to plan a potential IPO, after Porsche's successful listing in 2020.
The meeting, which included advisors from McKinsey and Goldman Sachs, saw participants struggling to form meaningful IPO narratives for some units because they lacked financial figures, spending priorities, and new model details. Blume, who became the CEO in September 2021, is under increasing pressure to divulge more about his strategy for Europe's largest carmaker, including VW's electric vehicle output, Audi's future models, and North American and Chinese markets. The company is expected to release more details during its March 14 earnings call and at an investor event in Q2.
However, analysts remain concerned that Blume has not provided clear plans to replace his predecessor Herbert Diess's strategy, adding that Audi lacks a robust pipeline of new models. Volkswagen is also lagging behind other brands on profitability. Blume has made significant changes to the company, including putting the brakes on the Trinity electric car project, pulling out from backing autonomous driving startup Argo AI, and shelving a yearly investment update.
However, his shift in management style is perceived as slower than that of his predecessor. Volkswagen is preparing to launch several new battery-powered models, including Lamborghini's Urus SUV, which is a potentially attractive candidate for an IPO.
The carmaker shipped 572,100 electric vehicles last year, almost double European rival Stellantis's sales. However, Tesla delivered 1.31 million electric vehicles, putting VW at risk of falling behind competitors.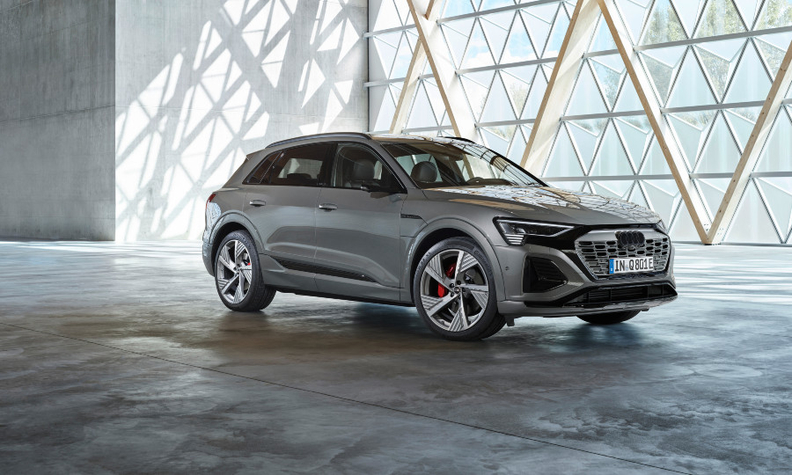 The pressure is on for Blume to reveal more about his plans for VW Group, particularly with regards to its electric-vehicle output, at the upcoming earnings report and capital markets day. Blume's focus so far has been on cleaning house and scrutinizing costly projects initiated by his predecessor, but investors are eager for more concrete plans and strategies.
At a recent meeting with top managers, Blume ordered exercises to strategize on how to pitch an IPO for brands such as Lamborghini, Bentley, Skoda, and Seat. However, some attendees walked away with little new insight into Blume's strategy for the brands, citing a lack of up-to-date financial figures, spending priorities, and new models.
Blume has also put the brakes on the Trinity electric-car project due to software and cost concerns, and walked back Diess's all-or-nothing focus on batteries with a pledge to pursue e-fuels as well. Meanwhile, concerns have been raised about Audi's lack of a robust pipeline of new models, and the main VW brand's lagging profitability.
As Blume attempts to shift the company his way, the competition is speeding ahead, with Tesla making plans to build a new EV factory in Mexico and reiterating a pledge to cut production costs. While VW is preparing to introduce several new battery-powered models, it still lags behind Tesla in terms of deliveries.
Blume has made some progress, with VW's shares soaring recently after the company said it expects revenue to jump as much as 15% this year. However, investors are still waiting for more concrete plans and strategies to be revealed.