Suzuki's factory-fitted infotainment screens have returned to the small-car specialist's vehicles after switching to locally-fitted displays for about a year to minimise production delays.
Japanese small-car specialist Suzuki has returned to factory-fitted infotainment touchscreens – rather than aftermarket displays installed in Australia – as parts shortages ease in the wake of the pandemic.
From late 2021 until the second half of last year, most Suzuki cars in Australia – all models except the Swift Sport hot hatch and S-Cross SUV – switched from a factory-fitted infotainment screen to a non-genuine display installed between shipping ports and dealerships.
The locally-installed infotainment system overcame a temporary parts shortage of the factory-fitted item.
The stop-gap measure kept production lines moving and enabled Suzuki to maintain a steady supply of cars to Australia.
As parts supply bottlenecks have eased, Suzuki has re-introduced factory-fitted infotainment screens since late last year.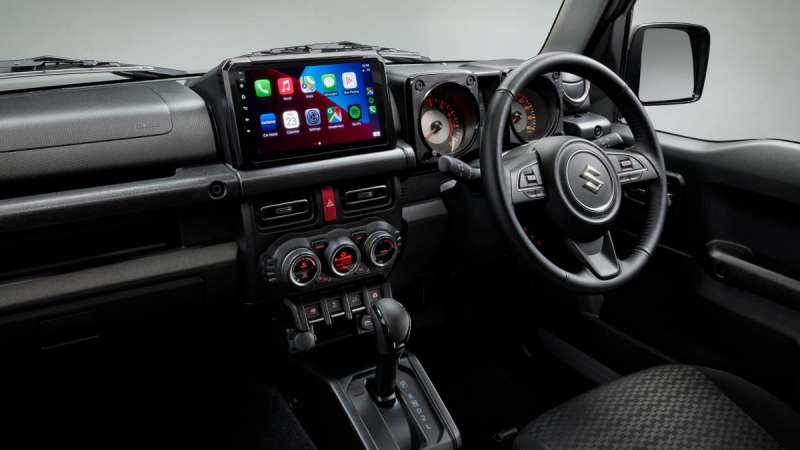 The aftermarket touchscreens were two inches larger than the Suzuki-designed units – at nine inches across, compared to seven – and were equipped with Apple CarPlay and Android Auto, but lacked embedded satellite navigation.
A number of customers noted on social media there were some glitches to Bluetooth connections, phone audio quality, and the rear camera display; Suzuki Australia says its data shows 2 per cent of the non-genuine infotainment systems were the subject of a warranty claim.
Suzuki's website shows the Swift, Ignis and Jimny (standard model, not Lite) have returned to the 7.0-inch screen – though the website has not yet been updated to reflect the same change for the Vitara small SUV.
The Suzuki Baleno hatch was discontinued mid last year – before the Suzuki-designed screens returned – while the S-Cross small SUV and Swift Sport hot hatch were at no point fitted with the aftermarket units.