Stellantis has signed an agreement with Alliance Nickel for the supply of battery grade nickel and cobalt sulphate from the NiWest project in Western Australia, the two groups said.
The deal, the latest struck in Australia by the world's third largest automaker by revenues, confirms the country as a core supplier for Stellantis of materials which are key to producing batteries needed for electrification of vehicles.
It also comes at a time when Chile has announced plans to nationalize its vast industry for lithium, another metal essential in batteries, posing questions among electric vehicle manufacturers over the stability of future supplies and prices of battery materials.
Based on the agreement announced on Friday, Stellantis' binding offtake will amount to 170,000 tons of nickel sulphate and 12,000 tons of cobalt sulphate in total over an initial five-year period, representing around 40 percent of forecast annual production of the NiWest project.
Automotive News Europe Congress: June 13-14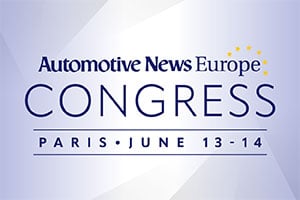 Hear from top executives from Renault, Toyota, Stellantis, Polestar, Ford and Hyundai on Making Sustainability Profitable.
Register today and join us in Paris to be part of the discussion about key issues driving the industry's growth and success during this transformative time.
Learn more & register
The automaker will also invest 9.2 million euros ($10.1 million) to get a 11.5 percent stake in Alliance Nickel. Funds from the equity purchase will be used to finalize and start the NiWest project.
Stellantis CEO Carlos Tavares said the partnership with Alliance Nickel was an important element of the group's plans, which "are built on the foundation of a guaranteed supply of key materials for our battery electric vehicles."
Stellantis has already reached deals for battery materials with McEwen Copper, Terrafame, Vulcan Energy, Element 25 and Controlled Thermal Resources.
The automaker and Alliance Nickel had already signed in October last year a non-binding, preliminary agreement for the supply of EV battery materials.