The Renault Kiger (shown), a mini-crossover for the Indian market, shares a platform with the similar Nissan Magnite
PARIS — Renault and Nissan will invest $600 million to boost their operations in India, including the planned launch of six new joint models.
The companies described the investment as a starting point that will create 2,000 additional jobs in Chennai, where the alliance has a factory that builds cars for both automakers and an R&D center, they said Monday in a news release.
The collaboration in India is one of five new projects announced by Renault and Nissan as part of their rebalanced alliance, which was announced earlier this month. Under the plan, each will hold a 15 percent cross-shareholding in the other, with full voting rights.
Under the previous alliance structure, Renault held 43 percent of Nissan, which in turn had 15 percent of Renault, but no voting rights on Renault's board. That was a continuing source of friction between the partners and led to months of negotiations that Renault CEO Luca de Meo described as "intense."
Nissan will also invest up to 15 percent in Renault's planned electric vehicle spinoff, Ampere.
Renault currently builds three main models in India, all shorter than four meters long to meet India's taxation requirements: the Kwid, a minicar; the slightly larger Kiger crossover; and the Triber, which is available with seven seats.
Nissan primarily sells the Kicks, a small SUV, and the Magnite, which is closely related to the Kiger.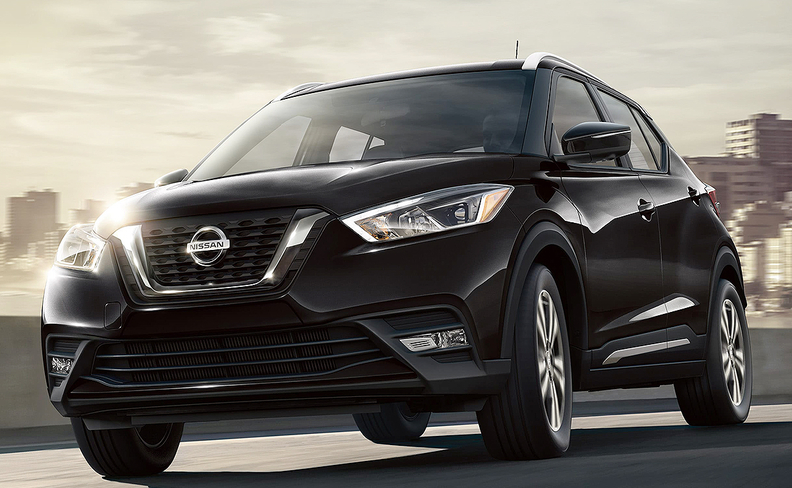 The Nissan Kicks, a small SUV that also shares a platform with a Renault model, the Captur built for the Indian market.
The new models include two full-electric minicars, which would be the first for Renault and Nissan in India. Stellantis has recently started production of the full-electric New C3 minicar for India.
Other models include four new compact SUVs. All new models will be engineered and built in Chennai, the companies said, on common alliance platforms "while retaining the individual, distinctive styling of the respective brands."
A key part of the new strategy is increasing plant utilization to 80 percent through exports, the companies said, without providing more details.
The companies have also adjusted the ownership structure of their Indian operations. Nissan will hold a 51 percent share of the Chennai factory, with Renault holding 49 percent. In turn, Renault will have 51 percent of the R&D center, and Nissan 49 percent.
The Indian auto market has been dominated by Maruti Suzuki, which had 1,118,659 sales in 2022, far ahead of No. 2 Hyundai, with 552,511 sales, according to LMC Automotive. Renault ranked ninth with 87,118 sales, and Nissan was 13th, with 34,565 sales. Passenger car sales in India grew by 24 percent in 2022 to 3,997,996, LMC said this month.
India has surpassed Japan to become the world's third-largest light-vehicle market after China and the U.S, LMC said. The analyst company is forecasting growth of 6 percent this year, with sales reaching 5 million in 2027.