Kia's model calendar is full: at least two new electric cars are to be launched every year – now there is information about the next model launches
When will the Kia EV9 start? So far it is only known that the car will be on the market this year. But at least the production of the large electric SUV should start in the first half of the year.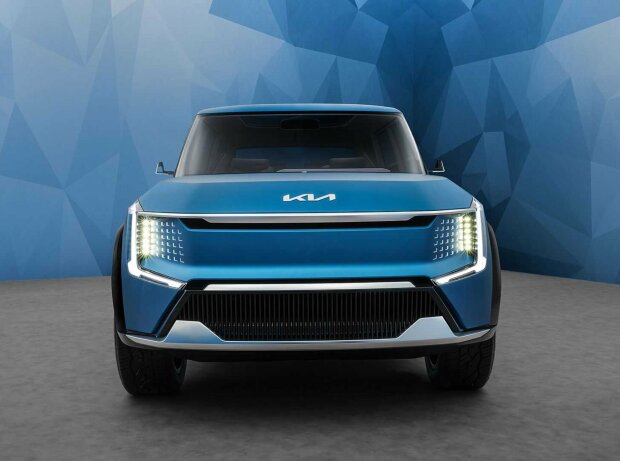 The Korean Metal Workers' Union reached an agreement with management on the production schedule early last week, the Korean Herald reports. The new model will then be manufactured at the Gwangmyeong plant in southwest Seoul. Pre-orders should be possible from April – probably first in Korea.
EV3 and EV4 are said to start in 2024
The location is also to have additional production lines so that two more new electric cars can be produced there from 2024. According to the report, these are small and medium-sized cars, which are referred to by the project names CT and SV. It could be the EV3 and EV4 models, the article says.
Another year later, in 2025, Kia wants to build another electric SUV with the model code OV. It is to be built at the Gwangju plant in south-west Korea. According to Kia, this will only be available in China.
New factory for robotaxis
In addition, the agreement between the union and the Kia management provides for a new factory. It is to be built in Hwaseong – which, like Gwangmyeong, is in the south-west of Seoul, but further away on the coast.
This new factory will also produce electric vehicles, but special vehicles (purpose-built vehicles, PBVs). It is scheduled to go into operation in July 2025. The production capacity will be gradually increased to 200,000 vehicles per year. The PBVs built there will also include autonomously driving small delivery vans for parcel delivery and robot taxis. Kia announced such electric PBVs in May last year for 2025.
In March last year, the second largest Korean manufacturer (behind Hyundai) announced its general electric car plans. After that, at least two new electric cars should come onto the market every year. By 2027, the manufacturer wants to build a full range with 14 electric models. So far, Kia has been offering three electric cars with e-Soul, Niro EV and EV6, the EV9 is the fourth and the models starting in 2024 are number five and six – if another model doesn't start in 2023, there should be two a year .
The Kia EV9, which is almost five meters long, has so far only been shown as a design study (our cover photo). The technical basis is the E-GMP kit. The production version is to be presented in the first quarter of 2023 – at least that's what Kia wrote last summer. That would mean that the unveiling would have to happen in March.
Source: KoreaHerald.com (link in article), Kia on press portal (production version in Q1 2023)