What Alpine teases as the "Electric Sports Show Car" is not a sports car, but Alpine's version of the Renault 5, probably with 160 kW
(Motorsport-Total.com/Motor1) – On May 9th, the Tuesday after next, Alpine will be presenting its all-electric "city sports car" as a design study. In the study called A290_? However, it is not a sports car, but a small hot hatch. The production model is scheduled to start in 2024, as Renault's sports brand now officially reports.
The two included teaser images only show the lettering A290_? at the rear of the vehicle and once the silhouette of a sporty small car with a roof spoiler, which Alpine already showed in 2021: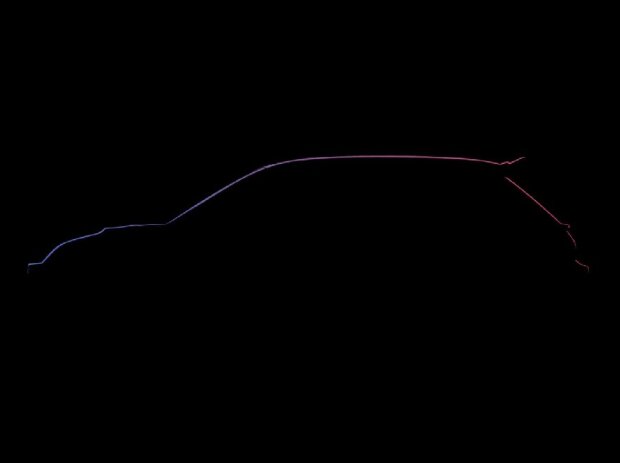 The study is likely to be the Alpine version of the small electric car Renault 5. The picture shows a slightly smaller roof spoiler compared to the silhouette presented in 2021. In addition, a scoop can be seen on the front hood and quite large bumpers, which are possibly intended to make the car appear longer. As with the R5, the technical basis will be the group platform CMF-B. According to rumors, the Alpine R5 will receive the 160 kW motor from the electric Megane. This would make the car 60 KW stronger than the normal R5, which is said to have 100 KW.
With the A290_ß, Alpine is showing the first model of its "Dream Garage", which was presented at the Renaulution press conference in January 2021. After that, three electric models are expected, a small car, a crossover and a sports car.
The unwieldy name of the study reveals what the serial designation of the small car will be: A290_?: As Alpine explains, the name follows the brand nomenclature, in which an A is always followed by three digits. The "2" refers to the size of the vehicle, the "90" stands for a "sporty multi-purpose vehicle", while the pure sports vehicles such as the combustion coupé A110 (test at Motor1) bear the number "10". The "?" finally refers to the beta version, usually called study in the car industry. Accordingly, the production car should be called the Alpine A290.
The presentation in Bristol (Great Britain) will be broadcast live on 9 May from 10:30 p.m. at https://events.alpinecars.com/de/. The study will be presented by Alpine boss Laurent Rossi and chief designer Antony Villain.
From April 28th to 30th, 2023 you can win an invitation to the presentation of the show car. On these days, you should take a picture of the QR code displayed on Alpine's racing cars – at the Formula 1 race at the Baku City Circuit in Azerbaijan and at the 6 Hours of Spa-Francorchamps. This QR code is the key to enter the raffle for tickets to attend the event.