China's BYD Atto 3 has been hit by a circa-$3600 price increase, removing its title as the cheapest electric vehicle in Australia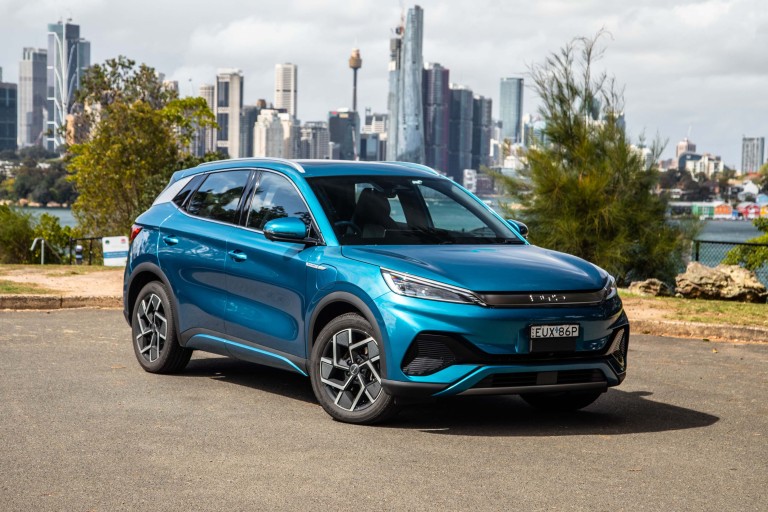 Snapshot
2023 BYD Atto 3 pricing and features
Electric SUV now priced from $48,011 plus on-roads
Standard range and extended range variants available
UPDATE: 2023 BYD Atto 3 electric SUV hit by price rise
The 2023 BYD Atto 3 electric SUV has received a hefty price rise for new orders, just three months after it launched in Australia.
It is now priced from $48,011 before on-road costs for the Standard Range and $51,011 plus on-roads for the Extended Range, representing an increase of $3630 for both variants.
It means the BYD Atto 3 is officially no longer the cheapest electric vehicle in Australia, a title it held at $44,980.92 drive-away in Tasmania, versus $44,990 drive-away nationwide for the MG ZS EV. It was more expensive in all other states and territories.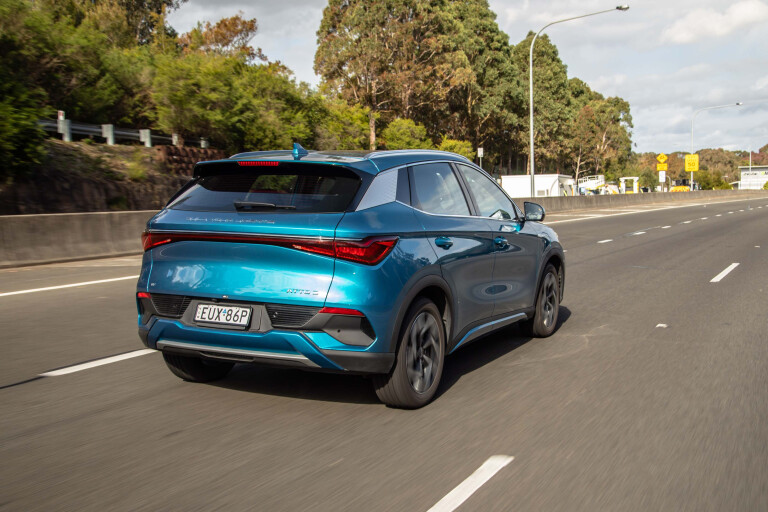 Existing order holders will be protected from the price hike, however, new ones from yesterday, December 8, will be required to pay the increase.
EVDirect, the third-party distributor for BYD vehicles in Australia, has not provided a reason for the increase, however, it is likely a result of increasing manufacturing and shipping costs.
A message sent to existing order holders by EVDirect said: "Today we will be releasing a new price for the Atto 3, which will apply for any new orders of the Atto 3.
"For clarification as an existing order holder your vehicle price will remain the same and the price increase will not apply to your order."
2023 BYD Atto 3 pricing
| Model | Pricing | Change |
| --- | --- | --- |
| Atto 3 Standard Range | $48,011 | up $3630 |
| Atto 3 Extended Range | $51,011 | up $3630 |
Our original story, below, continues unchanged.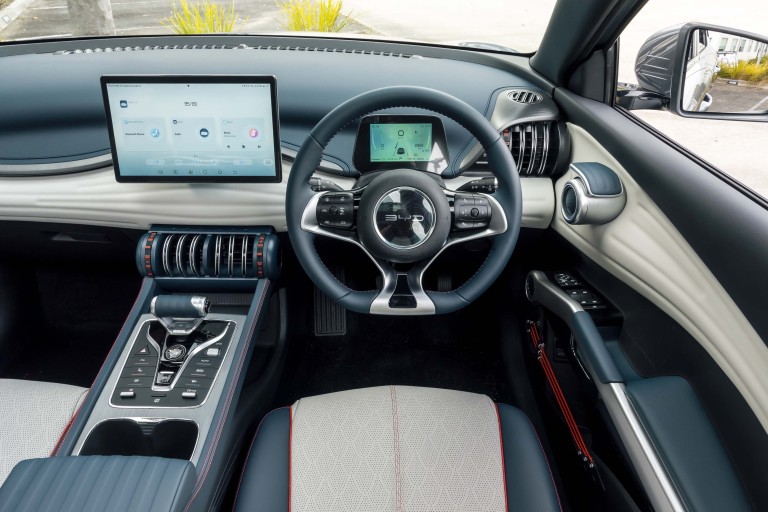 November 21: BYD Atto 3 receives five-star safety score
The 2023 BYD Atto 3 electric car now carries a five-star ANCAP rating in both Australia and New Zealand following the resolution of child restraint issues.
Read our full coverage of the ANCAP testing problems the car has faced in recent weeks using the link below.
The story to here
May 10: Extended Range now available in new colour
The 2022 BYD Atto 3 Extended Range is to be offered in metallic red, the company has announced.
Buyers can place an order for the new colour from tomorrow, May 11, with deliveries set to commence in October this year.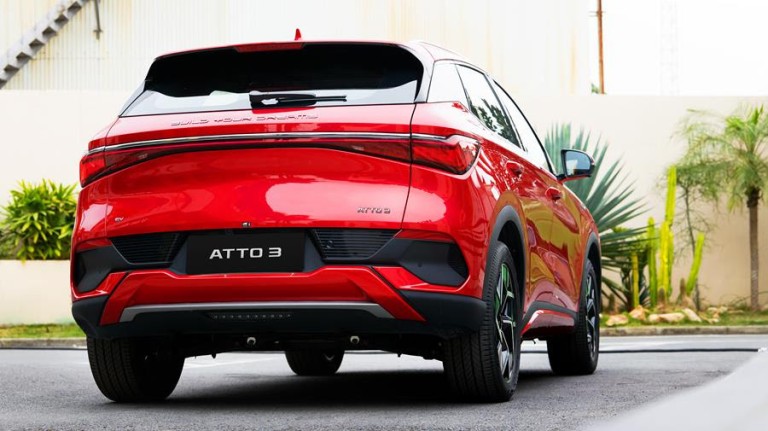 There will be a limited number of cars available in red for delivery in 2022, BYD has confirmed, so customers are being advised to get in early if they want to purchase one or change their existing order.
Learn more about the Atto 3 EV in our pricing and features story below.
February 19: 2022 BYD Atto 3 pricing and features revealed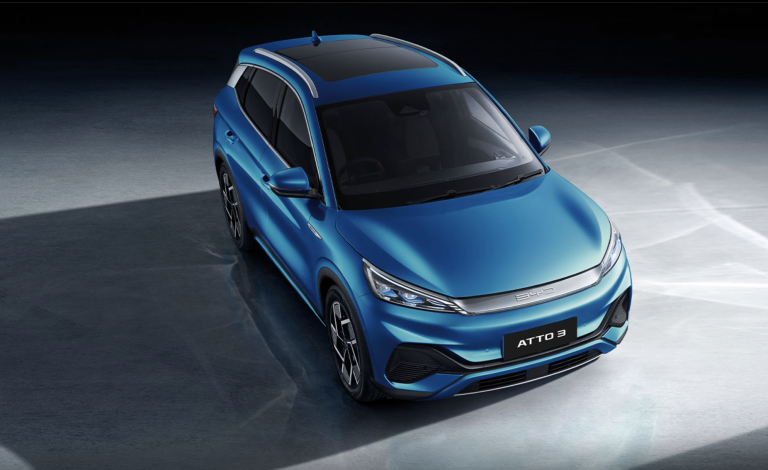 BYD's local distributor, EVDirect, has launched its long-awaited first mass market EV, the Atto 3 with a headline drive-away price of $44,990 – as long as you live in Tasmania.
From launch there are two versions available: the 50kWh battery-equipped Atto 3, which has a base price of $44,381, and the 60kWh, which starts at $47,381. All prices appear to be before any state-based incentives.
The NSW drive-away price for the 50kWh battery comes out at $47,110, the ACT $45,607, Queensland $45,984, Victoria $47,131, SA $46,784 and WA $47,931.
UPDATE, April 5, 2022: We've now driven the new electric BYD Atto 3 SUV. Read and watch our review at the link below.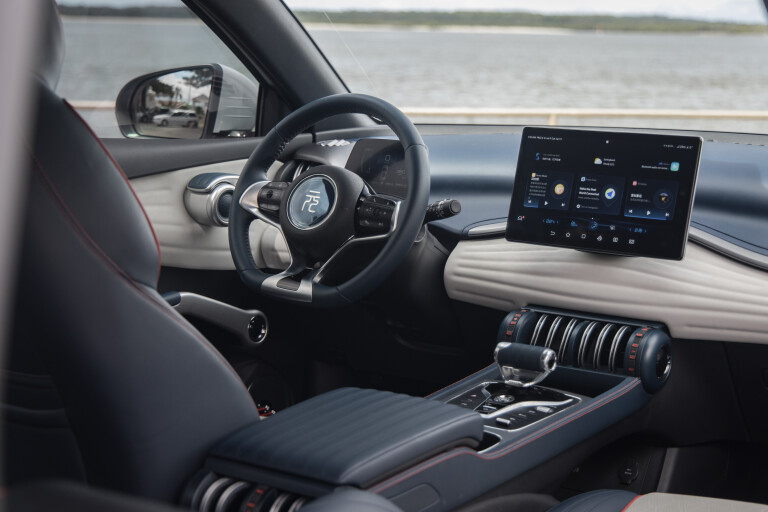 At a red carpet event tonight in Sydney, EVDirect CEO Luke Todd announced a $500 million finance deal with Taurus Motor Finance, and is offering in-house finance at 4.99 per cent – equating to around $200 per week over five years.
While the company has no dealerships and all transactions are online, deliveries and servicing are via MyCar services centres (formerly Kmart Tyre and Auto).
Additionally, EVDirect signed an agreement to raise $200 million via a green bond.
Todd also told Wheels this week that EVDirect has the capability to produce 15,000 Atto 3s for the Australian market with the option to double capacity should demand outstrip supply.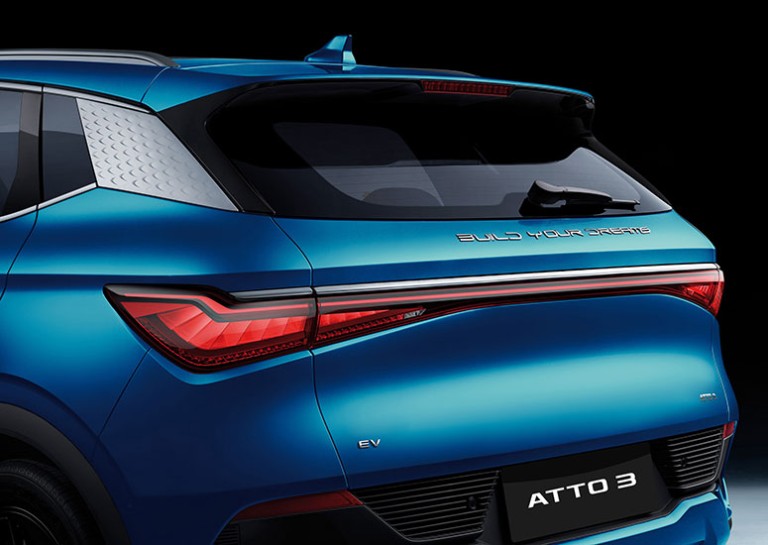 The Atto 3 is a front-wheel-drive compact SUV and will go into battle with its Chinese compatriot, the MG ZS EV, currently in the process of getting a facelift, range boost and significant specification improvement.
With a single 150kW/310Nm electric motor up front, the Atto 3 will accelerate to 100km/h in a claimed 7.3 seconds
BYD's Blade battery powers both versions. The 50kWh has a WLTP range of 320 kilometres and the 60kWh 420km, with NEDC figures coming out 20 per cent higher. Both have a longer claimed range than the MG and, if accurate, are competitive with more expensive offerings from Polestar, Volvo and Nissan.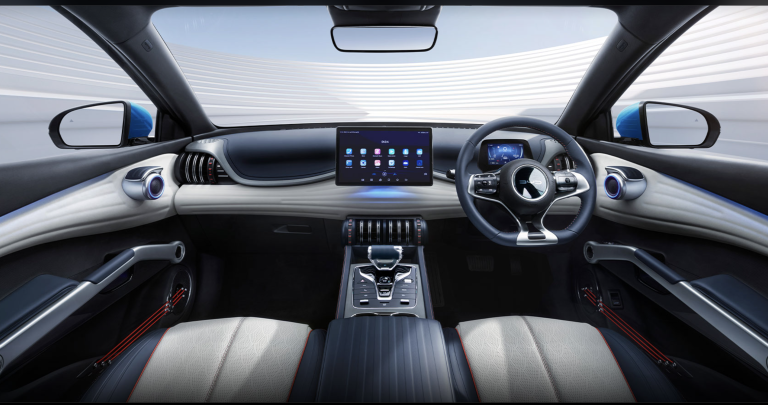 BYD is offering a seven-year warranty for both the battery and the car and servicing is, again, through MyCar.
August 24, 2022: BYD warranty detailed
BYD's Australian distributor has finally offered a full breakdown on what its warranty and servicing plan will entail. It's not as long as originally described, and a number of items on the vehicle have an even shorter warranty.
Get the details at the link below, and watch our video below.
Story continues
Although the car is based on BYD's third-generation EV platform, DC charging maxes out at 80kW, some way below most of the competition, MG excepted. When charging at maximum velocity through its CCS2 port, the Atto 3 will charge in around 90 minutes.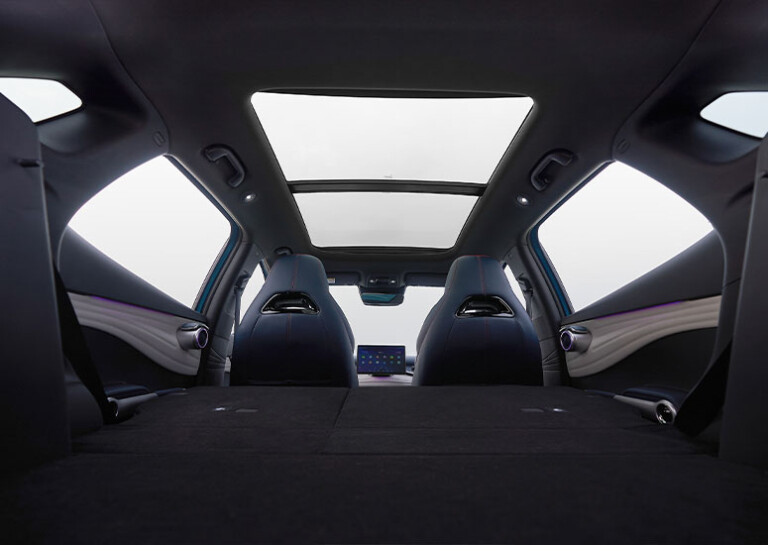 Overall equipment levels appear generous, with electric front seats, a huge 12.8-inch media screen, which can rotate between portrait and landscape views, a solid safety package, sunroof, eight-speaker Dirac stereo and up to 1330 litres of cargo space.
The only available option on the Atto 3 is either grey or blue paint for $700, while white is free.
The Atto 3 is available to order now with a $1000 refundable deposit at evdirect.com.au