Brutalist architecture is a style that elicits diverse reactions, ranging from admiration to rejection, due to its varied forms, which can be sculptural and expressive or monolithic and repetitive.
Although it originated as a subcategory of Modernism in the 1950s, Brutalist buildings continue to be a popular topic of discussion in architectural discourse today. This is partly because they often photograph well, with their raw concrete textures and dramatic shadows.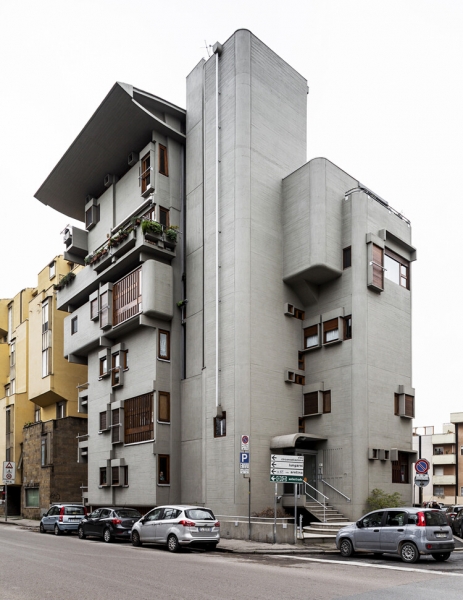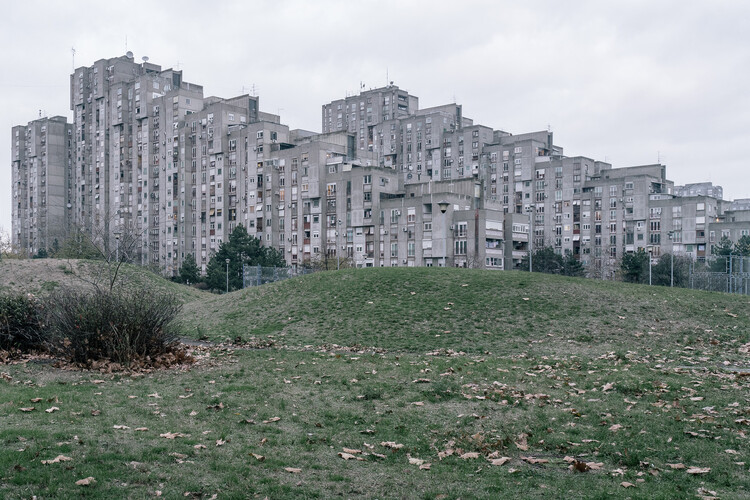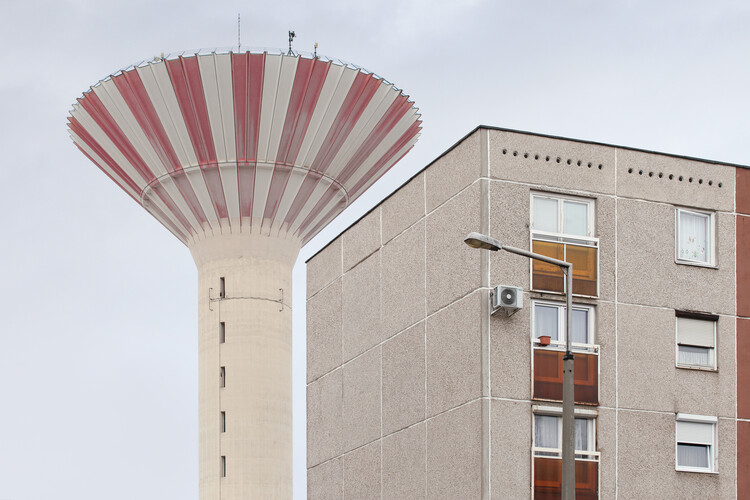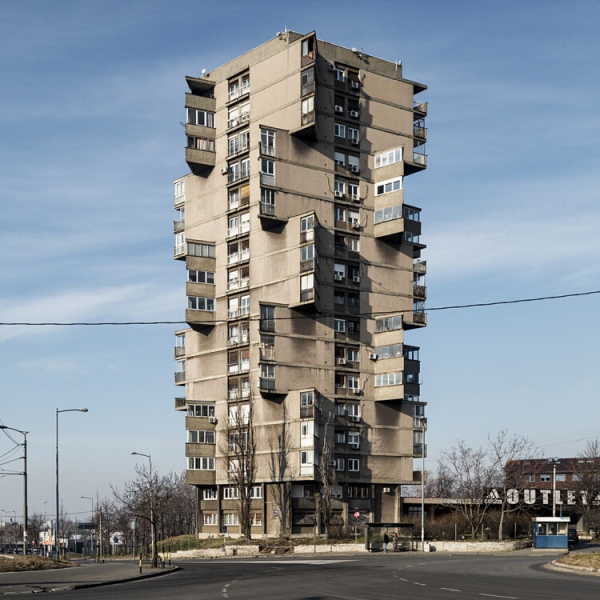 Since most people experience architecture through photographs, photographers of Brutalist architecture have played a significant role in shaping our understanding of this style. They use various visual and compositional techniques, as well as subject matter, to tell diverse narratives of this highly evocative style. Some photographers choose to capture Brutalist architecture in black-and-white to emphasize its emphasis on form and materiality, allowing the architectural elements to take center stage while highlighting the dramatic interplay of light and shadow.
For instance, Rodolfo Lagos' snapshots of Barcelona's Brutalist landmarks are in black-and-white, highlighting the geometric exteriors of icons such as the Colon Building and Claudio Carmona's Autopistas Acesa. Similarly, architect Hadi Mroue's black-and-white photographs of Beirut feature rectilinear structures designed by Antoine Romanos and Gregoire Serof that emphasize the slab form of their roofscapes.
Colon Building / Josep Ribas González, J. Anglada, D. Gelabert (1971). Image © Rodolfo Lagos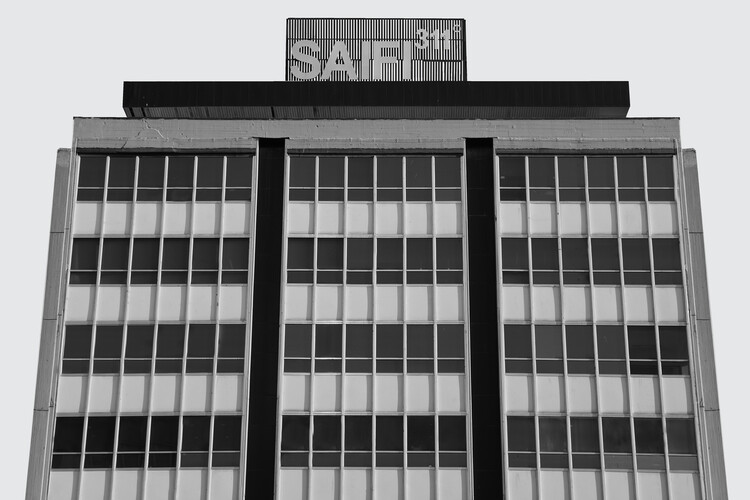 When color is favored over the traditional Brutalist approach, a new understanding of the architecture emerges in different contexts. Architecture photographer Roberto Conte's photo series showcases Brutalist buildings from the 1960s to '80s in Barcelona and Madrid, creating a vibrant contrast between the pale grey concrete of residential buildings and the ground-level trees and vegetation hanging from balconies. Conte's use of color adds a certain lightness to the concrete forms, blending them into the surrounding landscape. In contrast, Lagos' black-and-white images emphasize the heaviness of Barcelona's Brutalist structures, with vegetation retreating to the background.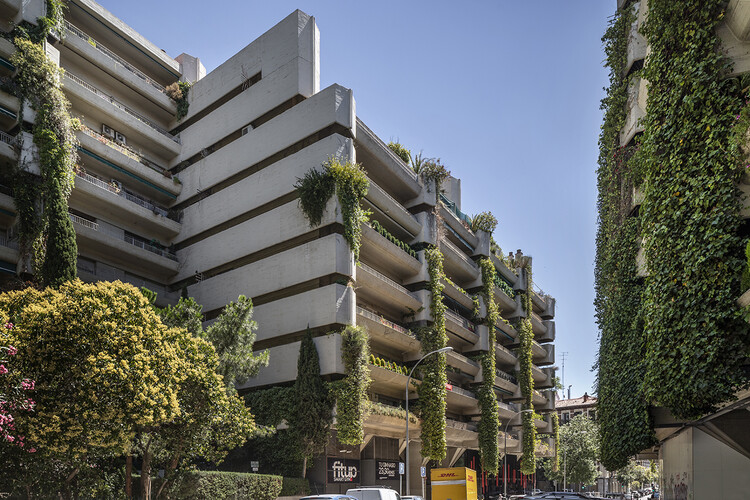 Even in cooler climates, color or a lack thereof can create emotive representations of Brutalist architecture. Alexander Veryovkin's photographs of Soviet-Era monotowns for Zupagrafika showcase selectively painted facades in winter, contrasting with the white snow and accentuating the imposing scale of the many apartment buildings. Alexey Kozhenkov's photo series "Spaces for Winds" depicts the Brutalist architecture of Belgrade's outskirts with an emphasized scale, featuring lone figures looking up at the boxy balconies and windows of residential complexes.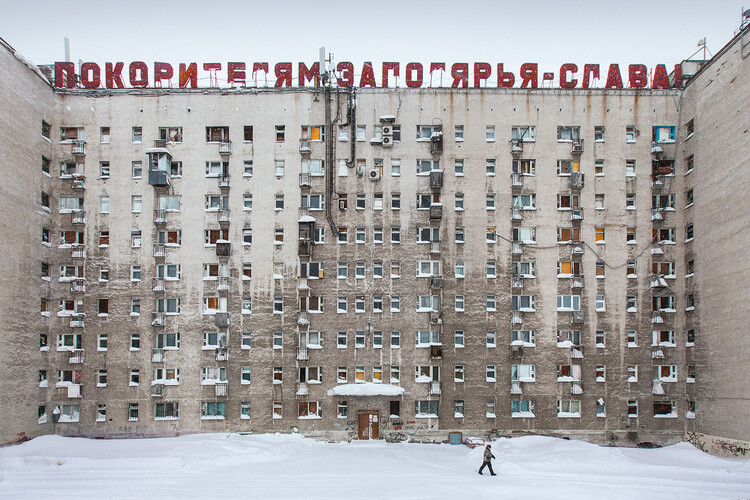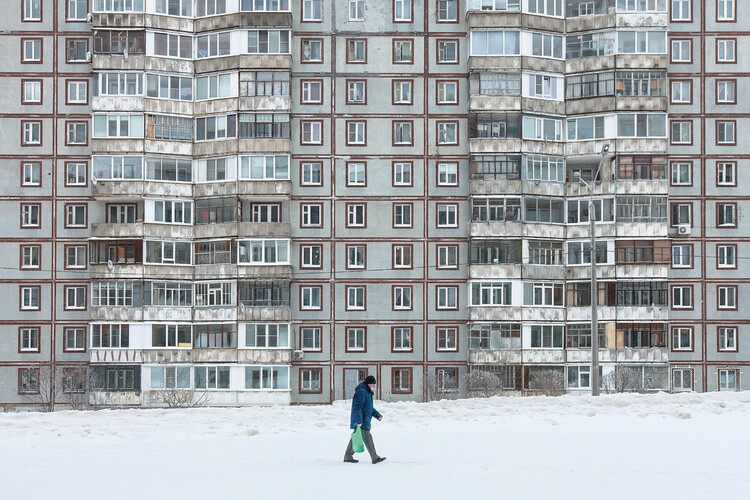 While Brutalist architecture has been criticized for its monumentality and perceived lack of care for the human scale, Iwan Baan's photography of African Modernism prioritizes a more people-centered perspective. Baan's documentation of Nairobi's Wakulima Market emphasizes the activity of trading taking place and depicts Lusaka's University of Zambia through the ground-level viewpoint of students and faculty in communal areas. In one image of the iconic Kenyatta International Conference Centre (KICC), the norm of architectural photography is eschewed, featuring a suited man using his phone perched on a balustrade.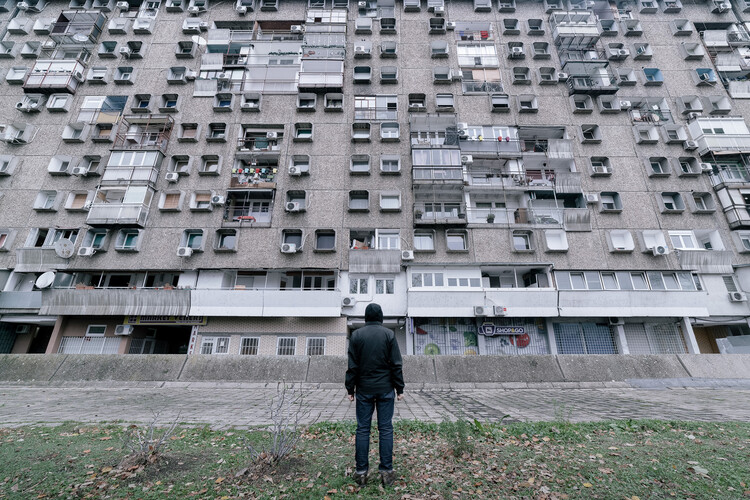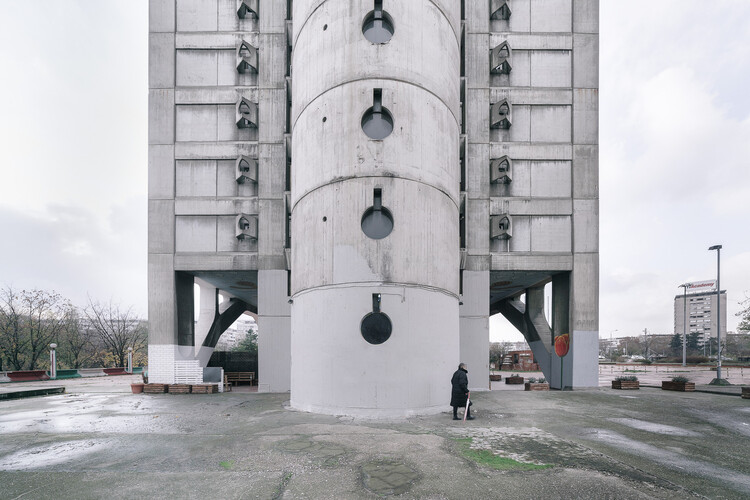 Overall, the approaches to photography of Brutalist architecture are as wide-ranging as the buildings themselves, incorporating color, composition, scale, and human elements to create unique and emotive representations.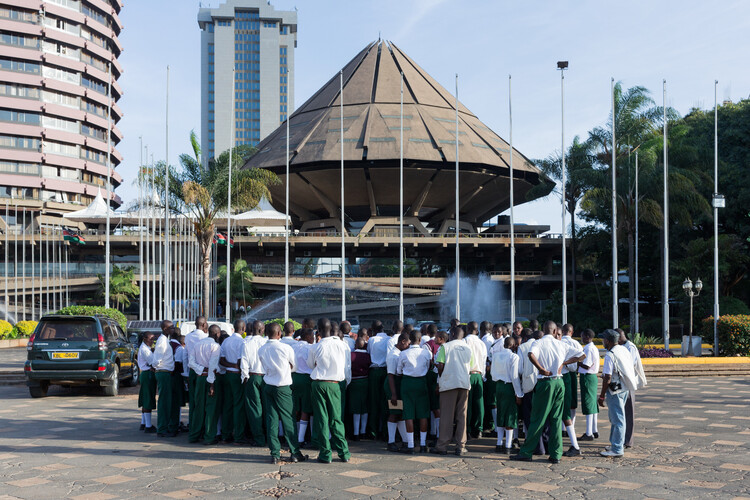 In short, photography is a powerful tool to interpret Brutalist architecture in various ways. By focusing on color, photographers can create either a vibrant and light representation of concrete forms or an emotive and heavy one. The use of scale, composition, and the human element can also convey different meanings and interpretations of Brutalist buildings. Ultimately, the beauty of photography lies in its ability to capture the essence of architecture and convey it to a wider audience, regardless of their prior knowledge or understanding of the subject.