Working with each, he used unusual printing methods.
Ai Weiwei has created three new prints in collaboration with the online gallery Avant Arte. They reflect the Chinese dissident artist's position on freedom of speech and migration.
The first, "Middle Finger in Black," refers to one of Weiwei's iconic series, "Exploring Perspective," which he started in 1995. In it, he gives the middle finger to landmarks around the world – symbols of oppression of various kinds. Silk-screen printing on a black background depicts an ornament of middle fingers, hand-crafted with sheet white gold.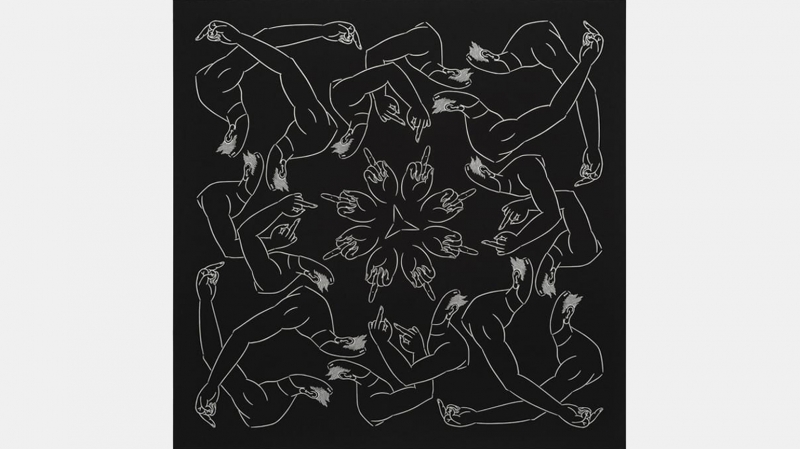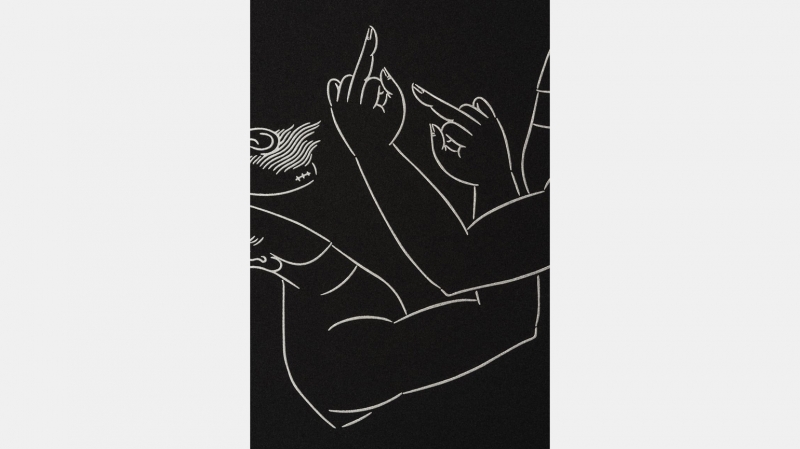 Conceptually similar, Free Speech overlays images of the Twitter logo bird onto brightly colored barbed wire. The eleven-color screen printing contains phosphorescent details and is an homage to the artwork that Weiwei's father, a Chinese dissident poet, cut out of paper.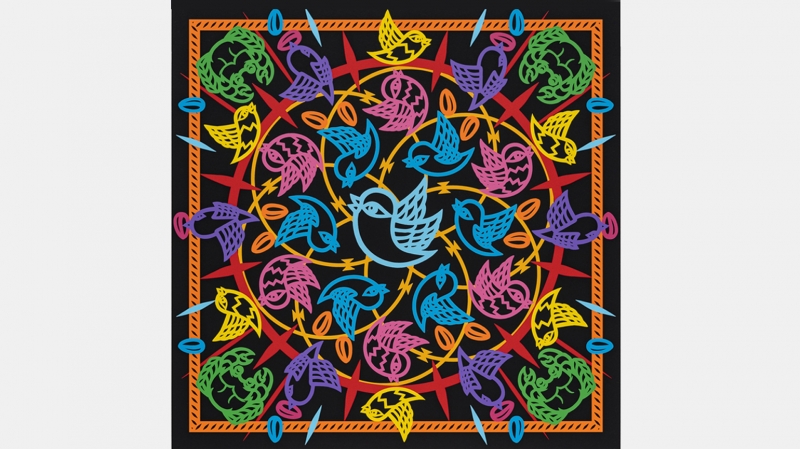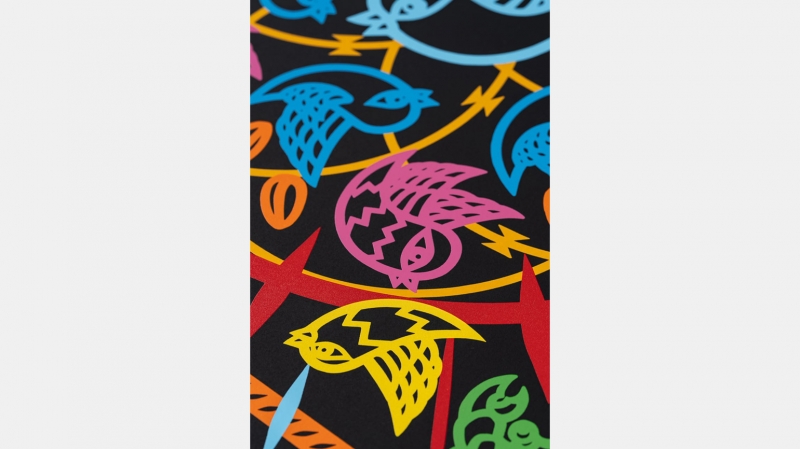 The Flow of People print has a bright yellow background, and people walk in circles as security cameras look ominously the other way. The image was taken using a shiny aluminum substrate. "If there is one refugee, then we are all refugees," the artist says in a statement. "You see the print and yourself in the reflection at the same time."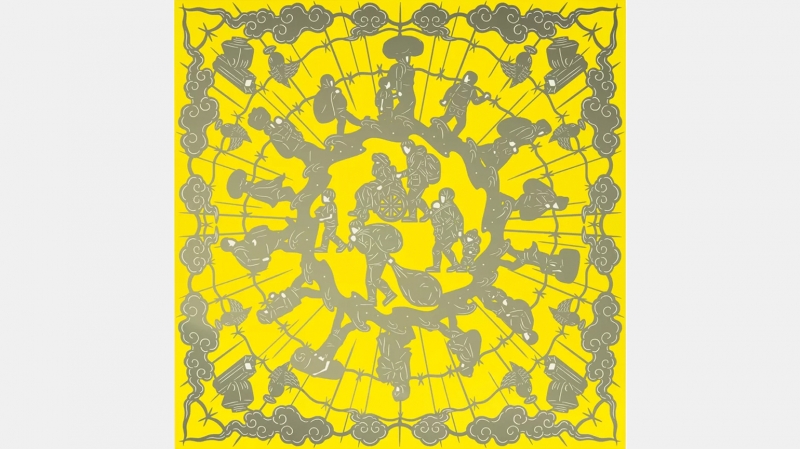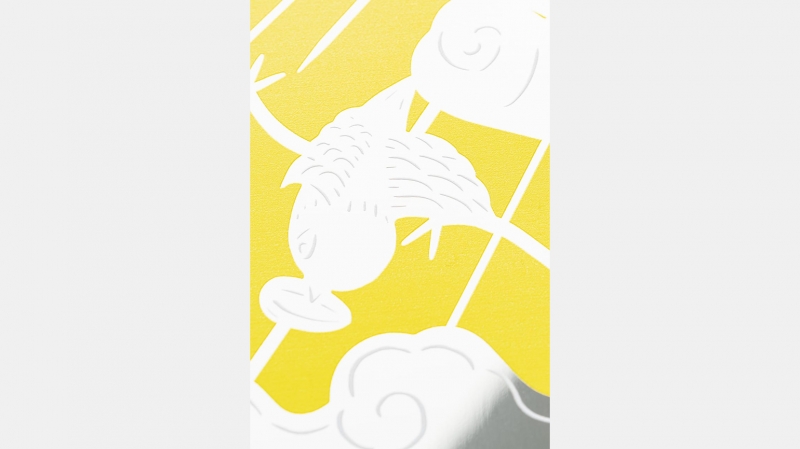 Each work is printed in 100 copies, available for purchase for $1,022, $1,363, or $1,419 May 11 at 6:00 AM PT on the Avant Arte website.