Design Bureau 2LG Studio from London, as is already clear from the title, consists of two people. In their view, their work can be described in a few words: simplicity, elegance, functionality and color. They take seriously the fact that every item in the house had a voice and could resonate with a resident, and also to respect the past.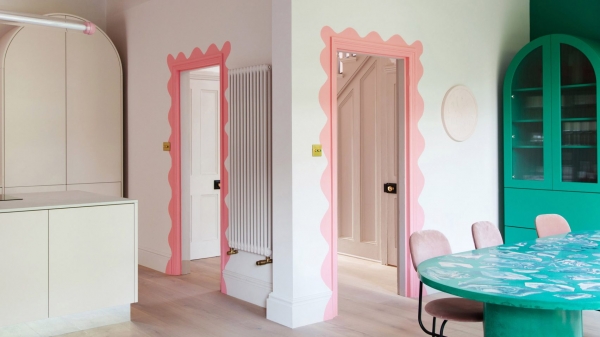 Now designers decided to take their voices and transfer them into the space of his apartment. The house has two functions – it combines working and living. So it was very important to approach the matter in order not to cross the boundaries of one and the other.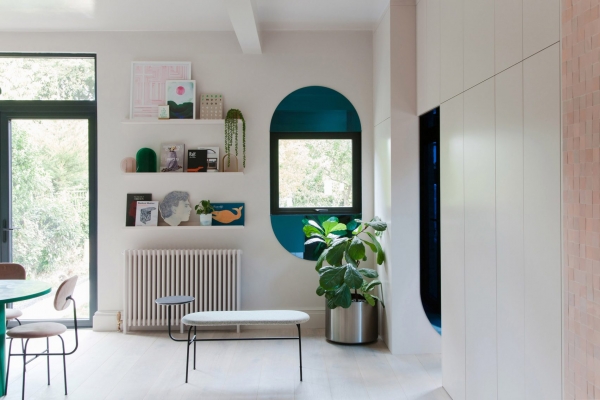 Details of the interior, which determine its overall picture: arches, arched cabinets and pastel colors. Colors are mainly turquoise and coral, and the rest – they are the same, only in a different gradation is to dark or to light shade. There are as such no sharp edges, everything's rounded forms, in addition to direct lines that are unable to mutate – wall, fireplace, doorway, wardrobe.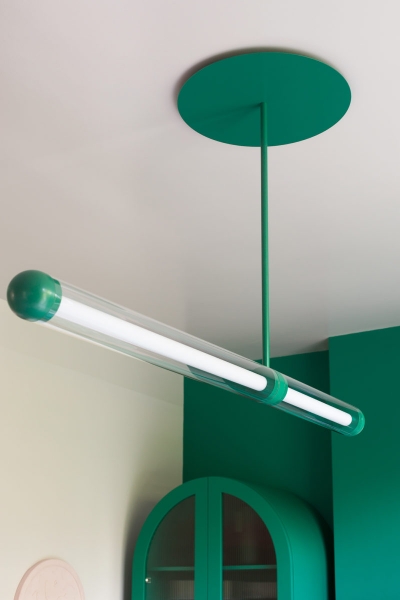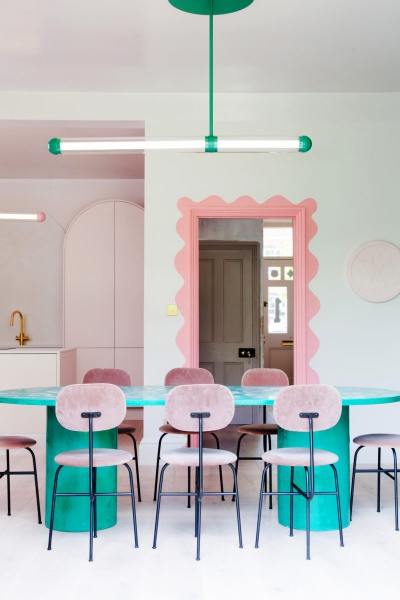 For storage there is a place everywhere, because the hidden "vault" are literally in every room. This can help to not clutter the room with unnecessary items. And in one of the cabinets even features a small "study" — built-in Desk with a computer, which when closed back into a normal wardrobe.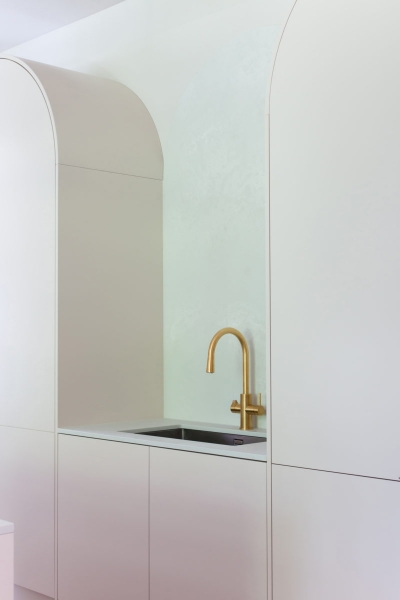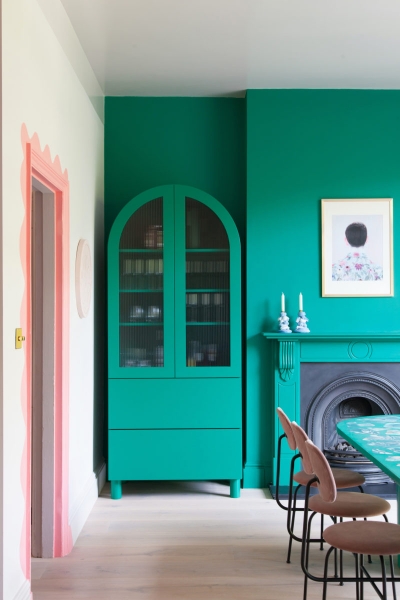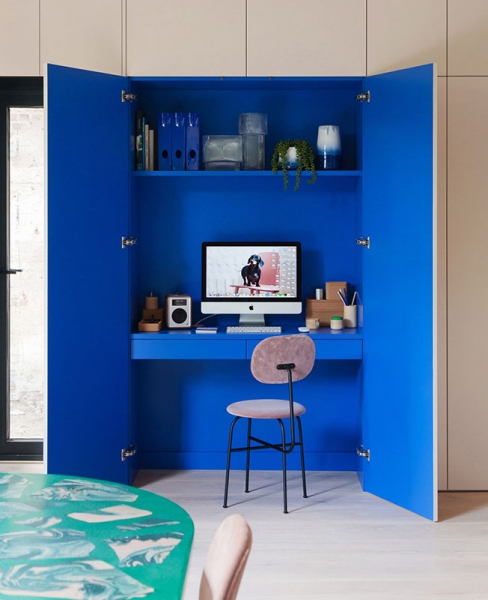 The kitchen table is made in two colors to combine a sense of the kitchen and living room. And, speaking of votes, this Desk even gave the name – "Stanley" in honor of Director Stanley Kubrick, whose work inspired the designers of courage in working with the form.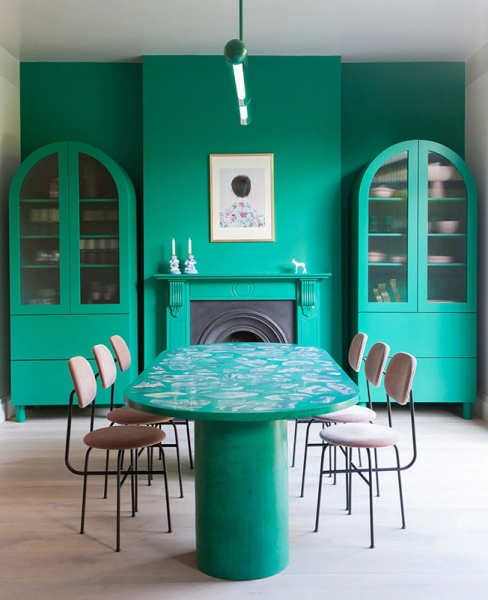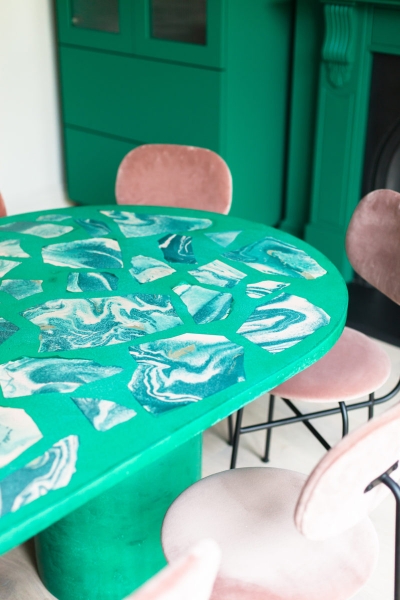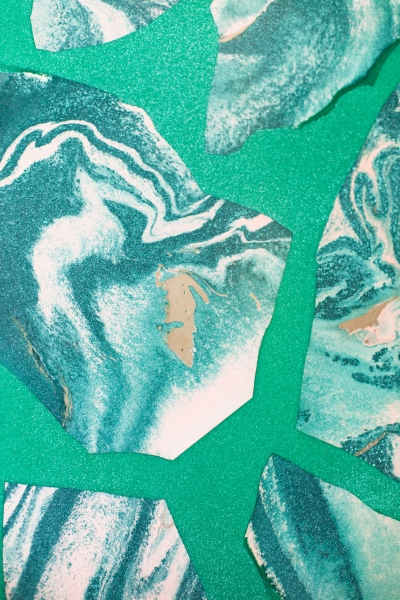 One of the dark things by color in the house is a dark blue carpet coming down the stairs. He arrived here as a memory, because in 1870, when I built this house here was exactly the same shade. And this small detail just expresses the attitude of the Bureau to the past, and, while not limiting in the experiments.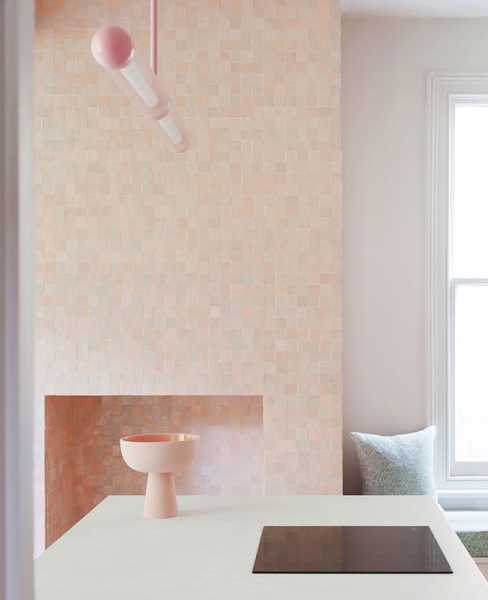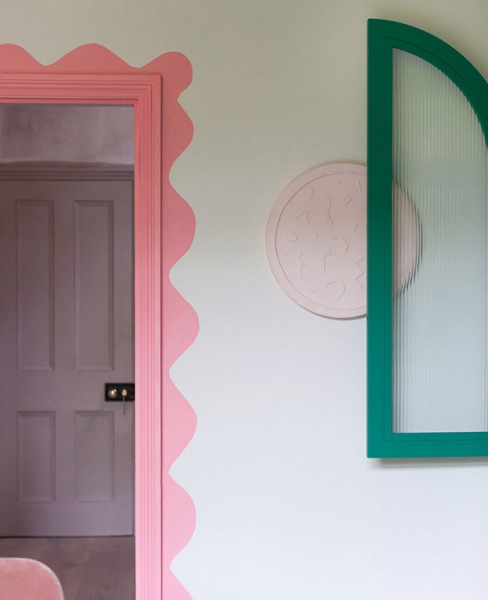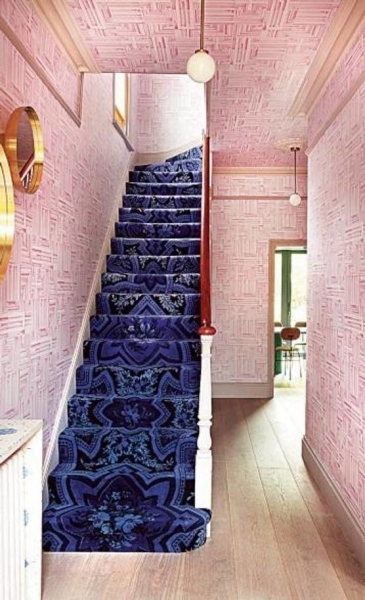 Photos: Megan Taylor