When a man knows all the preferences of its halves and understands all her "whims" — he is ready for the most daring experiments and an unexpected pleasant surprise.
To the design and arrangement of the apartment, the customer reacted very sensitive. For the convenience the apartment is equipped with smart home and office and the kitchen is equipped with professional equipment with the latest in science and technology.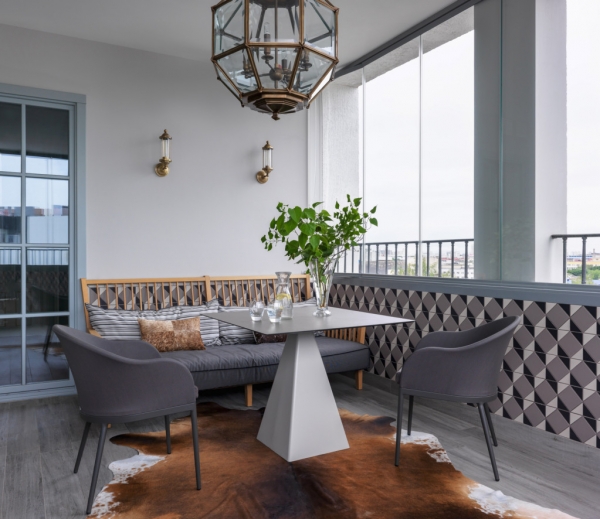 For the decoration you selected the light palette shades: white and soft gamma grey. Neutral colors are the perfect backdrop for interior filling.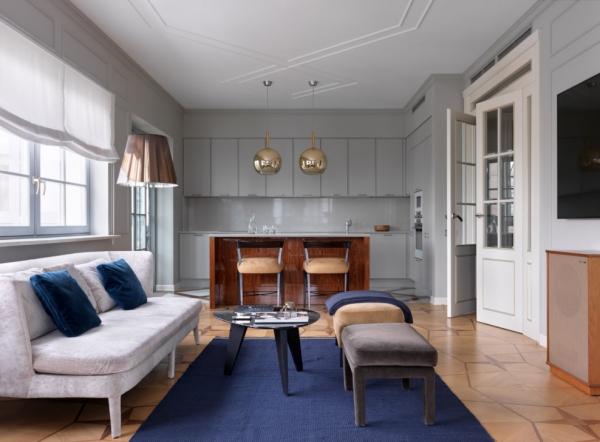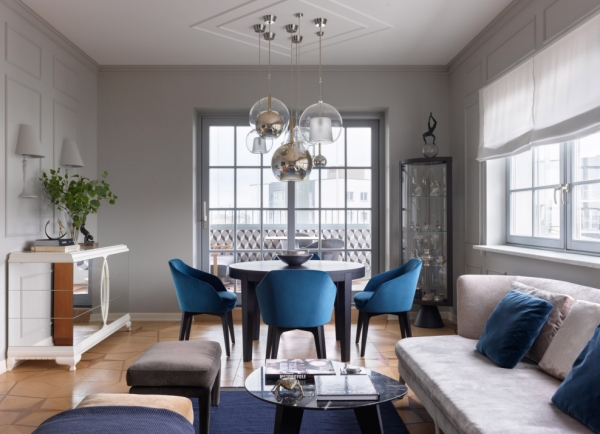 The furniture is made in the spirit of French modernity, it reflects the preferences of the future mistress. Smooth elegant lines, mirrored and glossy surfaces create a special sensual atmosphere. Piece of laminated flooring maintains the selected style. However, the tone sets the collection of sculptures in the art Nouveau style, collected personally by the customer.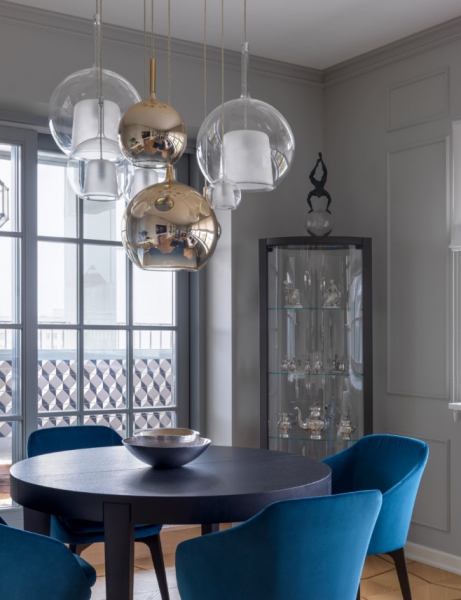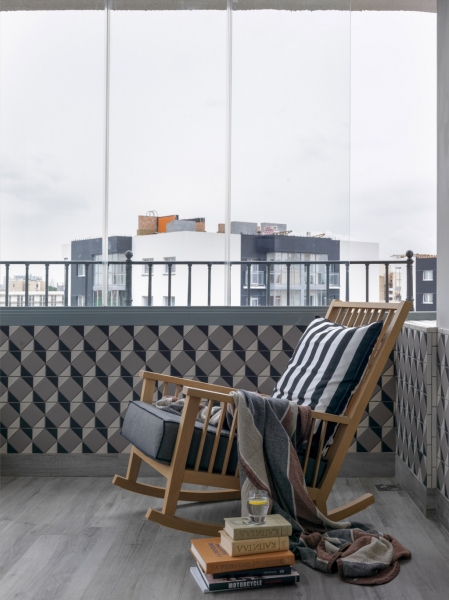 Wood grain kitchen Islands dilutes the muted colors and adds dynamics to the interior.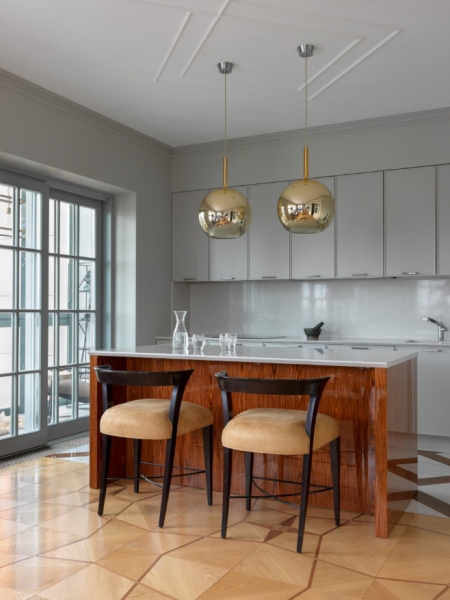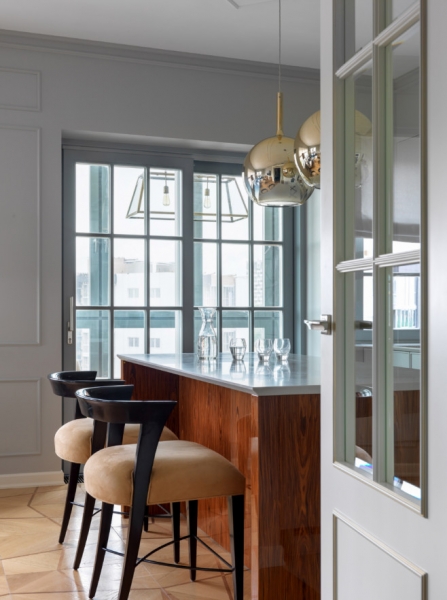 The apartment is decorated in the same style, so the rest of the apartment is the logical continuation of the interior.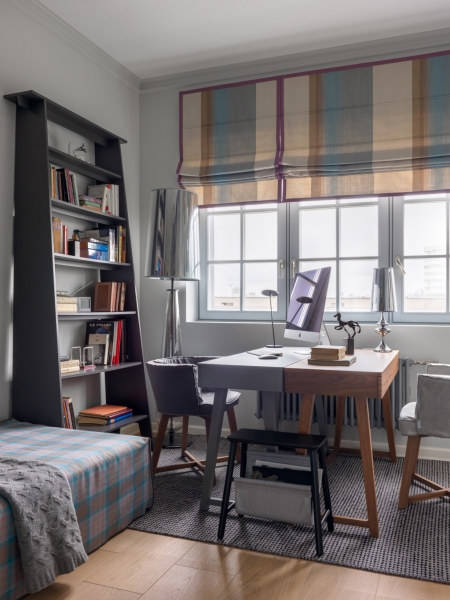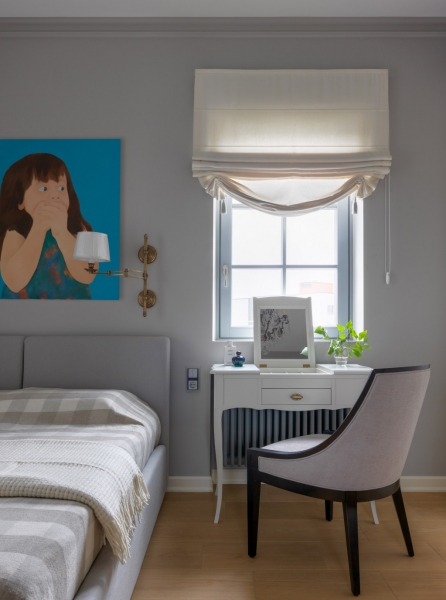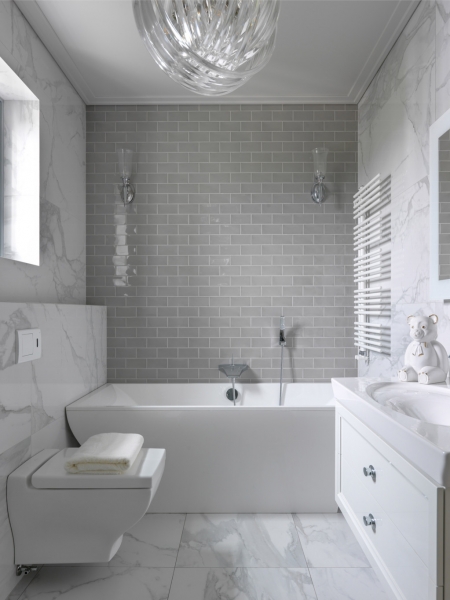 Most of the furniture is custom made according to sketches of the designer that made it possible to reflect the style and according to customer's requests.