How to connect the pieces of modern art and eccentric design and shop for clothing? Crazy store project in West London from creatives Selena Beaudry, Clemmie Myers and Natalie Tredgett shows by example that this is the most dissimilar things can naturally coexist in the same space.
1
The space store
The authors of the project initially, the easy way was not looking to create something perfect and unique, they came up with a family that lives in this store. Each gallery belongs to one of the members of the family, and therefore has a his character and habits.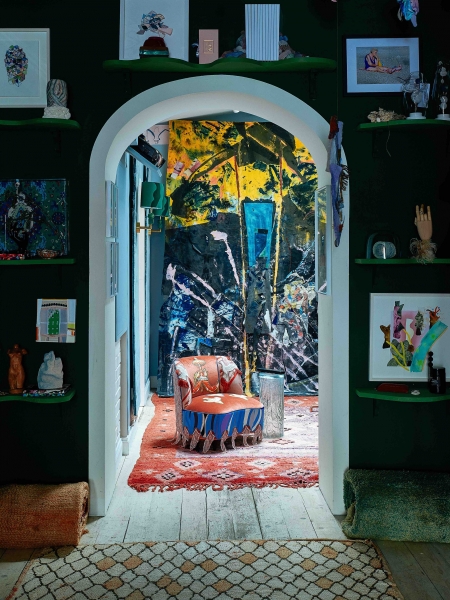 Located among a parade of shops in the area Notting hill, shop Mr. and Mrs. Bateman offers a combination of art, fashion and household items that reflect the bizarre way of life of a fictitious family called Batemans.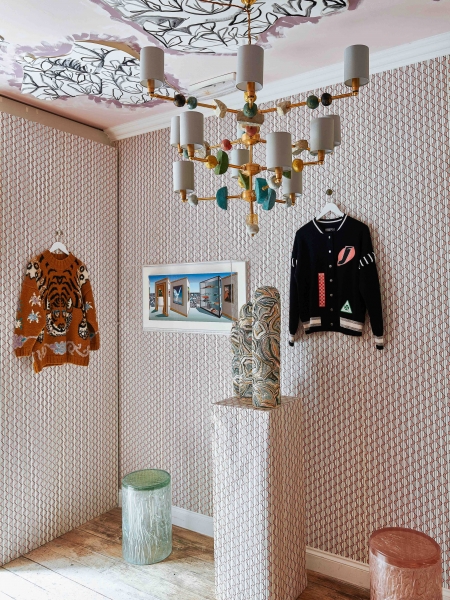 Store and his past history was created by artist Selena Beaudry, dealer of vintage clothing Clemmie Myers and interior designer Natalie Tredgett. Together they sought to create an exciting retail space where customers "can escape into a fantasy world and feel like a part of the history of the magical world".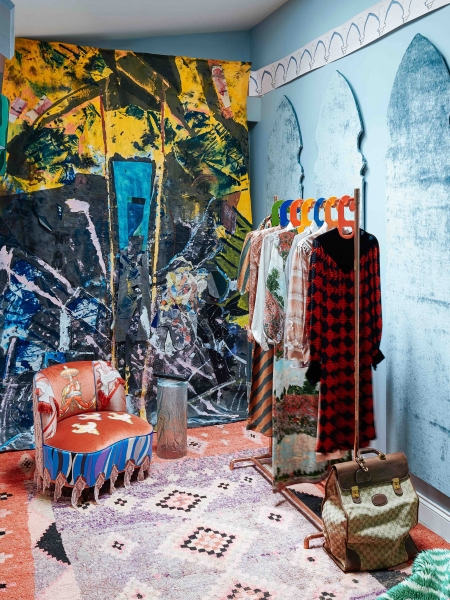 Batmany travel around the world and are patrons. Their unique collection tells us a story about who they are, where they've been and where you're going
Selenium Beaudry
—
Artist
The space is divided into seven decorative walls, each room refer to the character or his story: Mrs. Bateman, Mr. Bateman, groomsman, Landscape of dreams, Vincent's office, a library and a room of things.
When a visitor passes through the installation, it gives an idea of each person through literal and abstract allusions; their interpretation allows them to personally create a family history. The visitor becomes a voyeur
Selena Beaudry
—
Artist
2
Seven magnificent rooms
The walls of the store painted in custom colors, created by Beaudry, Myers and Traghetto.One room is centered by a huge chandelier designed by London artist Margaret Wittig, composed of colored resin pieces, connected by thin copper poles.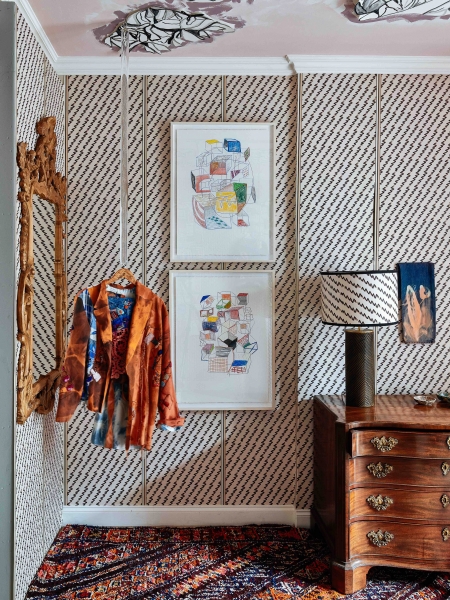 In another room is a large, splashed with paint wall under the pendant called "the fall of the symmetry" of the artist from Los Angeles Willow Georghiou, which contrasts with the red carpet in Navajo. The situation here includes Slipper chair, Tredgett created using fabric from vintage clothing.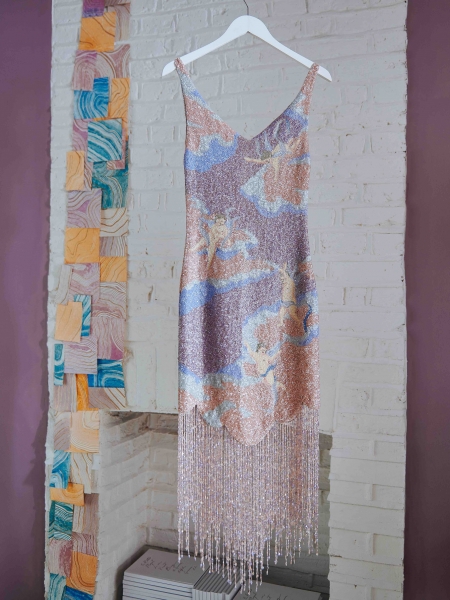 Another room boasts a zigzag walls and wooden decorative items offered by specialized dealers furniture James Graham-Stewart.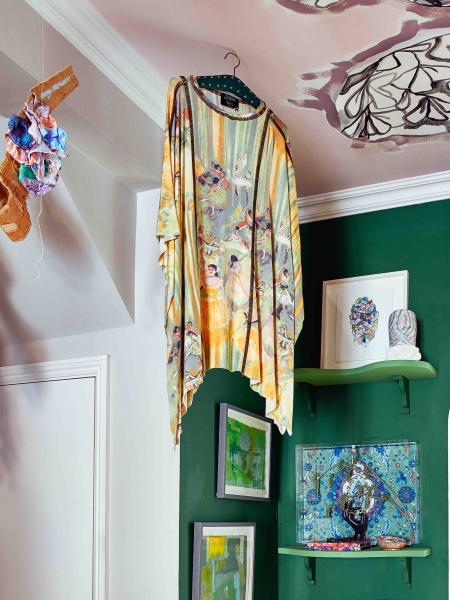 The ceiling here and in the rest of the store was painted to look like leafy branches breaking through the roof that the three women represented as "the tree that connects the entire project of the shop".