Pastel brightness in the interior of a London flat
The London design Studio has developed colorful interior design for apartment in a historic home built in the late 19th century.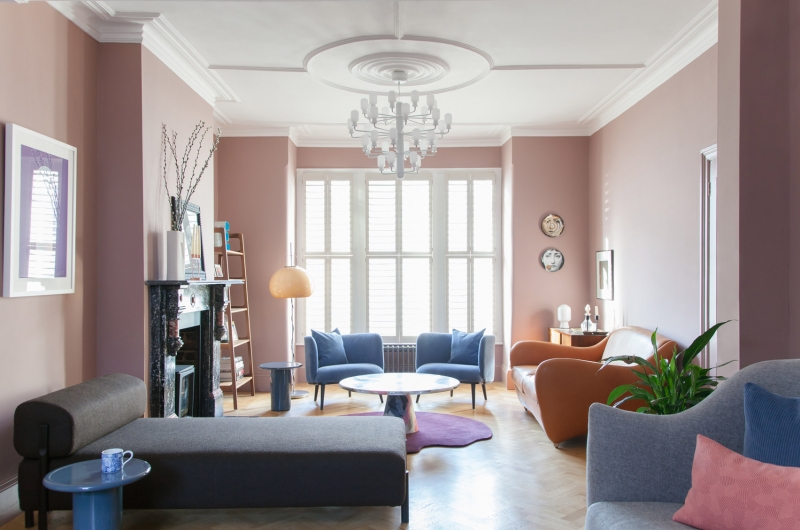 The apartment is in an old house in London belongs to a pair that was able to return the premises in good condition, but still could not achieve a complete aesthetic unity. The owners already had a few strong works of art for new housing and a few old family things that the designers of 2LG Studio was able to get an idea about the taste of the customers and create for them a harmonious interior design. "To let them feel at home, we had to add a little color and life", explained the designers.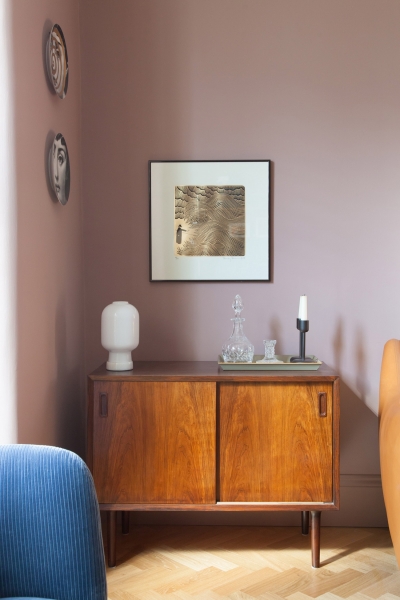 The most serious transformations demanded living room, which all this time were just used as a communicating room, and not as a place for relaxing and socializing. Now wall living room painted a dusty pink color, which echoes the detail of the original marble fireplace.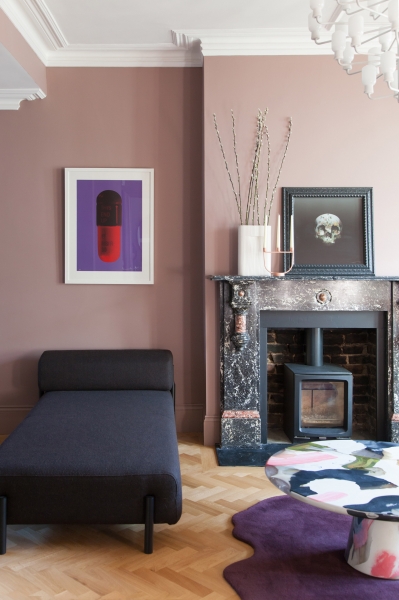 In the middle of the room is a dark purple carpet in the shape of blots and there is an interesting coffee table, made of colorful melted plastic, which even have the old labels. On the ceiling hangs a pair of minimalist duplex lamps with white bulbs that resemble traditional chandeliers. But attention should be paid not only those details, and absolutely every piece of furniture in the apartment — some of them self-created Studio 2LG, others ordered from the designers.