The area of this apartment is just twenty-five square meters. But a young couple needs to live here, to work, to learn, to relax, to sleep, to receive guests and store belongings. So the interior had to be left to chance. Useful had become every inch.
From a practical designer Anton Medvedev is a good work out. So well that a Studio apartment can rightfully be called "Paradise in a tent".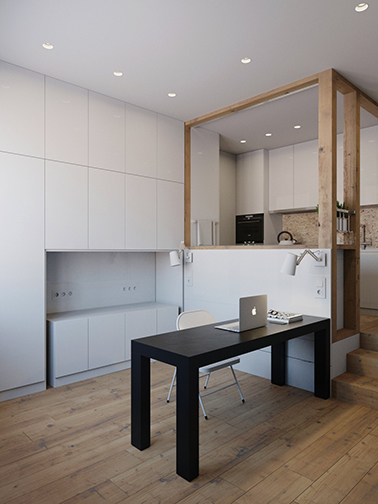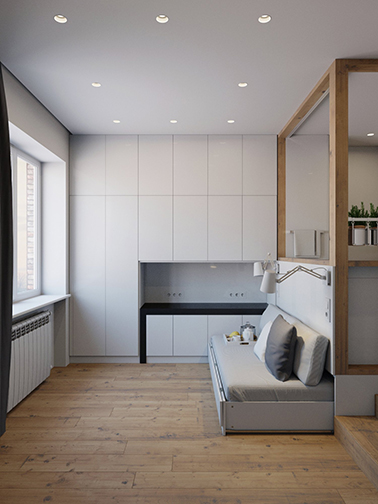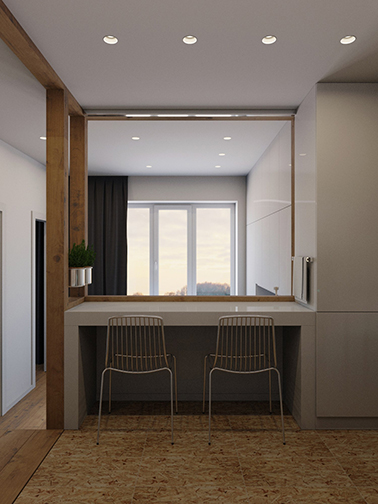 A tiny square partially kompensiruet tall ceilings. Because of this, the idea to raise the kitchen area. This allowed to separate the zones. The podium has made a niche in which he hid a bed. There hides a double bed with a flick of the wrist turns into a sofa. To get more space, a sofa bed can be completely hidden under the podium.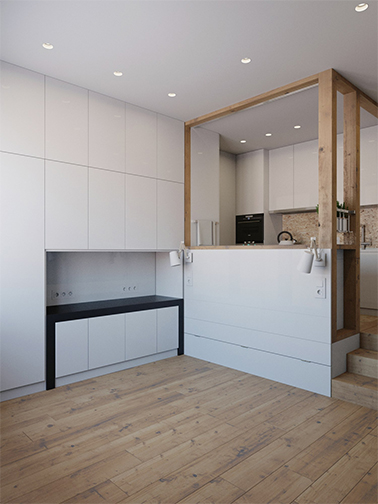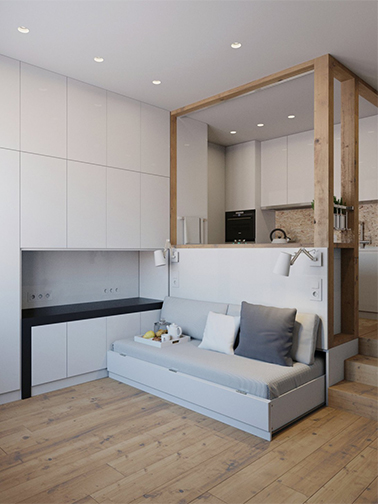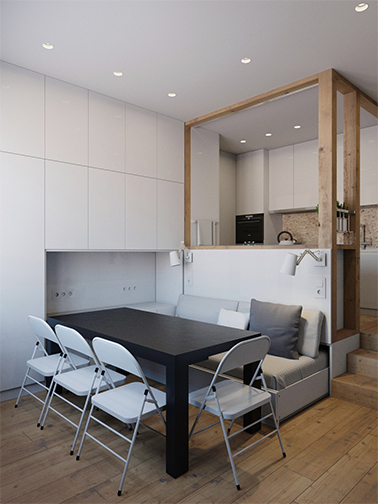 In the free space can be put the table. Usually he hides in a niche under the Cabinet and there is a shelf. In the extended state, the table can function as a working and dining. Folding chairs hiding in the drawers, which are arranged in the steps of the podium.
Lighting this part of the apartment — two sconces above the bed-a sofa table. With adjustable brightness, they can be night lamps and table lamps. In addition, the high cost ceiling spotlights. They provide a uniform, not cutting the eye light.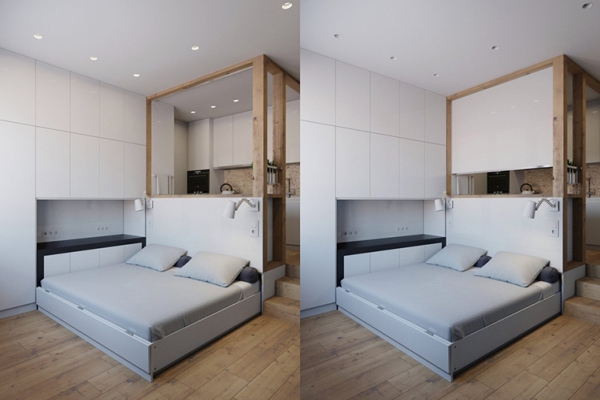 The second table is in the kitchen, which also serves as a second working area. The dining table becomes that, work. If someone will work in the night kitchen-Cabinet can be separated from the sleeping area by opaque screen.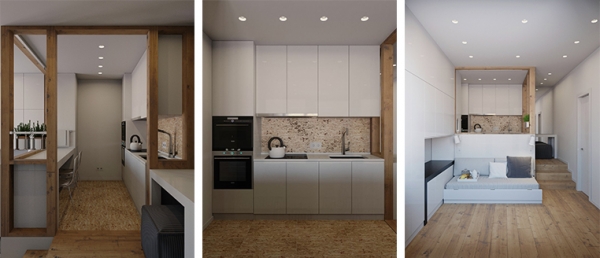 The Bathroom is right outside the kitchen. It was made with tiles. The color and pattern of tiles unexpected and unusual looks, the tree is chipboard. Bathroom area too small — got only a shower.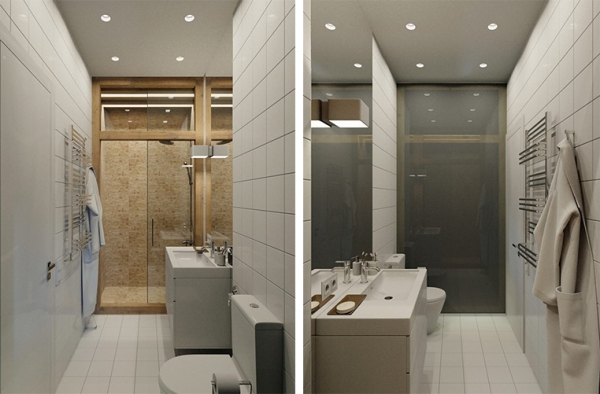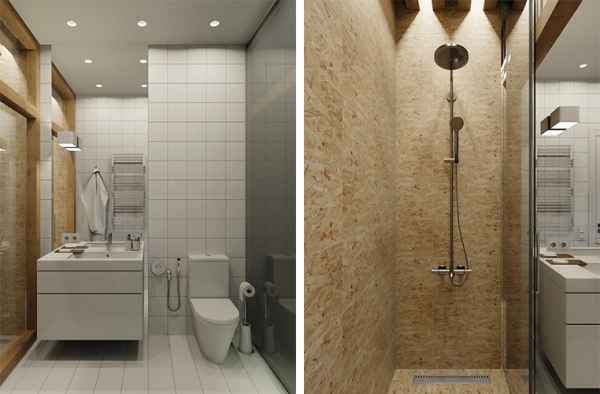 Washing machine and dryer made in the hallway. They are placed one above the other and occupy one of the sections of the wardrobe.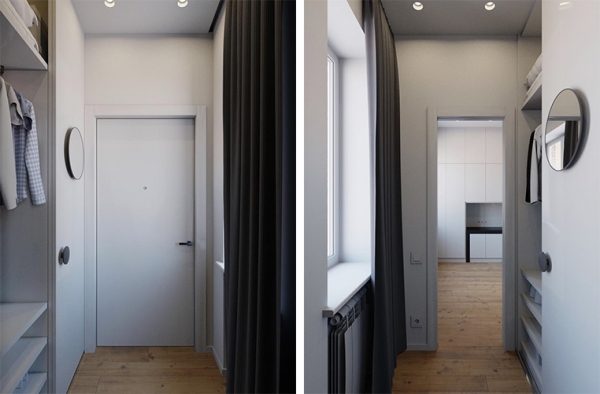 Anton Medvedev almost everywhere to use light, neutral shades. It is important that these colors visually enlarge the area. For this apartment it is critical. In addition, the colors are relaxing and not distracting spouses of freelance work.