The most famous and accessible online service Ukraine OLX has got a new office. To implement the project was undertaken by experts from the architectural Bureau DHI. Look at where and how employees work now OLX?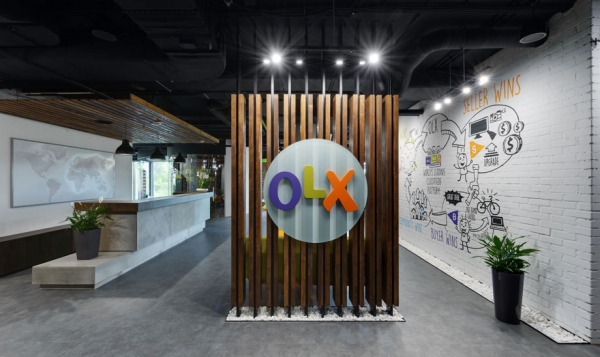 OLX office is located in the IQ Business Center at the address: str 13/15 Bolsunovsky and covers an area of 1200 square meters.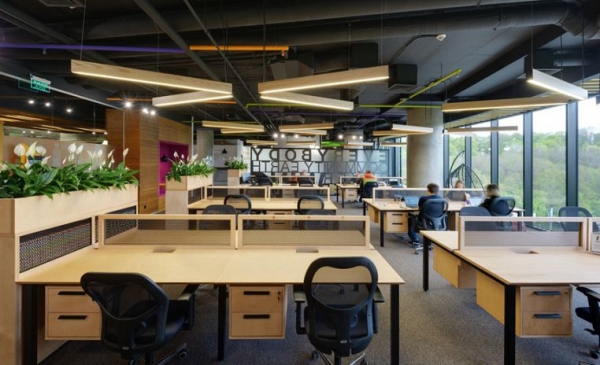 The main principle that has guided designers in creating the office — work as the home for maximum care of the comfort of creating a working space.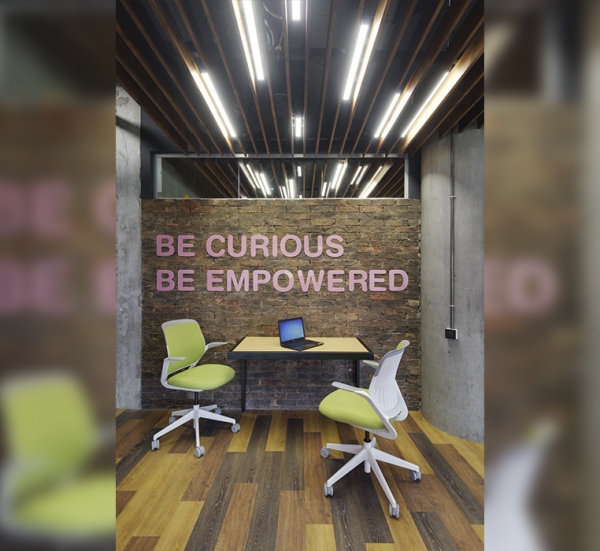 Considering all features and specifics of the work, all facilities were placed in "the same plane and in the same rhythm", i.e. the open-space format. The space is conditionally divided into several zones: reception, office space, meeting rooms and meeting space for recreation and, of course, the offices of leadership.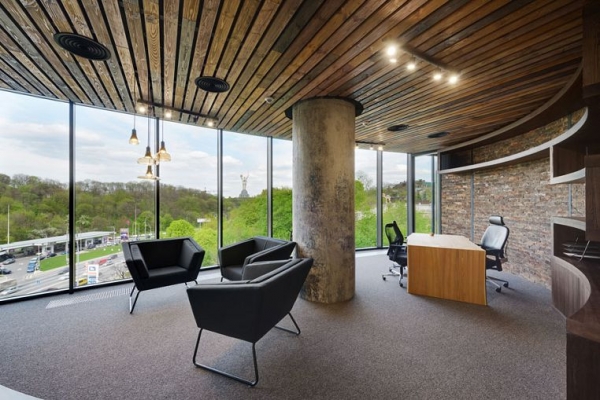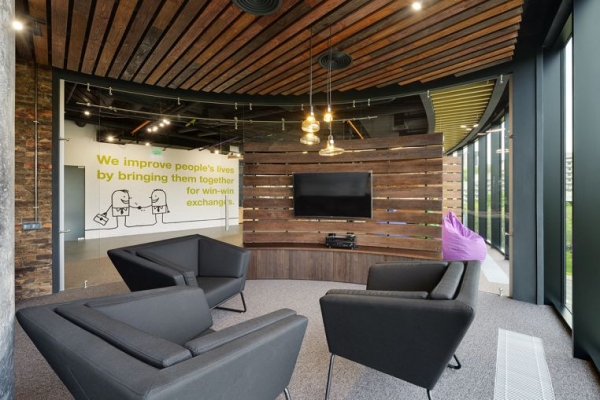 In the reception office one of the walls is decorated with graffiti, it is a promise to employees and customers, which tells about the convenience of the service and important principles of the company.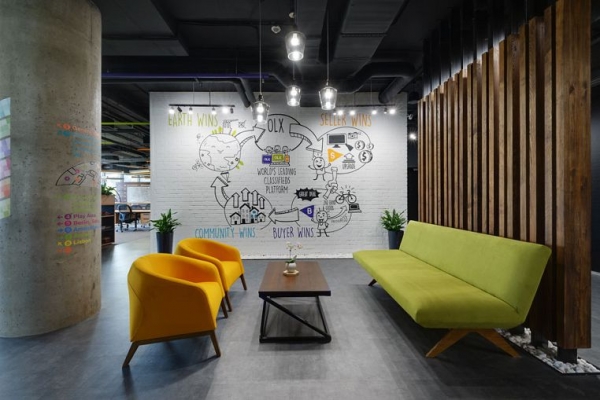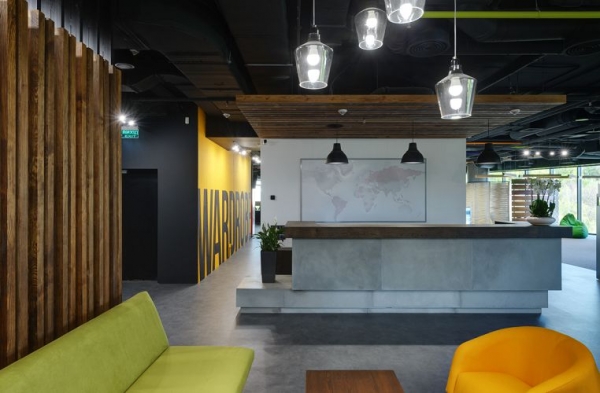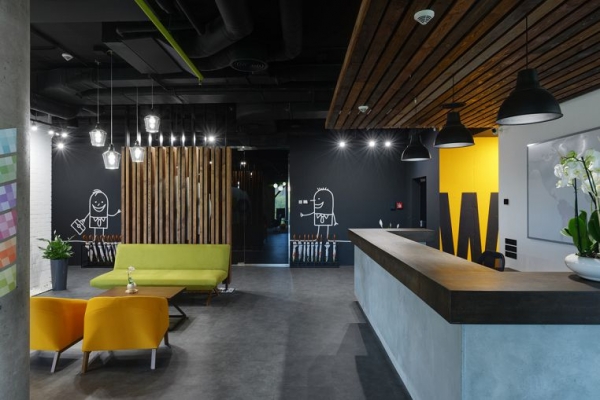 The workspace is equipped with monitors non-stop show statistics key indicators: dynamics of service usage and monitoring of new data.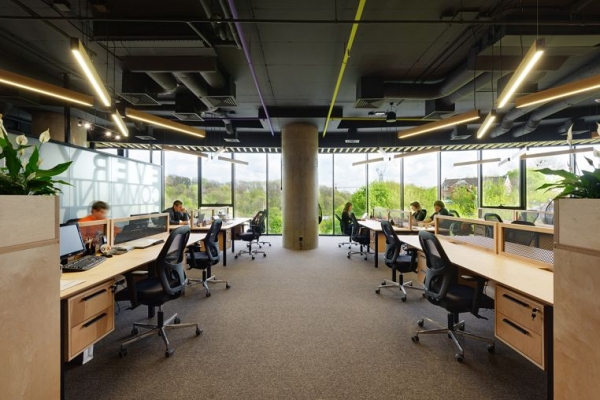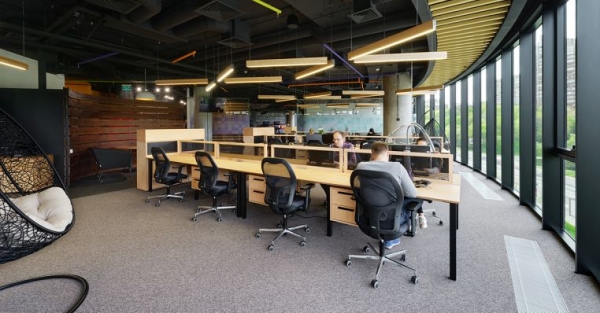 On both sides of the working space have arranged relaxation areas. On the one hand this is a children's area, and on the other hand, a large relaxation area for employees.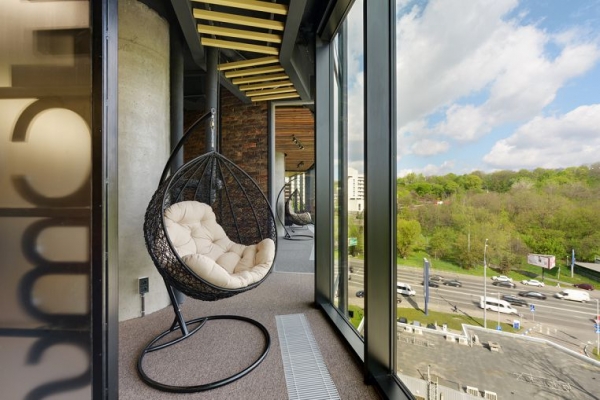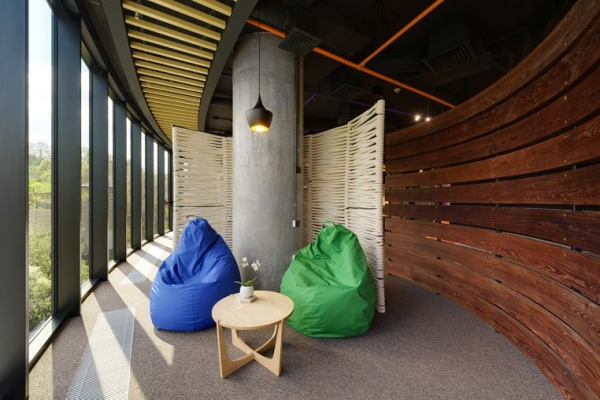 Special attention deserves the children's area, such presence is in itself pleasing to (the company's policy implies that employees take children to the office). Here, children are provided with all kinds of educational games (LEGO and others), and tables for creativity and games PlayStation.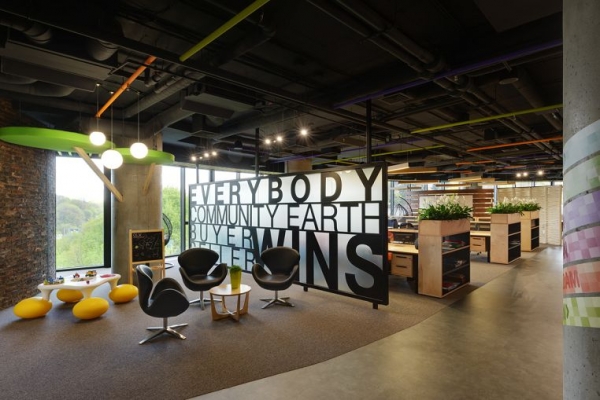 Rest area for workers is a spacious Playground. Here was placed a few soft sofas near the panoramic Windows with hanging chairs and Ottomans, between the columns placed hammocks (by the way, Windows can be easily transformirovalsya in the projection screen). For collective gatherings there is a tiered Seating area.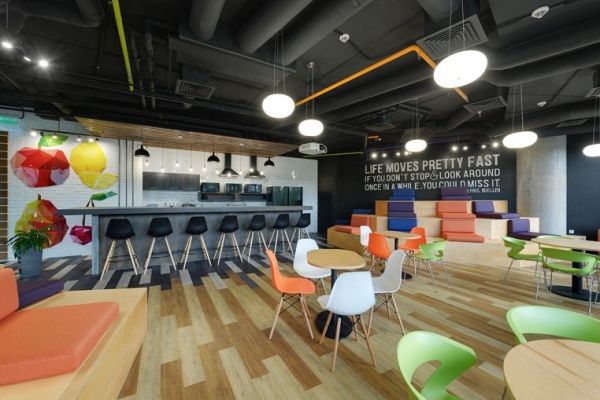 For lovers of more "active" vacation provided table football. The area also has a small but ample kitchen, in General, cared about the comfort of each employee! In the near future I plan to open an office library.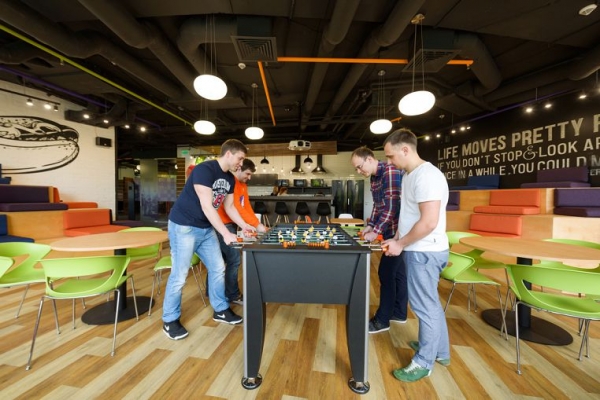 Each meeting room is equipped with information panel, which displays a schedule of planned meetings.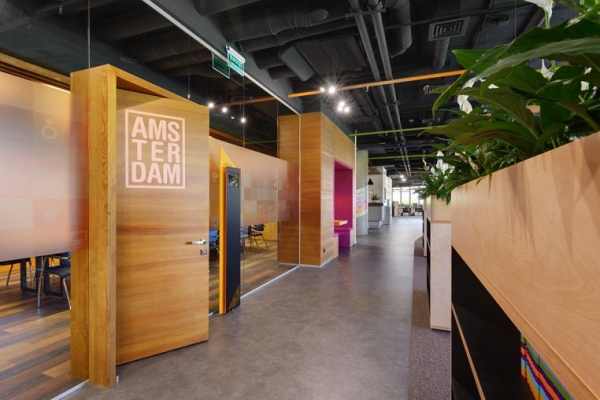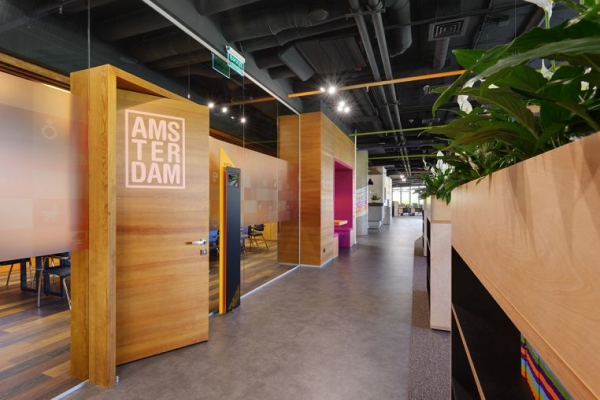 Several rooms are equipped with special equipment for video conferencing, allowing to communicate with colleagues from other countries OLX. It is noteworthy that the halls are named by analogy with the cities where the offices of the Naspers group, which the company OLX.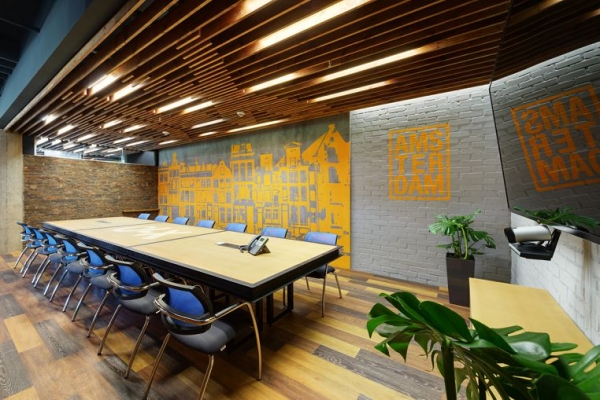 The office meets all the wishes and requirements of the modern workspace. Keep it up!