The landlord charismatic young bachelor, expressed their wishes about the style is quite simple: the modern, comfortable interior with spacious common area, as by nature he is a hospitable man, and often arranges "get togethers" with friends. Mono Architects coped with the task.

The apartment is located in a new building in the center of Kiev, where the approach in the planning of the living space meets the spirit of the time. It is the layout direction for the further development of the interior.
It was originally two apartments trapezoidal shape, which are joined in one volume, forming two quite spacious zones: guest and private.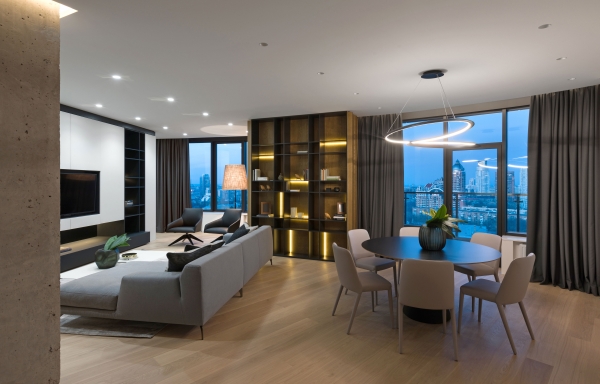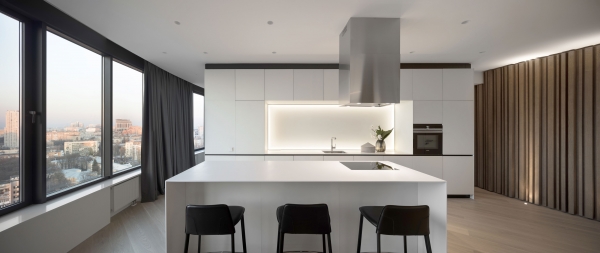 The guest area is open space. Posted here a living room equipped with home theater, island kitchen and dining area. In private traditionally housed a bedroom, a dressing room, a bathroom and a study. Since the layout of the apartment has a standard solution, all furniture is designed and manufactured specifically for the project.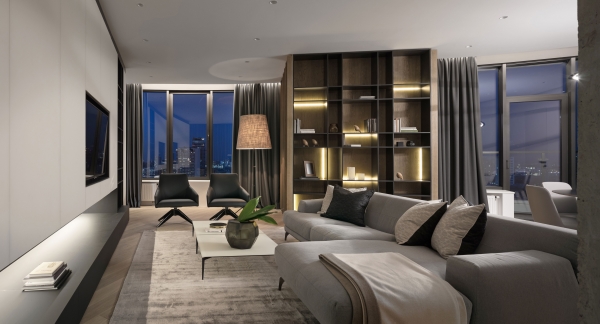 The basis is a neutral color scheme of gray. This palette can be called "timeless", it does not oblige, a change in the decor, which arise in the process of life and not bored after a short period of time.
In the decoration used only natural materials: rounded wall along the whole apartment is made of wood; flooring of the floorboard; in the bedroom, used soft fabric panels and glass for the walk-in closet; wet areas — granite tiles.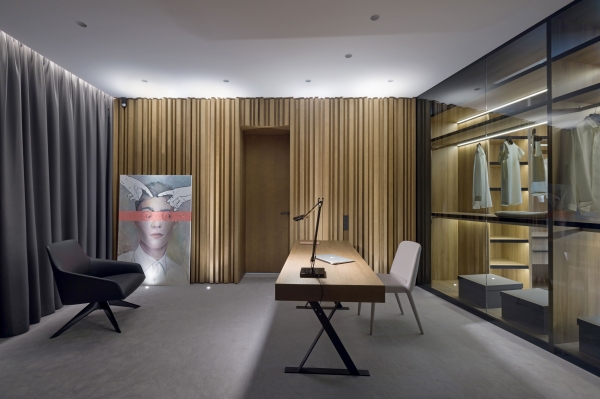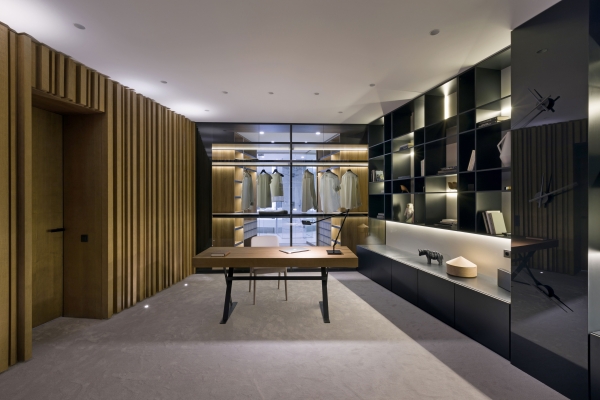 The color balance and combination of materials to form a modern minimalist apartment design. Lighting — a mix of European brands and gives a finishing touch to the interior.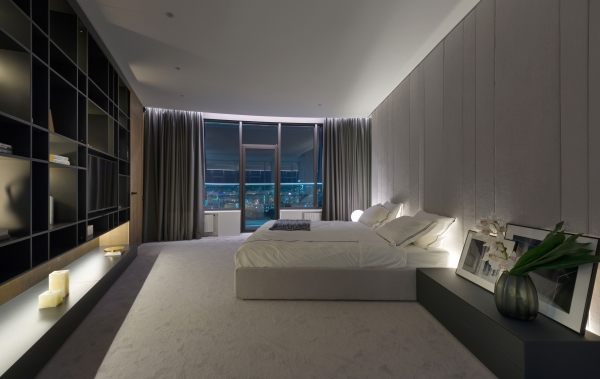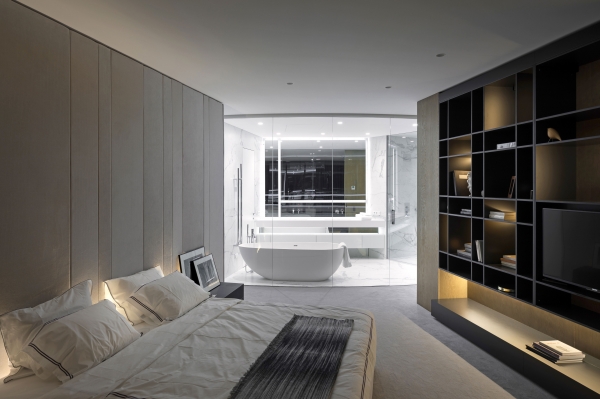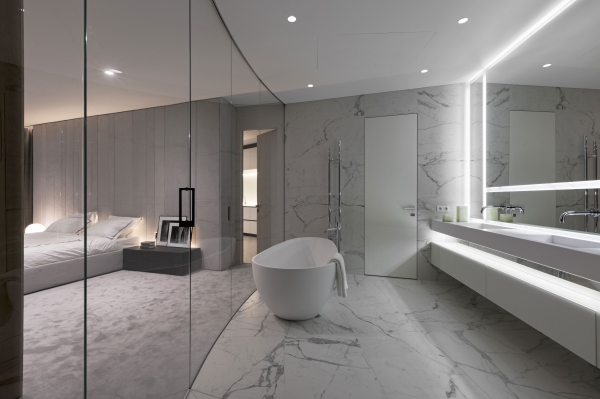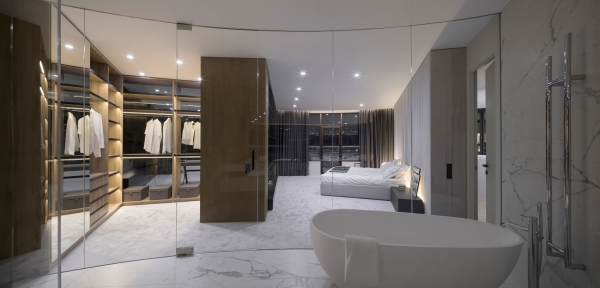 It is also worth noting that the apartment is equipped with smart home system, managed from a smartphone or voice commands by using ALEXA.