The cafeteria is located in the historical part of the city in the building of the fortress gallery "Bastion". The main feature of Milk&Pink is a fragment of the defence wall Bastion Stanislaviv fortress (built 1662), which was integrated into the interior. The project has implemented designer Michael Samaris.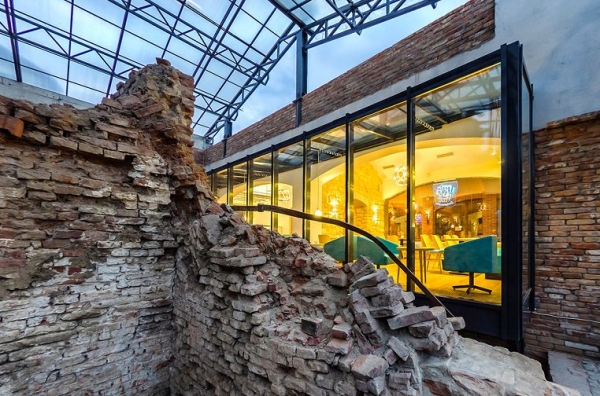 After the reconstruction in 2002, the ruins of the fortress was involved in the project of the fortress gallery "Bastion". "Bastion" is a cultural-entertainment complex and consists of galleries of contemporary art "Art na Mur" (where exhibitions, literary presentations and reading books), terraces for outdoor walks, as well as souvenir and gift shops.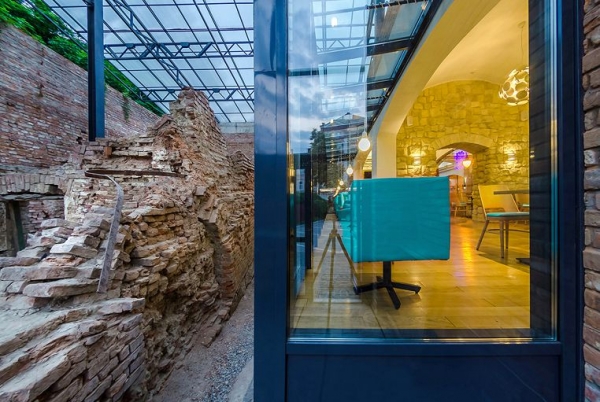 On-site gallery houses a restaurant and a coffee shop, and now opened here yet and yogurteria Milk&Pink.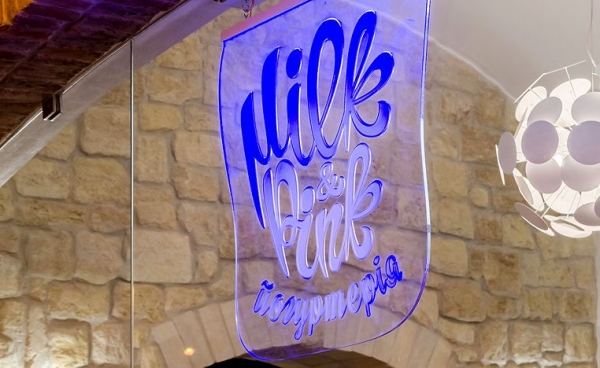 In the interior, used mostly natural materials: Sandstone, wood, glass and metal. With the help of glass and Sandstone, the designer managed to harmoniously integrate the wall into the interior yogurteria. Panoramic Windows offer views of the ruins, allowing you to fully enjoy the spirit of the past.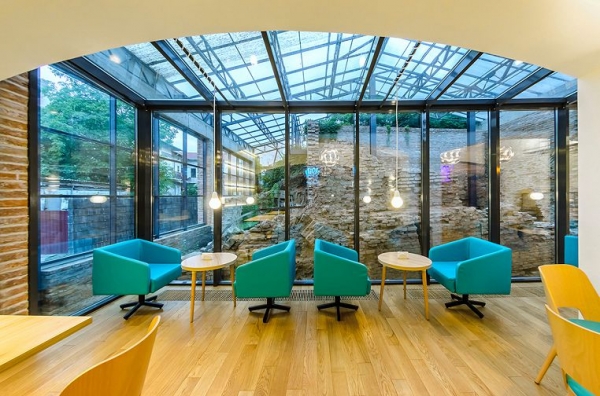 The main dominant color is white which complements the neutral palette of sand shades. This choice of colors is not accidental. The pastel palette is definitely associated with a creamy taste and dairy products.
At the perimeter of the room with small tables that surround the wooden ergonomic chairs and comfortable armchairs.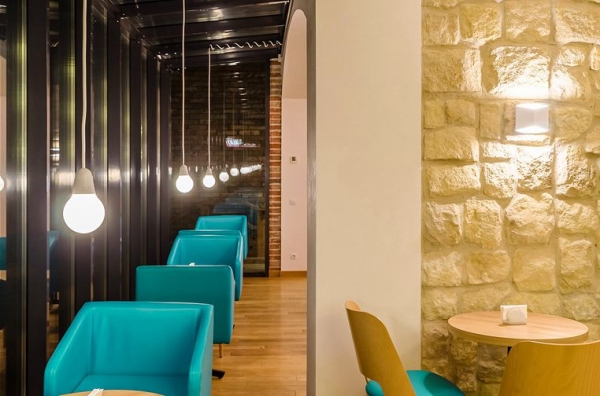 Along one wall created a softer area, which includes a long sofa. Wall soft zone is decorated with original metal installation. The installation is illuminated with neon so that looking from far away the impression of movement milk.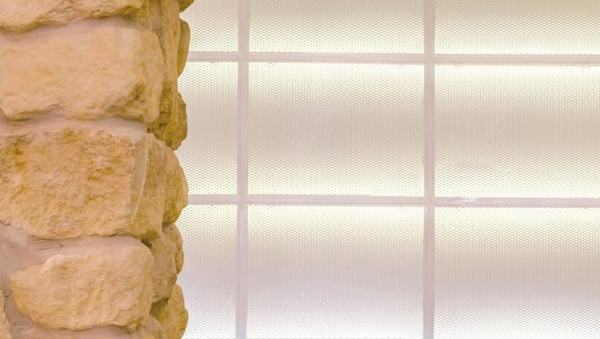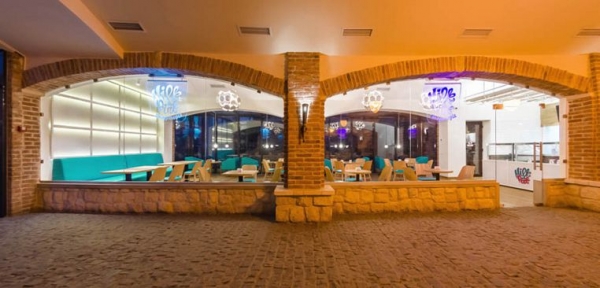 Dilutes the soothing color palette of turquoise accent color, like a delicious addition to a dessert, complementing the interior.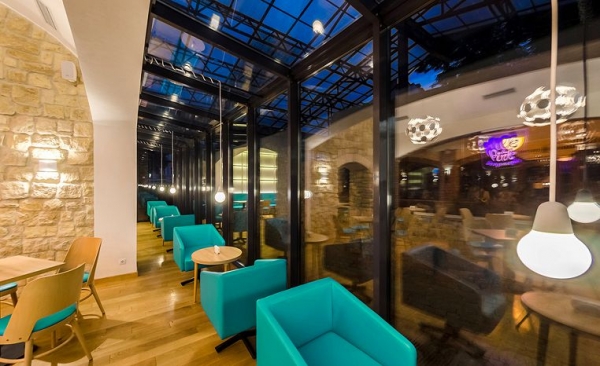 Working the counter continues with a specified color concept. White walls organically dilutes the wood in the literate proportion is present in the flooring and decoration of the ceiling.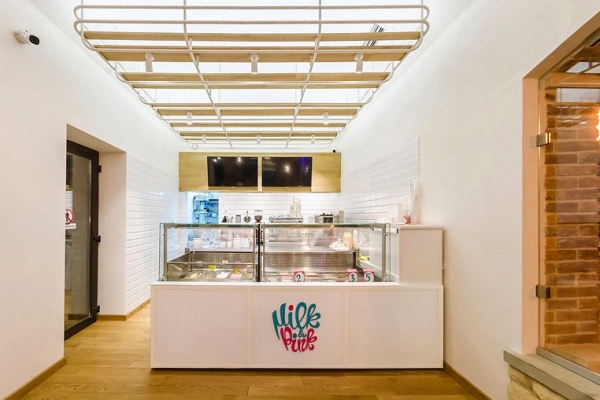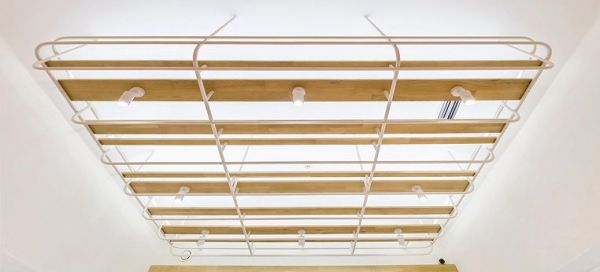 For a short time yogurteria managed to conquer many visitors, which is not surprising — a great Italian desserts, and a stunning view from the window will not leave anyone indifferent.