Gien, the French manufacturer, unveiled a collection created in collaboration with the artist Jean-Charles de Castelbajac, whose innovative work spans art, high fashion, and design. With a passion for history, childhood, and pop art, Castelbajac's signature color palette consists of three primary shades – blue, yellow, and red. Named "L'archipel Sentimental" or "Sentimental Archipelago," the collection features endearing and innocent illustrations that evoke nostalgic memories of shared experiences with loved ones.
According to the artist, "The dining table is an ocean of conversation, emotion, love, and exchange," where each plate represents poetry. The blue color serves as a bridge between the past and present, symbolizing the shared experience of being together again at the same table. As guests gather around the table, they become part of the "Sentimental Archipelago" mosaic, created at the intersection of Castelbajac's imagination and the artistry of the Gien manufactory.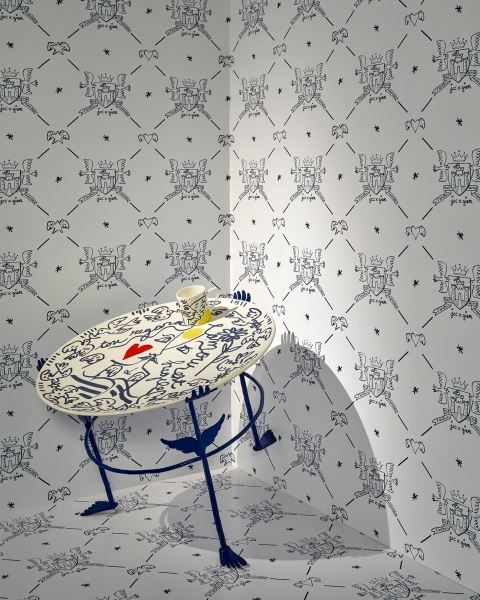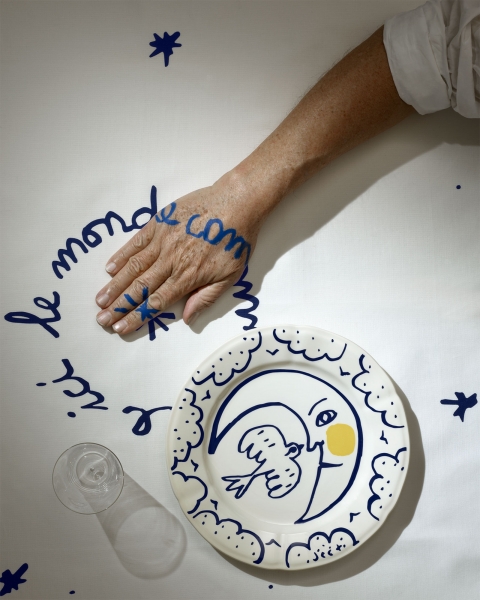 The Gien manufactory is a real factory of the 21st century, which is attentive to modern trends, paying tribute to tradition. Founded in 1821 and located in the Loire Valley, it is the flagship of the French arts and crafts, whose influence is recognized throughout the world. In the past, the brand has produced decorative items for the aristocratic families of Europe, designed tiles for the Paris metro and tableware for the Orient Express, earning a reputation for exceptional craftsmanship. Today, Faïencerie de Gien is known for its collections that combine elegance, sophistication and bold execution.